Jan 3, 2022 07:23 PM Central
Andrea & Brian Johanson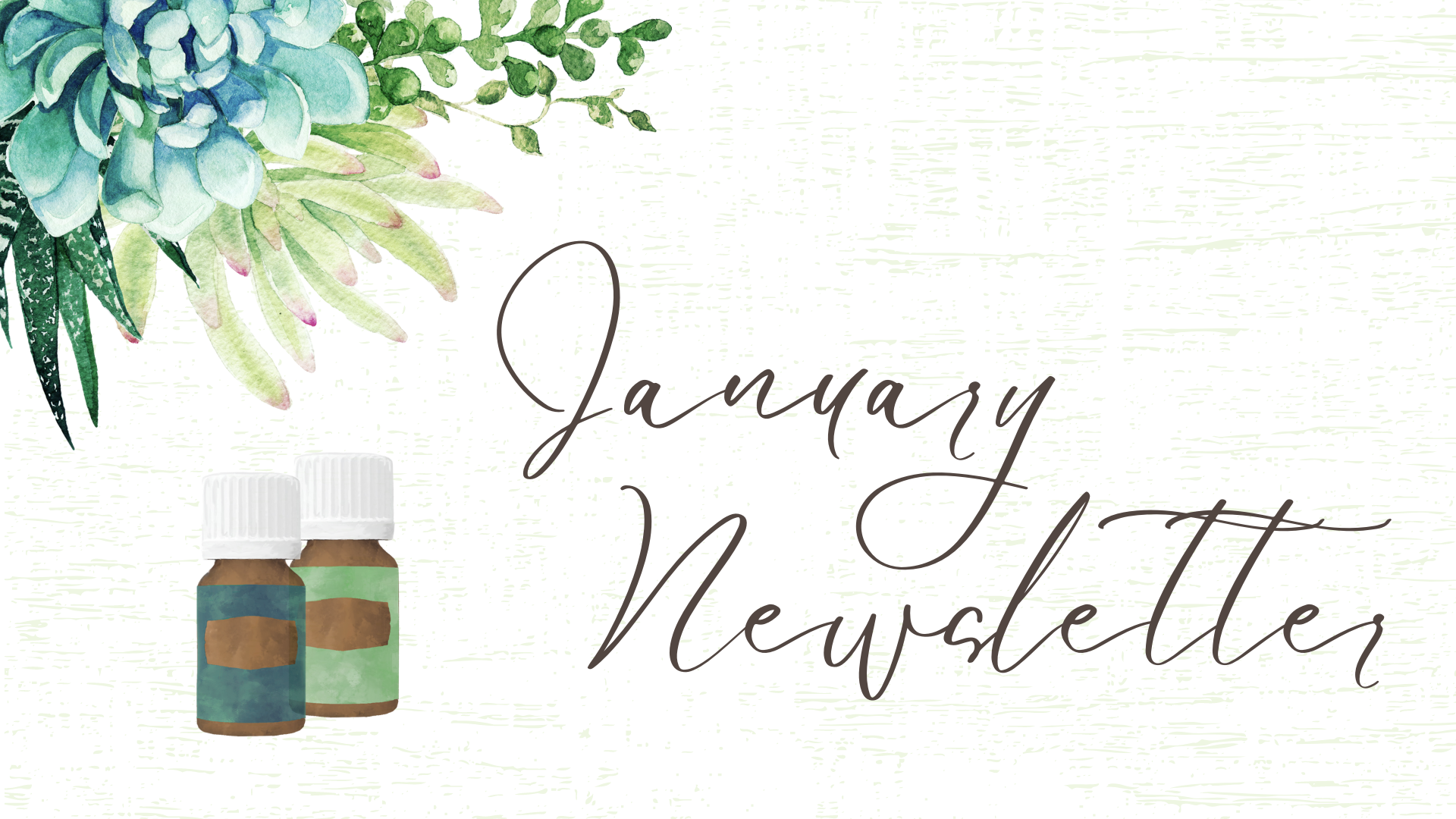 Happy New Year, friends! I cannot believe another year has come and gone! I hope and pray that 2022 brings you peace, community, togetherness, and unity. May we all go into this season with a sense of gratitude for the things that truly matter. Cheers!
Scroll on through to catch all the January news...
January Gifts With Purchase

Wednesday's Special Event

Recipes

Convention '22 Save the Date!

Spirt & Soul Wellness

January Diffusing Calendar
Let's get started!
---
January's Gifts With Purchase: Starting Fresh!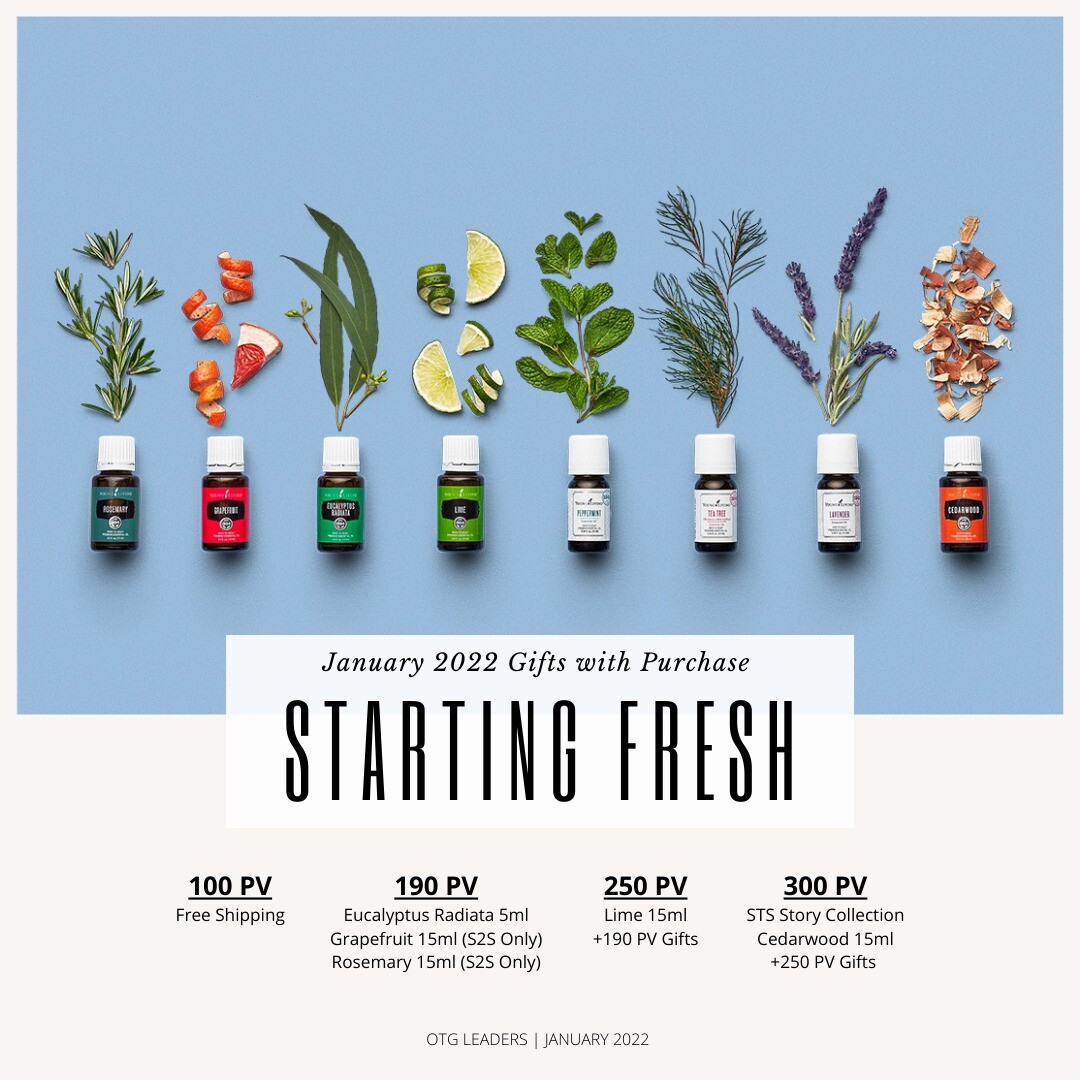 When your order hits one of these PV levels you will receive the corresponding products for FREE! Look at everything you get for free when you hit 300 PV!
While you can see the breakdown above, each of these oils has some incredible uses! Want to learn more? Click below to catch all the details!
*Receive the Subscription Exclusives when your order is placed through the monthly subscription program, which is the best way to save money and support your health. If you need more details on this, let me know!


---
THIS MONTH'S SPECIAL EVENT: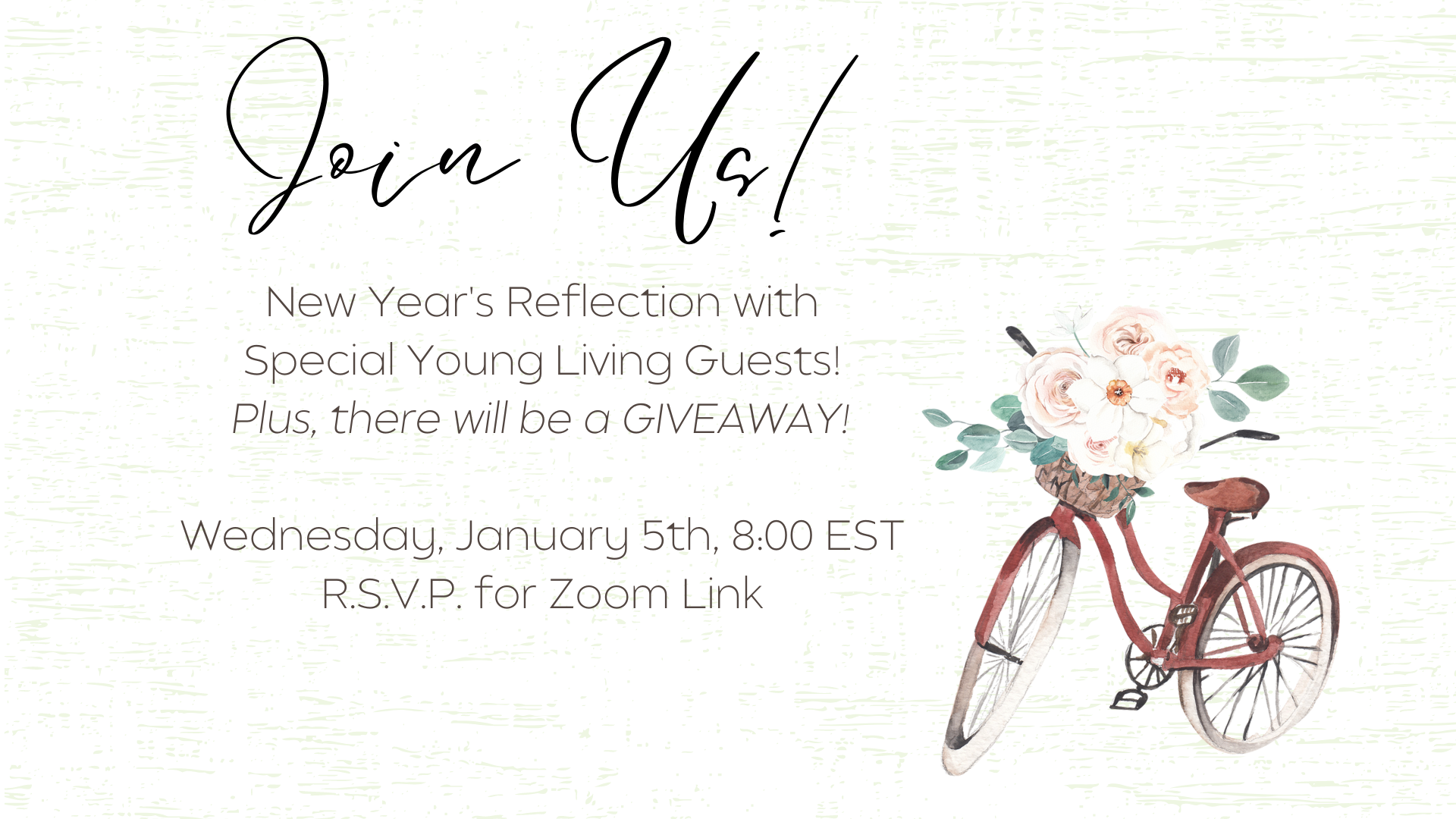 We're kicking off the New Year with an exciting, online event led by two, surprise guests!
Our guests include a YL Corporate Manager, as well as a very familiar face from YL's Global Training & Education team! They'll be sharing some exciting Young Living news, as well as leading us in a New Year's reflection that will include teaching us how we can incorporate YL oils into helping us reach our 2022 goals! Not only that, they're doing a giveaway!
It's a great time to let go of what's behind and grab onto all that lies ahead in the New Year!
Align your mindsets with those dreams,
Move forward with motivation and the belief that you CAN reach and achieve your 2022 goals!
Where will the road ahead lead you??? Get on the path with us on January 5th at 8:00 p.m. EST! And, be sure to bring any questions you may have for YL Corporate - this is your time to speak directly with them!
R.S.V.P. for the Zoom link. We can't wait to kick off the New Year with YOU!
---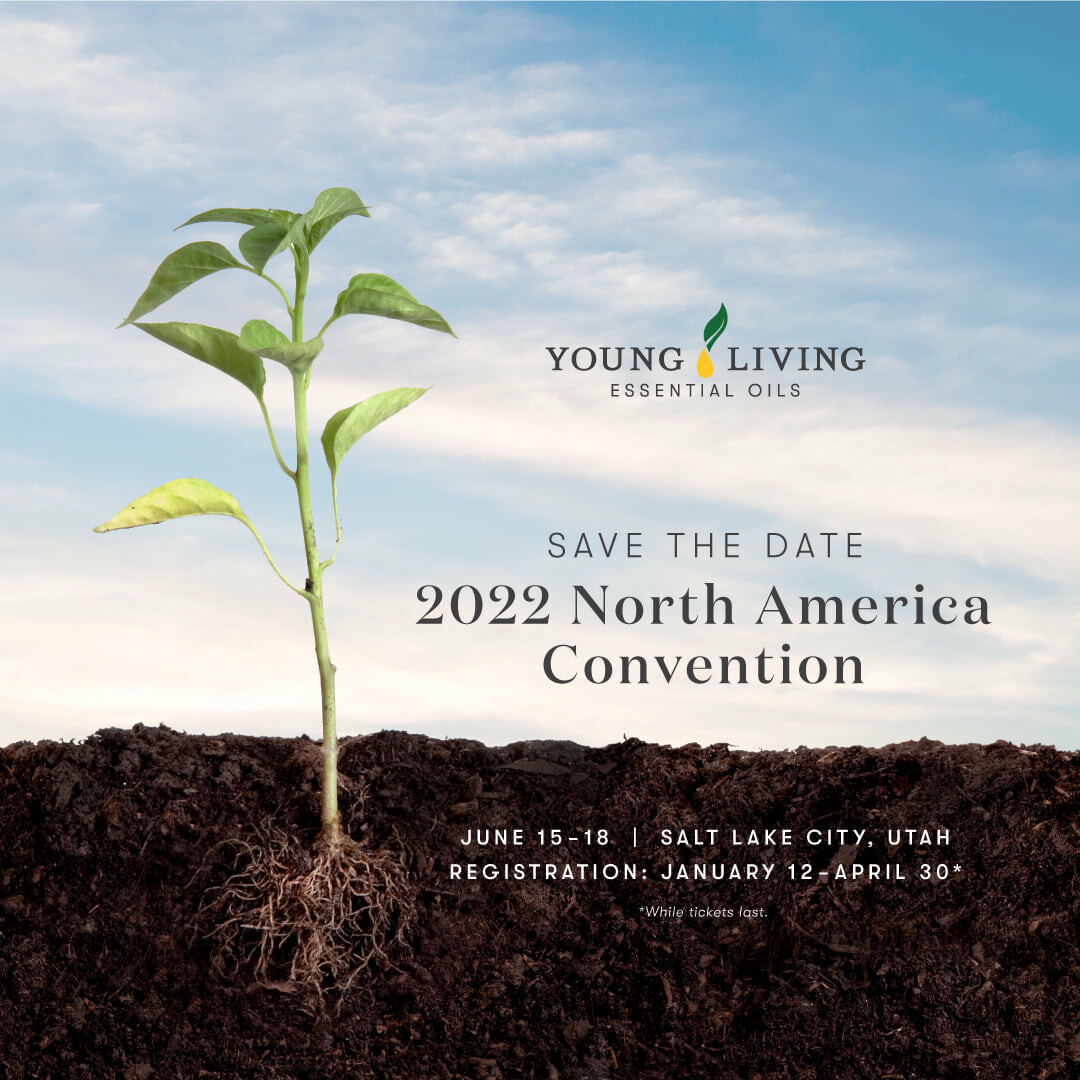 In-person convention is back, with one exciting twist! Just like our Asia Pacific, Europe, and Latin America regions have their own conventions, beginning in 2022, the annual convention held in Salt Lake City will now be hosted by the North American market and specifically geared to the North American audience.
Join us in Salt Lake City, Utah, June 15–18 for our first-ever North America Convention! Registration opens on Wednesday, January 12, at 3 p.m., MT. If you want to attend the event in person, be sure to sign up by April 30.
Want to join us from the comfort of your own home instead? You can do that too! Virtual tickets are unlimited and will remain available through June 10.
Snag your spot on January 12!
---
THIS MONTH'S FEATURED RECIPES:
USING OUR GIFTS WITH PURCHASE OILS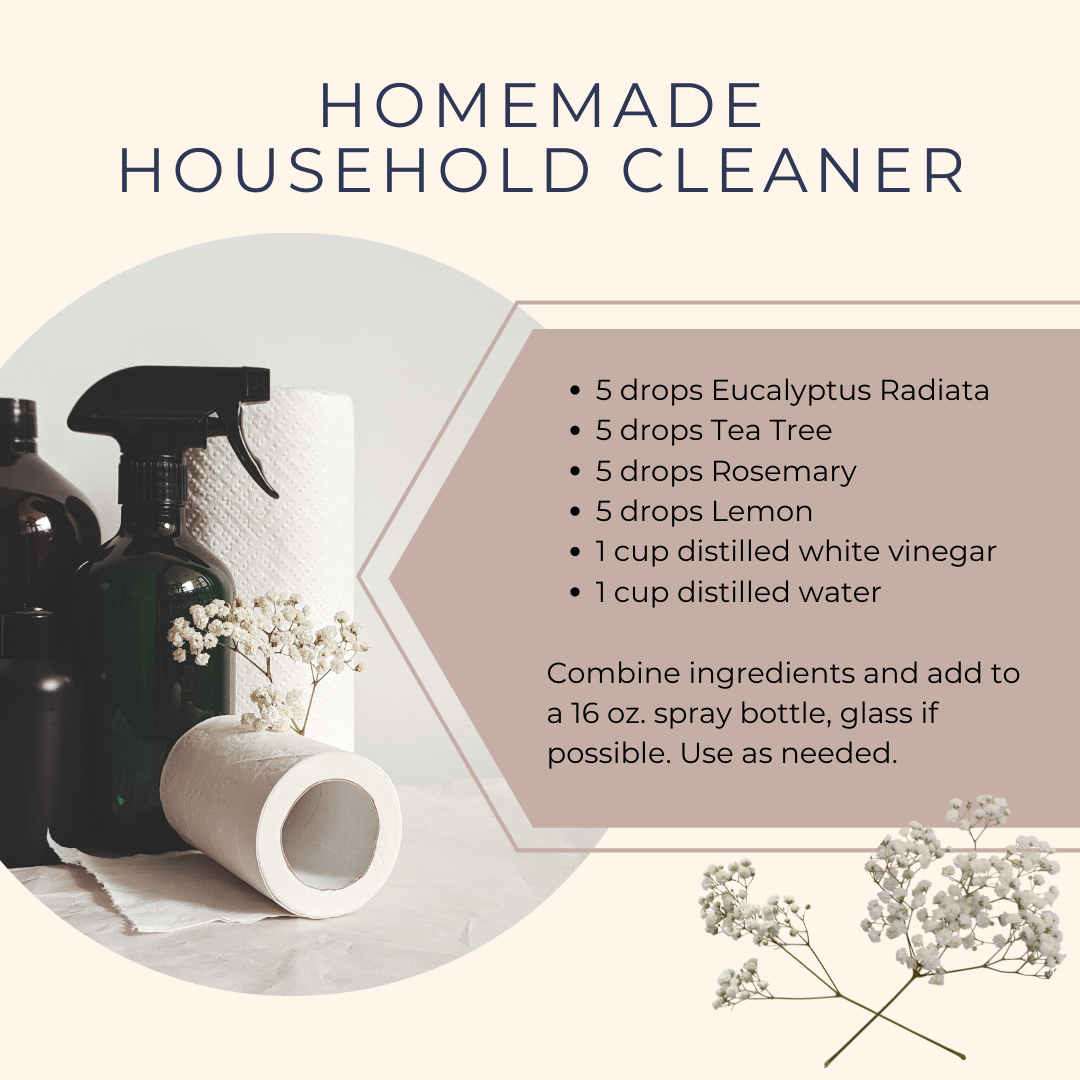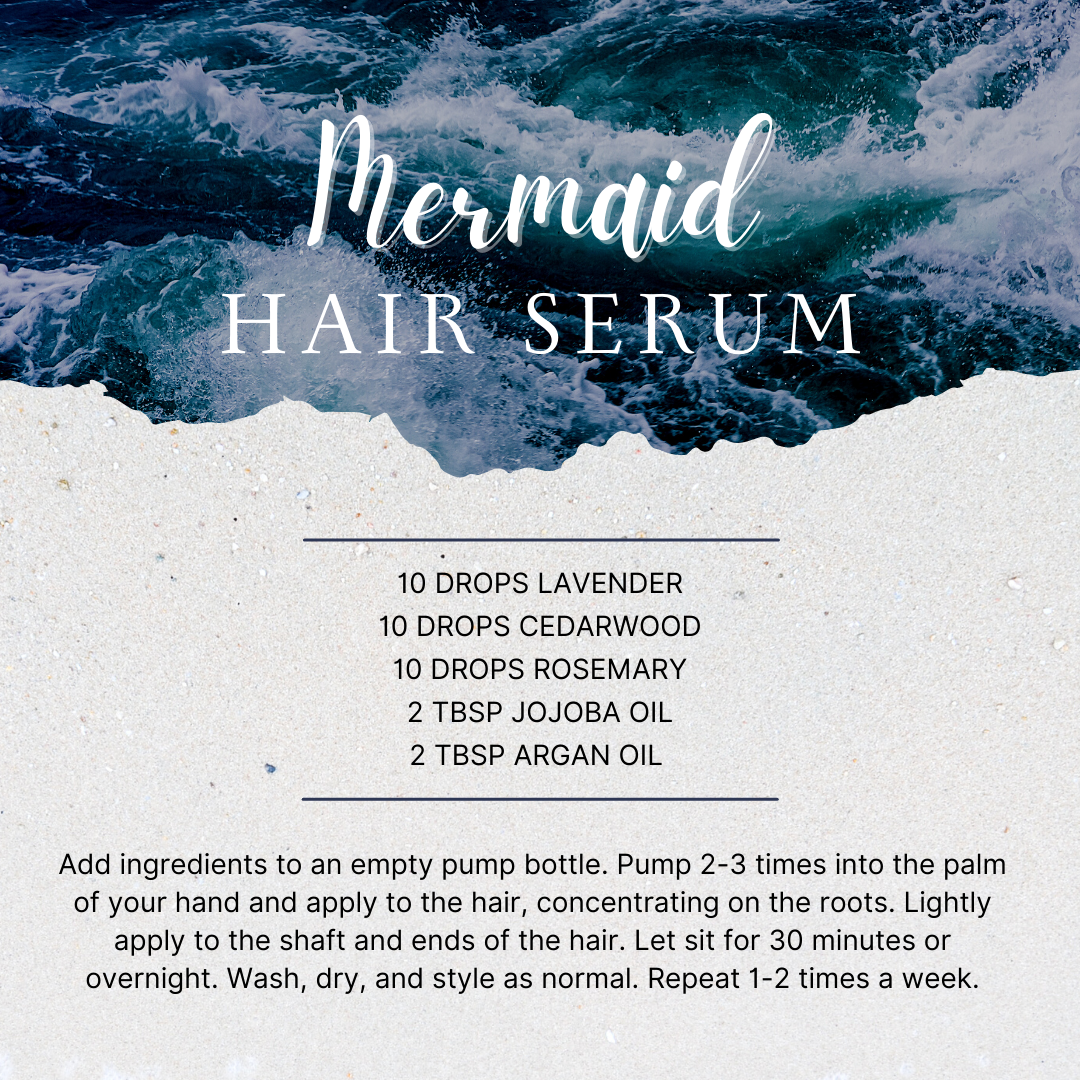 ---
USING JANUARY'S GIFT WITH PURCHASE OILS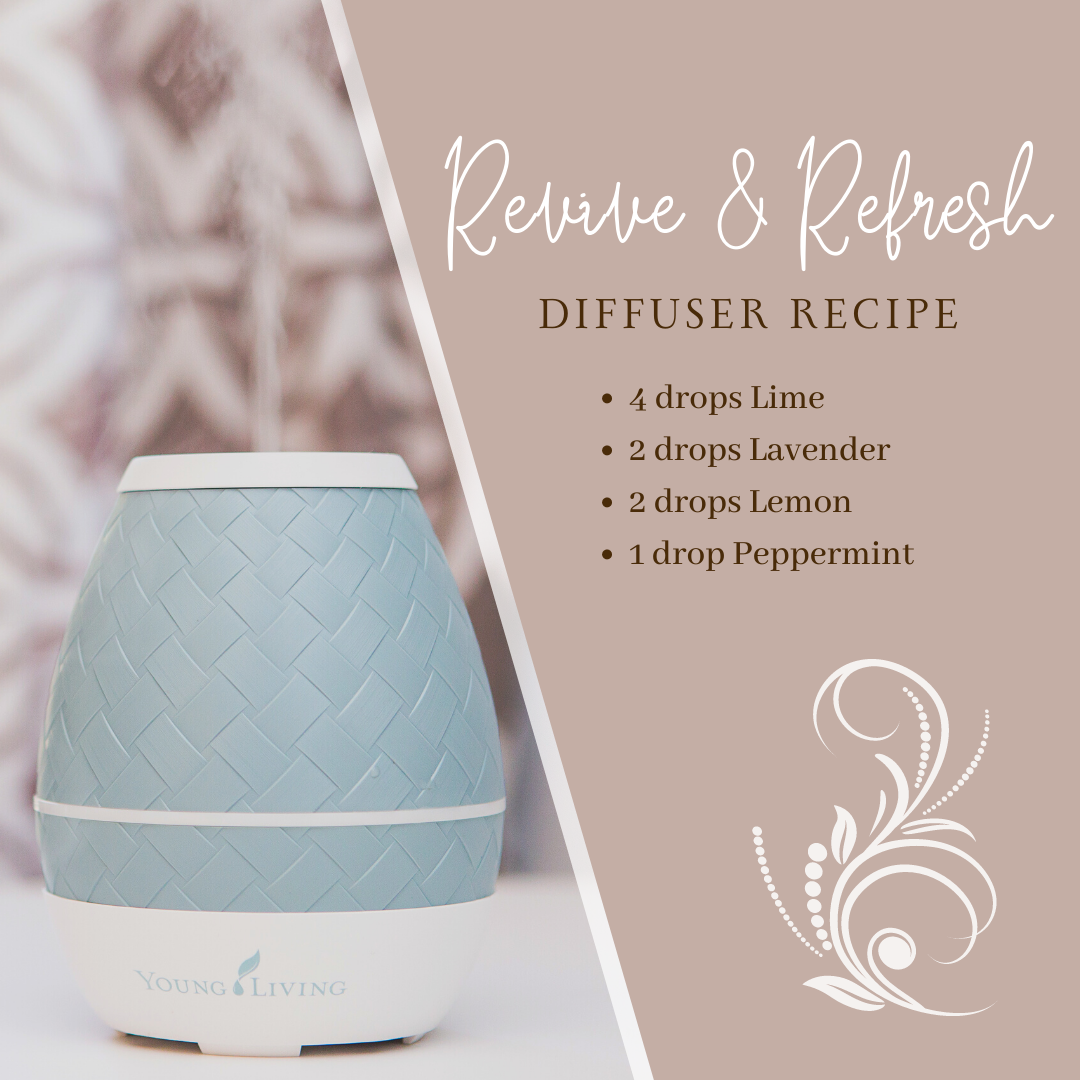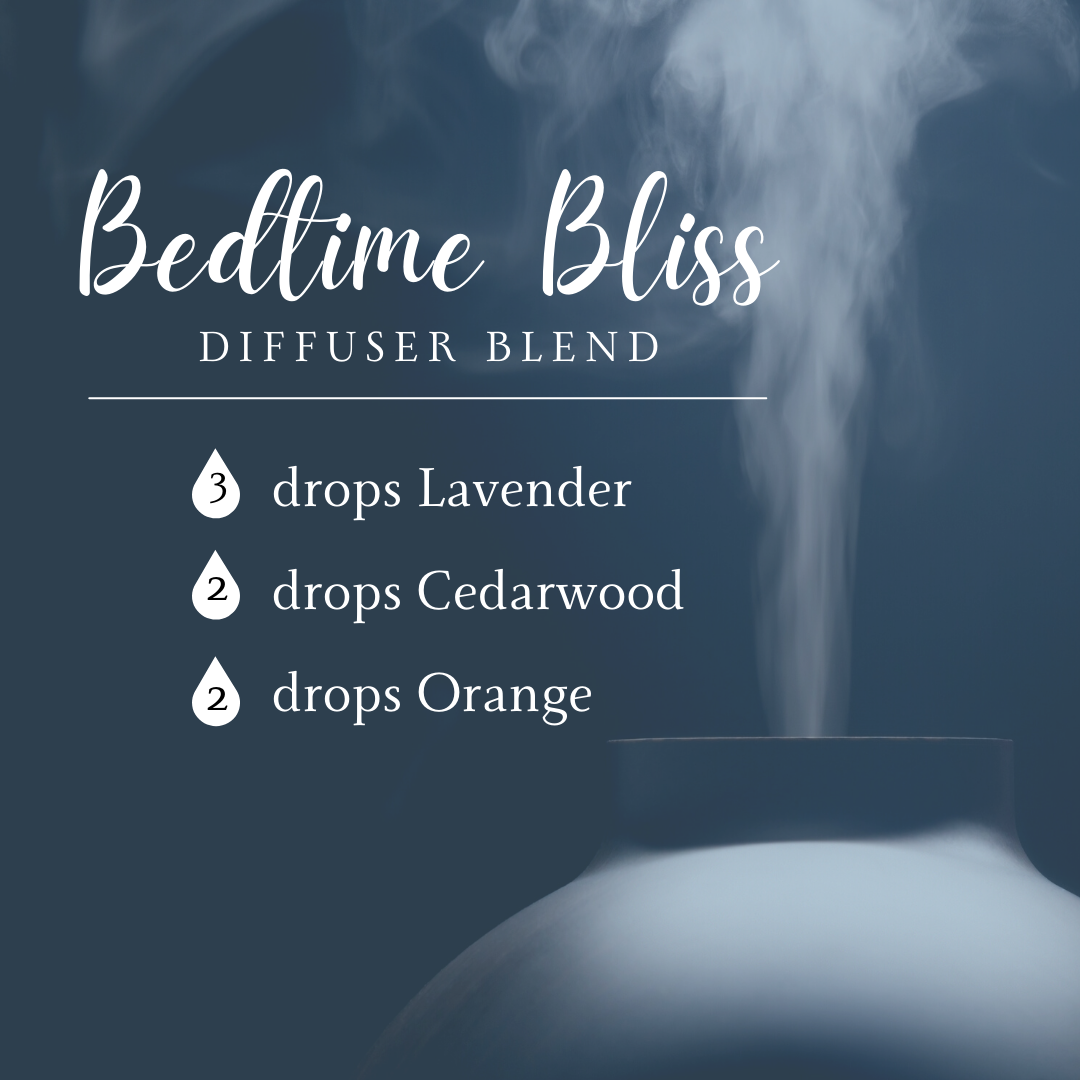 ---
YOUNG LIVING IN THE KITCHEN:
The holidays may have come to an end but the fun doesn't have to stop there! Keep things festive in the kitchen with your Vitality oils. Try adding a drop or two of your favorites to some hot chocolate on those chilly nights. Like this…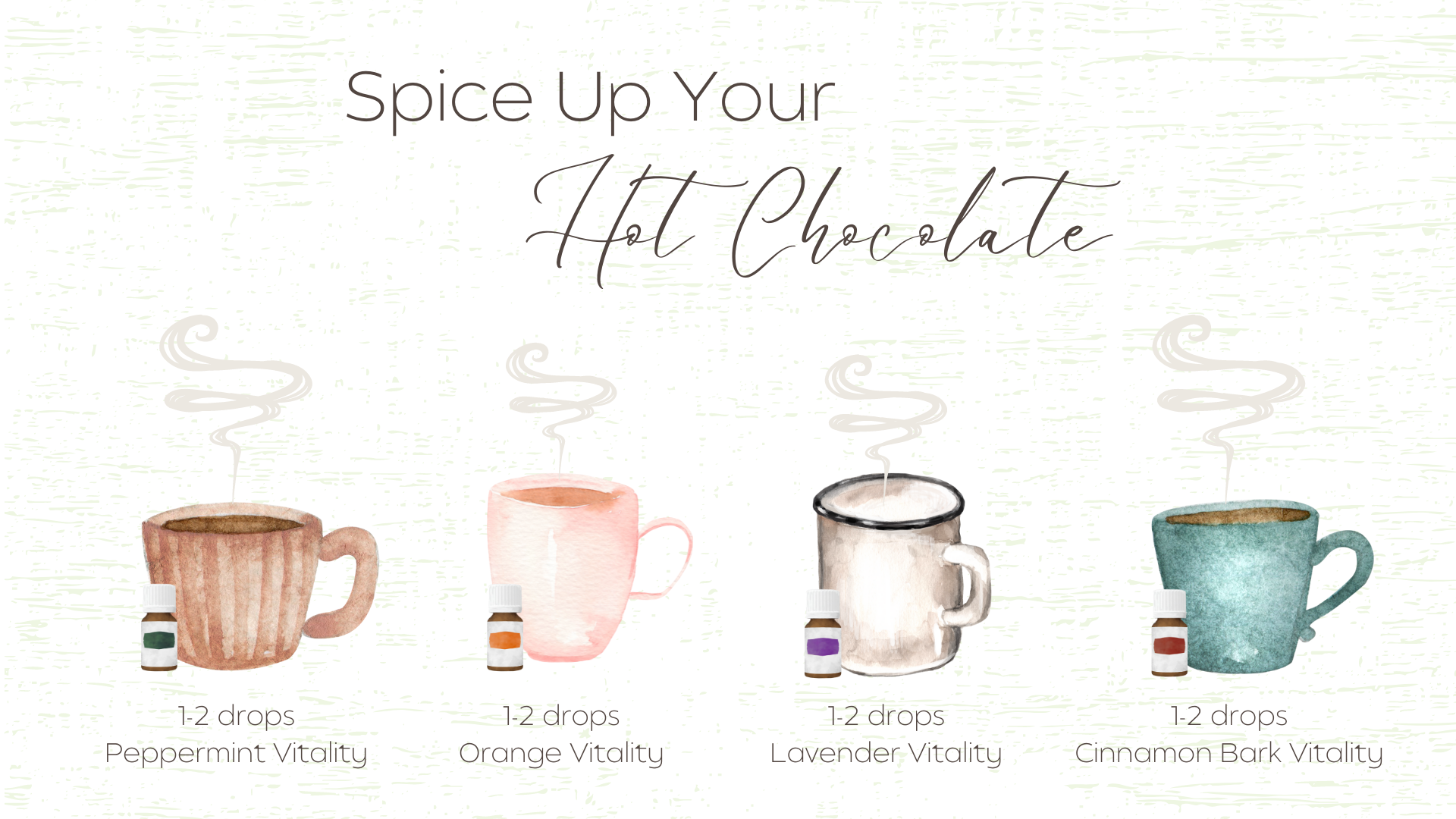 What are these oils good for?
Peppermint Vitality - promotes healthy bowel function, supports gastrointestinal system comfort, and adds a fresh, minty flavor to food and beverages.
Orange Vitality - provides digestive and immune support when taken as a dietary supplement. It can also be added to foods and beverages to impart a sweet citrus flavor to your favorite dishes.
Lavender Vitality - contains antioxidants and may provide immune support when taken as a dietary supplement. It can also be added to foods and beverages giving a delicate, floral flavor that combines well with citrus and herbs.
Cinnamon Bark Vitality - contains antioxidants and may provide immune and general wellness support. In addition, it can be used to add a familiar, warm and spicy flavor to your favorite foods and beverages.
---
Hands getting dry during the cooler months? How about those lips? Getting chapped? I've got the perfect product for you - Rose Ointment! It's amazing!
Rose Ointment seals moisture into skin to deeply hydrate, soothe, and soften while supporting dewy, healthy-looking skin. Gentle enough for everyday use, Rose Ointment is formulated for sensitive skin and uses 100% plant-based and naturally derived ingredients. Ultra-versatile and easy to use, it seals moisture into skin and is perfect for use on lips, cuticles, elbows, knees, and wherever you have dry skin. Have you tried this yet? If not, grab it in your next box!
---
STAY CONNECTED: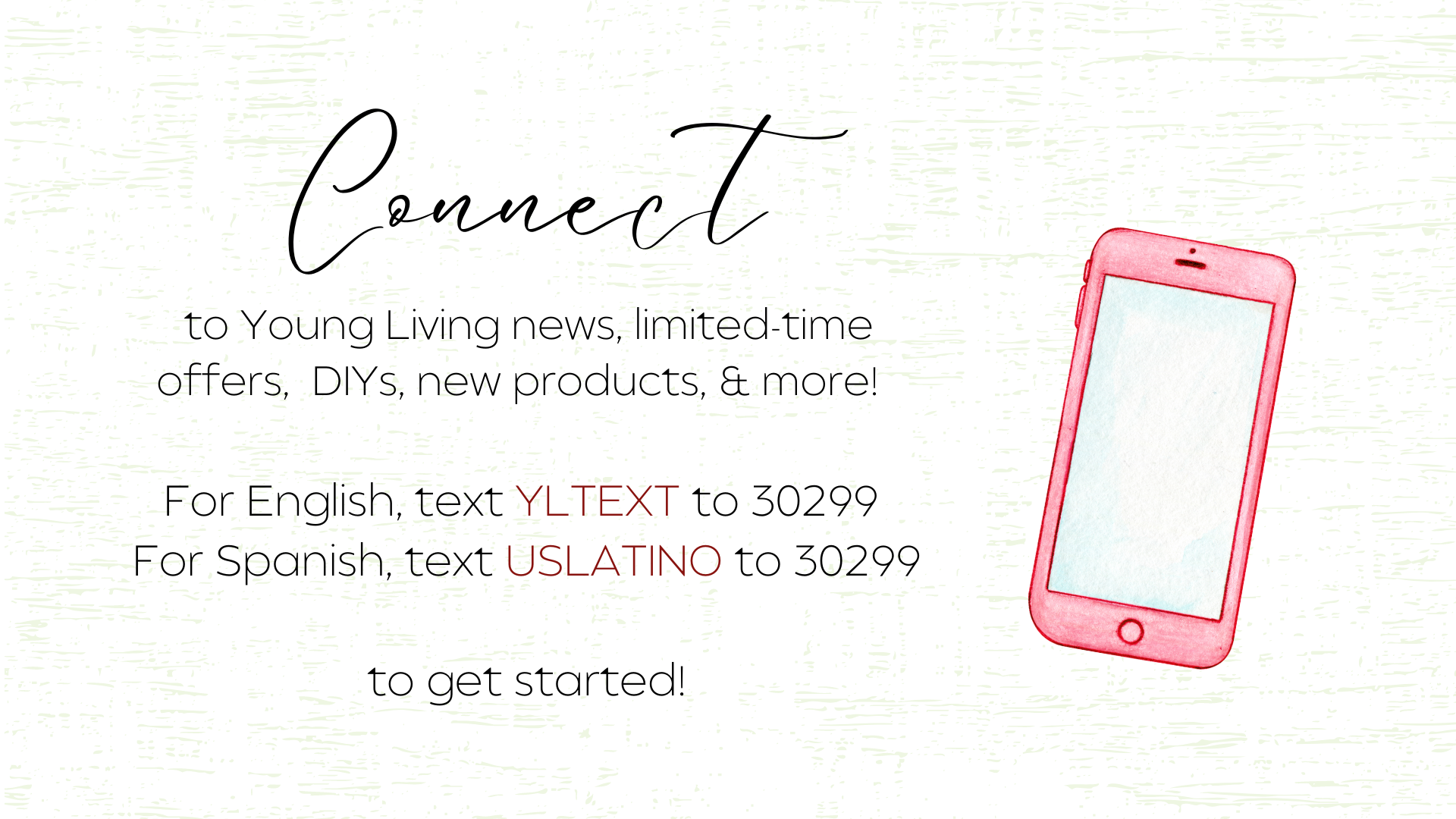 Have you signed up to receive texts from Young Living?
Get the latest news, limited-time offers, DIYs, new products, and more.
Text YLTEXT to 30299 to get started.
Already opted in? You can still update your preferences to tailor your texts to get the content you're looking for by texting UPDATE to 30299.
You can even get these in Spanish! Opt in by texting USLATINO to 30299 or can go to http://yl.youngliving.com/US-Latino-text.html to subscribe.
---
JANUARY'S DIFFUSING CALENDAR:
Save it to your computer and print it out for easy, daily reference!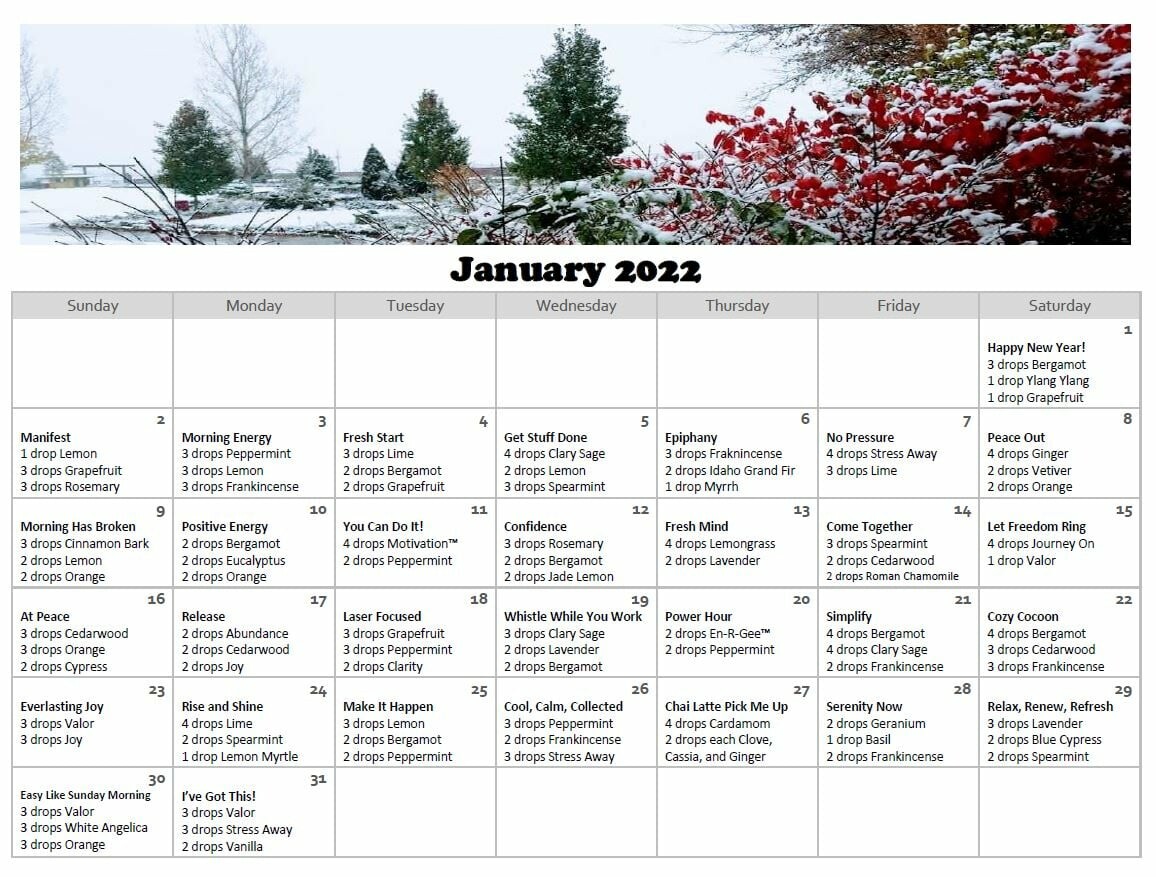 ---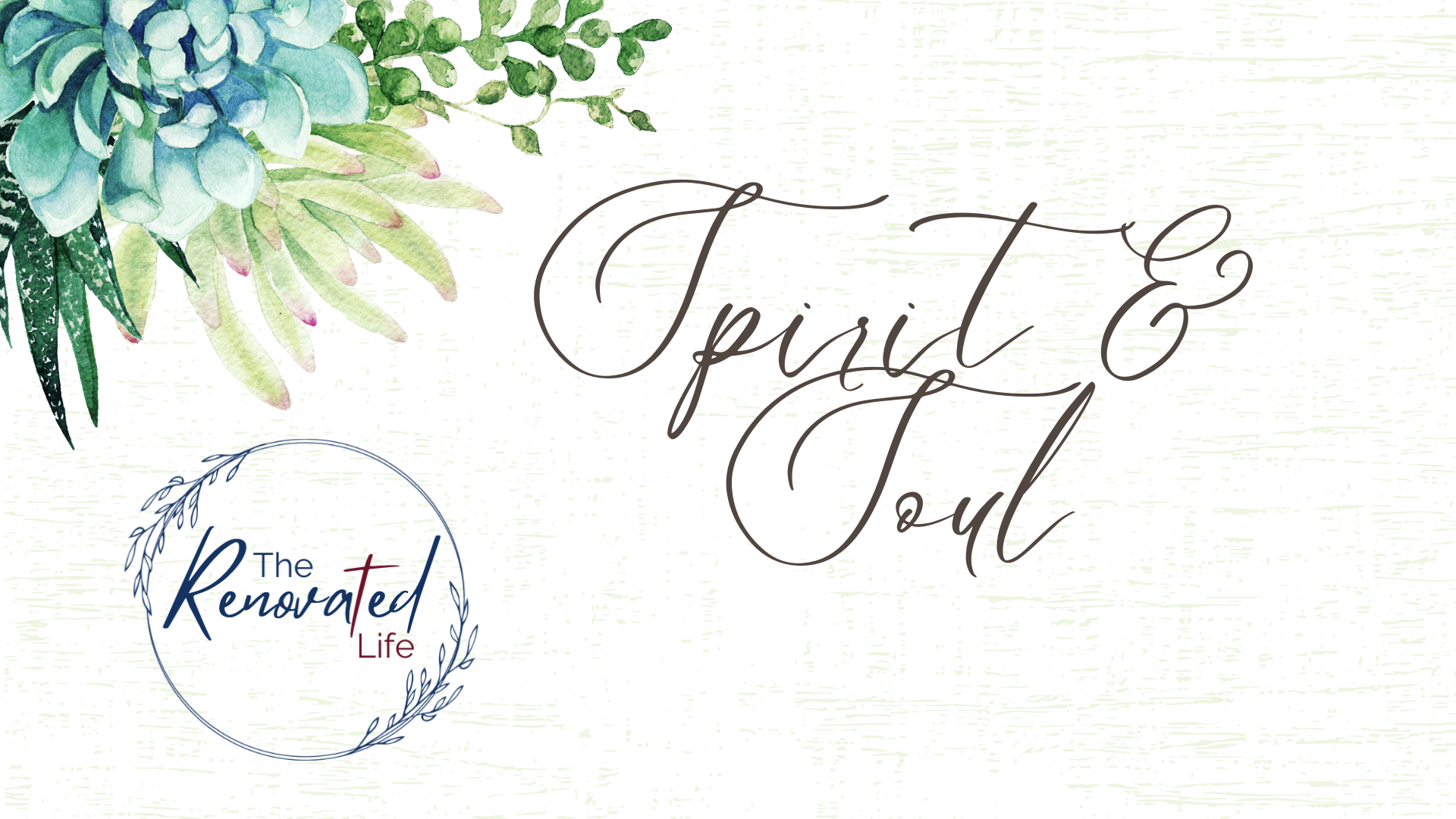 As The Renovated Life,
we focus on spirit, soul, and body.
Young Living undergirds our focus on overall health & wellness for our bodies. But . . . that's not our only focus because we want to help meet the needs of the
WHOLE person
, which includes spirit and soul well-being, too!
We'll be getting back to our monthly worship gatherings soon. Please keep your eye out on our
event page
for the latest information.
In the meantime, check out our regular blog posts for encouragement and monthly, prophetic words. Here are a couple of Andrea's latest posts. A prophetic word for January will be posted this week.
Andrea is also posting daily affirmations on both
FaceBook &
Instagram. Each includes a scripture verse and many will include essential oil suggestions to use with your daily affirmation. If we aren't already connected, friend / follow to catch each one!
---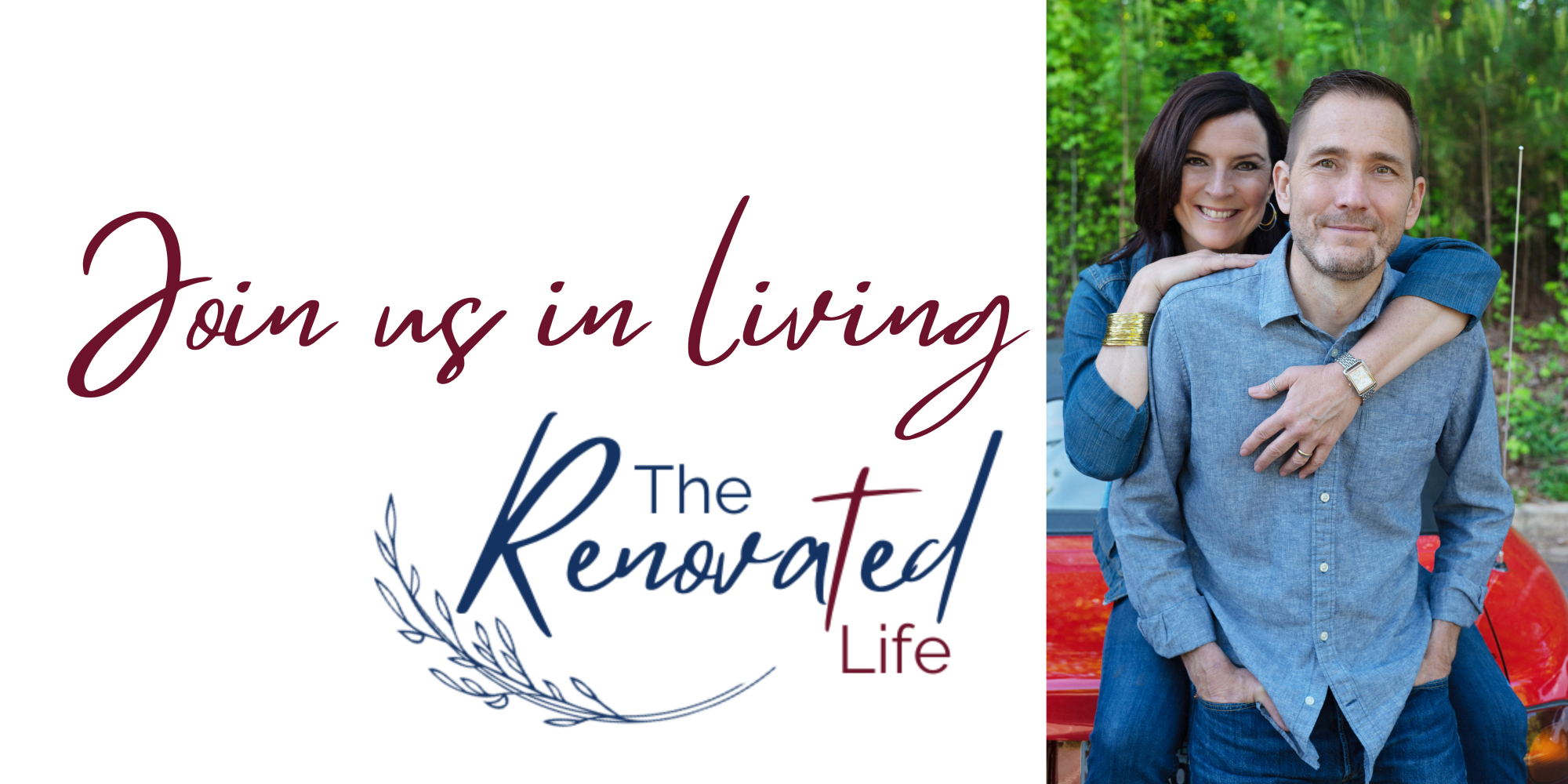 That's it for this month! Please reach out if we can help you on your wellness journey!
Our Mission: Love Others Well & Empower Them to Do the Same