Jun 22, 2020 09:17 AM Central
Andrea & Brian Johanson
When Gary Young started Young Living 26 years ago, he always created products for a purpose, not a profit. Even though he left this earth 2 years ago, YL still stands by this core value.
During Convention, Jared Turner, YL's COO, unveiled Young Living's new Manifesto and I wanted to share it with you. I couldn't be more proud to stand with this company!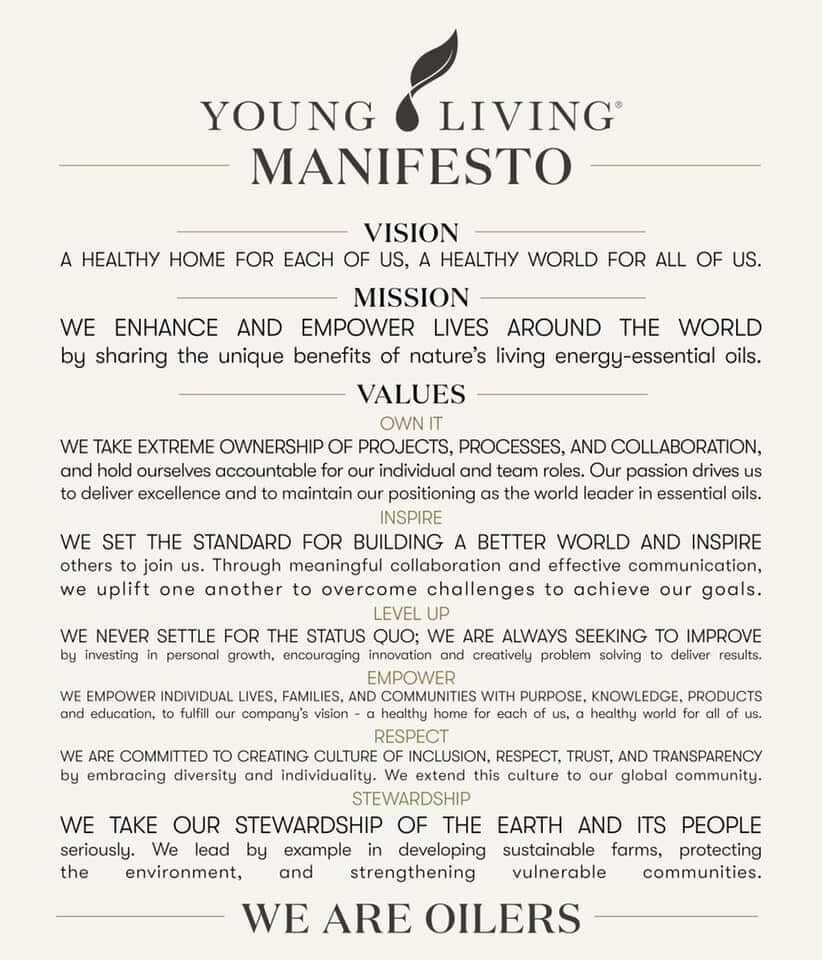 Our Mission: Love Others Well & Empower Them to Do the Same