Oct 29, 2018 02:07 PM Central
Andrea & Brian Johanson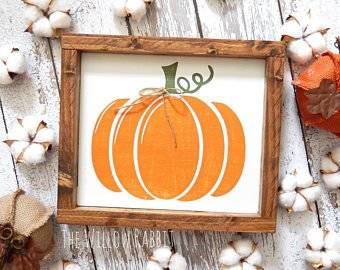 'Tis the season for pumpkin EVERYTHING! Here are some favorite, pumpkin-themed, essential oil recipes perfect for the season!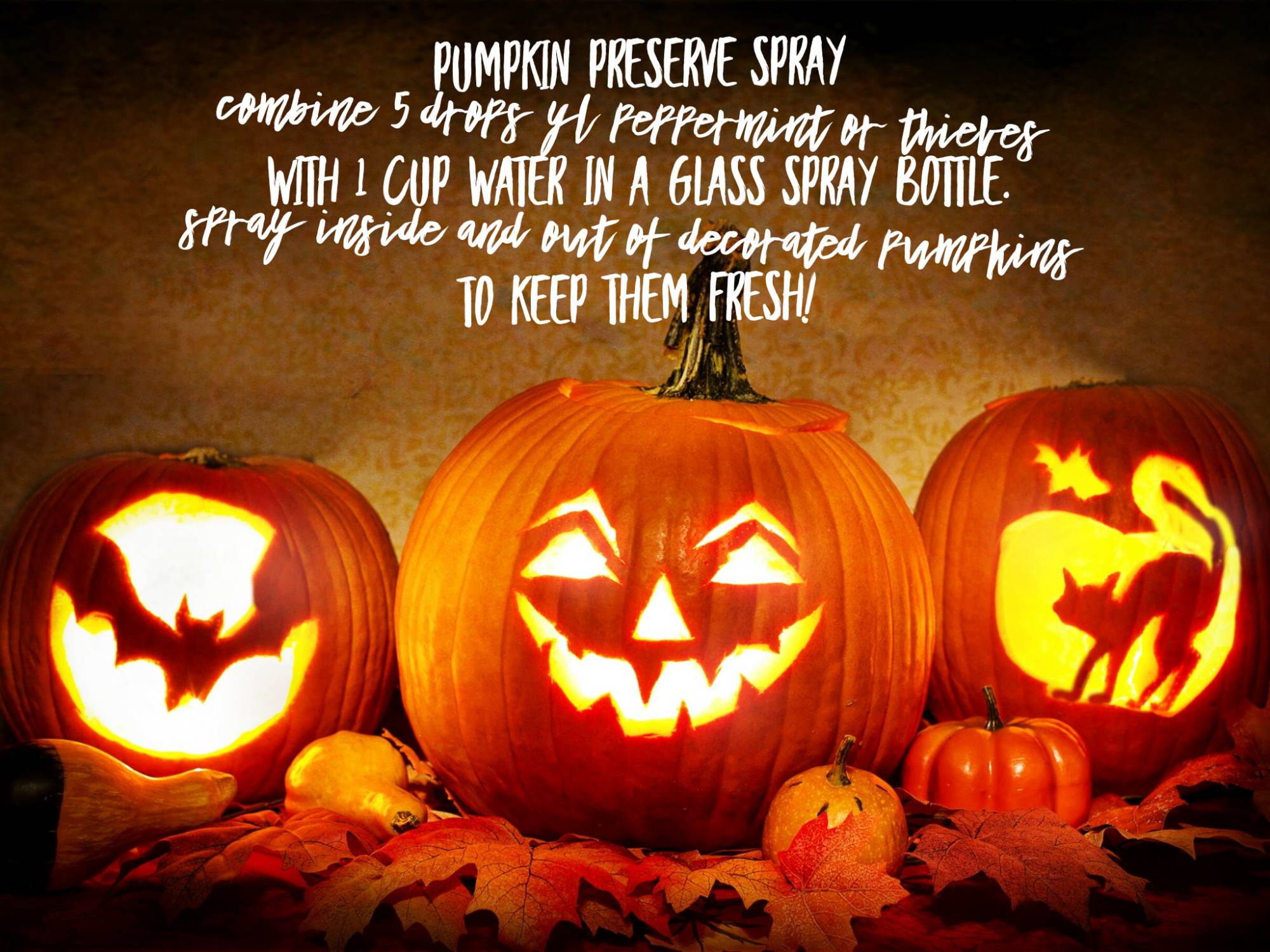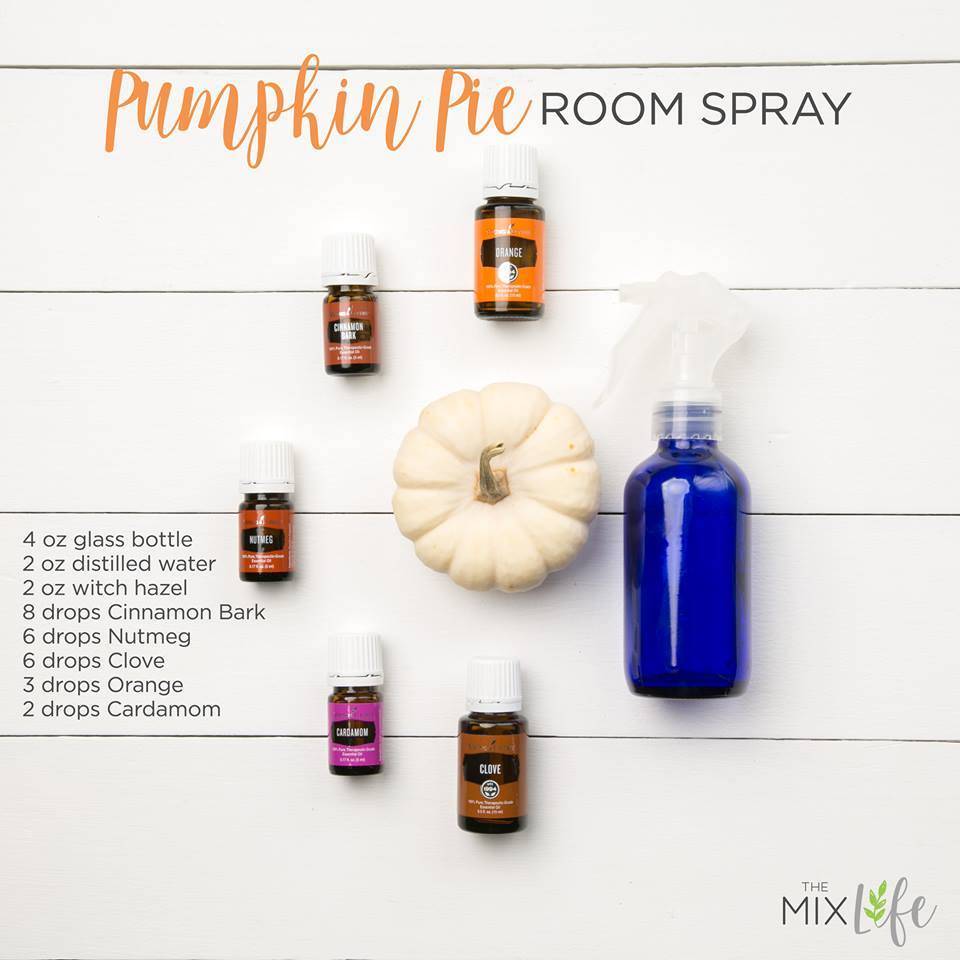 (Shaundra Tinney)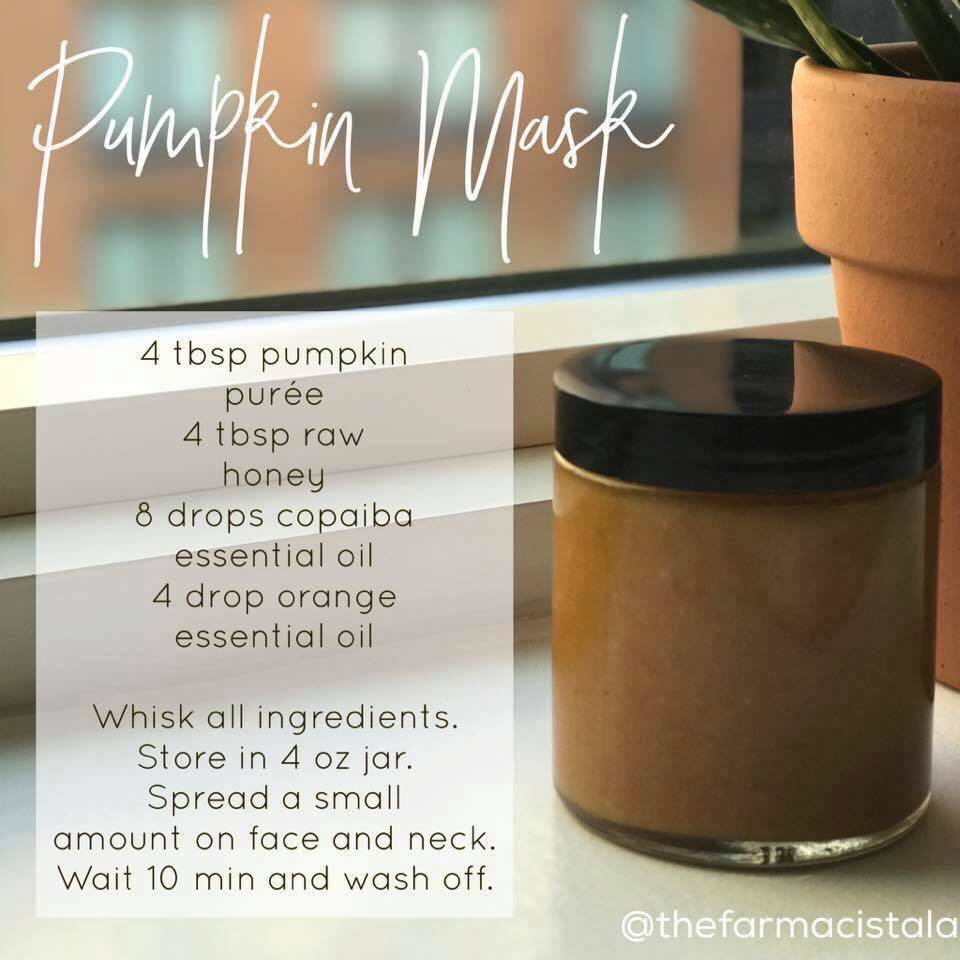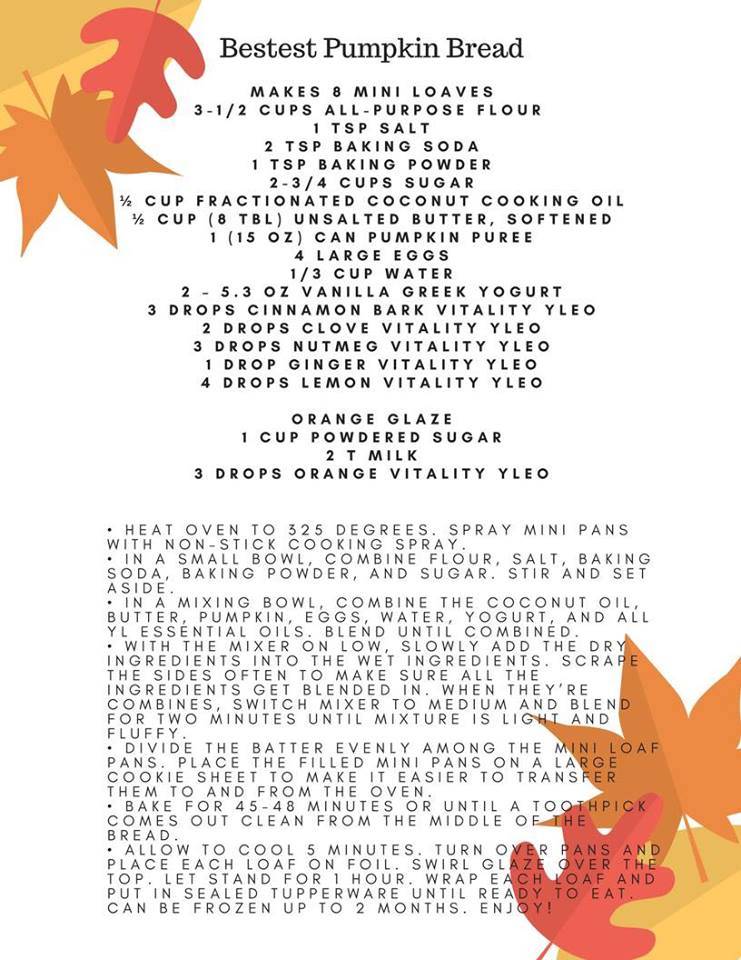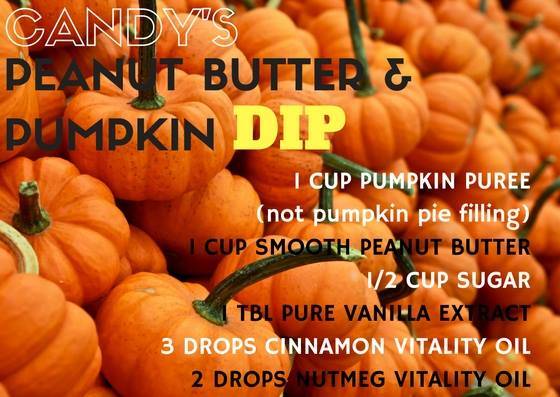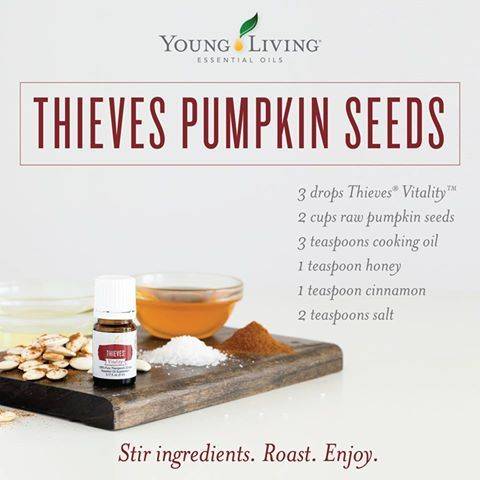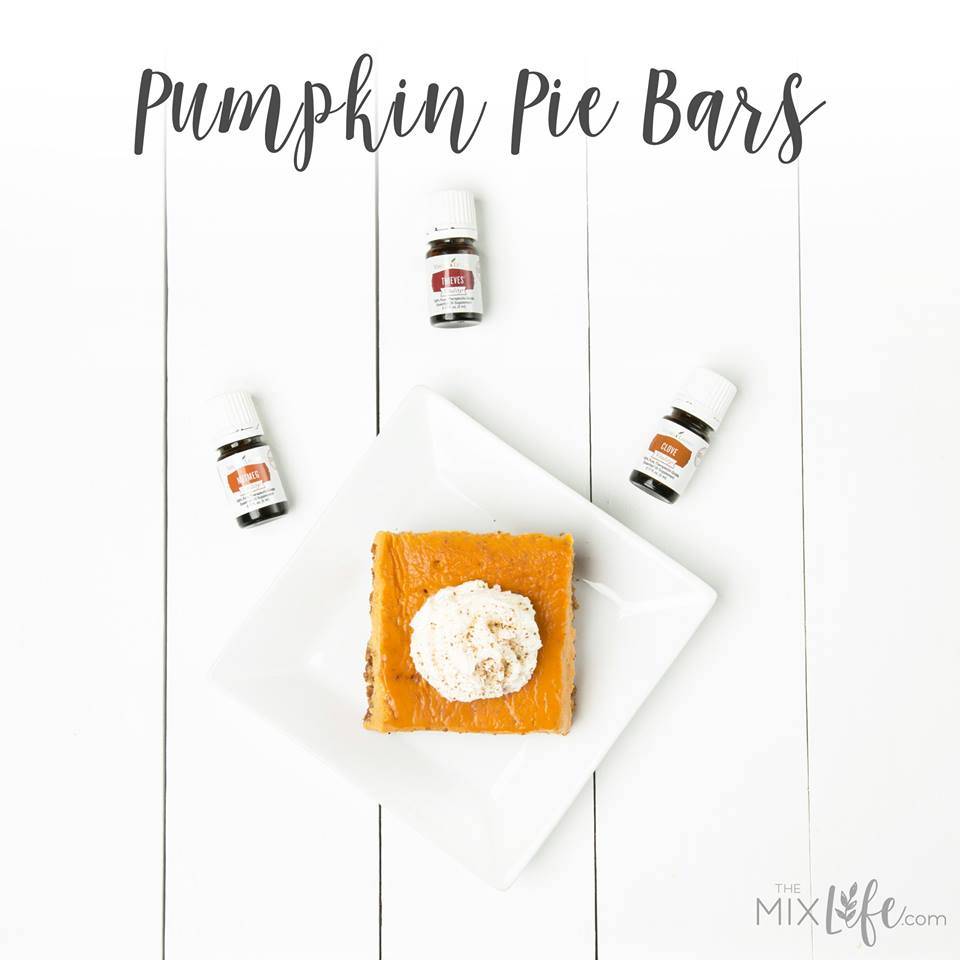 PUMPKIN PIE BARS (Elizabeth Bailey)
CRUST
1 cup Einkorn Granola
1 cup Einkorn flour (or white flour)
1/2 cup butter, melted
1/2 tsp salt
1/2 tsp baking soda
1/4 cup brown sugar
1 tsp vanilla
3 drops Thieves Vitality
FILLING
1 can pumpkin puree
1 can evaporated milk
1/4 cup brown sugar
2 eggs
1 tsp vanilla
1/4 tsp salt
3 drops Clove Vitality
5 drops Nutmeg Vitality
5 drops Thieves Vitality
DIRECTIONS
Preheat over to 350. Crush Einkorn Granola in a blender to finely chop pieces. In a mixing bowl, stir together crushed granola, flour, salt, baking soda, and sugar. Mix in butter, vanilla, and drops of Thieves Vitality until mixture binds together. Press into the bottom of an 8x8 square baking dish. Bake in preheated oven for 15 minutes.
Meanwhile in a mixing bowl, blend together pumpkin puree, evaporated milk, brown sugar, and eggs. Add vanilla, salt, and drops of Clove, Nutmeg, and Thieves Vitality. Pour mixture over the baked crust. Bake in oven for 40 minutes until golden on top and middle of pie just slightly jiggles. Remove from oven and all to cool for 1 hour. Refrigerate at least an hour to allow the pie to finish firming up. Cut into squares and serve with whip topping if desired. ENJOY!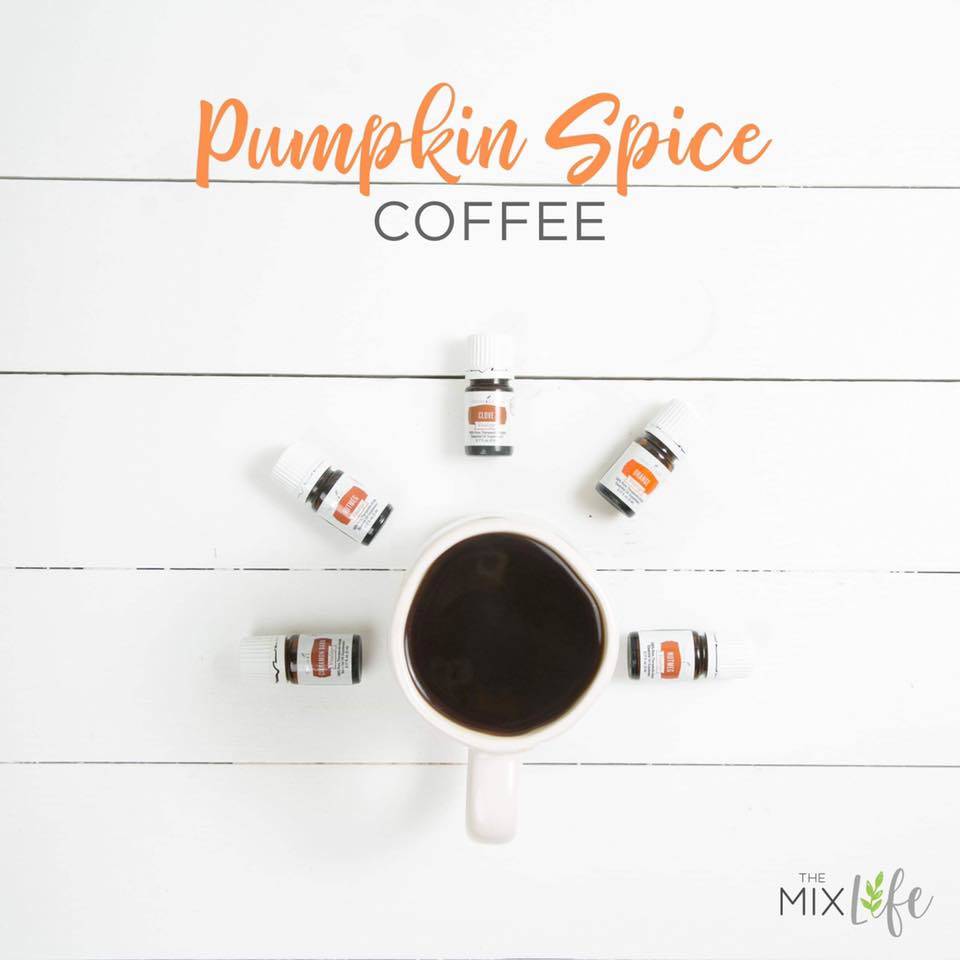 Pumpkin Spice Coffee (Stephanie Ours)
Pumpkin Spice is back, baby!! But let's be honest, those coffee store drinks aren't exactly the best for you.
Here's how you can use your Vitality oils to create your own:

Mix together in an empty (and clean) 15ml bottle
-20 drops Nutmeg Vitality
-10 drops Ginger Vitality
-30 drops Clove Vitality
-20 drops Orange Vitality
-30 drops Cinnamon Bark Vitality
Swirl it all together. Now for the fun part. Infusing your coffee!!!
1. Open a new bag of your favorite Fair-trade organic coffee.
Stick your nose in the bag and inhale deeply (Ok, you can skip that part, but seriously, not much smells better ).
2. Drop in 30-50 drops of the Pumpkin Spice Blend.
3. Reseal the bag and give it a good shake. Now let it sit for 24 hours.***
4. Brew coffee as normal.
Want more Pumpkin Spice Flavor? Add a drop right to your coffee!
Bonus: This perfect Pumpkin Spice Vitality blend can be used to infuse into all your favorite fall recipes!!
***Note from Andrea: I recommend storing the beans in a GLASS container, rather than the coffee bag.
Citrus oils can break down plastic, transferring those compounds to your coffee.
No Bake Pumpkin Peanut Butter Dog Treats (Danyelle Ho)
Ingredients:
1/2 Cup Organic Peanut Butter
1 Cup Organic Canned Pumpkin (not pie filling)
1 Tbsp Honey
2 1/2 Cups Organic Oats
Mix all of the ingredients together. Roll spoonfuls of the mixture into balls.
These treats should be stored in the refrigerator or freezer.
Pro Tips:
* Add a Ningxia Wolfberry to every ball for an extra health boost.
* Add a few drops of your pup's favorite oil to the mix. Copaiba is a favorite for my senior pup and has a mild flavor.
* Einkorn Berries would be a great addition too!
Our Mission: Love Others Well & Empower Them to Do the Same
Sep 26, 2018 08:12 PM Central
Andrea & Brian Johanson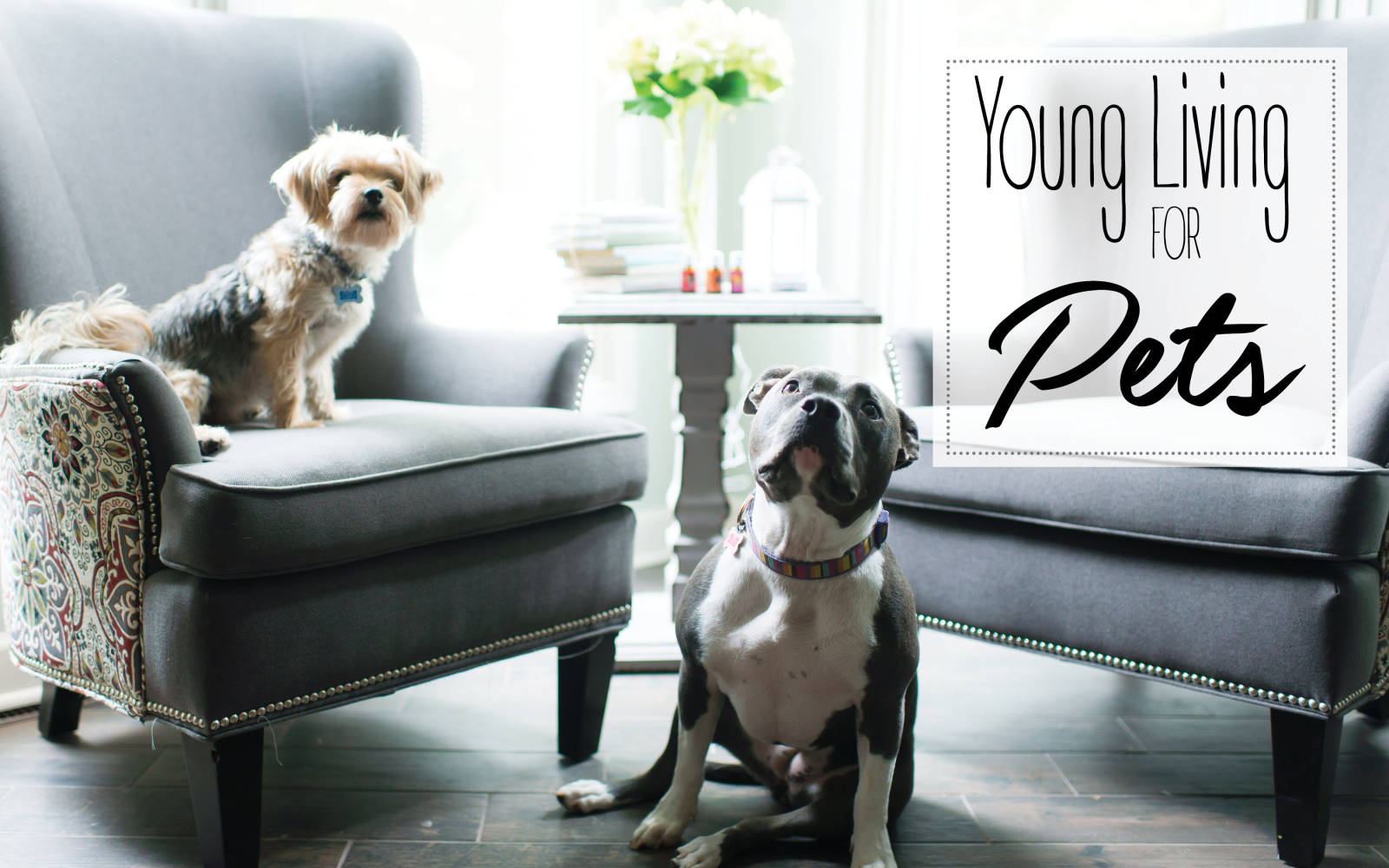 I get asked about using oils with pets a lot! If you don't have pets, I would be willing to be that you know others who do and how awesome would it be if you could offer them some natural solutions to help their furbabies thrive?
I'm going to break down a class I have on this topic, spreading it out over the next two-three weeks Let's get to it!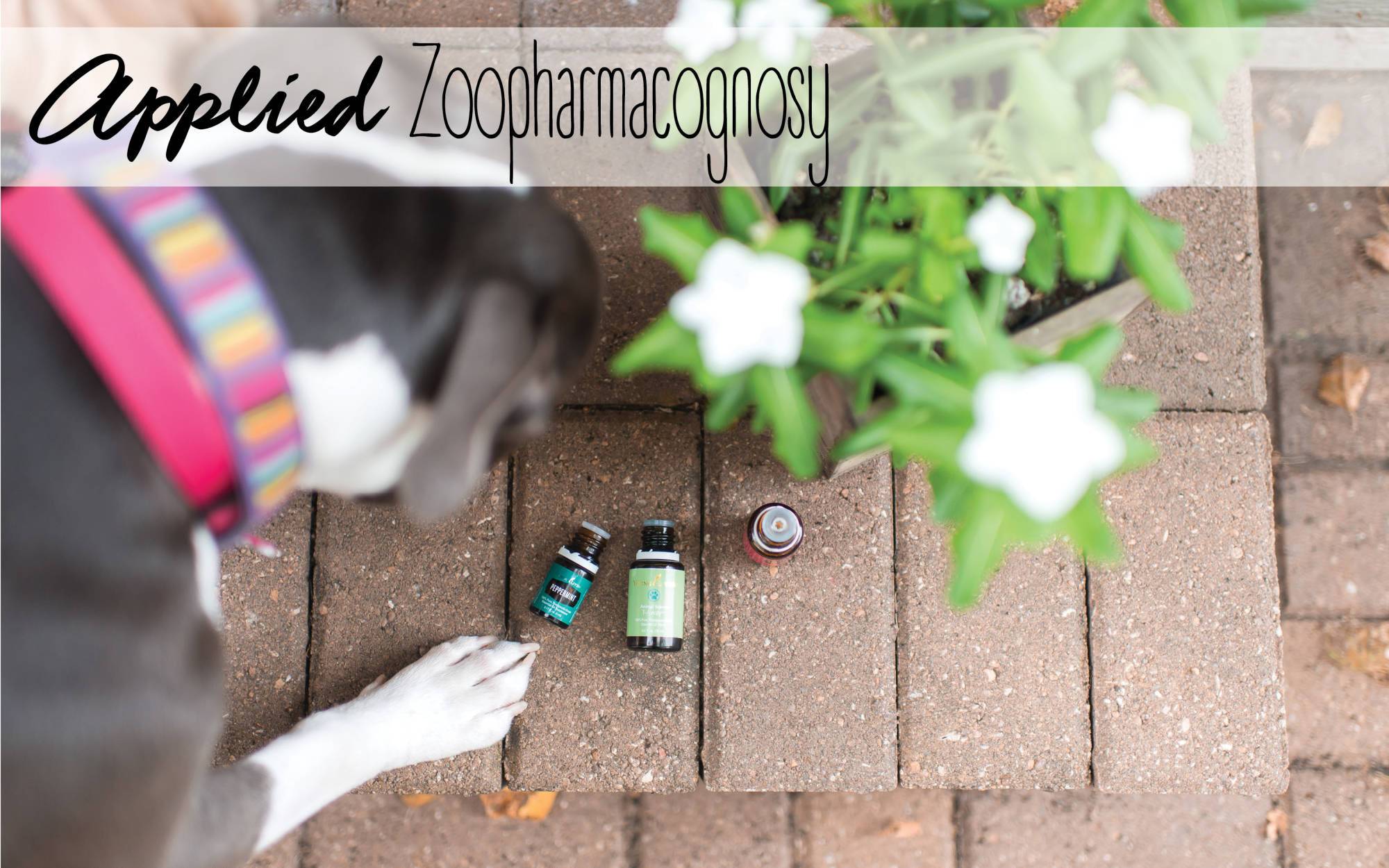 Certain texts dating back hundreds of years reference using plant extracts on animals. Dr. Louis Sevelinge generally gets credited with developing veterinarian aromatherapy in the 1940s. In 1993, the French veterinarian Nelly Grosjean wrote the first book dedicated to the use of essential oils with animals.
While Dr. Louis Sevelinge and Nelly Grosjean get a lot of recognition in the "oils and animals" area, Caroline Ingraham began extensively studying the use of essential oils alongside veterinarians and developed the incredibly safe and effective method known nowadays as Applied Zoopharmacognosy . (Translation from Greek roots: animal-medicine-knowledge.) This method states that animals have an innate ability to know what they need for health.
How does Applied Zoopharmacognosy work? When working with essential oils, we use an animal's natural instinct and allow the animal to choose what products they prefer. This method is safe, effective, and simple, and it strengthens the bond between you and your animal.
What does this look like in practice? You allow the animal to choose by keeping the lid on the essential oil and let them smell it. Their "choice" or a positive sign looks like prolonged sniffing, interest, or even licking indicates they like the oil and it can be used.
Here are some things to keep in mind:
A negative choice will be completely ignoring it, barely giving it a sniff, or actual avoidance.
Do not force a product on an animal as it can cause stress.
Adverse effects may result by forcing essential oils on an animal.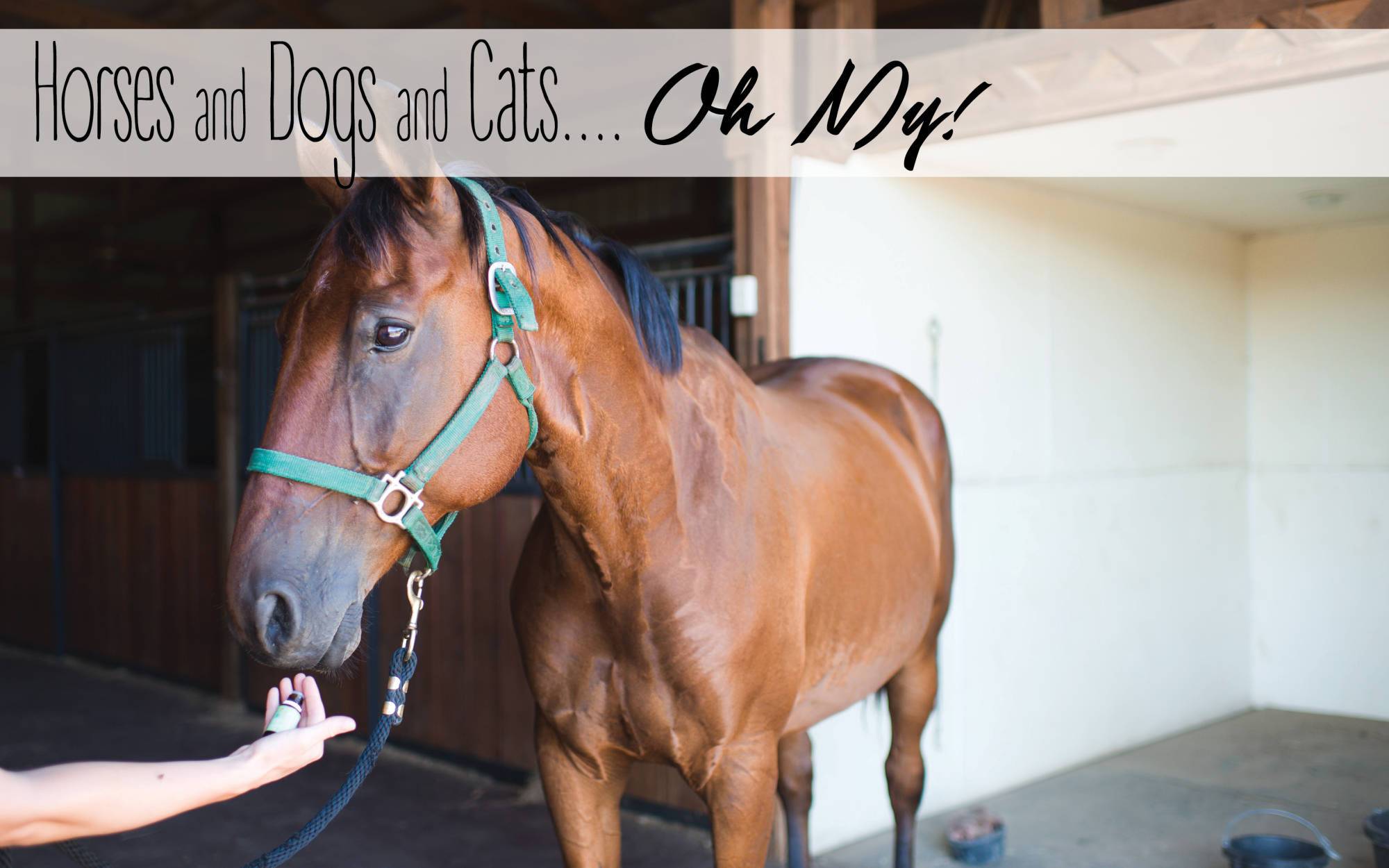 Horses
Horses tend to respond very well to essential oils since they are herbivores and have metabolic pathways to break down most oils. They also tend to prefer the inhalation and licking methods used with oils.
Dogs
Dogs also tend to prefer inhalation and licking methods.
Cats
Cats don't have metabolic pathways to break down most essential oils. Essential oils can still be safe to use. Be sure to let them choose their own oils. Cats are even more discerning than dogs. This means your cat will probably tell you exactly what he/she wants. If you have any concerns you can consult your veterinarian.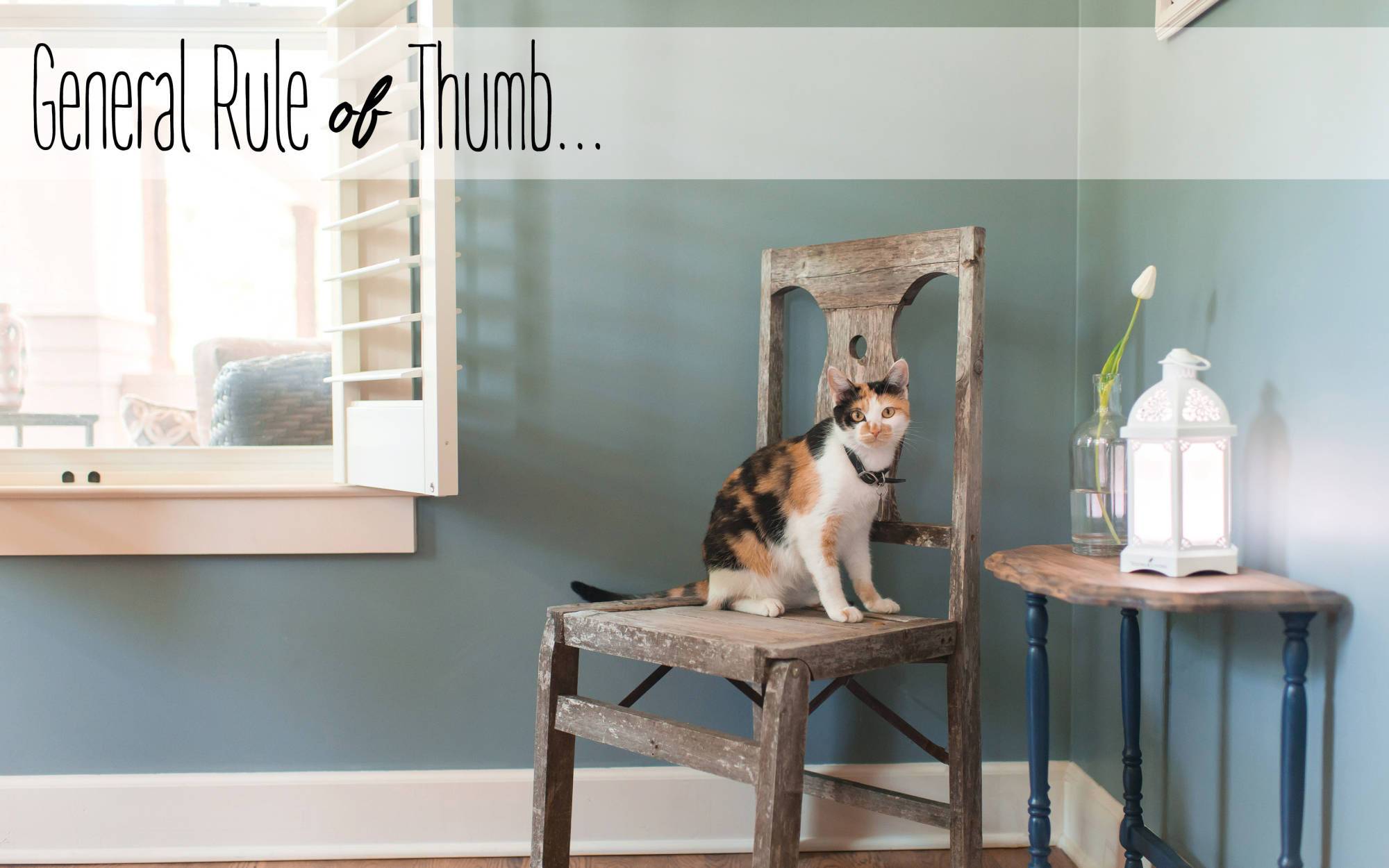 Animals, due to all their hair follicles, have an increased rate and amount of absorption, so use plenty of carrier oil when applying any oil.
Err on the cautious side. Cats should have carrier oil dilution, around 8 drops of carrier oil to 1 drop of EO, and dogs under 25 pounds should have 5 drops of carrier oil to 1 drop of EO. You can always dilute further in the beginning.
LISTEN TO YOUR ANIMAL.
If you're diffusing or using oils for yourself while your pets are around, make sure there is an open door or window so they can leave.
Do you know any cat that will stay put when it doesn't like something going on? I didn't think so. With all the hype going around about essential oils and cats, I understand people are very sensitive and cautious. I'm glad you are!
The three most important things when being cautious on behalf of your pet while using oils are to check the QUALITY of oil (not all are created equal), let your pet CHOOSE, and provide an OUT.
Check out Young Living's
Seed to Seal promise
which enables you to know that you're getting the best oils on the planet!
Concerned about the safety of oils around your pets? Here are some helpful links: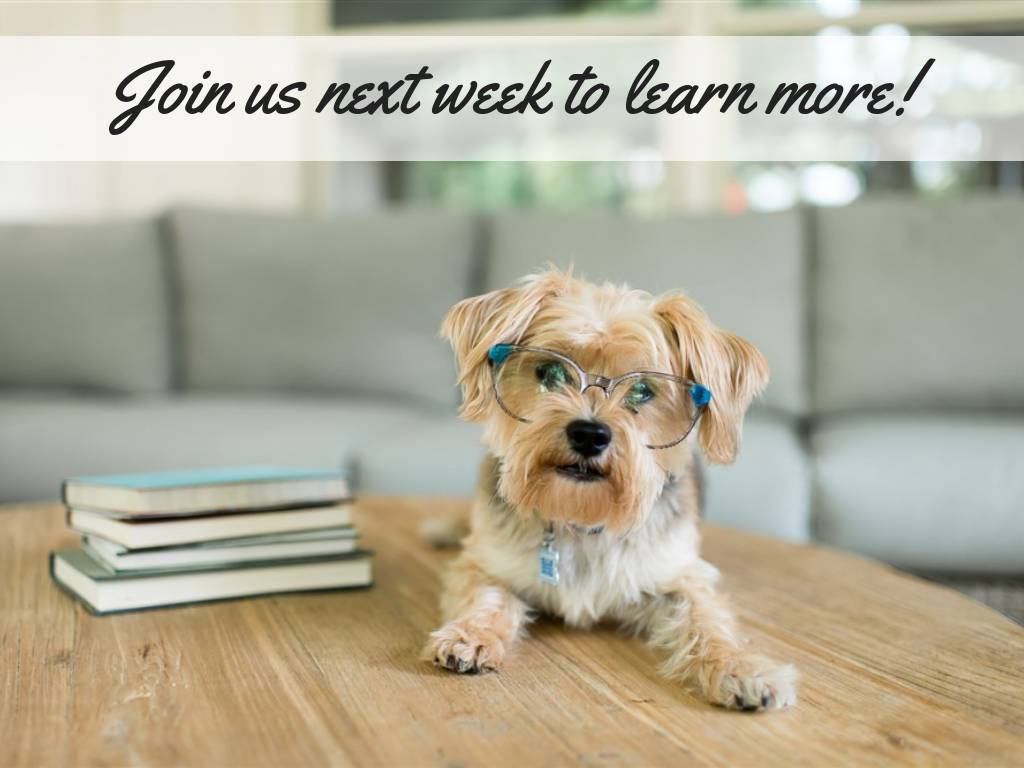 Next week, we'll share some great furbaby recipes and practical ways to use oils with our pets! Be sure to check back then!
Our Mission: Love Others Well & Empower Them to Do the Same