Feb 3, 2020 04:02 PM Central
Andrea & Brian Johanson
What can you now get on Essential Rewards??? The New Me in 90 Core 4 Bundle, CBD, Idaho Grand Fir, and the Vitality Drops!!! Here's a quick review on each: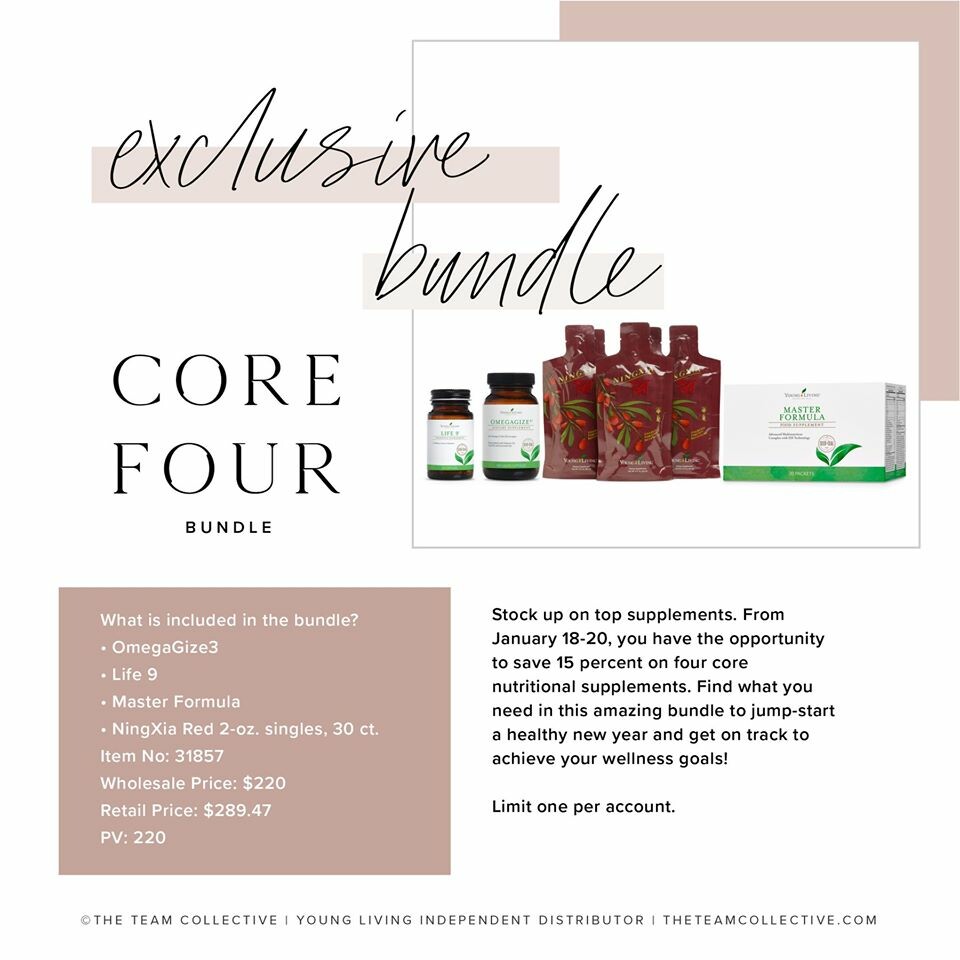 The New Me in 90 Core 4 Set is now available on ER!!!
Starting February 1, the Core 4 Bundle will be available
exclusively on Essential Rewards under the new name: New Me in 90 Core 4 Set.
Have you made a decision to make some health changes in 2020? Well, this new Me in 90 collection has some of Young Living's best nutritional products, including Life 9, Master Formula, NingXia Red, and OmegaGize3. Why not find a friend and do this together?
It's super easy to participate, order this bundle on your February ER and then share your progress on Facebook or Instagram using
#NewMeIn90
!
Young Living will be sharing a prize list later this week. Prizes will be awarded Monday/Wednesday and Friday or Saturday, plus a
larger prize
will be awarded at the end of each month.
They will randomly choose winners from the entire pool of posts that have the hashtag. Any post during the 90 days (the 90 days will run through the end of March) has an equal chance to be picked each time. The more times you use the hashtag, the higher the chances you have of winning:)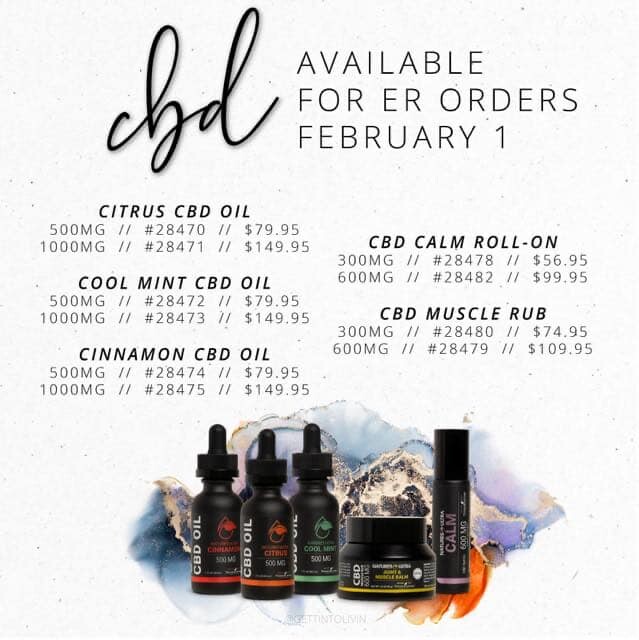 This is such GREAT news for so many who love these CBD products! They're now in-house with YL, so not only can you log into your Virtual Office and purchase them as One-Time orders, you can now add them to your Essential Rewards orders! When you're getting 10%-25% back in points on these products, it makes a HUGE difference!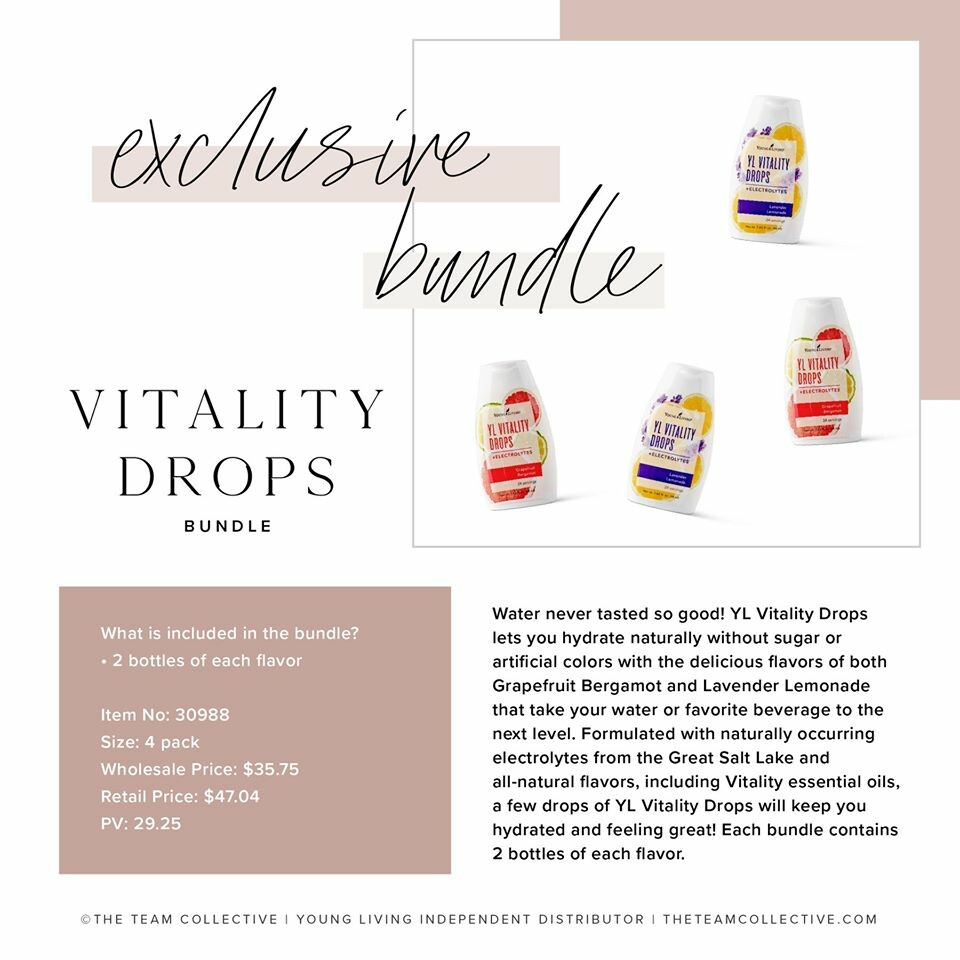 Need help getting in your daily glasses of water? These Vitality Drops are a great solution! You heard about their New Year's launch, now you can add them to your ER orders! They come in two flavors - Grapefruit Bergamot or Lavender Lemonade. You can get single flavors in packs of 3 or get two of each in the bundle shown above.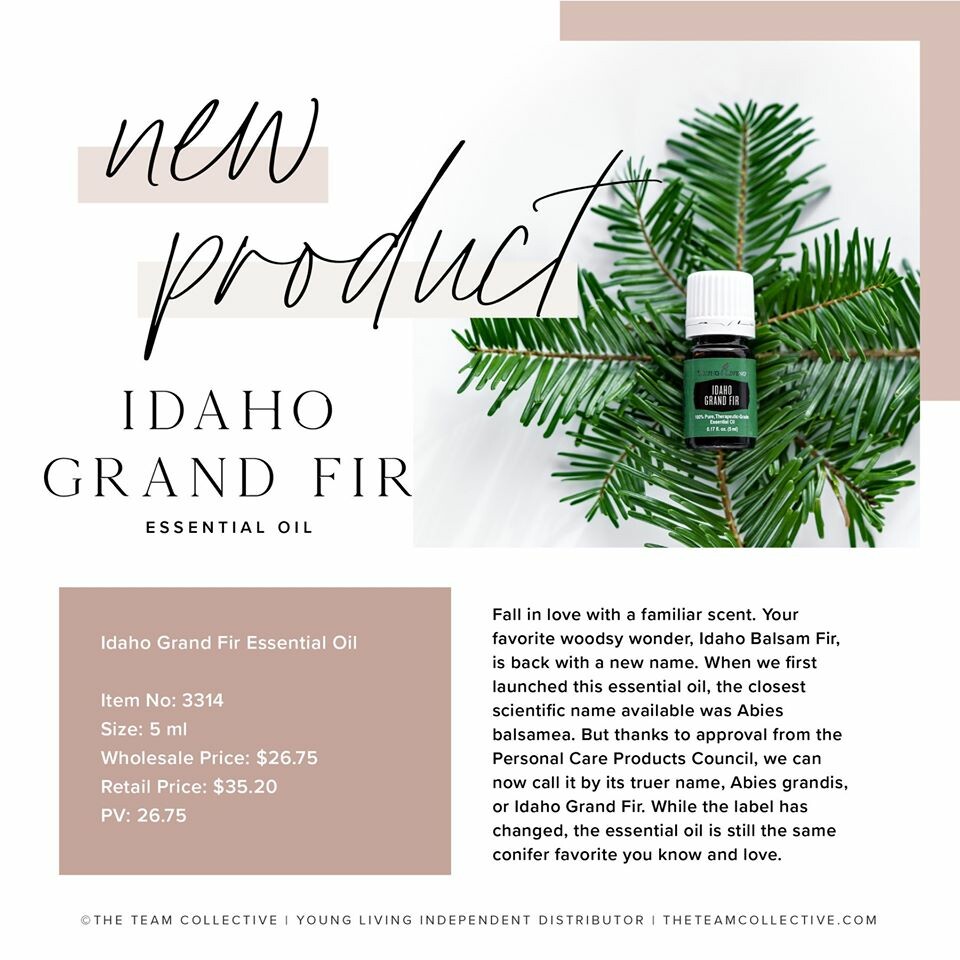 Don't forget to grab a bottle of this member favorite! It's been out of stock for quite some time, so we're celebrating that it's available once again! Combine with Copaiba and Frankincense in coconut oil and rub on areas of discomfort. It's also wonderful to diffuse and has SO many other great benefits! It's worth doing your research on!
WHY enroll in Essential Rewards? It's easy to see the difference between ER and Quick / One-Time Order! There's no downside to it, especially since you're never locked in with a contract and can cancel anytime. Who doesn't want to earn points on each order and be gifted with free oils every few months? Yes, please, and thank you!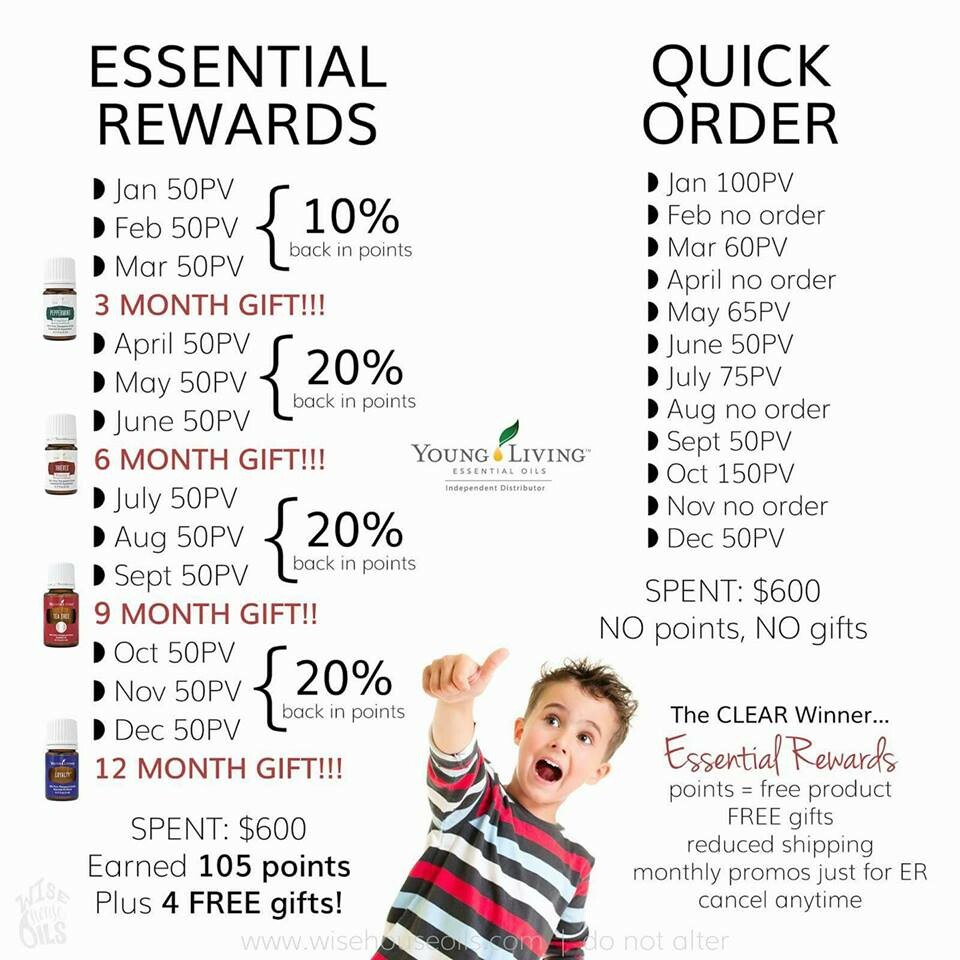 If you're on ER and you're not taking advantage of YL Go, you're missing out on a great perk! You get free shipping each month - no matter the weight of your order. It's an annual subscription, much like Amazon Prime, and you get a 13th order shipped free as a bonus!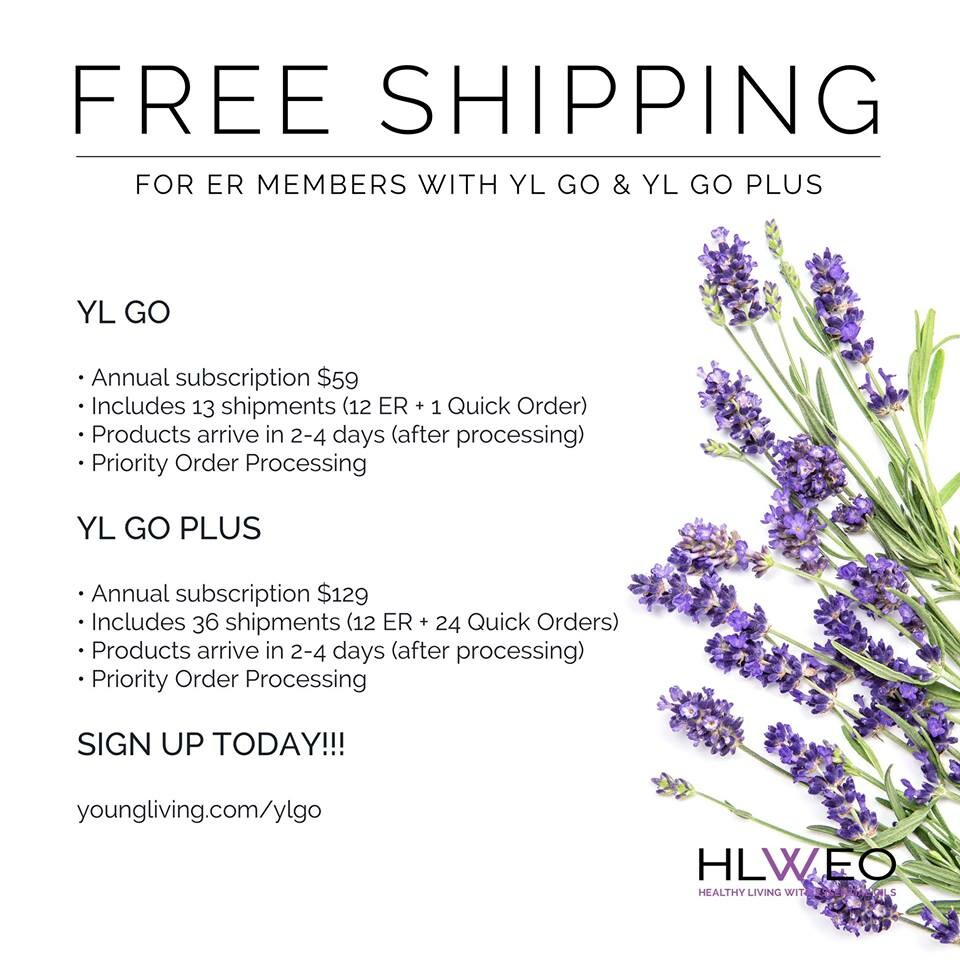 If you have any questions, please reach out. We'd love to help!
Happy Oiling!
Andrea & Brian
Our Mission: Love Others Well & Empower Them to Do the Same