Feb 3, 2022 10:58 AM Central
Andrea & Brian Johanson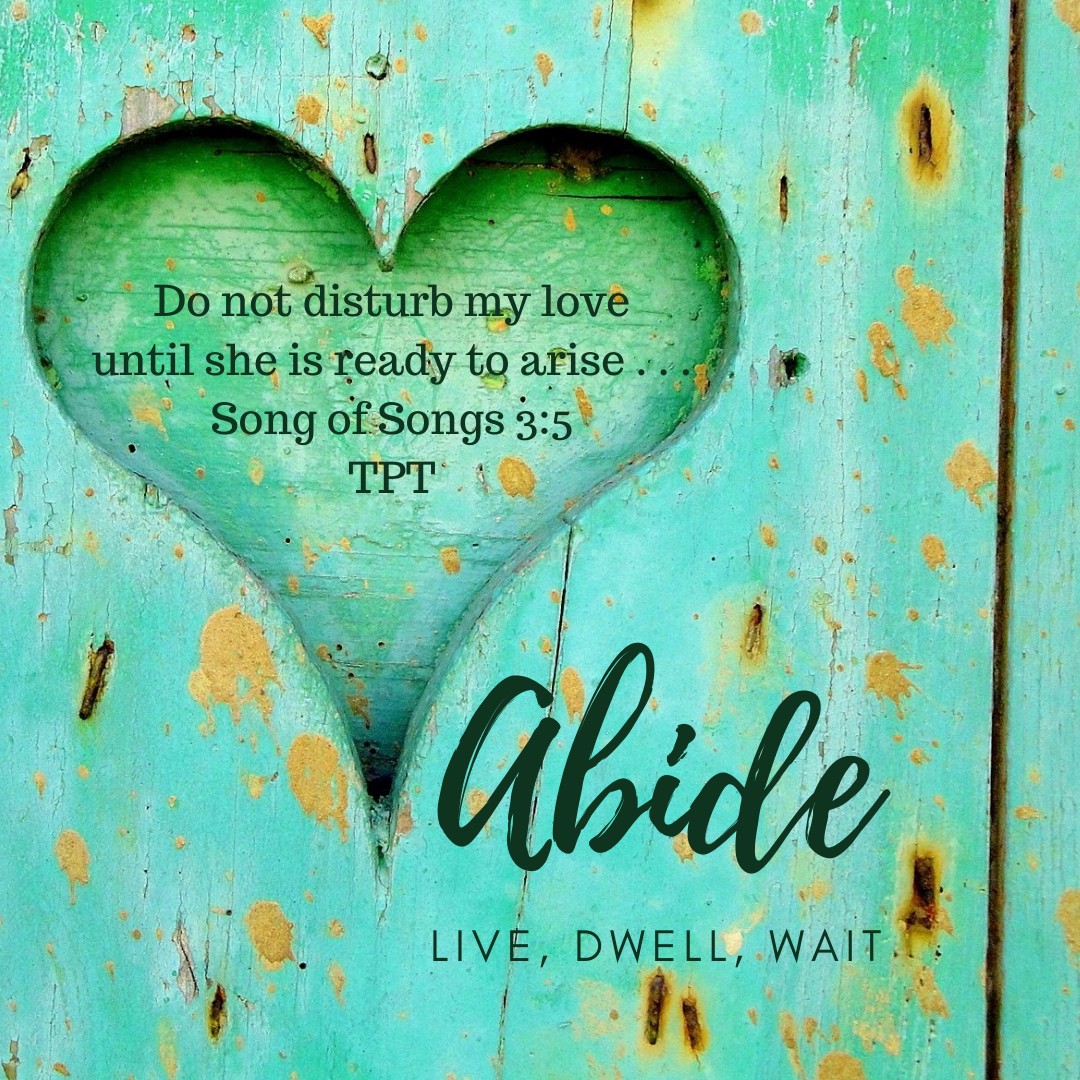 In our fast-paced society, the idea of abiding, especially when it comes to waiting, is so contrary to everyday life. Waiting rubs against the grain of our impatience.
God never forces us to do anything. It's always our choice in how to respond to His invitation. We were created with free will, able to make our own decisions, and it's always been the desire of His heart of love toward us that we would choose Him.
When you read Song of Songs, especially in The Passion Translation, you can't miss the love He has for us, along with His protection and tender loving care that gives us the space we need for the heart work He longs to do within us as He draws us near in so many unexpected ways and makes us ready to bring heaven to earth in new and greater ways.
At the start of this year, I sensed the Shepherd-King speaking to the longings of our hearts saying, "The one I love calls to me: Arise, my dearest. Hurry, my darling. COME AWAY WITH ME! I have come as you have asked to draw you to my heart and lead you out. For now is the time, my beautiful one." (Song of Songs 2:10, TPT)
The month has changed, but His invitation to remain, to abide with Him, and not rush out of the intimacy of shared heart space, is what's before us now. He invited us to "Come." His invitation now is to STAY – abide, don't rush out of this time with Him. It's a new month, but that doesn't mean He's asked you to move on to the next thing yet.
Take the time to dwell with Him, enjoying His nearness, the sound of His voice, and His loving embrace enveloping you. Within His arms, He's loving you to healing and He's making you ready to arise in the fullness of your destiny.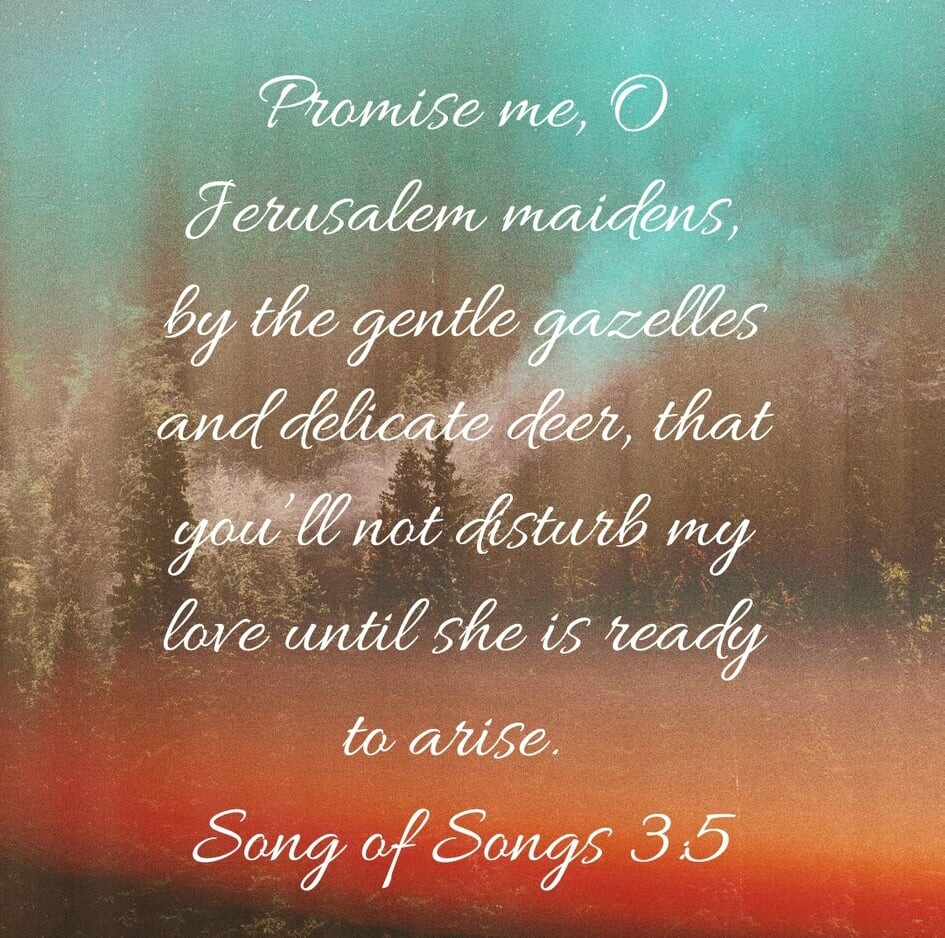 The Shepherd-King has issued a command to the world around us, His Bride: "Promise me, O Jerusalem maidens, by the gentle gazelles and delicate deer, that you'll not disturb my love until she is ready to arise." (Song of Songs 3:5, TPT)
So often, we want to rush the process, rush through the quiet, rush through the pushing into intimacy, and rush into action. In abiding, we WAIT. We LIVE in that space with Him. We STAY . . . and we don't move on until we're truly ready to arise.
Distractions, disruptions, chaos, very real responsibilities . . . they all seek to draw us away from where we need to be. Yet, He says, "Do not disturb my love! She has come. She is abiding. She is listening . . ."
SHE IS BEING MADE READY!!!
Growth happens in the depths of hiddenness as the seed dies, transforms, grows toward the light, and then produces a harvest that's so much greater than what that single seed had once been (John 12:24).
Abide in those deep places with Him. He's inviting you to remain His presence, connected heart to heart, loving and being loved. You're being made into something so much greater than just your single-seed self. There's so much more within you, my friend!
The thing that really struck me? He's not commanding us to abide. It's an invitation, not a "have to" that requires obedience. We choose what our response to His invitation will be - and we choose again and again every day, throughout each day.
My response to this conversation with Him was, "I surrender. I am not my own. Forgive me for choosing so many things over time spent abiding with You, not coming into Your presence as You've invited me to do. I will come and I will abide."
World, do not disturb me until I'm ready to arise and when I do, look out!
What will your response be to His invitation to abide? Will you stay in this place of waiting, living, and dwelling until He's declared you ready to arise? What will that time look like for you?
Need some help in figuring that out? Let's chat and hear from Jesus together!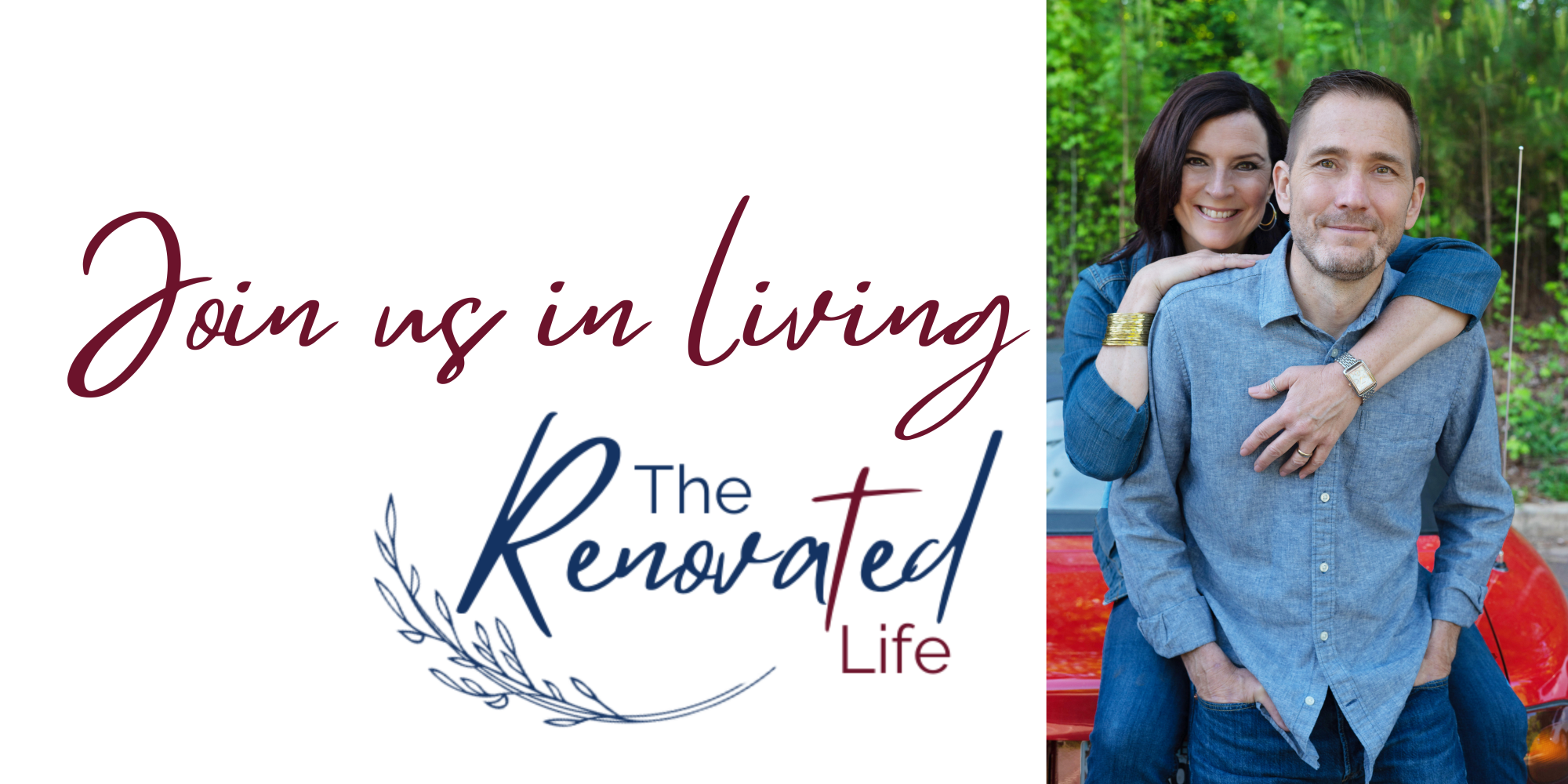 Our Mission: Love Others Well & Empower Them to Do the Same