May 18, 2018 01:53 PM Central
Andrea & Brian Johanson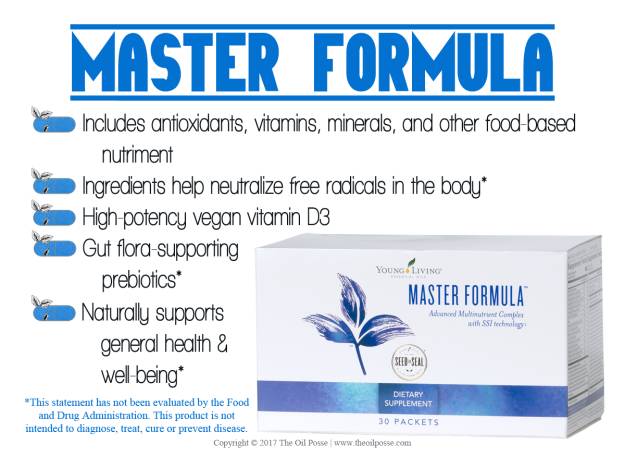 Master Formula is a full spectrum, multi-nutrient complex, providing premium vitamins, minerals, and food-based nutriment to support general health and well-being. By utilizing a Synergistic Suspension Isolation process – SSI Technology – ingredients are delivered in three distinct delivery forms. Collectively, these ingredients provide a premium, synergistic complex to support your body.*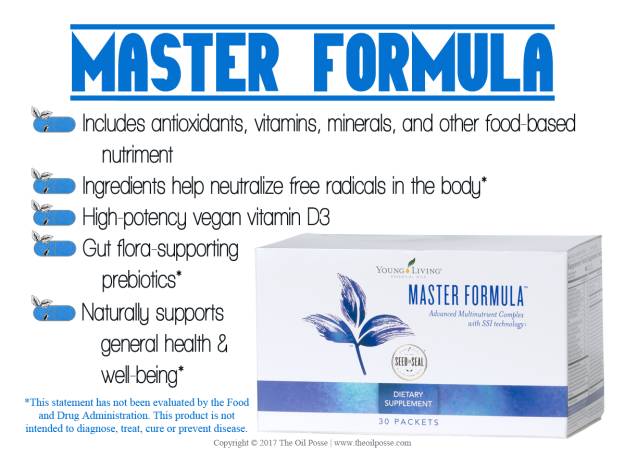 Primary Benefits
Naturally supports general health and well-being for the body
Gut flora supporting prebiotics
Ingredients help neutralize free radicals in the body
Includes antioxidants, vitamins, minerals, and other food-based nutriment
Who Should Use Master Formula?
Everyone 12 years and older
Individuals looking to support general health and well-being*
Individuals looking for a high-quality multivitamin
Individuals looking for a full spectrum multi-nutrient complex*
This supplement is chock full of wonderful components to support our health and wellness!
* These statements have not been evaluated by the Food and Drug Administration. Young Living products are not intended to diagnose, treat, cure, or prevent any disease.
Our Mission: Love Others Well & Empower Them to Do the Same