Feb 3, 2020 05:27 PM Central
Andrea & Brian Johanson
Oh, my word! These Valentine's Day Bundles and Promos really are AMAZING!!!!!!
Hello, Goldenrod!!!!! And Sensation!!! Ahhh! And Rose, too!!!
THESE ARE LIMITED TIME
(FEBRUARY 1st - 7th)
WHILE SUPPLIES LAST!!!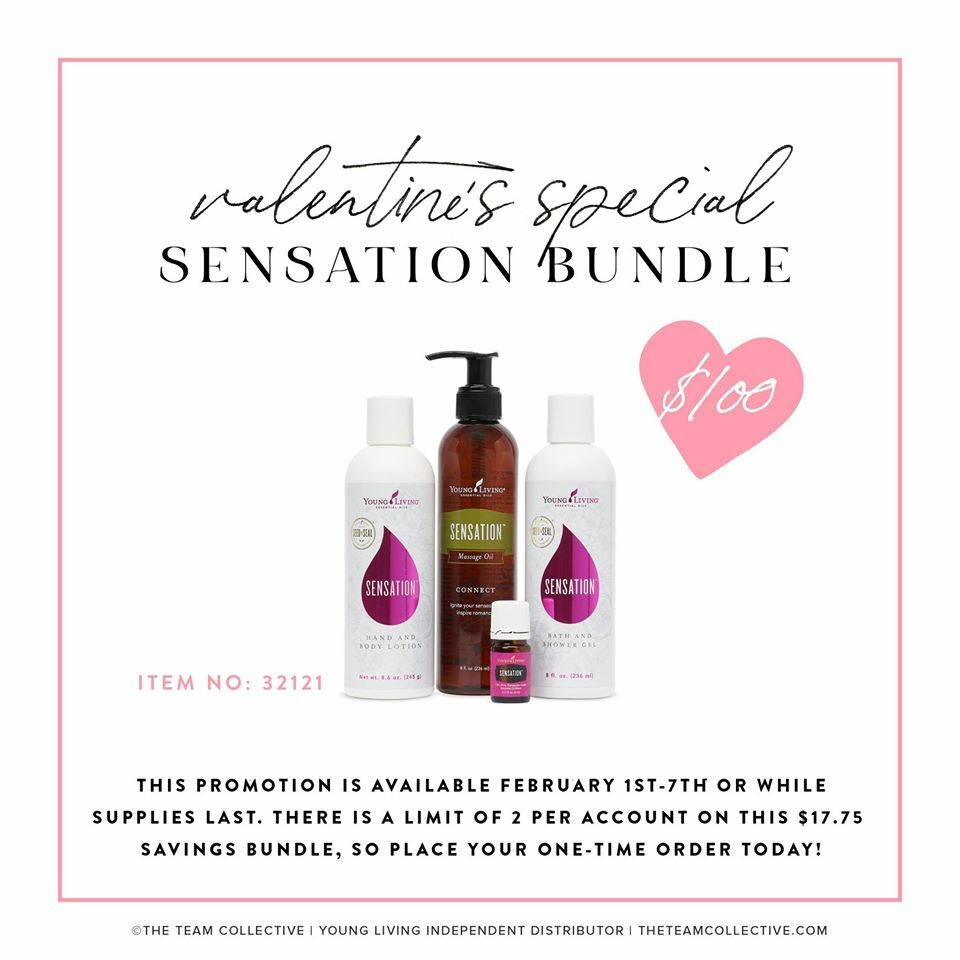 •
SENSATION ESSENTIAL OIL
+ Add a few drops to your carrier oil and use it during a relaxing massage
+ Try making your own roller! Recipe: + 12 drops of Sensation + 8 drops of Cypress + 8 drops of Orange + 5 drops of Peppermint + Carrier oil - roll on it on the inside of the thighs and ankles!
+ Add a few drops to your favorite moisturizer.
+ Try it on your dryer balls!
+ Diffuse this tantalizing combination of Ylang Ylang, Coriander, Jasmine, and other essential oils to spark feelings of love and affection.
Unwind with your honey by sharing a "massage". Orrrrr...use it as lubricant.

• SENSATION BATH & SHOWER GEL
You'll love this luxurious lather boosted by the enticing fragrance of Sensation!!
• SENSATION HAND & BODY LOTION
Pamper yourself like the queen you are. This is one of my most favorite body lotions! It smells heavenly!
Price: $100
Item No.: 32121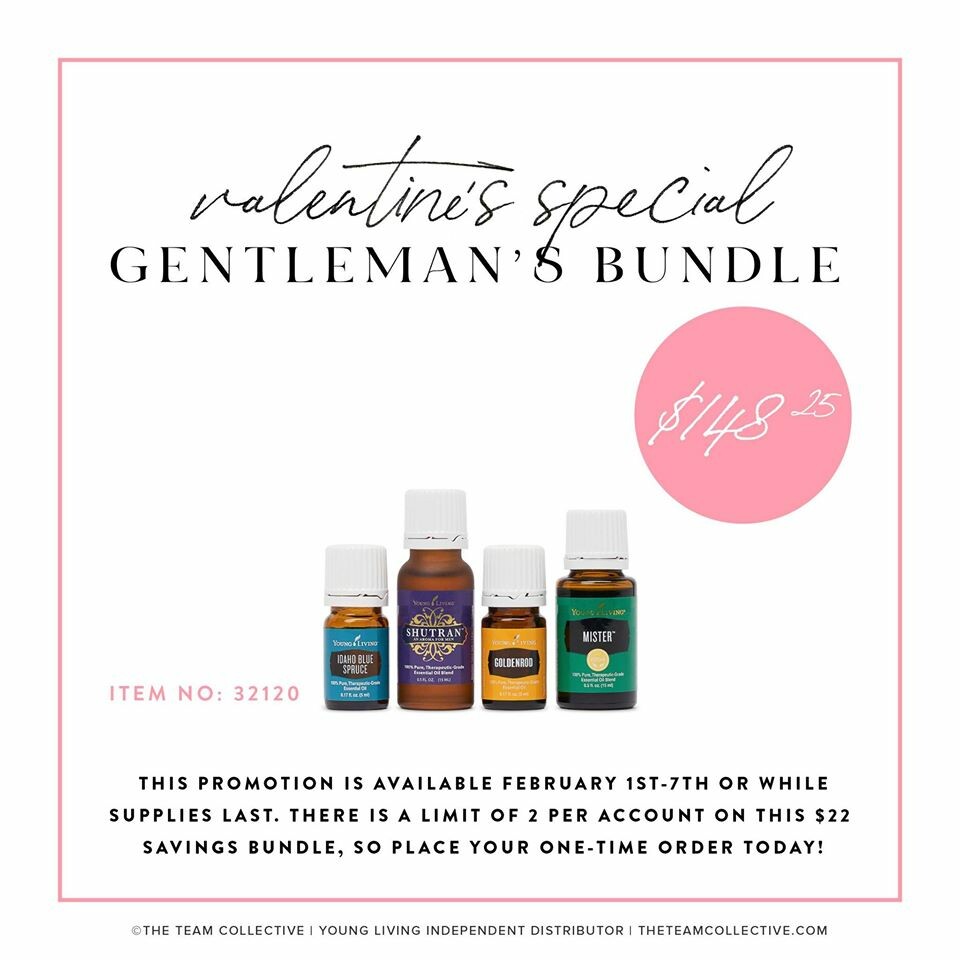 GENTLEMAN'S BUNDLE
featuring Goldenrod, Mister, Idaho Blue Spruce, and Shutran!!!
• GOLDENROD
It helps improve circulation. You can use this internally or topically (inner thighs). This is only harvested once a year in fall so get it while ya can, it's ONLY available in this collection! Let's just say it is used to keep his golden rod nice and perky! It improves circulation and aids the urinary tract. A little goes a long way. 1 drop + carrier oil right on your man. And you will both enjoy. And BONUS: Ladies, want to kick your libido into overdrive?! Apply a drop of Goldenrod to your big toe. Hello sexy lady!
• MISTER
Tell your guy to diffuse this uplifting blend as he gets ready for date night. Mister is great for a cologne. It has Sage, Fennel, Lavender, Myrtle, Yarrow, and Peppermint oils in it. The perfect blend of sweet and spicy
• IDAHO BLUE SPRUCE
Men. Here's how to rev your engine with oils
😍
Take Idaho Blue Spruce internally 5-8 drops a day to help support healthy testosterone. According to Dan Purser, MD, this has been shown to increase testosterone levels up to 30% in two weeks.
Also, take 4 drops before go-time.
Here's a blend called "Mr. Libido's Perky Pellet" :
Mix these in 10 drops of Carrier Oil in a capsule and swallow about 10-30 minutes before go time:
- 5 drops Idaho Blue Spruce
- 3 drops Goldenrod
- 3 drops Nutmeg
HAVE FUN!
+ This oil can also help to promote hormone balance in women. Gary Young said that by using this oil he will not take responsibility for an increase in the family.
• SHUTRAN
Apply a few drops of this empowering blend as a personal fragrance that boosts confidence, and helps balance the hormones. It's a manly, earthy, sexyyyy scent.
Price: $148.25
Item No.: 32120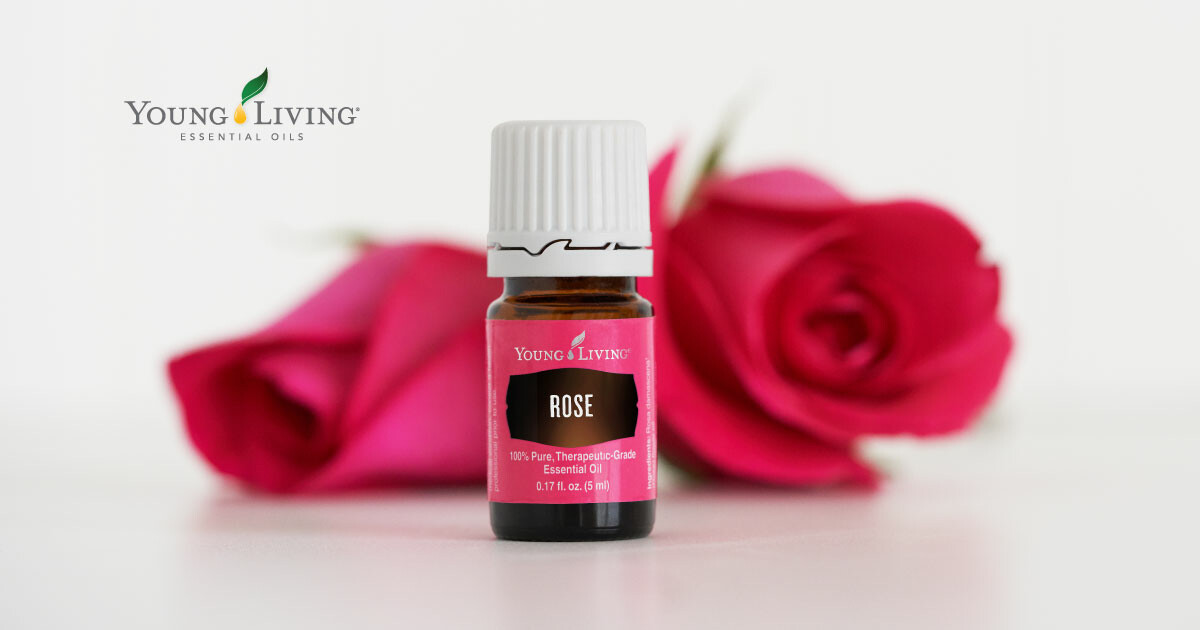 Why is Rose EO so amazing?
Rose has a beautiful, strong floral and sweet fragrance that is intoxicating and highly romantic. It helps bring balance and harmony with stimulating and uplifting properties that create a sense of well-being and self-confidence. It's one of the highest frequency oil on the planet!
Used for skin care for thousands of years, it is perfect for dry or aging skin. It's incredibly relaxing and grounding, and my favorite use is with bath salts in a bath when you need that relaxation time.
Fun facts: It takes about 5,000 lbs of rose petals to distill 1 lb of essential oil. (about 2 cups) That's an entire warehouse full. At our rose distillery in Turkey there's a warehouse FILLED with rows and rows of screens used to put the petals on until they are distilled. They have women pick the petals because they can do it so delicately. They pick the petals at dawn, so that there is a little dew on them, keeping them fresh until they are distilled!
Here are our favorite ways to use it!
Super high frequency oil. It attracts other high frequencies. Wear it. You'll see!
The most dreamy perfume:

10 drops orange
5 drops northern lights black spruce
2 drops rose
2 drops vetiver
Top with carrier oil in a 10ml roller bottle
Just before going to bed, try putting a dab of rose oil on the center of your forehead, over your heart, your brain stem, and under your nose. This gives you the most restful sleep imaginable! When you wake up the next morning, you'll feel like you've been on vacation for weeks. You'll notice it when you don't put it on!
When you're out of sorts, just inhale rose oil. If you play your cards right, the bottle should last a whole year. Yep, you're worth it!
Beauty serum:
1/2 oz sunflower seed oil
3 drops frankincense
2 drops myrrh
1 drop rose
It can be EXTREMELY hard to get rose out of the bottle (it gels up) so..... the best solution I have found is to put the bottle in my bra. Body heat warms it up and the oils becomes perfect liquid and I am LITERALLY on cloud 9 all dang day. The frequency of it is so powerful!
We use it in a roll-on blend (with Frankincense and Lavender) on our newborn to support her skin and immune system.
A drop on the crown of your head raises your frequency UP.
1 cup Epsom salt and a drop of rose in your bath
Young Living says that "Rose (Rosa damascena) has a beautiful, strong floral and sweet fragrance that is intoxicating and highly romantic. It helps bring balance and harmony with stimulating and uplifting properties that create a sense of well-being and self-confidence."
Rose has been used throughout history in the ancient art of aromatherapy for the well being of the body and mood-elevating support. Interestingly, because rose petals are not very high in oil content, it takes several thousand pounds of rose petals to produce just one ounce of this valuable oil, depending on the variety of plant used. Due to these factors, rose oil tends to cost much more than most oils. However, its price does not prevent it from being one of the most popular essential oils. Don't be afraid to use this oil, saving it for a rainy day. You're worth every drop in that bottle!
Love in a bottle. You cannot have a bad day when wearing this oil. Makes my heart sing.
Boosts self esteem, confidence, and mental strength when feeling sad.
Rose +Abundance = Smell like a million bucks!
Terrific skin-supporting properties (hence it's inclusion in Rose Ointment).
Perfect oil to use when worrying about the past. It opens the heart and the mind.
Price: $162.35
Item No.: 3623D
++ These promotions run from February 1 at 12 midnight, MT, to February 7 at 10 p.m., MT, or while supplies last.
++ Limit of two bundles per account
++ One-time order only. No limit on Rose essential oil.
++ Available for U.S./NFR/APO, except where restrictions prevent product from entering the country.** (Men's bundle can't be shipped to APO addresses)
*Many t

hanks to Annie Hauser for sharing her write up of these specials!
Our Mission: Love Others Well & Empower Them to Do the Same