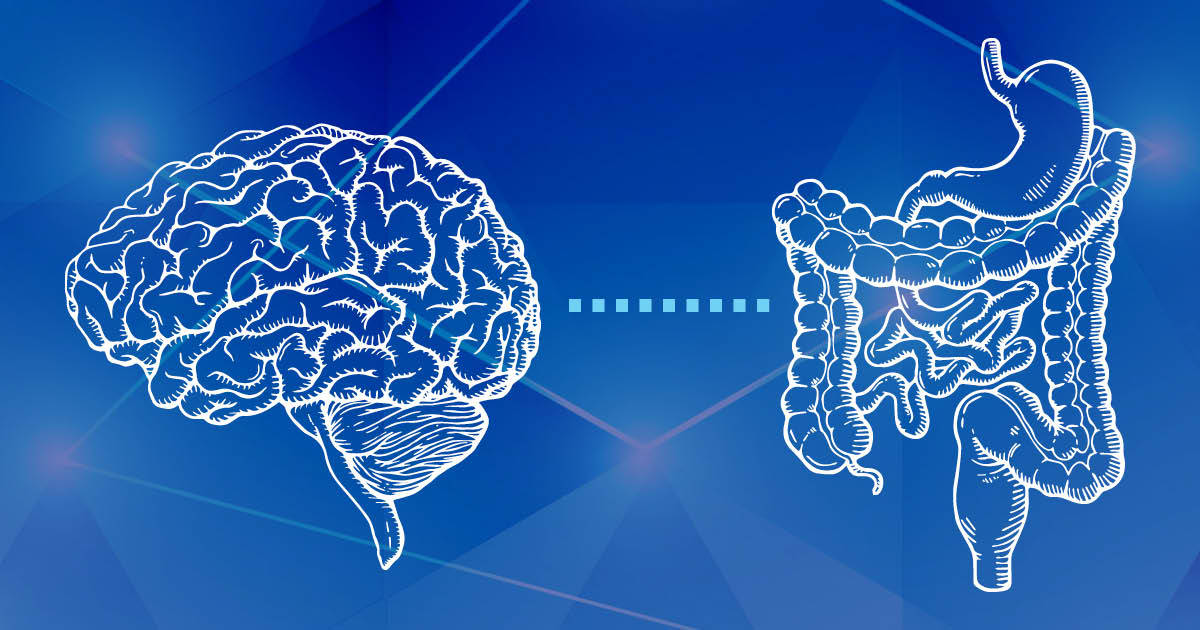 What do kids (or adults) need to make the most of each day? A good diet, restful sleep, exercise and a healthy immune system is a great start. These are the topics that we're going to start digging into, beginning with diet.
You may have heard me say that the tissue that makes up your brain is the same tissue that makes up your gut. More and more research are finding strong connections between gut and brain function, as well as your gut and your emotions.
A healthy gut is key to a healthy brain, so how do we support healthy guts, especially for our kiddos?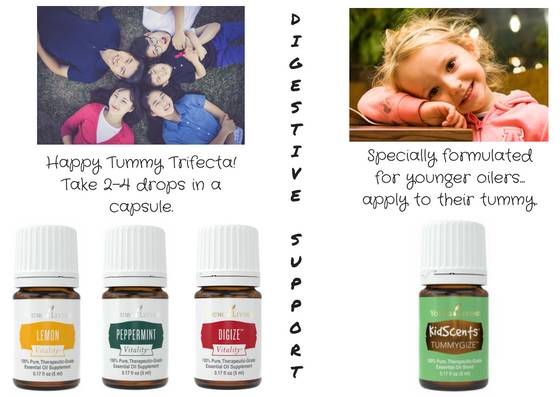 The favorite oily digestive system support combo for the older kids and adults in our house is DiGize, Lemon, & Peppermint Vitality oils. We take 4 drops of each in a capsule that's topped off with a carrier oil. If you're just starting out with your oils or if your kiddo is old enough to take a capsule, please begin with 1-2 drops of each. Older kids and adults can instead apply DiGize or Peppermint topically to their abdomens or our younger oilers can apply KidScents TummyGize, which has been specially formulated for them.
We also want to get the most out of the nutrients our foods contain, which is where enzymes come into play. If you haven't already, you can learn about the important enzyme supporting properties of
Essentialzymes & Essentialzyme-4
on our blog
. Those are perfect for older kids and adults. Younger kids have their very own
KidScents MightyZyme Chewable Tablets
and they love them! Check out the graphic below to learn how this supplement helps support our kiddos' healthy digestion, enabling them to derive the greatest amount of nutrition from the foods they eat!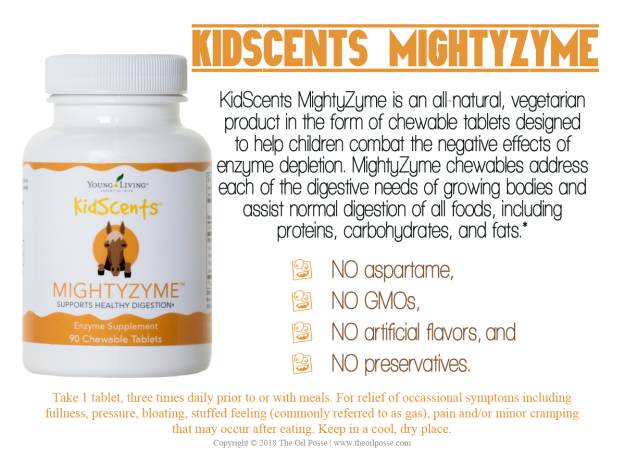 This year, YL released KidScents MightyPro, which is a "pixy stick" tasting, synergistic prebiotic and probiotic formulated just for kids. (All the kids are raving about it and asking how many they can have in a day!) It supports gastrointestinal and immune health (2-in-1 bonus!) and maintains gut health in kids, which means fewer missed days of school. YEA!!!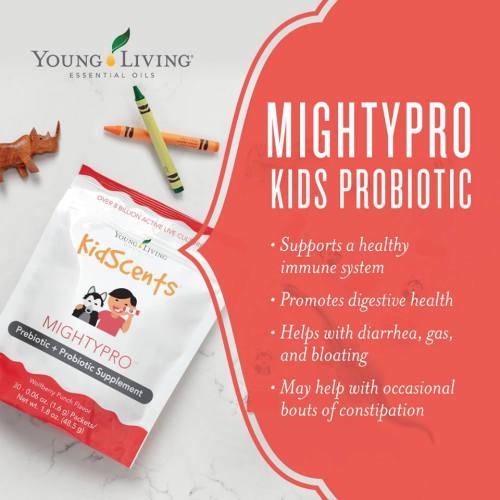 Adults (including college students), would take Life 9 (check out our
blog post
for more information on this awesome supplement).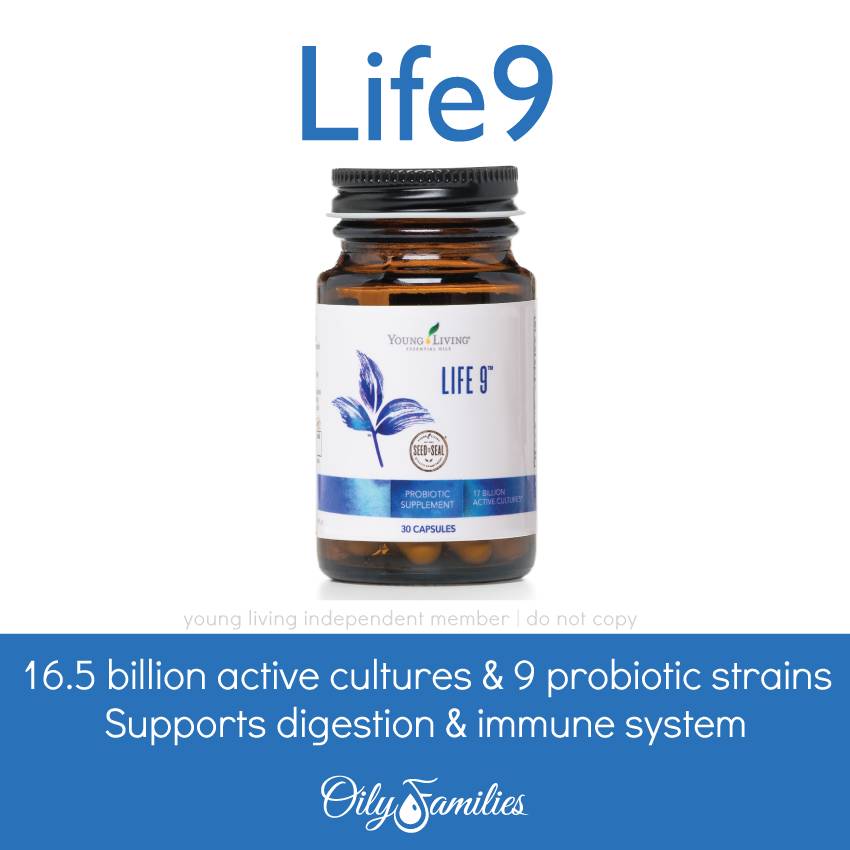 Our bodies are fueled by the foods we eat, so eating as many "whole" foods as possible, along with limiting processed foods and sugar, is important. But…that can be harder to do when you're packing lunches and are constantly on the go with sports and other after school activities, not to mention just trying to get them out of the house with their most important meal filling their bellies. YL has us covered! Did you know that YL has some fantastic food products???
Kids can start their day with Einkorn Flakes Cereal ,Einkorn Granola served with yogurt or berries, or if you're really ambitious, you can make Einkorn Pancakes & Waffles! (Freeze some ahead and reheat them to make it easier during those early mornings when no one seems to be functioning...)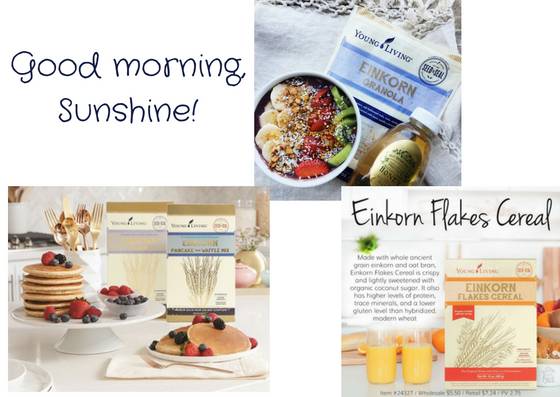 Not in the mood for any of those? Change it up with your favorite smoothie and add in Pure Protein Complete in either Chocolate or Vanilla Chai flavor. SOOO good and a total favorite in our house! Oh! And send them off with a Ningxia Packet to go or tuck it into their lunch box, especially if they're needing additional immune system support.
Need a healthy snack to tuck into their lunch bag or to grab on the go? Chocolate Covered Wolfberry Crisp Bars are absolutely AMAZING! They taste REALLY good!!! (And they're a healthier alternative!)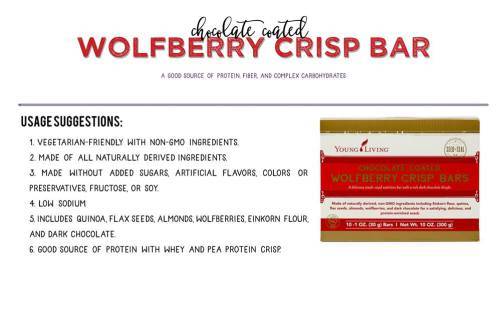 Here's one last idea that you can make ahead, freeze and grab as a yummy snack during or after school. This is SO delicious that we promise you're going to have to double the recipe!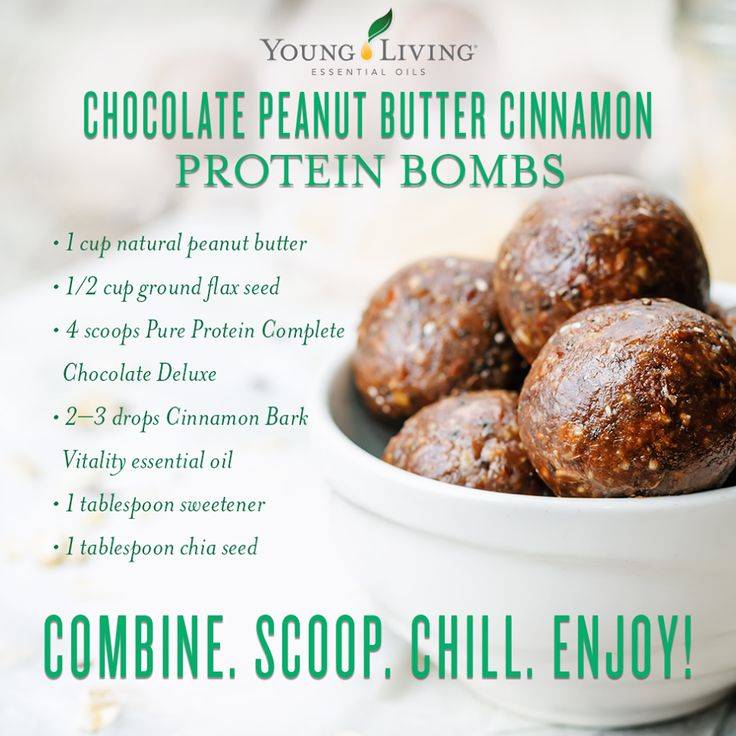 Here's to a nutritious, new school year!
Our Mission: Love Others Well & Empower Them to Do the Same