Mar 16, 2020 11:15 AM Central
Andrea & Brian Johanson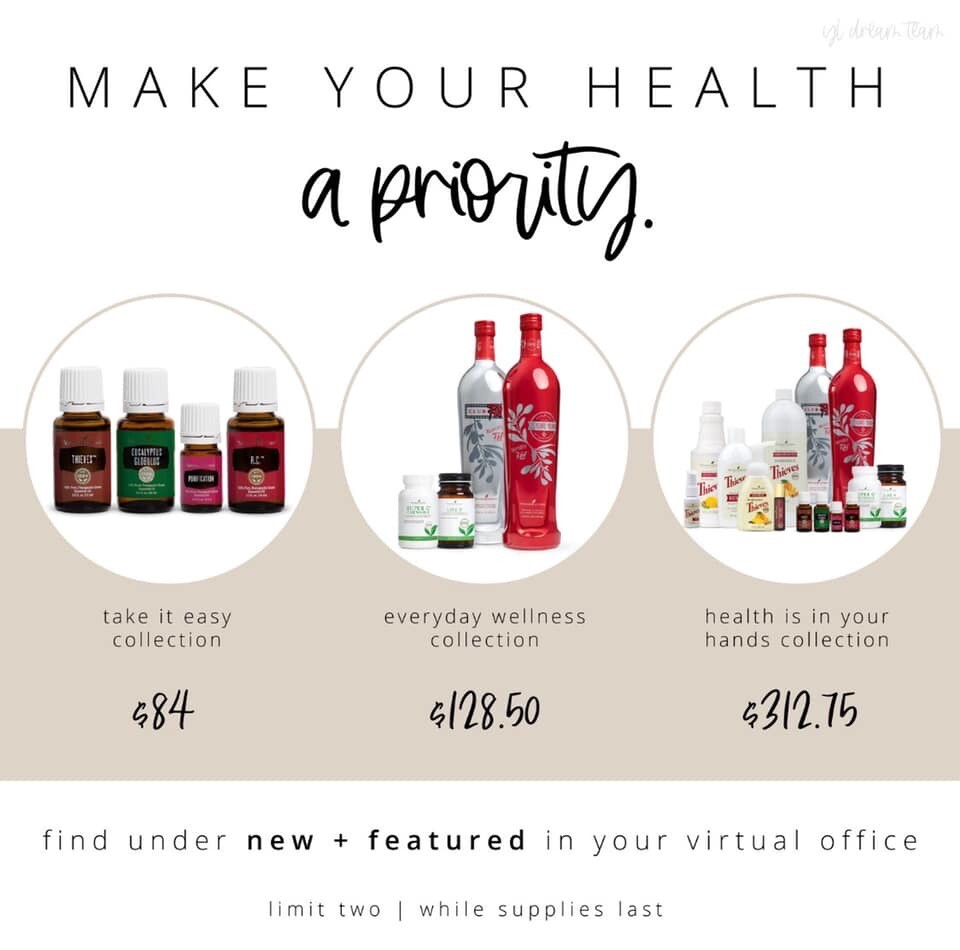 I woke up to this great news and wanted to be sure you had it in time to act on it! (Many thanks to Katie Harris for her write up and graphic!)
Please let me know if you need help or have questions!
At a time when we need them most - Young Living has not only maintained their stock of most of the products we need -- they are hard at work finding solutions to replenish the others quickly!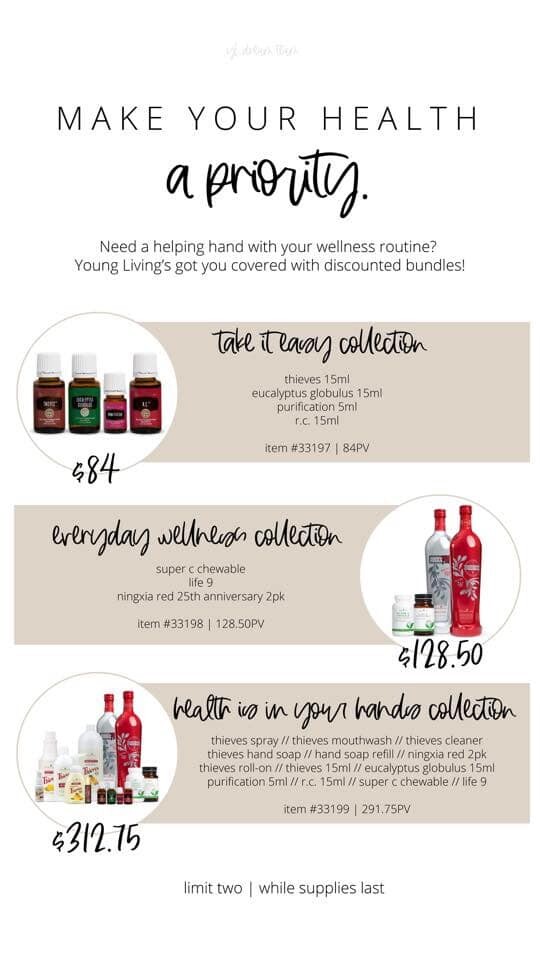 What's truly incredible is that now they are offering us three incredible bundles at a DISCOUNT for a limited time!
Now more than ever it's important to keep your homes and families happy and healthy. Encourage those you love to wash their hands, take care of themselves, and keep surfaces clean. Need a helping hand with your wellness routine? YL has got you covered!
Let's go through each bundle!
(Limit TWO per account / One-Time, "Shop" Order Only - Not Available via Essential Rewards)
***If you aren't already a member, you can
get started
with a basic membership and add any of these to your order and you'll get a free Lavender lotion, too!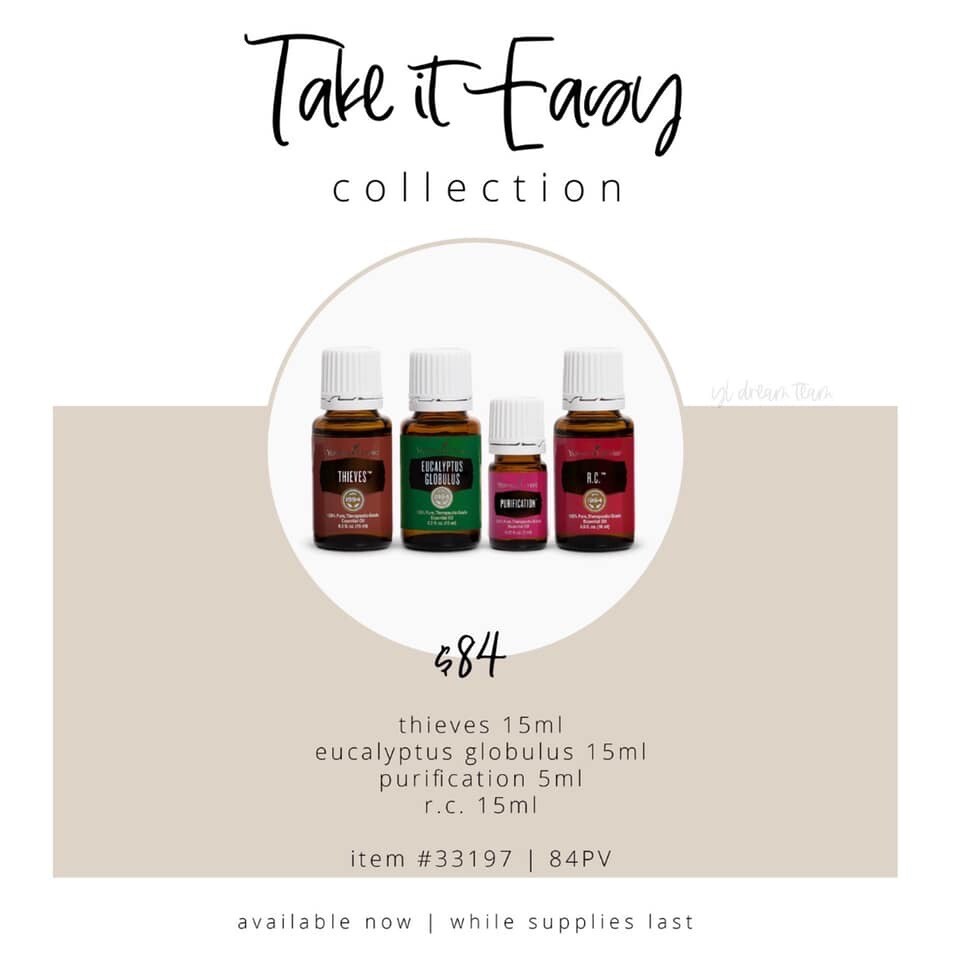 ✨
TAKE IT EASY COLLECTION
✨
Item No: 33197
$84 / 84 PV
Running low on your favorites? Breathe easy! We have been keeping all the diffusers on full blast with some of these amazing oils and I am SO excited to restock these!
🌱
Eucalyptus Globulus 15 ML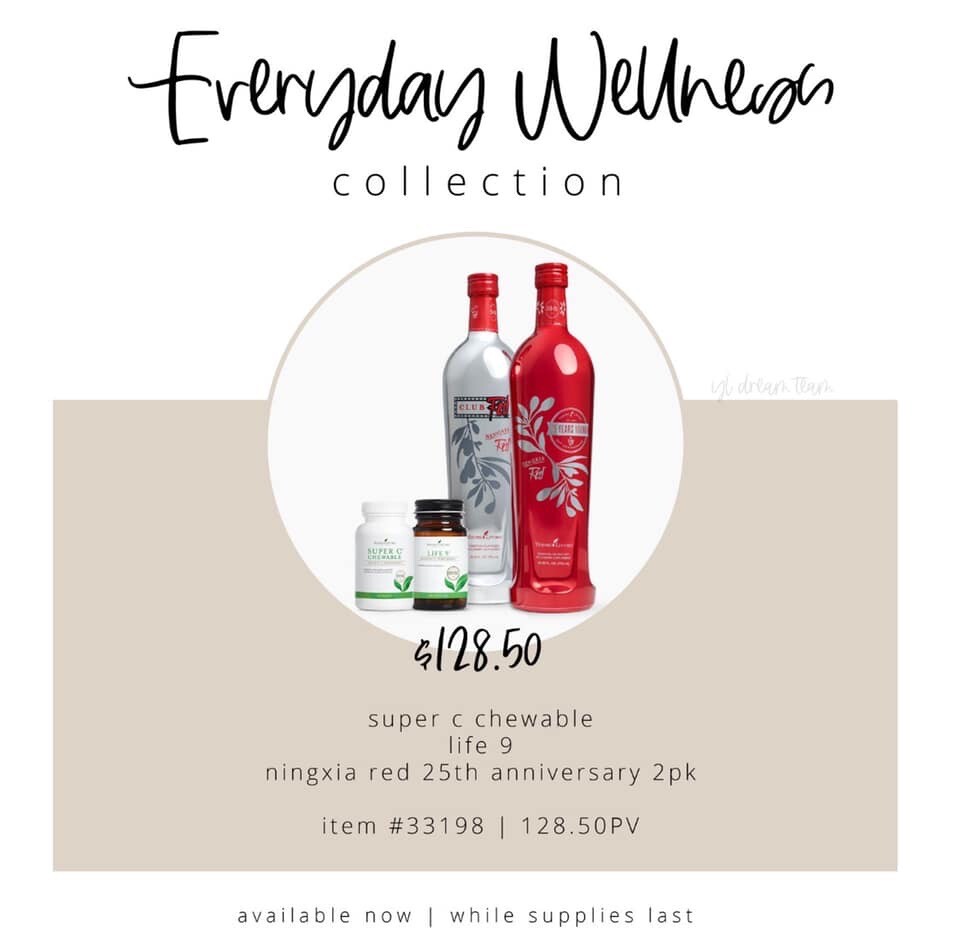 ✨
EVERYDAY WELLNESS COLLECTION
✨
Item No: 33198
$128.5 / 128.5 PV
Let's talk about everyday wellness - the antioxidant superfood infusion that is Ningxia Red, plus an incredibly unique Vitamin C supplement and a gut-loving probiotic that will keep all systems happy… YES PLEASE! Not to mention these are the 25th anniversary set of Ningxia Red… such gorgeous collector's bottles!
🍋
NingXia Red 2-pack of bottles - 25th Anniversary Edition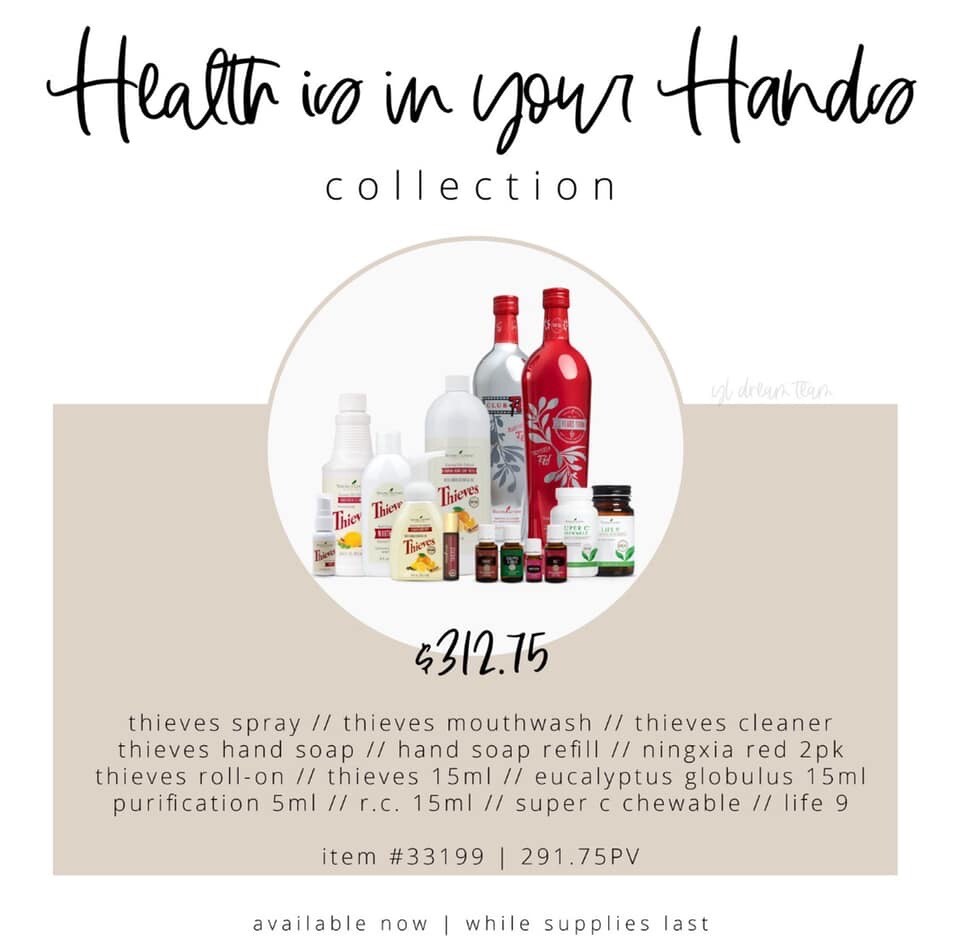 ✨
HEALTH IS IN YOUR HANDS COLLECTION
✨
Item No: 33199
$312.75 / 291.75 PV
Now for the big one! Get all of the above, plus a full restock of your Thieves Products: a hand soap and refill, the roll-on, a bottle of Thieves household cleaner and a mini on-the-go spray (70% alcohol), plus a bonus Thieves mouthwash!! Unreal!! Don't forget to add in something around 10 PV to hit those 300 PV promos again for a 15 ML of Gentle Baby (and JuvaFlex and a cute oils bag too!!)
💧
Thieves Foaming Hand Soap, 8 oz. single
💧
Thieves Foaming Hand Soap, 32 oz. refill
💧
Thieves Household Cleaner, 14.4 oz.
💧
Eucalyptus Globulus 15 ML
💧
NingXia Red 2-pack - 25th Anniversary Edition Bottles
💧
Bonus item: Thieves Fresh Essence Plus Mouthwash
Our Mission: Love Others Well & Empower Them to Do the Same