Jun 1, 2018 02:25 PM Central
Andrea & Brian Johanson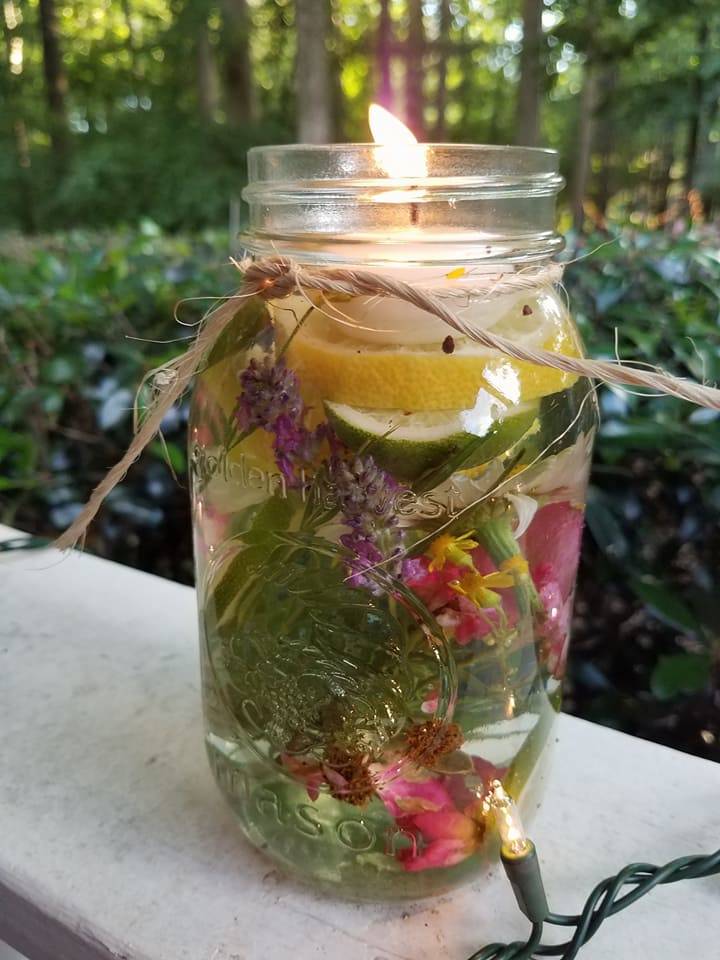 This is one of the prettiest DIY project I've ever done with essential oils. (The picture is one that I made!) I got the idea two years ago from Southern Living via my friend, Rachael Male, and couldn't have been more pleased with how it turned out. It brings simple elegance to any outdoor party and provides a natural way to keep the creepy crawlies at bay! We set them out at two of our kids' graduation parties. It added such a nice touch!
They're super simple to make and are really inexpensive, especially if you've been collecting mason jars as I have been for the last several years.
Here are the directions:
Place a variety of fresh herbs and flowers in a mason jar (I used a few different sizes).
Add water until jar is half full.
Add 2-4 thin slices of lemons and limes.
Add 10 drops of YL's Citronella essential oil. You can use Purification instead or mix the two equally. If you're using larger mason jars, considering using 15-20 drops of oil.
Add more water until jar is full.
Add a floating candle.
Tie twine or ribbon around the jar.
Place candles on tables or deck railings at your next party and enjoy!
What parties do you have this summer that you'd like to use this idea?
Our Mission: Love Others Well & Empower Them to Do the Same