Jul 1, 2021 12:04 PM Central
Andrea & Brian Johanson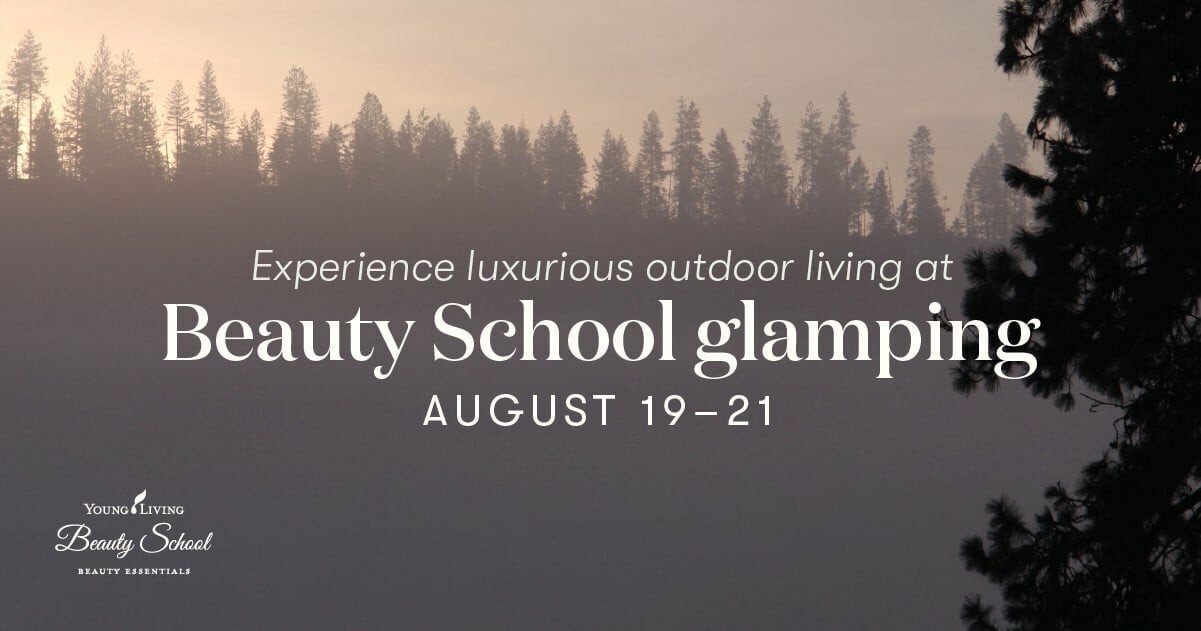 Enjoy the splendor of nature in style at glamping Beauty School. From August 19–21, surround yourself with the stunning scenery of Young Living's Highland Flats Tree Farm and Distillery in Naples, Idaho. Become enveloped in the fresh, crisp aroma of blue spruce, balsam fir, and pine trees as you bask in Mother Earth's natural beauty and in turn discover your own.

Experience firsthand Young Living's Seed to Seal quality commitment while visiting our state-of-the-art distillery in Naples, Idaho. You'll even get a taste of true country living when you help with various activities on the farm. But don't worry about a little dirt—we'll balance it out with plenty of pampering!

Wrap things up on Saturday with a day trip to Young Living's St. Maries Lavender Farm and Distillery. More than 25 years ago, Young Living Founder D. Gary Young brought lavender seeds from Provence, France, and planted them on the 200 acres of land that now make up this beautiful farm.
Please note that this optional event may change based on interest at time of registration.

We'd love to tell you everything you'll experience at the farm, but it wouldn't be Beauty School without a few fun surprises!

Registration opens at 10 a.m., MT, on July 1. Click the button below for more details and hotel information.

Beauty School glamping will sell out quickly; tell your teams to secure their spots soon!

Event date: August 19–21*

Location: Highland Flats Tree Farm, Idaho Highland Flats Tree Farm and Distillery
5062 McArthur Lake Road, Naples, ID

*Saturday, August 21, is an optional day. See registration page for details.
Our Mission: Love Others Well & Empower Them to Do the Same