Aug 1, 2021 06:13 PM Central
Andrea & Brian Johanson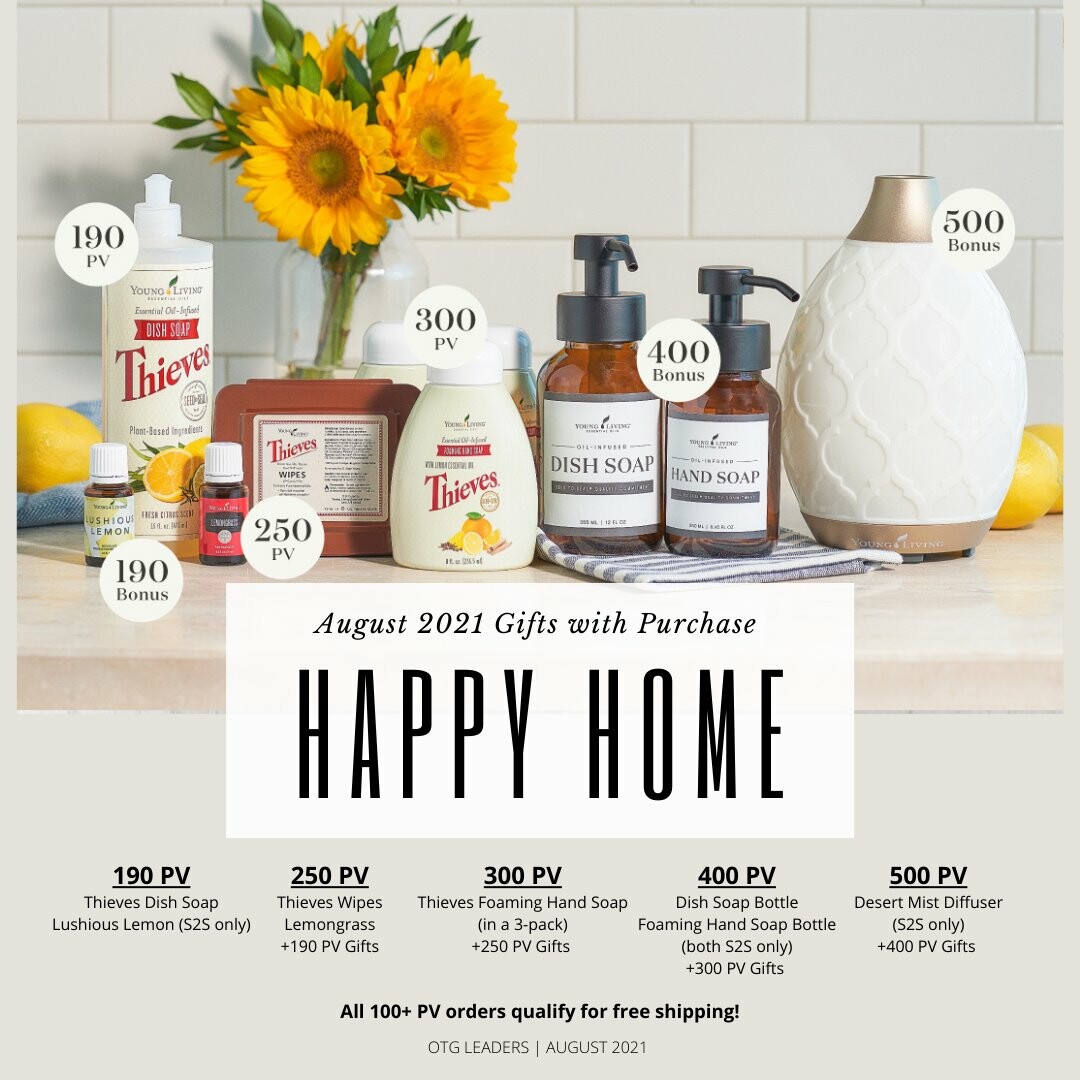 I'm seriously astounded at the gifts with purchase YL is offering this month! WOW is all I have to say! A Desert Mist diffuser? Lushious Lemon EO? Alllll the Thieves products?! YES, PLEASE!
Keep in mind as you read along whenever you see "Subscription" or "Subscribe to Save (S2S)," it's what used to be called "Essential Rewards" - which was the name of YL's monthly autoship & loyalty rewards program.
S2S is the easy way to order the products you love every 1, 2, or 3 months and now, there's no minimum order requirement! So, if you want a bottle of Lavender (or another product) arriving at your doorstep every month, log in, and instead of clicking "add to cart," click "add to subscription."
Here's some exciting news you want to know! Each time your S2S order is over 50PV, you'll receive 10% back in points that you can basically use as money to order whatever you want - even if your S2s is set up for every 2 or 3 months! After 3 months of consecutive 50+ PV orders, your point earning level goes up to 20% back. Then after 24 months of consecutive 50+ PV orders, you get a whopping 25% points back on each S2S order you place!
Ready to get started with your savings? Click below!


---
This guide from Young Living is FULL of fantastic recipes, this or that, and lots of great learning!
---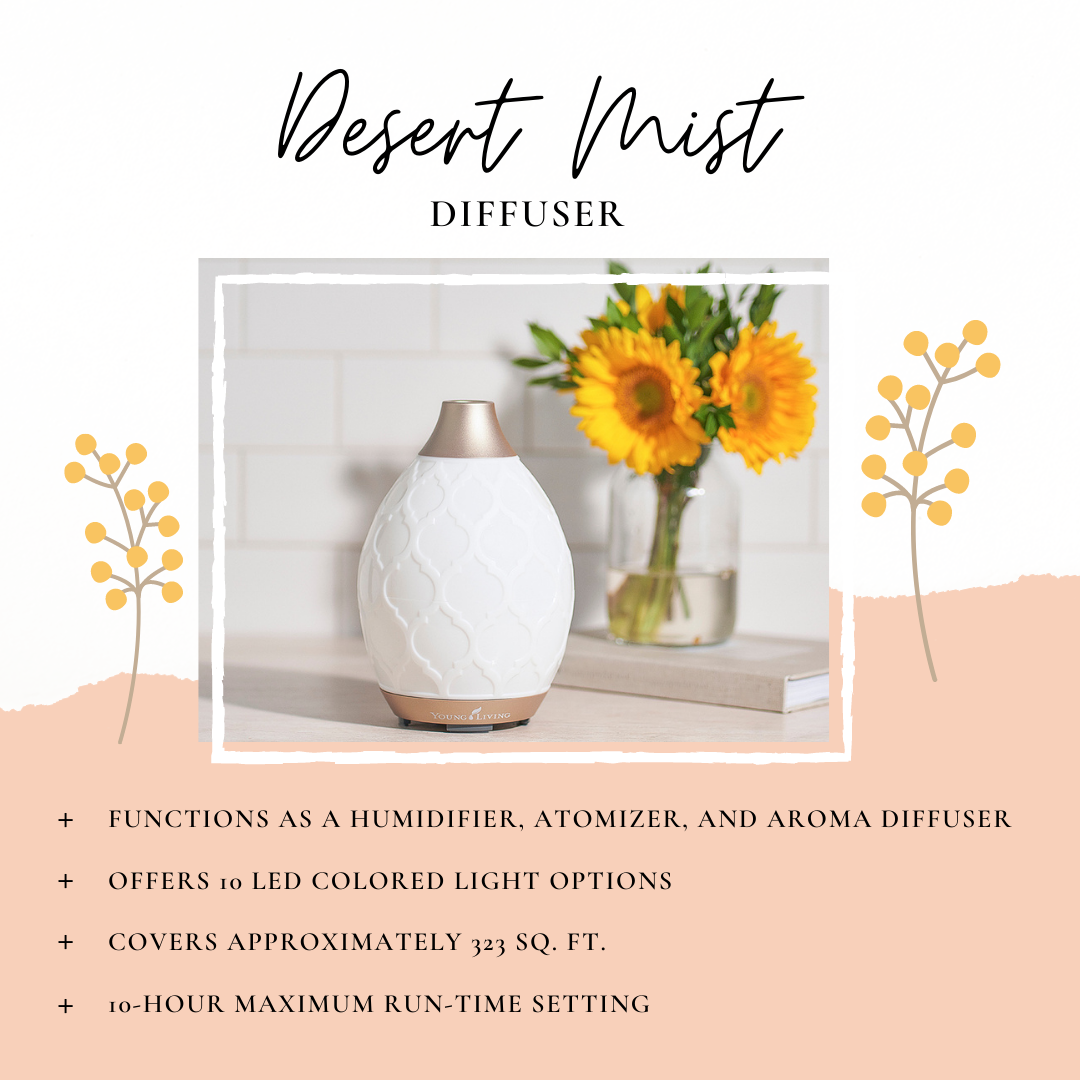 Desert Mist (Bonus Subscribe to Save 500 PV tier)
If you don't have a Desert Mist, you're missing out. If you already DO have one, you know exactly where you would put another one in your home. It's easy to use . . . It's efficient . . . It's sleek . . . What an INCREDIBLE gift!
Infuse your life with amazing aromas. Whip out your Desert Mist Diffuser and become an expert essential oil blender in no time!
Looking for a little house makeover? Start with this diffuser—it's beautiful, elegant design that looks like a Moroccan trellis pattern is the best place to start!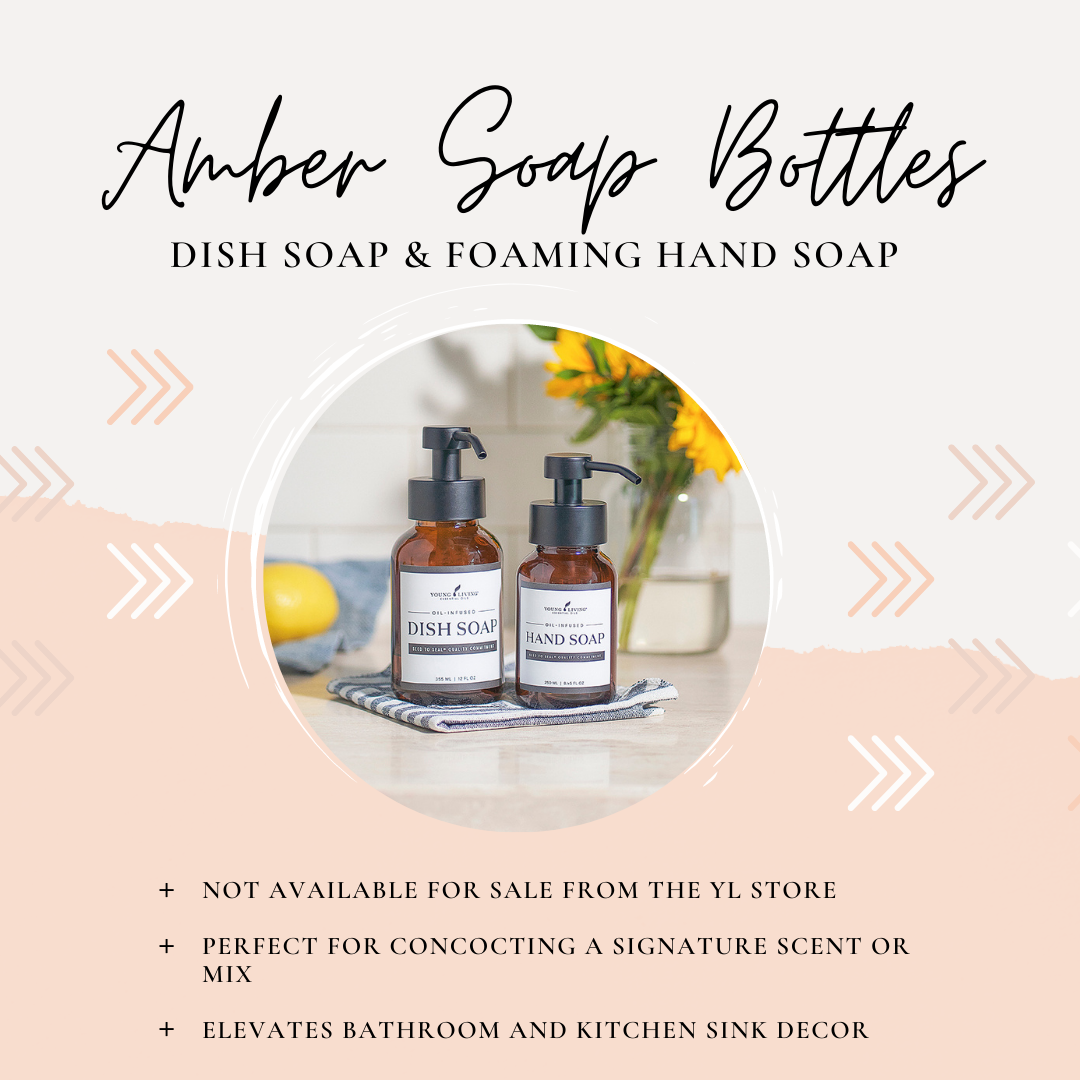 Amber Dish Soap Bottle (Bonus Subscribe to Save 400 PV tier)
Spoiler alert: Thieves Dish Soap is another one of the Gifts With Purchase, and this amber bottle is such a nice addition to these gifts! The pump is handy for using exactly how much you want!

Create your own concoction. Have a secret family recipe that rids dishes of stuck-on food in no time? Use this amber dish soap bottle as the perfect holder for your superstar solution.

Do it all with dish soap. In this gift with purchase, combine dish soap with Thieves Household Cleaner, vinegar, and water and scrub on walls to remove spots!

Amber Foaming Hand Soap Bottle (Bonus Subscribe to Save 400 PV tier)
Just like the other amber bottle, this bottle goes with another Gift With Purchase . . . the Thieves Foaming Hand Soap. Still the same foaming goodness, just in an amber bottle with an easy-to-read label.

Along with dish soap bottle, you'll have a consistent look in your home for some of these awesome products.

Young Living doesn't sell these amber bottles, so they really are exclusive gifts!

Class it up with glass. For a fancy feeling in your guest bathrooms, add your favorite foaming hand soap to this gift with purchase-exclusive amber foaming hand soap bottle (not available for sale).

Suds up with your signature scent. Do you love the smell of Lavender, Peppermint, or Lemon? Add your personal blend to any foaming hand soap and use it in this amber bottle.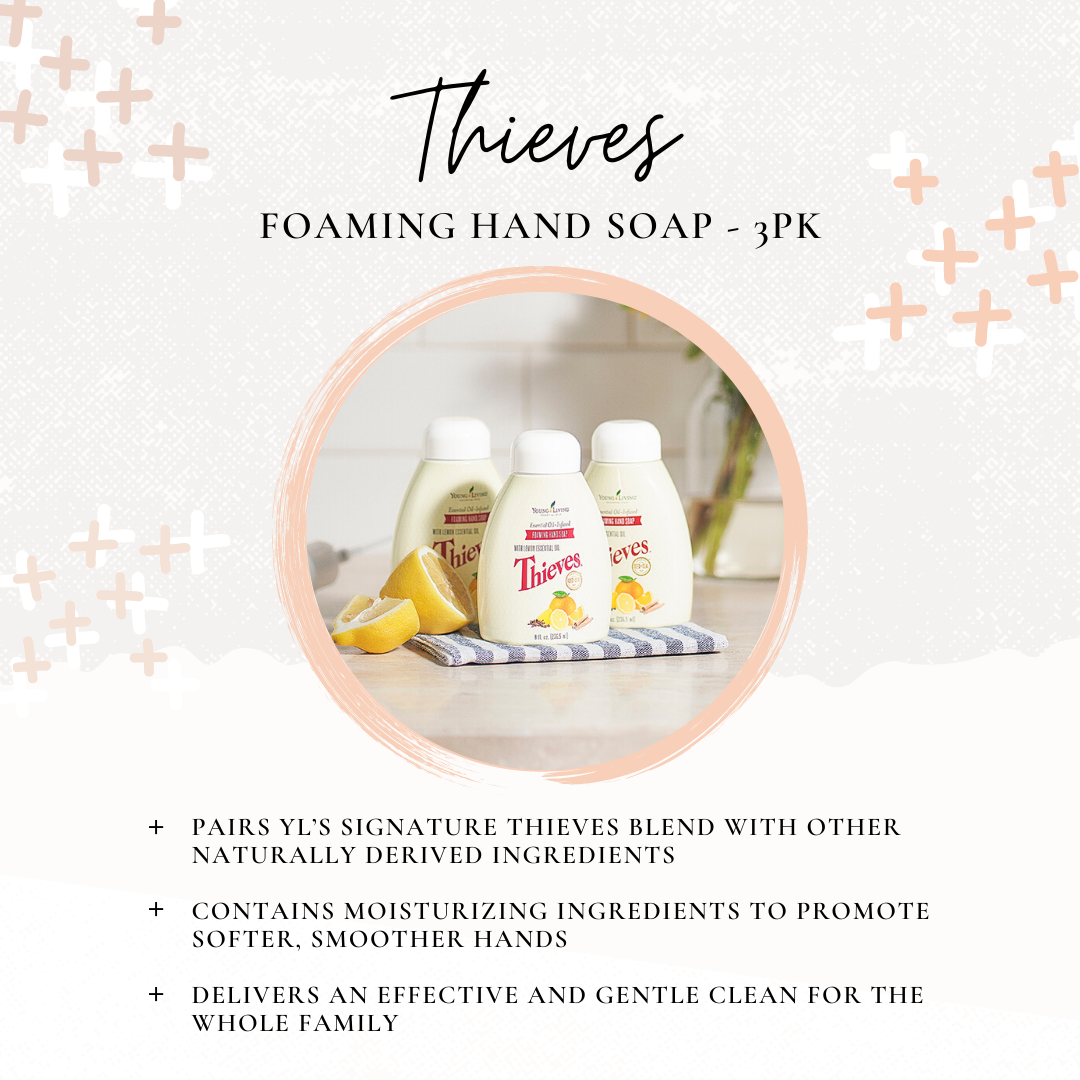 Thieves Foaming Hand Soap 3-Pack (300 PV tier)
Either pop the pump on the bottle and it's good to go, or pour the contents into the amber bottle from the 400 PV tier. Either way, everyone's hands will be clean and soft. This is especially nice as the kids head back to school! Set up your washing station and wash away all "ew" they might have picked up at school!
Double up on cleaning and self-care. Clean hands don't have to be dry hands. Show your hands some love with Thieves essential oil blend, tea plant extract, and aloe.

Skip unwanted chemicals. Clean with this Thieves, Lemon, and Orange-infused hand soap for a sudsy, skin-softening dream.
Triple your hand soap! Use the foaming hand soap bottle, fill it with 1/3 of the Thieves Hand Soap bottle, and top it off with distilled water. It's like having 9 bottles instead of 3!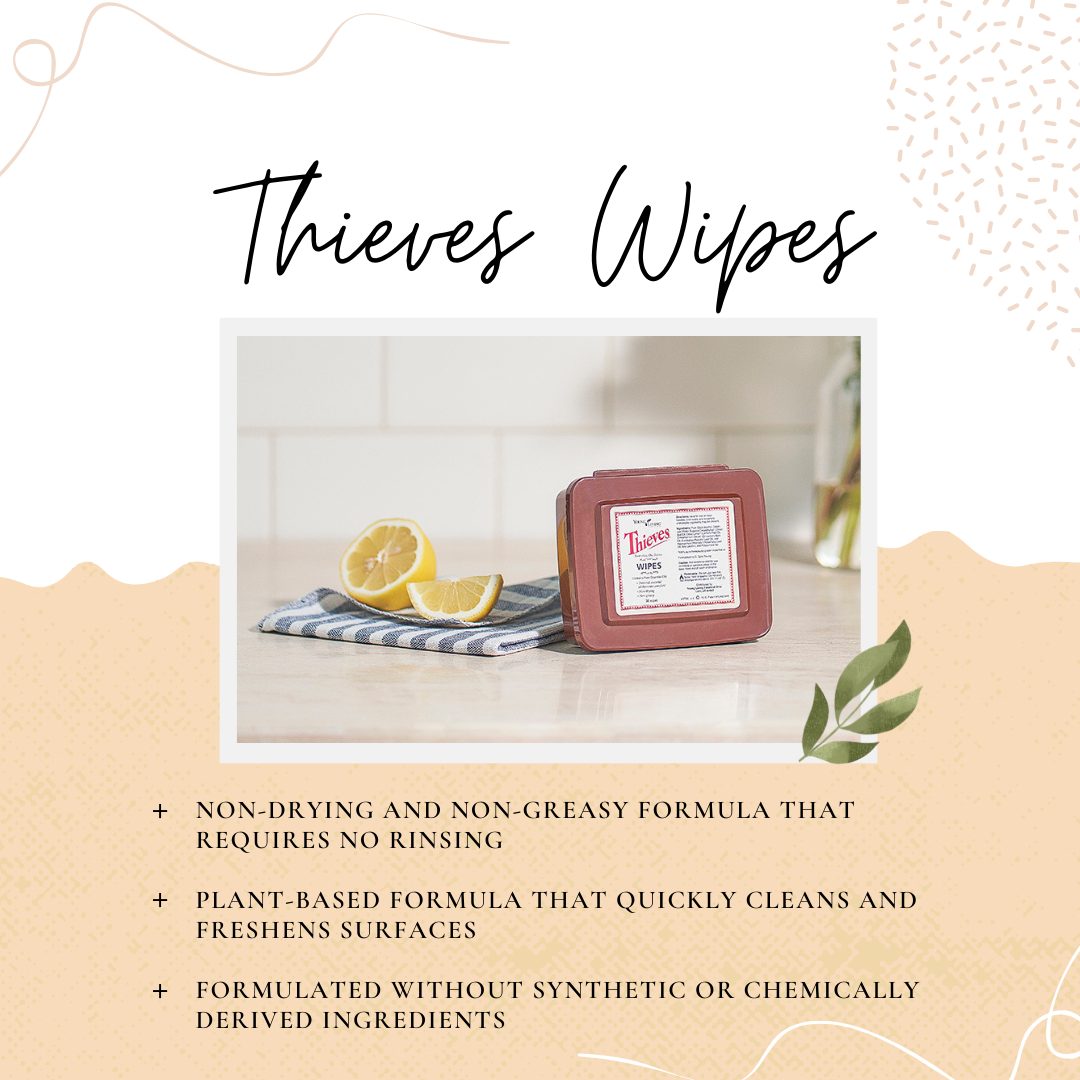 Thieves Wipes (250 PV tier)
The Thieves Foaming Hand Soap has your hands covered while the Thieves Wipes keep countertops, door handles, shopping cart handles (all the things) clean. They're perfect to keep in your purse, diaper bag, a handy drawer in the kitchen, or wherever they're needed! They're quick, plant-based cleaning wipes for all the sticky messes.
Get rid of gross grime. When your daily or occasional on-the-go, travel agenda looks like planes, trains, and automobiles, use these wipes to spruce up public spaces with one swipe.

Fight the sticky! Clean up messy fingers with these plant-based wipes or give your work desk a post-lunch pampering with a quick wipe down.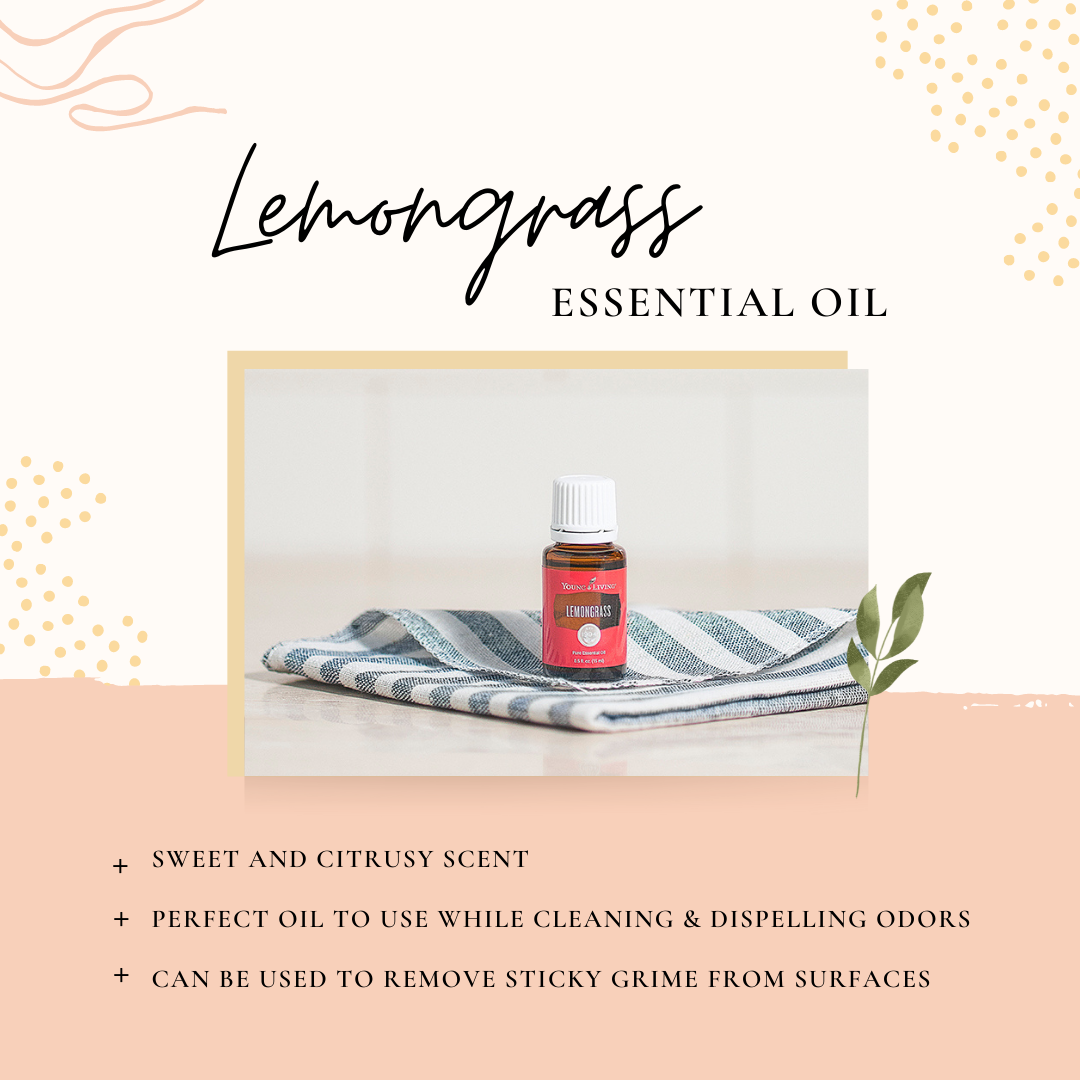 Lemongrass 15-ml (250 PV tier)
Laundry . . . Diffusing . . . Sprays . . . Lemongrass has a fresh scent that will brighten your home in so many ways. Among other uses, Lemongrass, with some citrus oils and a drop or two of Ylang Ylang, can be a pleasantly bright aroma to diffuse during the day.

Spritz for a total hit! Add Lemongrass to a spray bottle with water and spritz it over linens, towels, and clothes. You'll adore the sweet and citrusy scent over any store-bought air freshener!

Enjoy cleaning with this bright scent! Turn on some music, add 3−4 drops to a sink full of dishes, a load of laundry, or an all-purpose cleaner.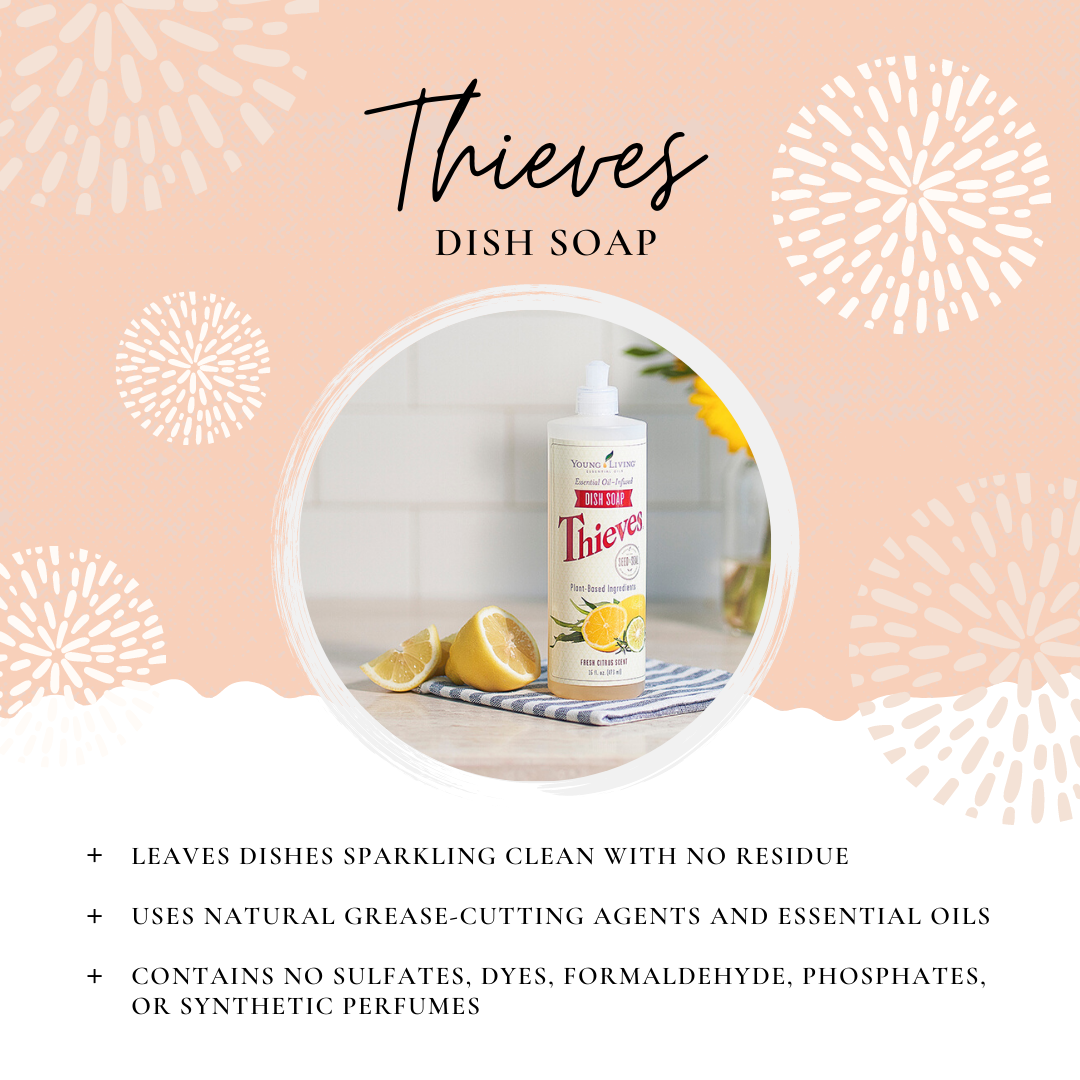 Thieves Dish Soap (190 PV tier)
I know, I spoiled this already, but I didn't mention that this is an exclusive 16 oz size that's not for sale elsewhere! This member favorite Thieves Dish Soap is ready to get your dishes clean and fill up that amber dish soap bottle! It's a plant-based, essential oil-infused dish soap that's safe for the whole family and doesn't leave behind a residue of harsh chemicals like traditional dish soaps.
When no way becomes hooray! Turn a hated chore into a pleasant experience with our plant-based Thieves Dish Soap—now in an exclusive gift with purchase 16-ounce size (not available for sale).

Scrub up stone surfaces. In a spray bottle, add 2 tablespoons of Thieves Dish Soap and a few drops of Lavender; fill the rest with water, and voila! Start using this fabulous floral cleanser!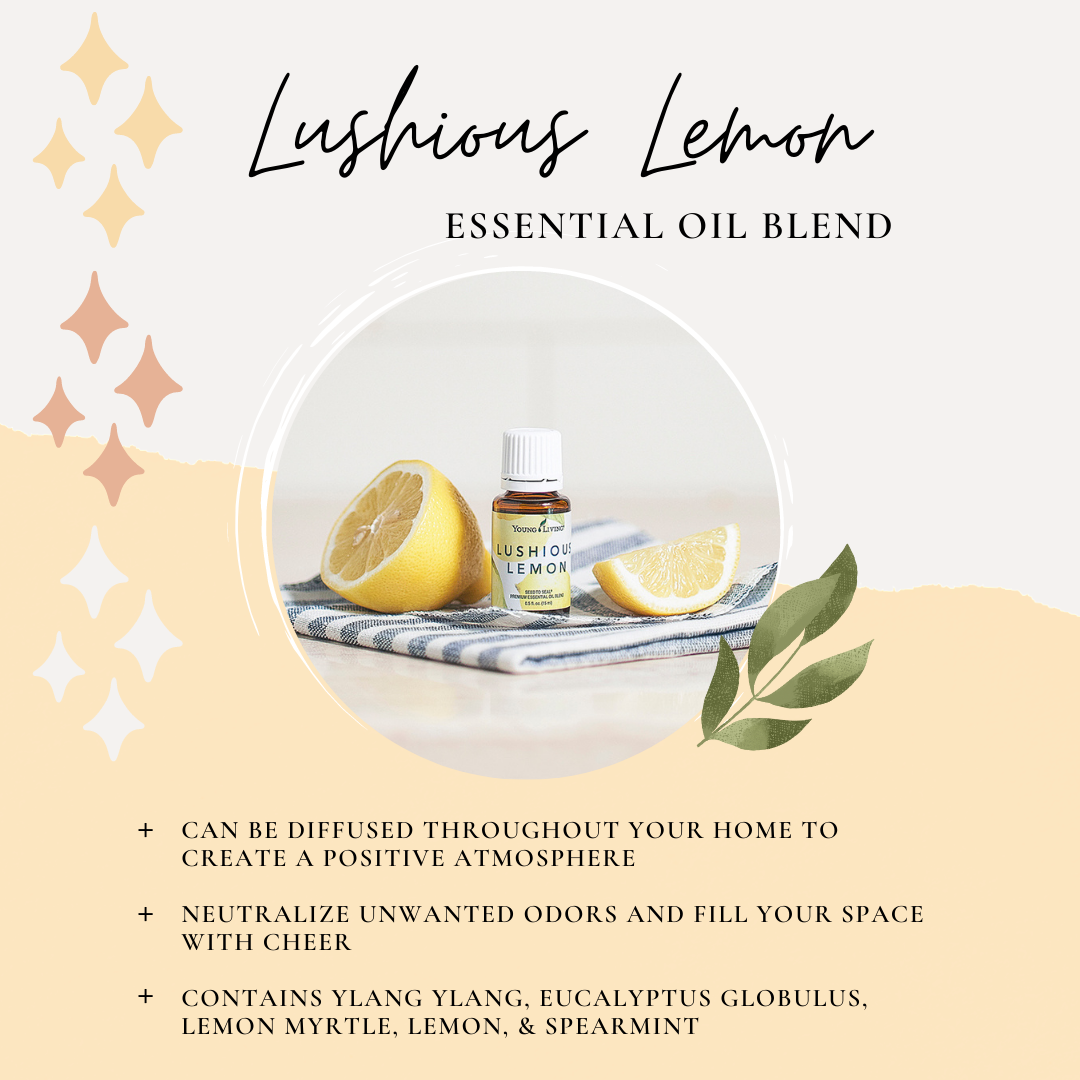 Lushious Lemon 15-ml (Bonus Subscribe to Save 190 PV tier)
Yes. Yes. YES! Lushious Lemon is such an amazing scent and getting it for free with a 190 PV Subscribe to Save order is even better! If you haven't tried this 2021 new release yet, now is the time to fall in love with this incredible aroma! Lift spirits, freshen the air, and enjoy this sunshine in a bottle blend! This truly is liquid gold!
From Lemon to Lushious! Take your favorite scent, Lemon, and step it up a notch with the additions of Lemon Myrtle, Ylang Ylang, Spearmint, and Eucalyptus Globulus. It's going to become a new favorite for sure!

Snuff out stinky smells. Place a Lushious Lemon-infused cotton ball in the refrigerator, bathroom drawer, or trash can. This method (or diffusing) is better and more versatile than any candle!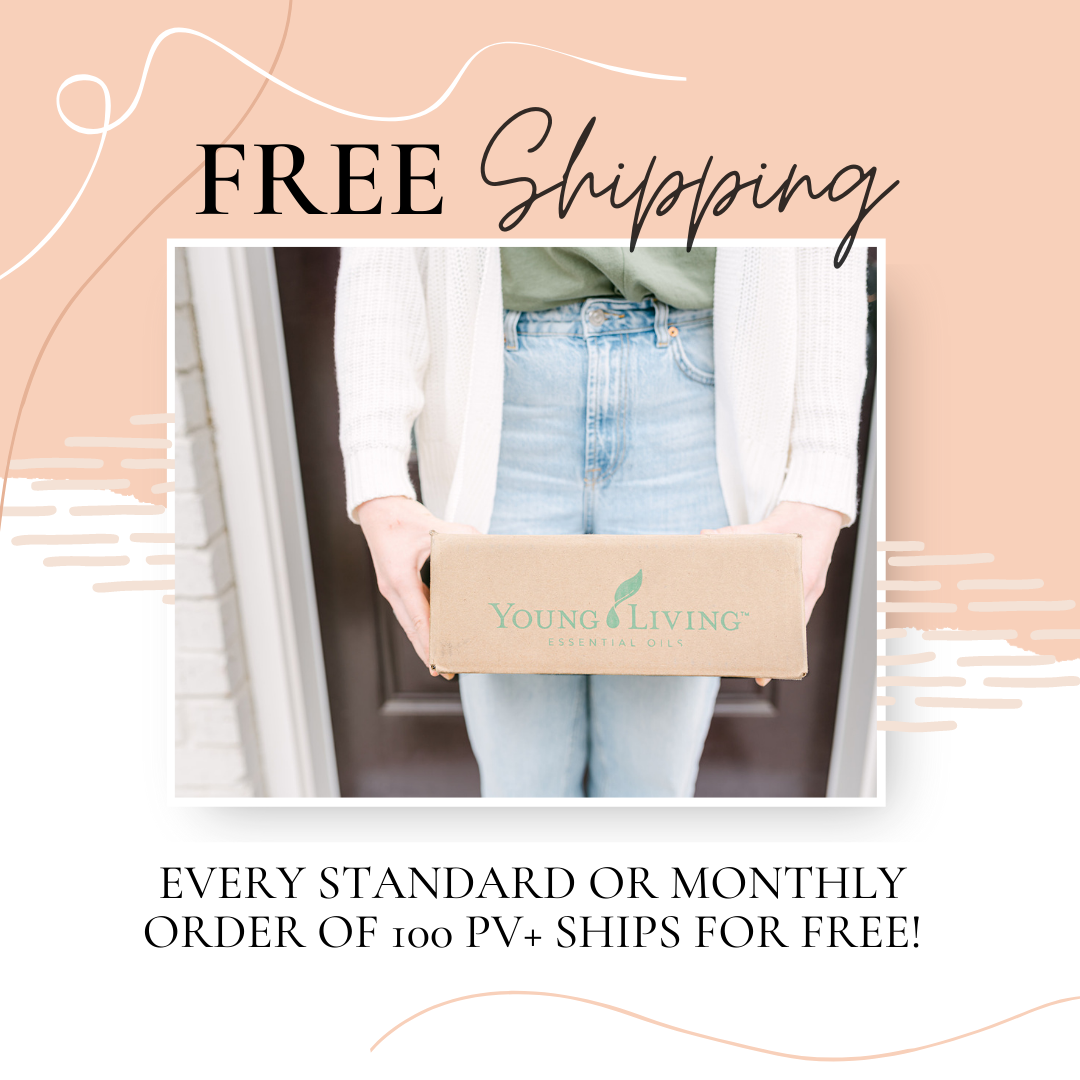 Free Shipping (100 PV tier)
Zip. Zero. Nada. You get free shipping on any order over 100 PV!
Yay for zero-cost shipping! Reach our 100 PV tier and we'll ship your order for free!

Be curious without any hassle. Get Young Living products shipped for free!
---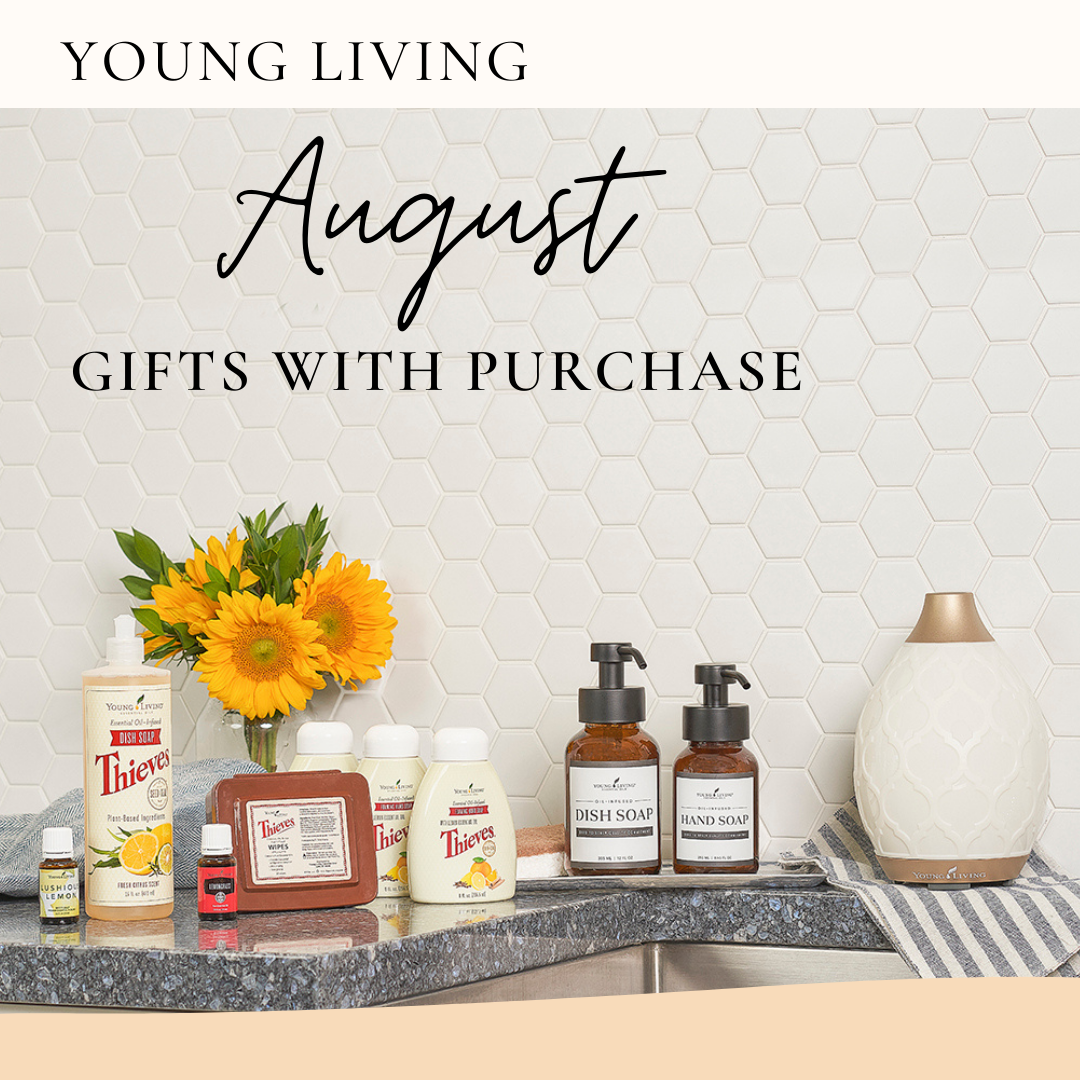 You don't want to miss the additional content in this Sway link! You'll get recipes, additional announcements, info on an upcoming Raindrop Technique training, product education on the difference between Super C tablets & chewables, and more!
Our Mission: Love Others Well & Empower Them to Do the Same