May 5, 2018 03:30 PM Central
Andrea & Brian Johanson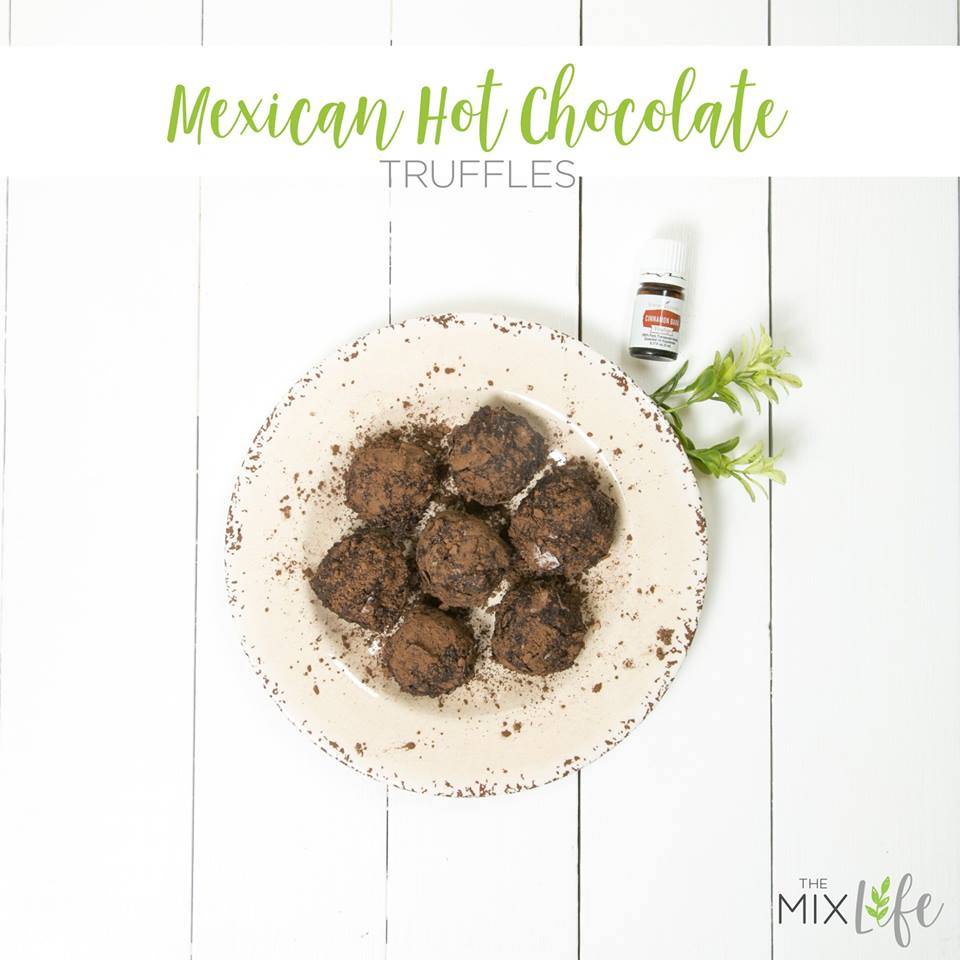 For Cinco de Mayo or any day, what a GREAT recipe to bring to a party! Many thanks to Nicole Radmacher for
posting this recipe
in The Mix Facebook group!
Mexican Hot Chocolate Truffles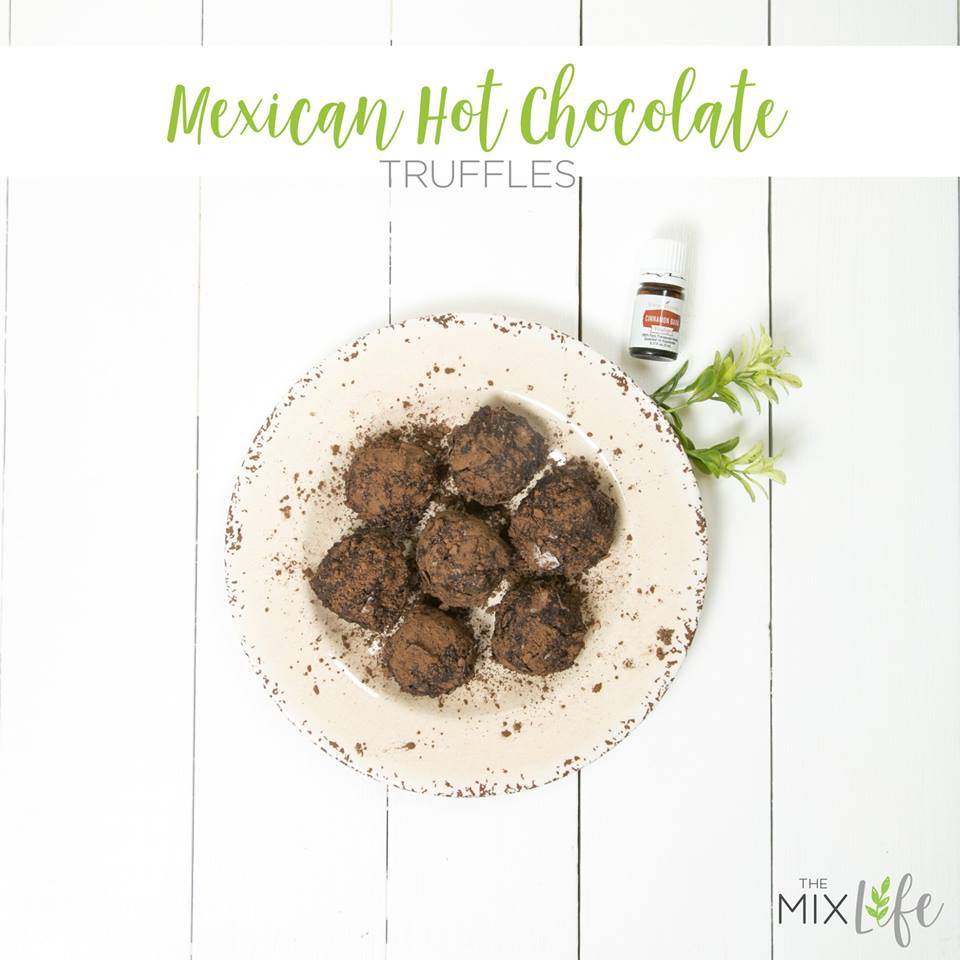 Your party guests will be wowed with these delicious and creamy truffles that bite back. With a kick of cinnamon and a light hint of cayenne, these pack a powerful punch. Enjoy!
16 oz of dark or semisweet chocolate chips
1 2/3 cups heavy cream
1 teaspoon pure vanilla extract
1/2 teaspoon coarse salt
3 drops of Cinnamon Bark Vitality
Pinch of Cayenne Pepper
Unsweetened cocoa powder for rolling
1. Place chocolate in a medium bowl. In a small saucepan, heat cream until it begins to simmer; pour over chocolate. Cover bowl with plastic wrap and let sit for 10 minutes. Uncover and whisk chocolate mixture until smooth. Mix in the vanilla, salt, Cinnamon Bark Vitality, and cayenne pepper. Pour into a 9 inch pie plate and let cool for 15 minutes. Cover with plastic and refrigerate until completely set, about 3 hours.
2. With a melon baller, a 1-inch spoon, or a teaspoon, scoop out chocolate mixture and place on parchment paper. Coat hands with cocoa and roll truffles into balls; place on a parchment-lined baking sheet. Refrigerate until set, about 15 minutes. (To store, cover with plastic and refrigerate, up to two weeks.) Roll in finely chopped nuts or more cocoa powder, or roll in your favorite sprinkles. Enjoy!
Our Mission: Love Others Well & Empower Them to Do the Same