Jun 26, 2019 07:08 PM Central
Andrea & Brian Johanson
Do you hear the sound of dancing feet?! There's a ton of celebration going on because some beloved oils that have been out of stock for quite some time will become available FOR A LIMITED TIME starting THURSDAY, JUNE 27TH at 10 am MST / 12 pm EST.
Scroll down to read why our family loves each of these oils...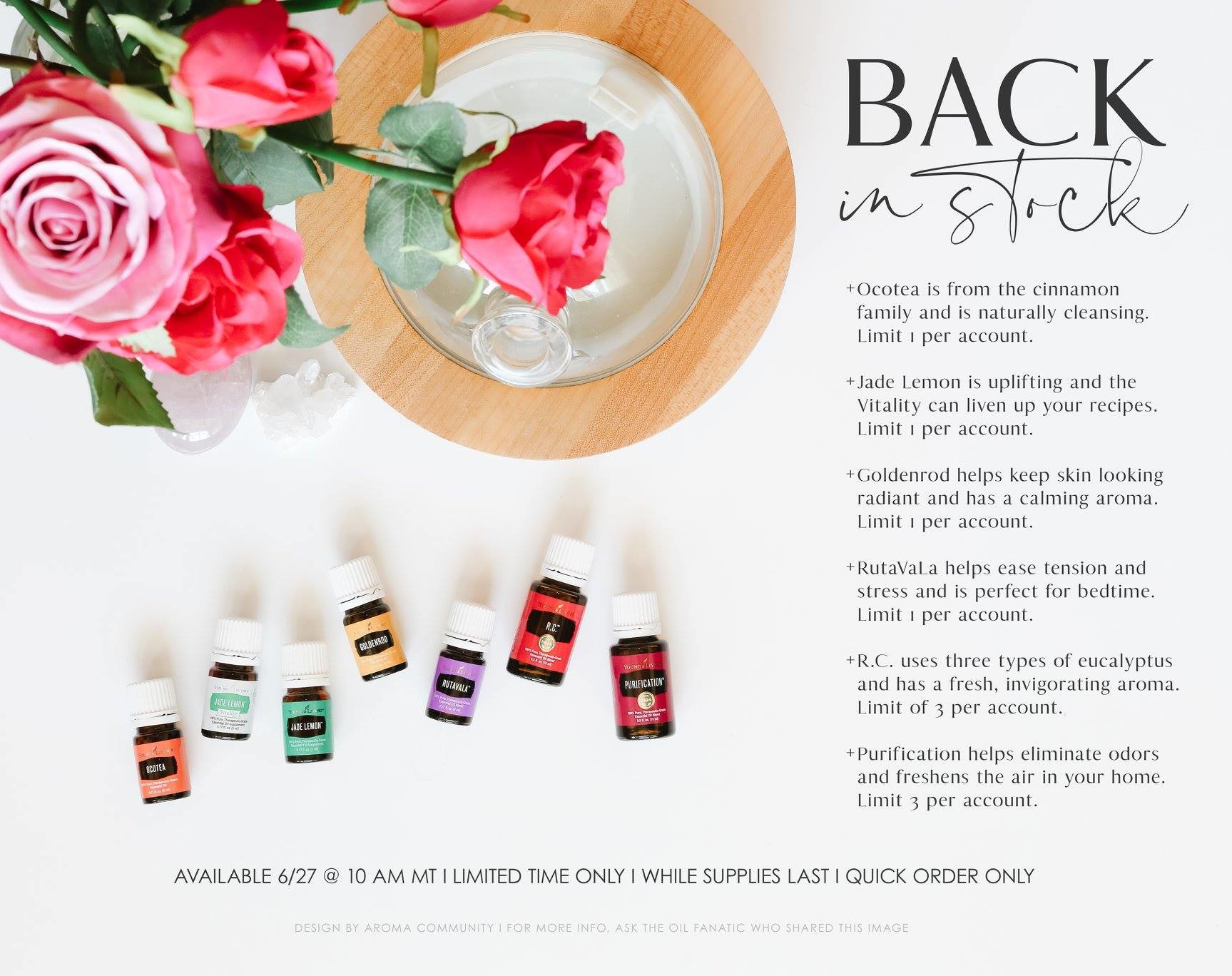 This is QUICK ORDER ONLY and will be WHILE SUPPLIES LAST.
Here are some additional details:
15 ml bottles of Purification and R.C. can be ordered on Quick Order only during June, with a limit of three per account. You can get these 15 ml bottles on Essential Rewards starting July 1, with a limit of three per account per month. (These are both FANTASTIC oils to stock up on for the winter months!)
5 ml bottles of Ocotea, Goldenrod, RutaVaLa, Jade Lemon, and Jade Lemon Vitality have a limit of one per account and are available on Quick Order only.
U.S., APO, and NFR markets and Professional Accounts can order these favorites.
Need more than the limited number of bottles? Let me know A.S.A.P. so I can try to help you get additional bottles through others who may not be purchasing bottles of their own. (GASP!!!)
WHY do WE love these oils??? Let me fill you in!
Ocotea - this oil is most often used to support healthy blood sugar levels in normal range. Those who know the benefits of Ocotea are going to be CLAMORING to get this oil! Do a Google search on it - you'll be glad you did!
Jade Lemon - bright and fresh to diffuse, but...have you tried the Jade Lemon Vitality infused cake shared by Marcia Miller??? OH. MY. WORD. You're welcome! You'll be the hit of any gathering when you bring this!!!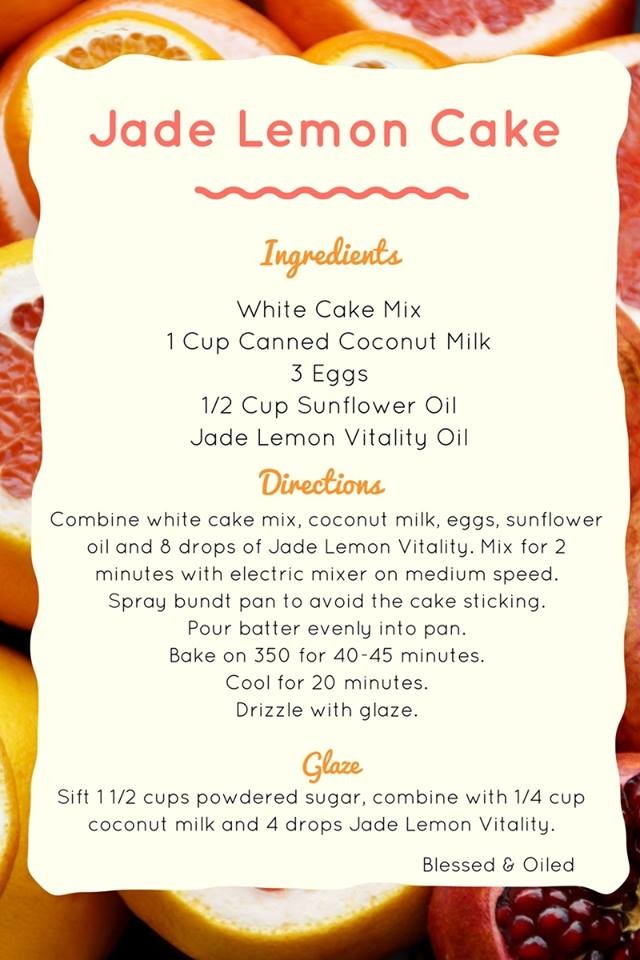 Goldenrod - A man's BEST FRIEND and aptly named. Lucy Libido touts its benefits and every man sings a "hallelujah" when it comes back in stock! Lucy says that this oil is applied topically on location and /or on the inner thighs. It's also GRAS for internal use, so he can choose to take 3 drops in a capsule if he'd like. #needIsaymore #stockup #dontmissout
RutaVaLa - Good night, sleep tight, my friends! This blend of Ruta, Valerian and Lavender is relaxing and calming and supports a restful night's sleep. Diffuse it or apply it to the bottoms of your feet at bedtime.
R.C. - This oil is a favorite for its upper respiratory support benefits. We like to diffuse it with Thieves and Purification during the winter and spring months, but we also love to apply it topically over the sinuses, bridge of the nose and just inside the nostrils. Keep your eyes closed for a moment during and after application to avoid any irritation. We also like to apply it to the chest, but be sure to use a carrier oil on that delicate skin. Are you a runner? Apply it before exercise to support easy breathing!
Purification
- I always say that this oil is an unsung hero. Good for so many things, its uses range from tackling all things stinky (laundry, garbage cans, cars, athletic bags & equipment, carpets, etc.) to also being fantastic for immune system support. I use it to clean the vents in airplanes, I definitely diffuse it with Thieves, and I'll often apply it to the outside of my throat or bottoms of my feet. It's a key component in my
immune support roller
that I like to apply nightly to my feet during the winter months.
See why everyone is so excited about this?!?!?! I just had to let you know! Be sure to jump on and place your order while you can!
HAPPY Oiling!!!
Our Mission: Love Others Well & Empower Them to Do the Same