Jun 1, 2021 03:39 PM Central
Andrea & Brian Johanson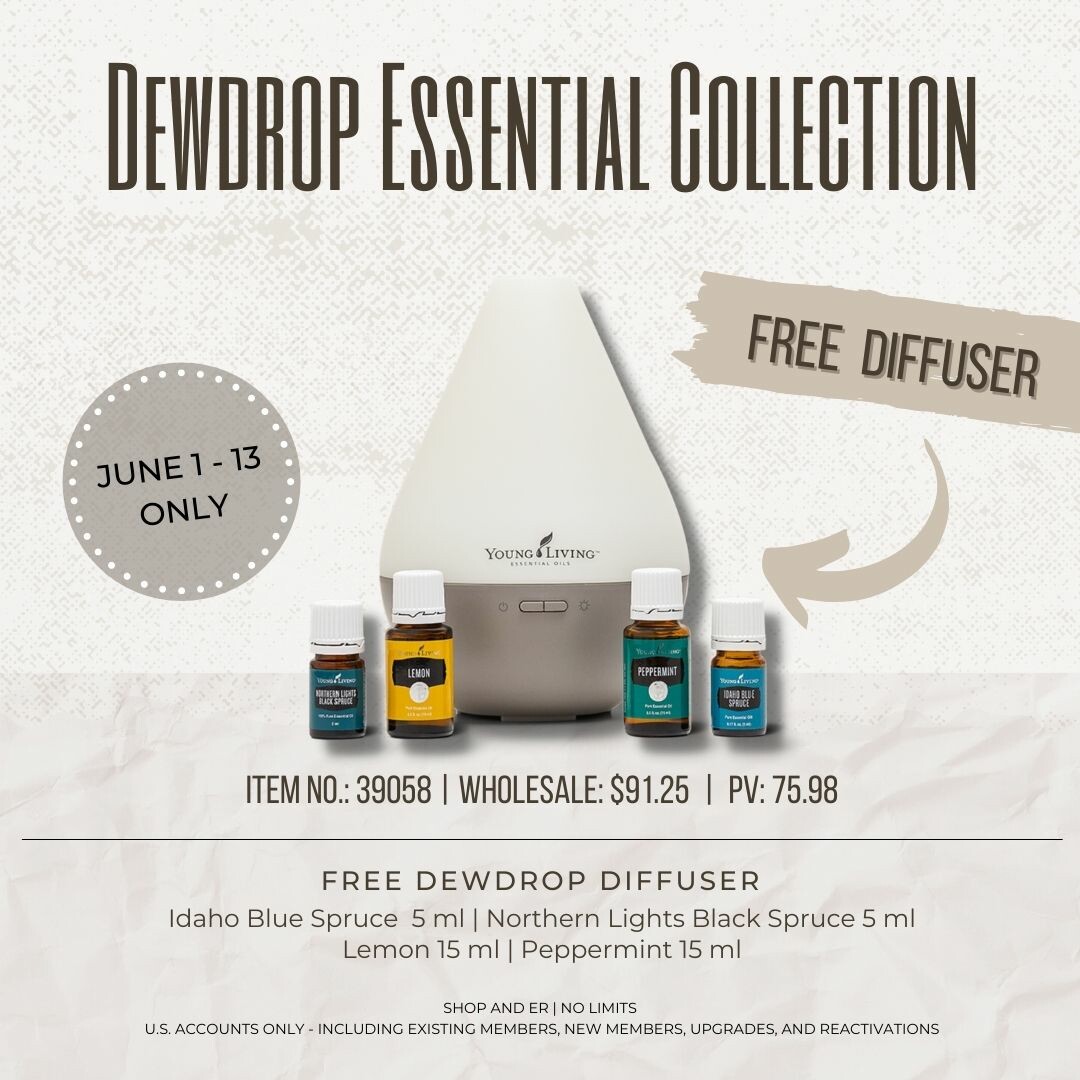 Protectors give and give and give. From early mornings to late nights, these champions always look out for you. It's time to pay it forward for Father's Day! With the Dewdrop Essentials Collection, you can snag your guy a Dewdrop Diffuser and the best part? It's complimentary! They'll also receive woodsy Idaho Blue Spruce, nature-like Northern Lights Black Spruce, peppy Peppermint, and lively Lemon.
This limited-time Father's Day collection is available June 1 at 12 midnight, MT, through June 13 at 11:59 p.m., MT, and is ideal for macho men, refined gentlemen, or anyone, male or female, who adores diffusing essential oils.
Dewdrop Essentials Collection
Show those at-home heroes how much you care with a complimentary diffuser and crisp, cool oils.
Dewdrop Diffuser
• Infuse the air with earthy, complex, or sharp-scented scents.
• Combine Idaho Blue Spruce, Northern Lights Black Spruce, and Peppermint for an outdoor adventure scent or diffuse Lemon to brighten up any room.
Idaho Blue Spruce essential oil*, 5 ml
• Use this straight-from-nature aroma as a cologne, perfume, or beard or hair oil.
• Diffuse this stalwart scent to make any hideaway homey and smelling great.
Northern Lights Black Spruce essential oil*, 5 ml
• Add a few drops to your favorite face cream to boost moisture.
• Mix it with your shampoo to bring the sensation of mountain breezes to your morning shower.
Lemon essential oil, 15 ml
• Snuff out stinky smells by placing an oil-infused cotton ball in your sock drawer or shoe closet.
• Put a few drops on a rag to remove icky messes and sticker residue in a cinch.
Peppermint essential oil, 15 ml
• Cool skin after working in the yard by combining a few drops with aloe vera gel.
• Blend a drop or two with a small amount of V-6™ and rub it into tired muscles.
YOU CAN ADD THIS TO YOUR ESSENTIAL REWARDS ORDER IF YOU PROCESS BY THE 13TH!!!
Shop/ER: Shop and ER (ER must be processed between June 1−13)**
Available for U.S. accounts, including existing members, new members, upgrades, and reactivations.
Not a member yet?
Grab a Basic Kit
f
or $25 and add the Dew Drop Collection to your order!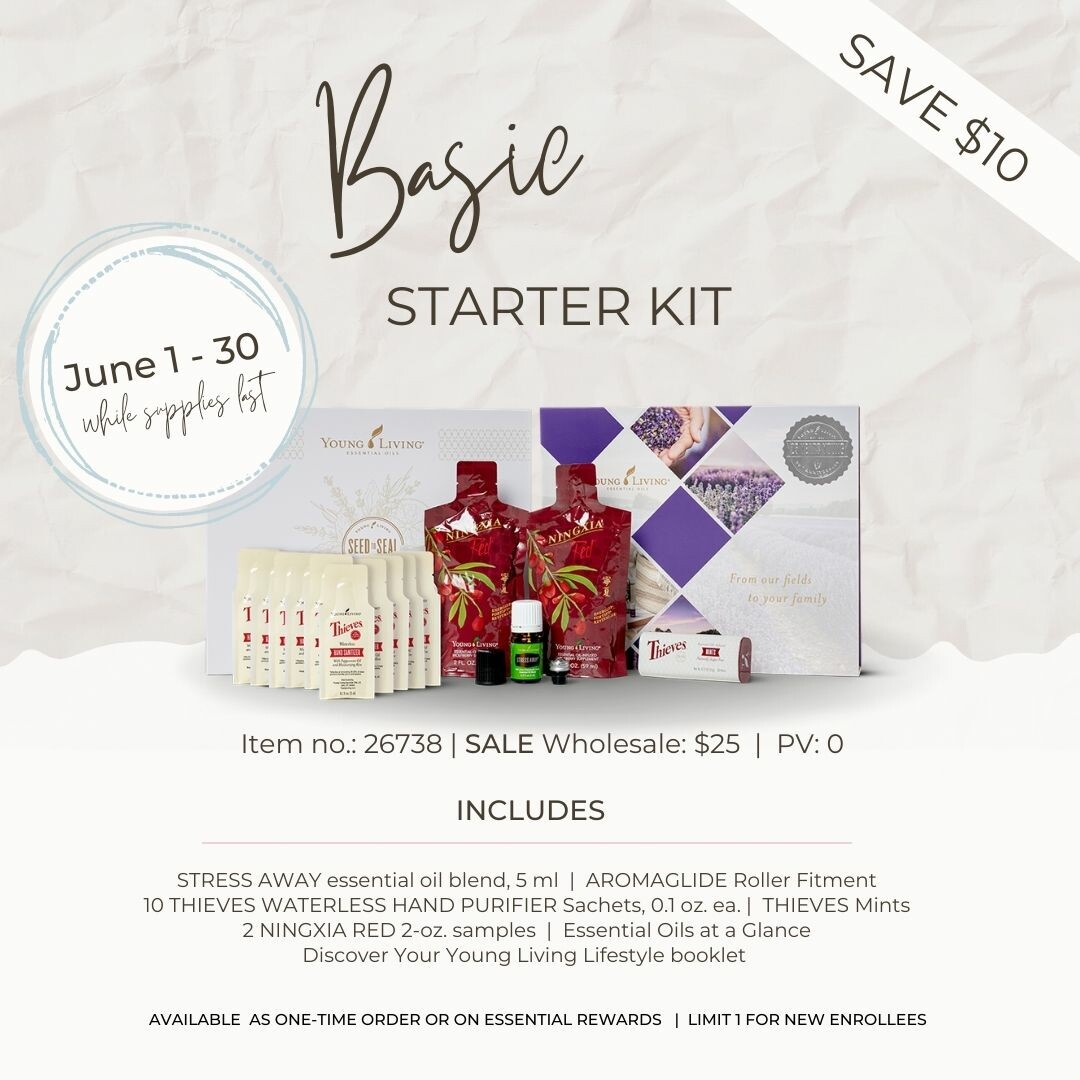 Our Mission: Love Others Well & Empower Them to Do the Same