Mar 22, 2018 08:02 AM Central
Andrea & Brian Johanson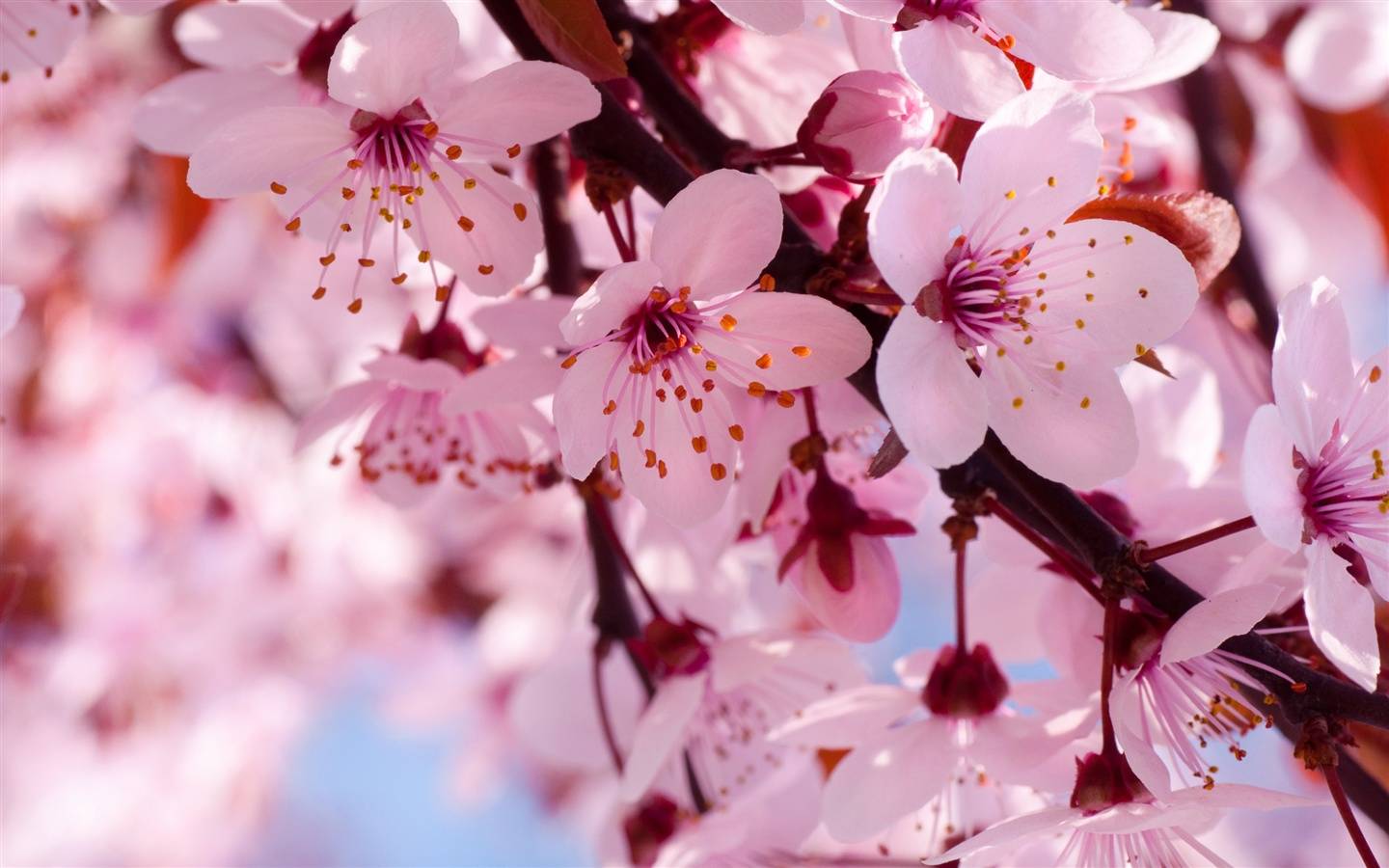 Spring in the South means green haze all over everything for a few weeks, which in turn, generally means that our upper respiratory systems need a little extra love and support.
I have 3, upper respiratory support, oily favorites - Raven, RC, and Breathe Again. Each are blends that include multiple varieties of Eucalyptus and they each work differently for me.
I've diffused either Raven or RC every night through the winter season because until a few years ago, I had been particularly susceptible to upper respiratory illness. Since supporting the health of my upper respiratory system, I've had a HUGE improvement in that area and have stayed well.
During the spring months, Lavender, Peppermint and Lemon Vitality oils are my best friends. I take 4 drops of each in a veggie capsule 3-4 times daily. That trio helps with seasonal upper respiratory system support.
When I start to feel like my sinuses and lungs could use some TLC, I like to apply Breathe Again, RC or Raven over my sinuses, chest and under my armpits where there are lymph nodes connected to my lungs. I love Breathe Again for how portable it is since it's in a roll-on and already has a fractionated coconut oil in it as a carrier, making it ready to apply. The other two, I apply with olive oil or another liquefied oil that I have on hand.
I often layer Copaiba over whichever oil I'm using to support my upper respiratory system because of the way that it helps support the body's natural, healthy response to inflammation.
Here are a couple of great, upper respiratory system support recipes, thanks to The Mix FaceBook group!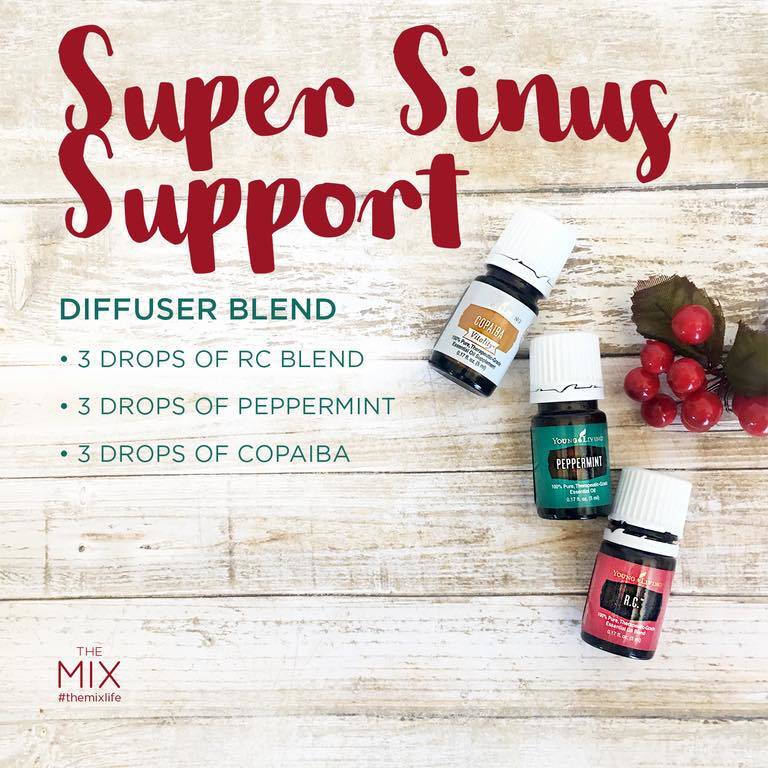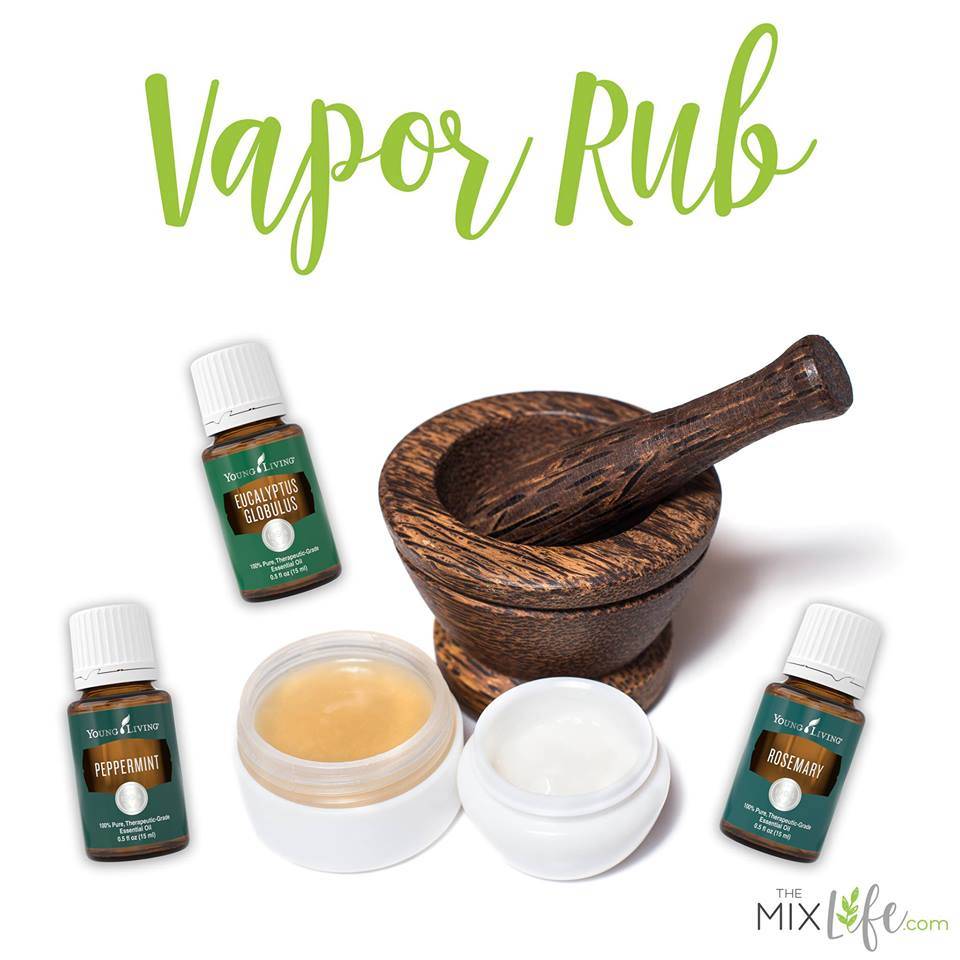 Peppermint Eucalyptus Vapor Rub
1/4 cup Coconut oil
1/4 cup Olive oil
1 heaping TBSP Beeswax
30 drops Eucalyptus essential oil
20 drops Peppermint essential oil
15 drops Rosemary essential oil
Directions:
Fill a medium sized pot 1/2 way full with water.
Place a glass pyrex bowl with a spout in the water and add your coconut oil, olive oil and beeswax.
Once beeswax is melted remove double boiler from heat and add essential oils.
While the mixture is still liquid pour into a 4 ounce jar.
Allow to cool before using.
I've also found that applying Raven or RC to the foot Vita Flex points that are associated with my sinuses and lungs makes a huge difference. Who knew that you could apply oils to your feet and have it support areas on the completely opposite end of your body???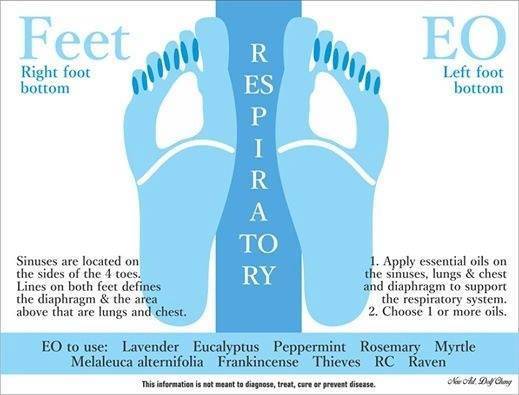 Fun Fact: We have over 1500 Vita Flex points throughout our body that are associated with organs, emotions, and so much more!
So, as the green haze begins to find it's way into every nook and cranny of your inside and outside world, show your upper respiratory system some love and try applying your favorite oils to your vita flex points! You'll be glad you did!
Our Mission: Love Others Well & Empower Them to Do the Same