Mar 1, 2018 04:53 PM Central
Andrea & Brian Johanson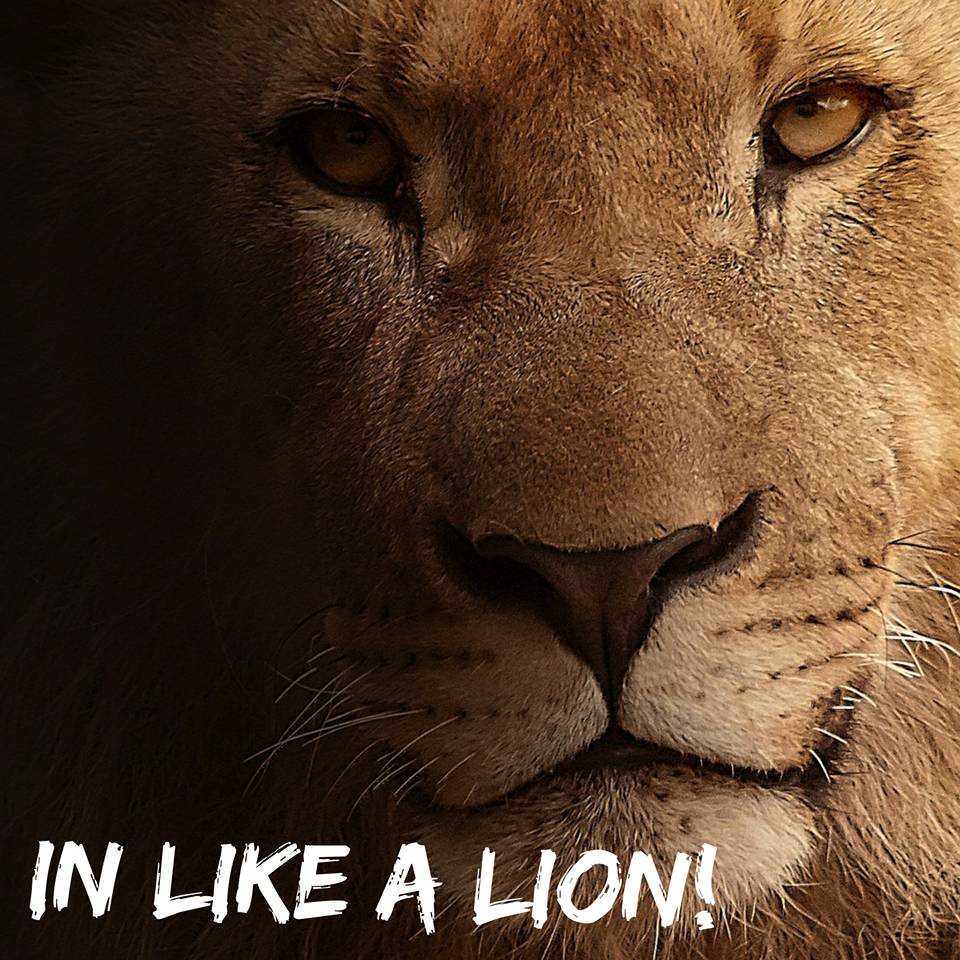 What a great way to kick off a new month! There's a new Premium Starter Kit diffuser option, the Premium Starter Kit also got refreshed with two new oils, there are GREAT promos, plus two member favorite oils became available again! WOW!!!
We've been LONGING for the Desert Mist diffuser to become available as an option with the Premium Starter Kit and today, YL made it official! TAH -DAH!!! The oily world is abuzz with this announcement! Now is a perfect time to jump in for the first time or for current members to get their hands on a Desert Mist diffuser AND restock their oils at 50% off retail pricing!
Here's a bit of information about this beautiful diffuser:
This diffuser is ohhhh, SO stylish!
It can run up to 10 hours, 5-6 hours on high, 8 hours on low, and 10 hours on intermittent mode.
It's both a humidifier and an atomizer.
It generates waves at 1.7 million per second, breaking down essential oils and water into millions of micro particles.
There are 11 individual lighting options including a candle-light flicker mode (my favorite).
I love this diffuser so much and I'm super excited to see it in the Premium Starter Kit!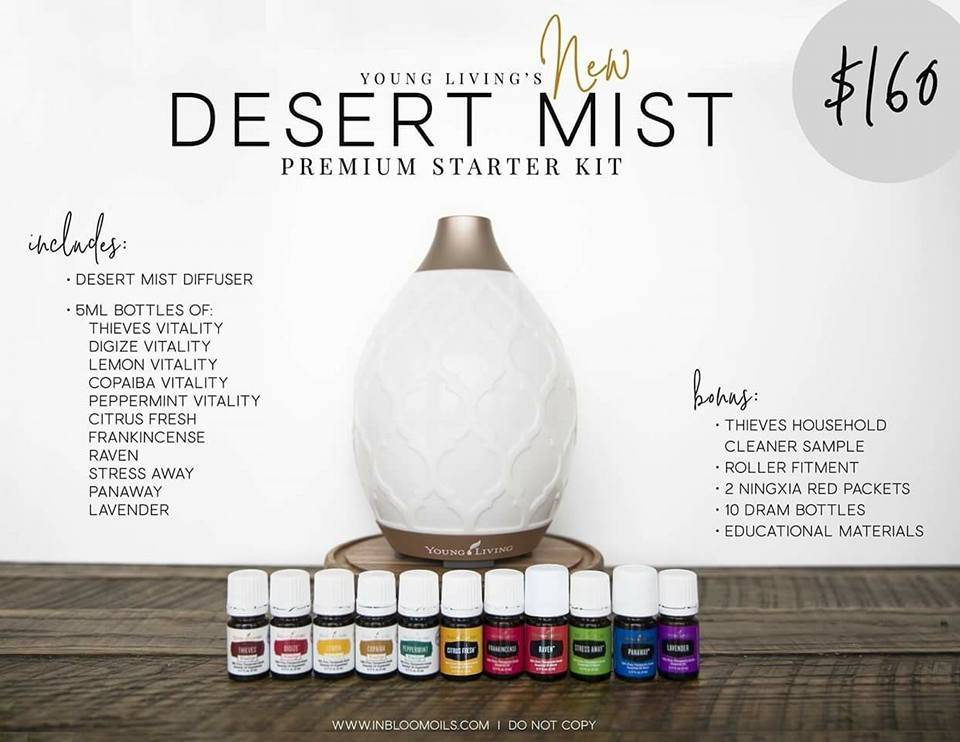 Did you see that we now have Raven and Citrus Fresh as the newest members of our Everyday Oils in the Starter Kit?
You'll LOVE Raven's support of your upper respiratory system! It has a gentle, uplifting fragrance that's soothing and comforting. We've been diffusing it each night with Thieves and Stress Away or Lavender throughout the winter season.
Citrus Fresh will brighten any room, making it fresh and seemingly filling it with sunshine! Diffuse it and try it on your dryer balls, too!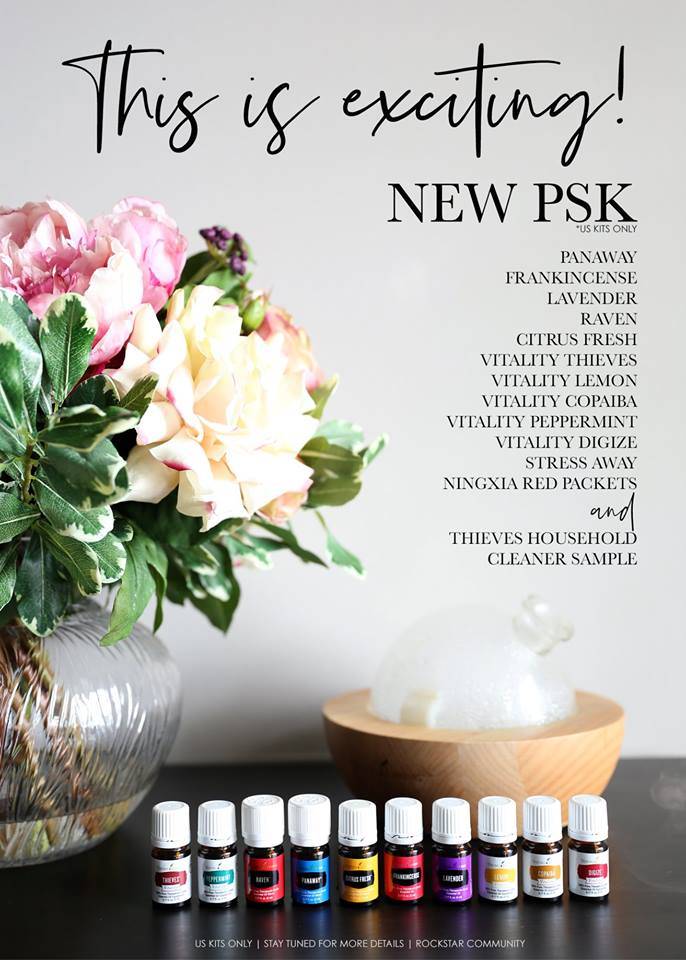 And....look what you can get for FREE this month with your orders! Remember, the Lemon and Citrus Fresh are exclusive to ER orders. Exclusive promos are another reason why ordering via ER makes the most sense!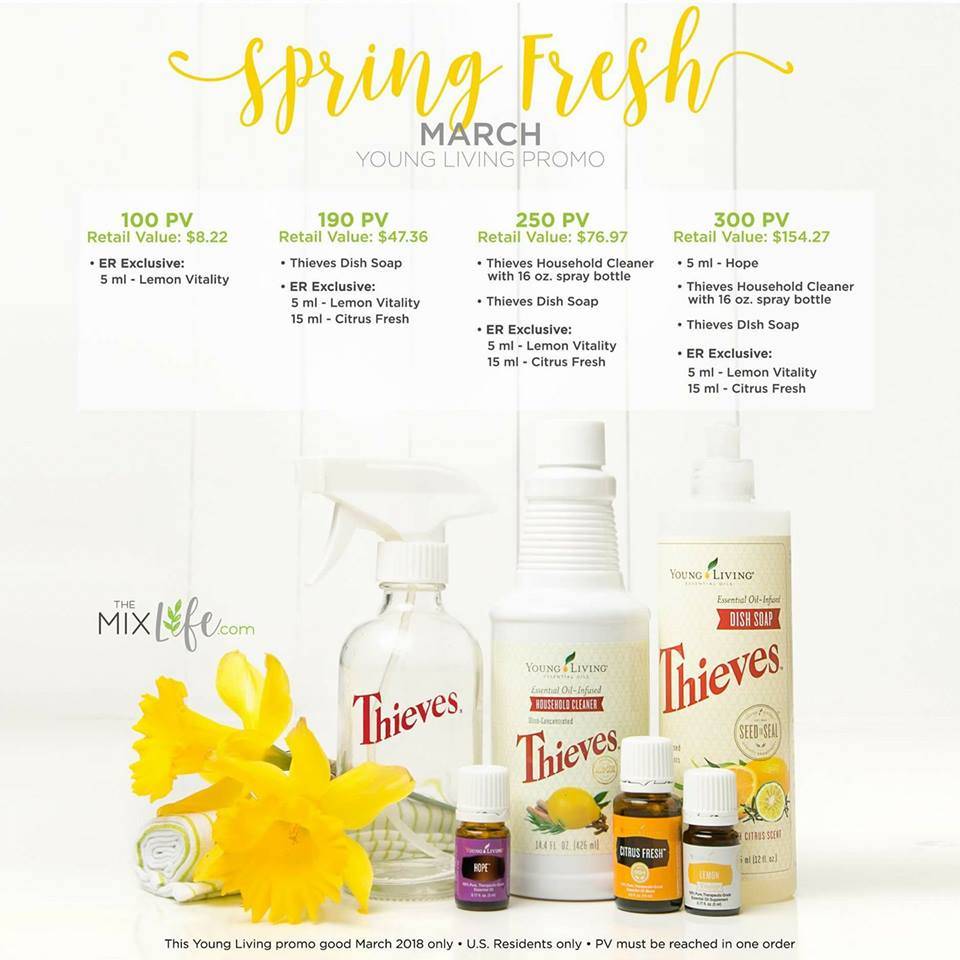 They're BAAAACK...and we're all doing a HUGE happy dance! Grounding is one of my FAVORITES and I'm excited to use Hinoki! Calm my mind? YES, PLEASE!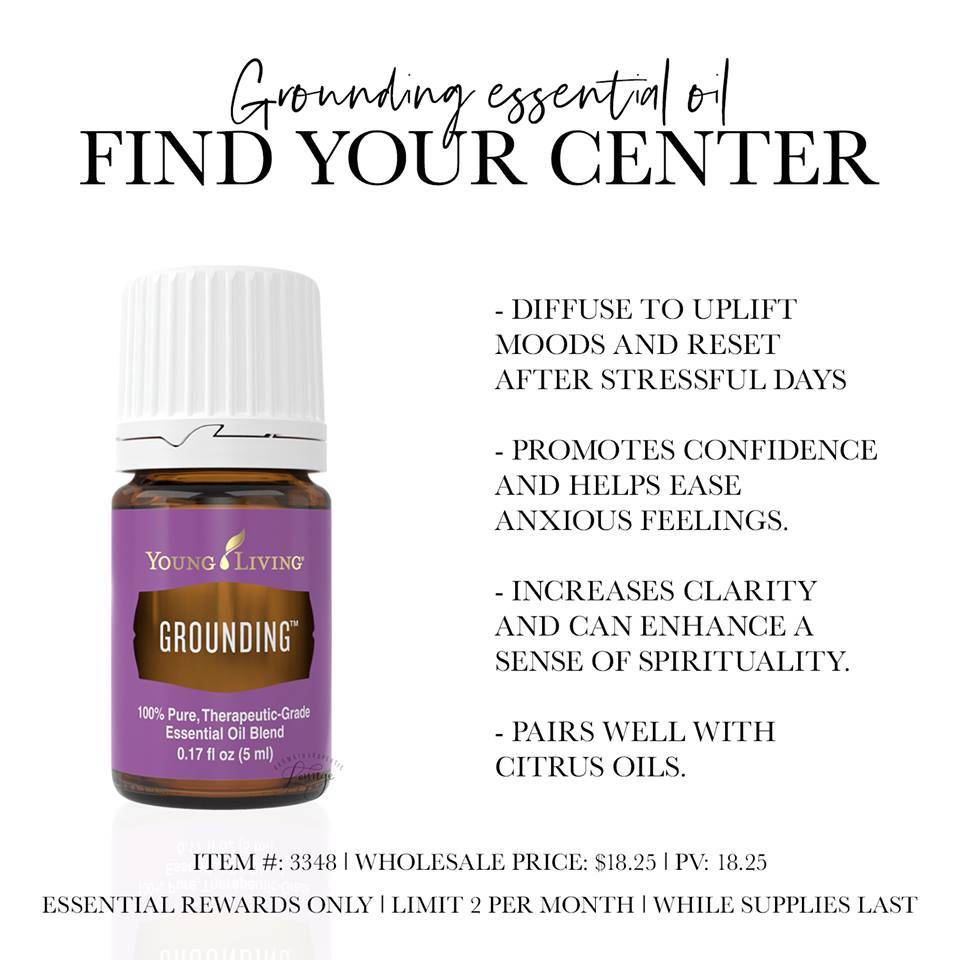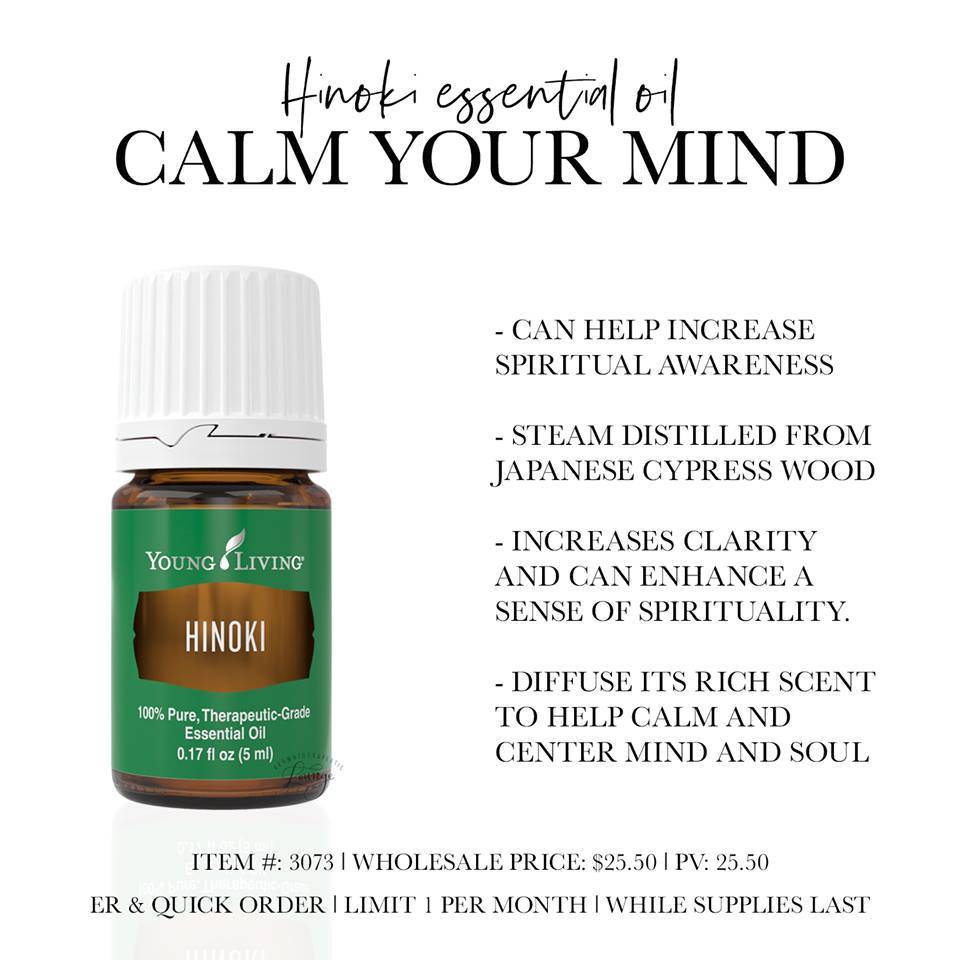 Last, but not least, here's a heads up on this month's classes and events so you can save the dates! More information will become available on our events page!
March 6th - Savvy Minerals Online FB Class, 8 pm (Please email us if you'd like to connect via FB!)
March 16th - Girls' Night Out DIY Skin Care Make & Take Party, 7 pm, The Johanson Home
March 22nd - Essential Oils 101 Class - noon and 6:30, Scooter's Coffee, Roswell, GA
March 27th - Chemical-Free Living Class, 7 pm, The Johanson Home
There's a lot to be excited about this month! March on!!!
Our Mission: Love Others Well & Empower Them to Do the Same