Dec 1, 2021 08:21 PM Central
Andrea & Brian Johanson

Can you believe we're in the last month of the year?! Young Living is ending the year on a high note with their incredible Gifts with Purchase!

That's not all that's in this newsletter . . .

For our local friends, I wanted to share a list of great places in the area to check out Christmas lights, as well as some really fun, local events we enjoy that I thought you might as well.

We also have worship gatherings scheduled for this month and would love for you to join us! Those details will be announced later this week, so keep an eye out on our
events tab
for more information.

Let's jump into all the news, including holiday shipping information!


---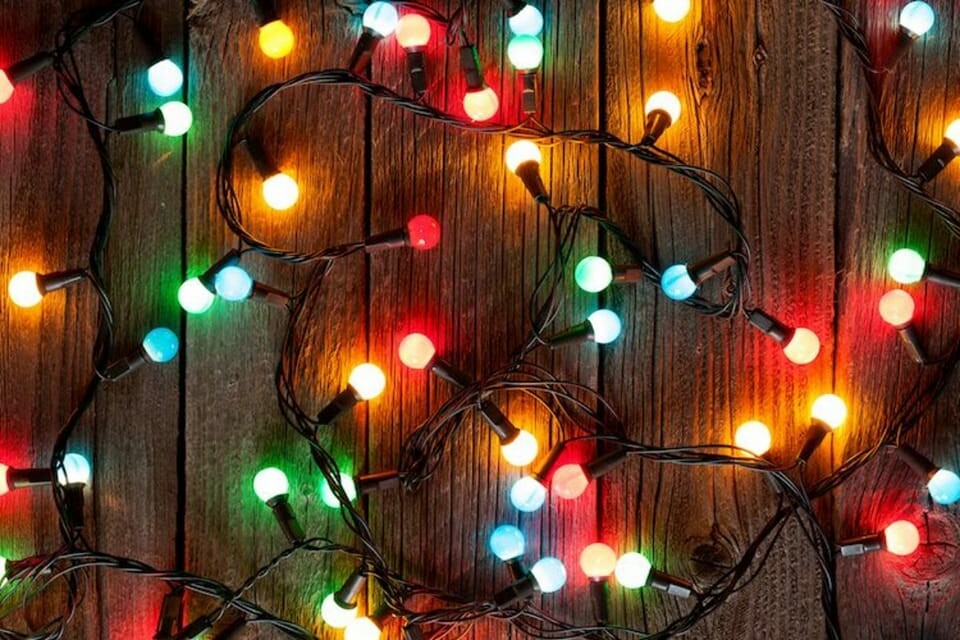 Do you love Christmas lights and holiday events as much as I do?
Check out this list
I got on NextDoor of places to see lights in Georgia!

Know of a place not on the list? Please message me with the details and I'll add it to the list!

Keep scrolling to get details on three, favorite, local events!

And...be sure to get tickets to go see Christmas With the Chosen, The Messengers! It's OUTSTANDING!!!
---
HOLIDAY ORDER SHIPPING UPDATE: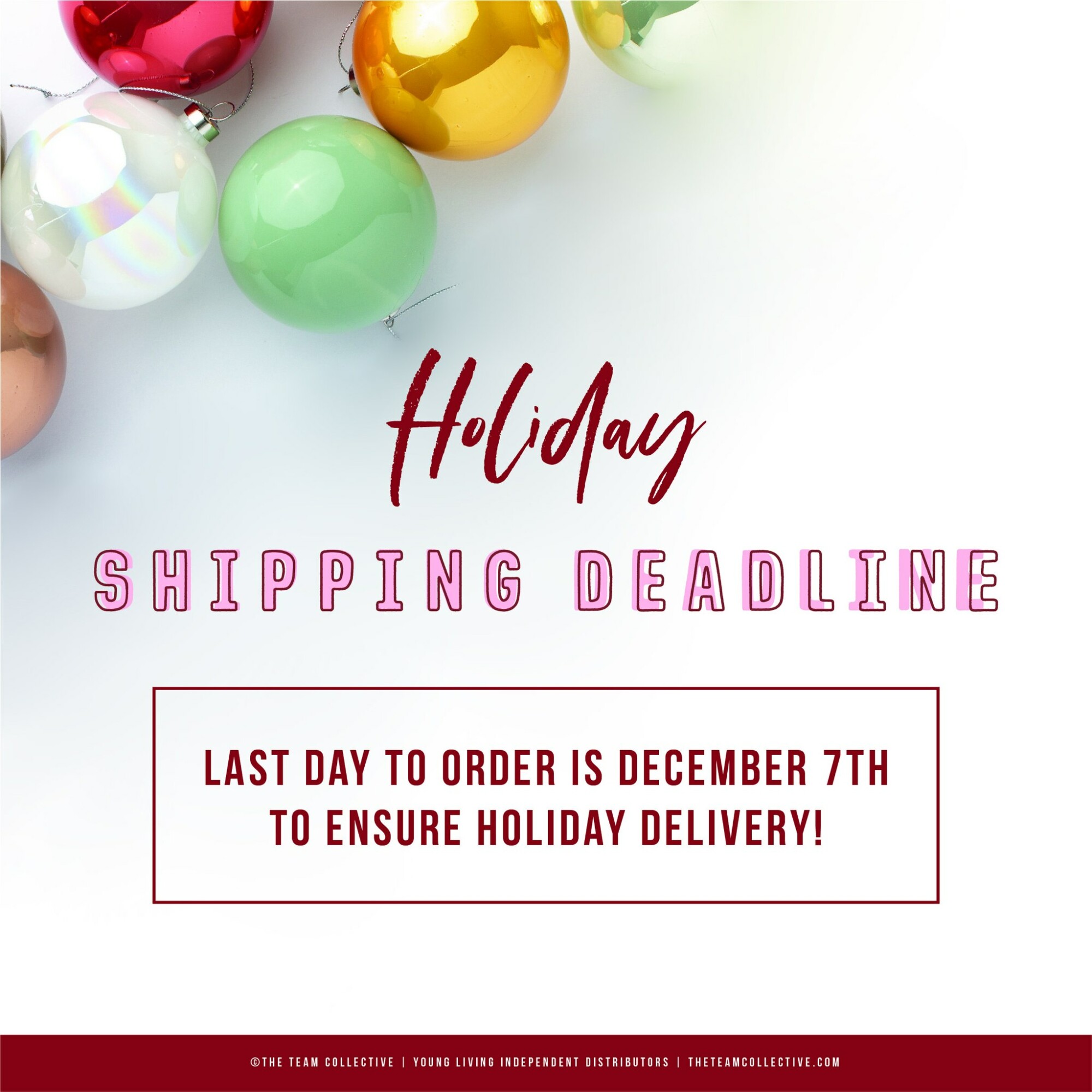 December holiday ordering and shipping cutoff dates from YL:
Economy (free shipping) - Order by December 7th.
Standard - Order by December 12th.
Expedited - Order by December 17th.
Make sure to choose the best shipping option to get your holiday orders on time!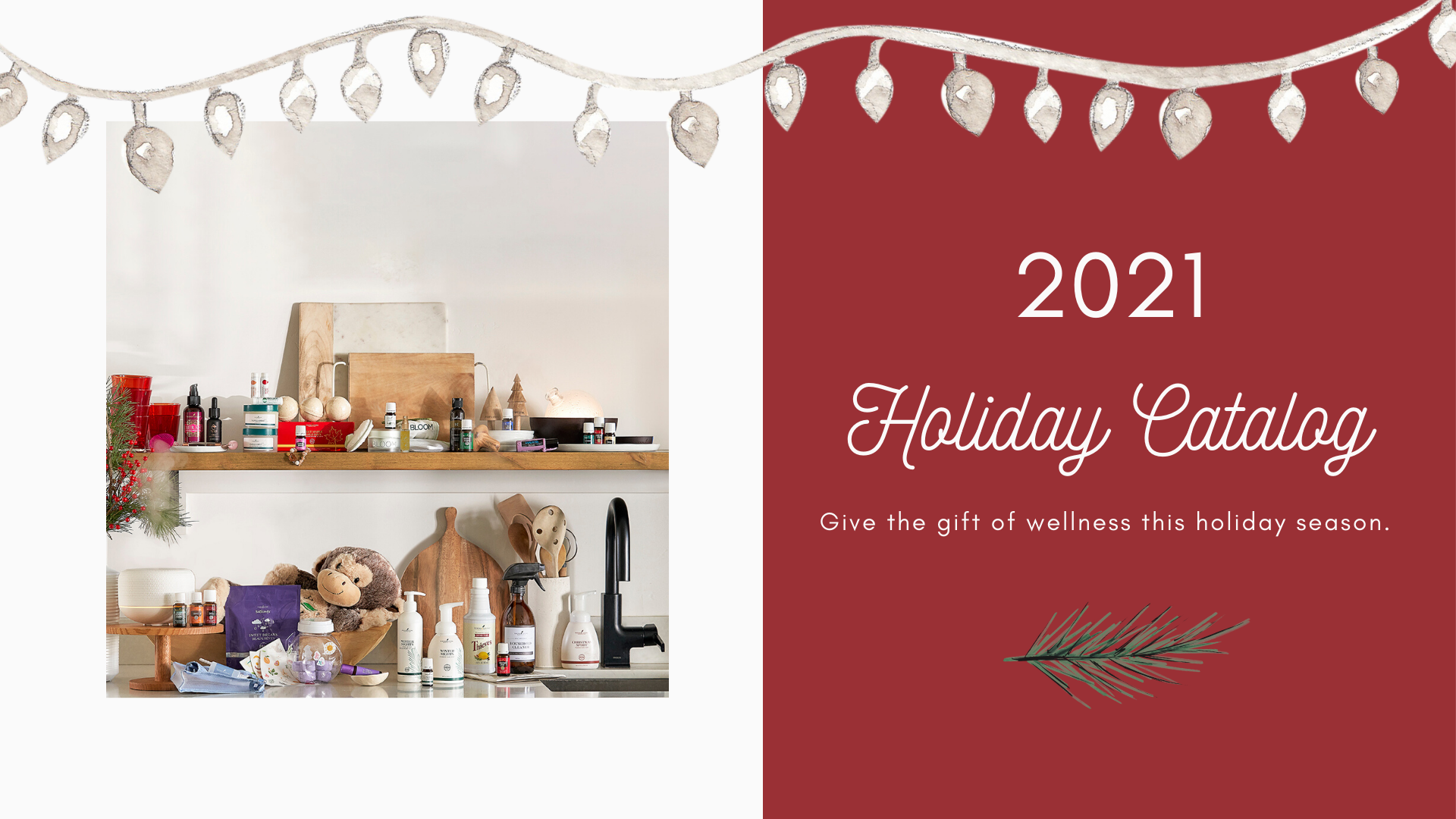 2021 Holiday Catalog
It's not too late to snag items from the 2021 Holiday Catalog! But don't wait too long - especially if you are wanting them to give them as gifts this holiday season. Be sure to add at least 100 PV to your cart or subscription box so you get FREE shipping!

---
DECEMBER'S GIFTS WITH PURCHASE!
We have SO much to be excited about!!!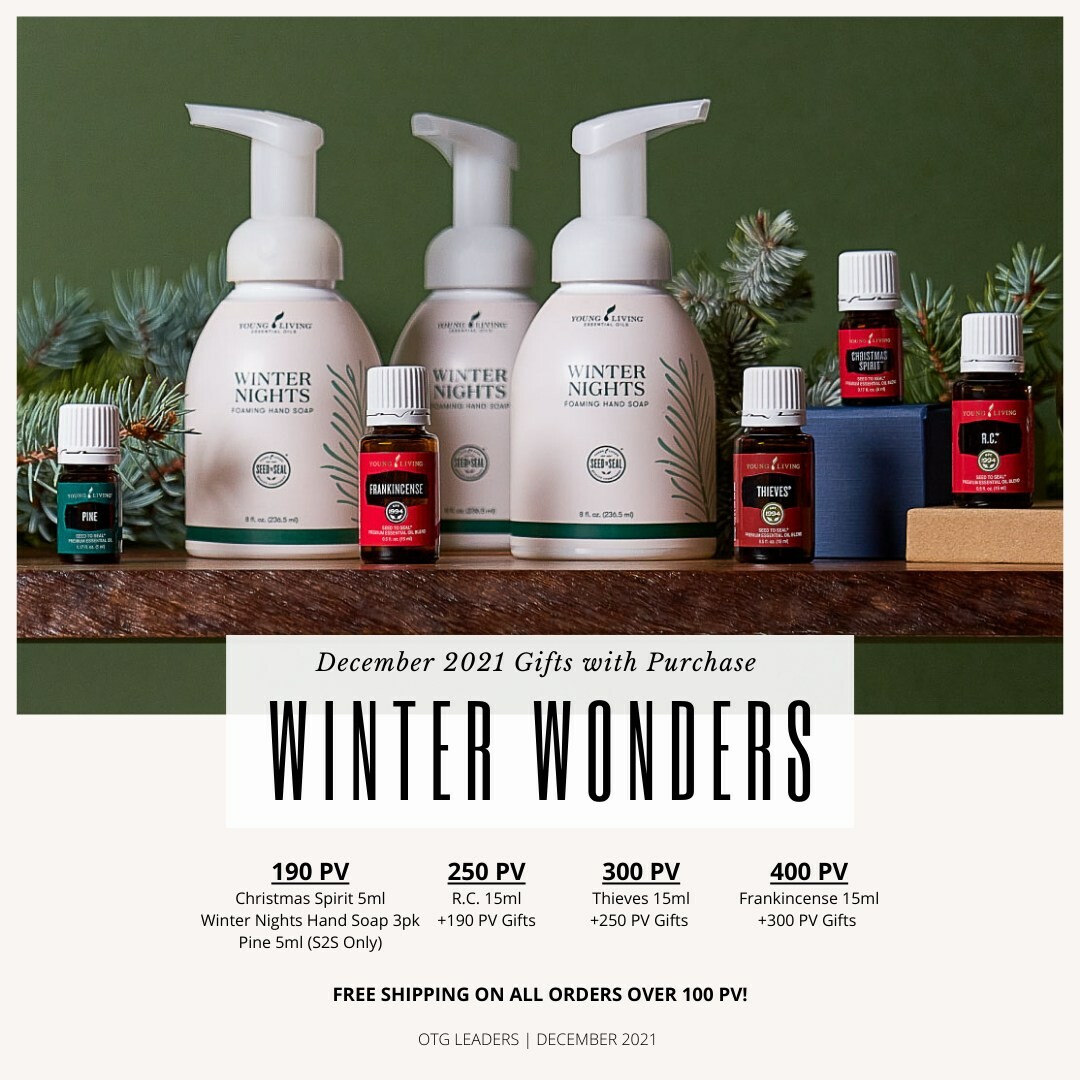 Each year, when Young Living announces their December Gifts with Purchase, I feel like a kid on Christmas morning discovering the gifts under the tree! As usual, I'm not disappointed and I don't think you will be either!.
Frankincense!!
How can you
not
be excited about a free 15-ml bottle of Frank? This is always the best time of year to stock up on all the YL products you love and get ALL the freebies when you do!!!
Here's the full breakdown of the US December 2021 Gifts With Purchase:
100 PV
Free Shipping
190 PV
Christmas Spirit 5-ml
Winter Nights Foaming Hand Soap 3-pk
Pine 5-ml*
Free shipping
250 PV
R.C. 15-ml
Christmas Spirit 5-ml
Winter Nights Foaming Hand Soap 3-pk
Pine 5-ml*
Free shipping
300 PV
Thieves 15-ml
R.C. 15-ml
Christmas Spirit 5-ml
Winter Nights Foaming Hand Soap 3-pk
Pine 5-ml*
Free shipping
400 PV
Frankincense 15-ml*
Thieves 15-ml
R.C. 15-ml
Christmas Spirit 5-ml
Winter Nights Foaming Hand Soap 3-pk
Pine 5-ml*
Free shipping
*Remember, in order to get the Subscribe to Save Frankincense 15-ml and Pine 5-ml, you have to be enrolled in the Loyalty Rewards program and/or have a Subscription order that meets the PV requirements for those items. The extra bonus of meeting all these PV amounts with your S2S order is that you get even more Loyalty Points to spend later!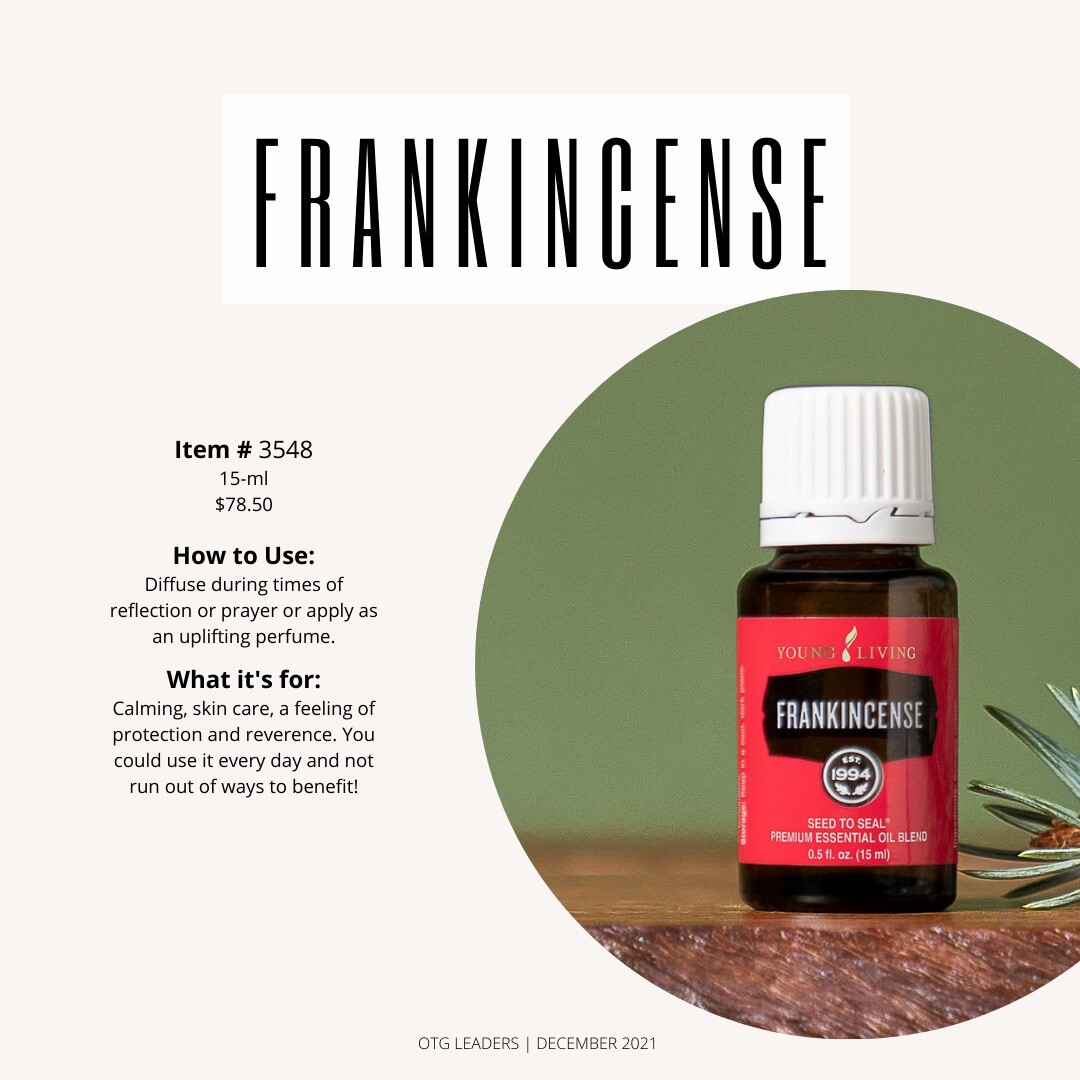 Frankincense 15-ml (Bonus Subscribe to Save 400 PV tier)

Yes, a 15-ml bottle of Frankincense. This is liquid gold! Skin care. Calming. A deeper, richer spiritual or meditative experience. This is a famous gift connected to the holidays and getting it as a gift for ourselves is perfect. You can literally never have too much Frankincense.
• Add to your moisturizer to promote the appearance of healthy-looking skin and even skin tones.
• Create a safe and comforting environment by diffusing while engaged in prayer or meditation.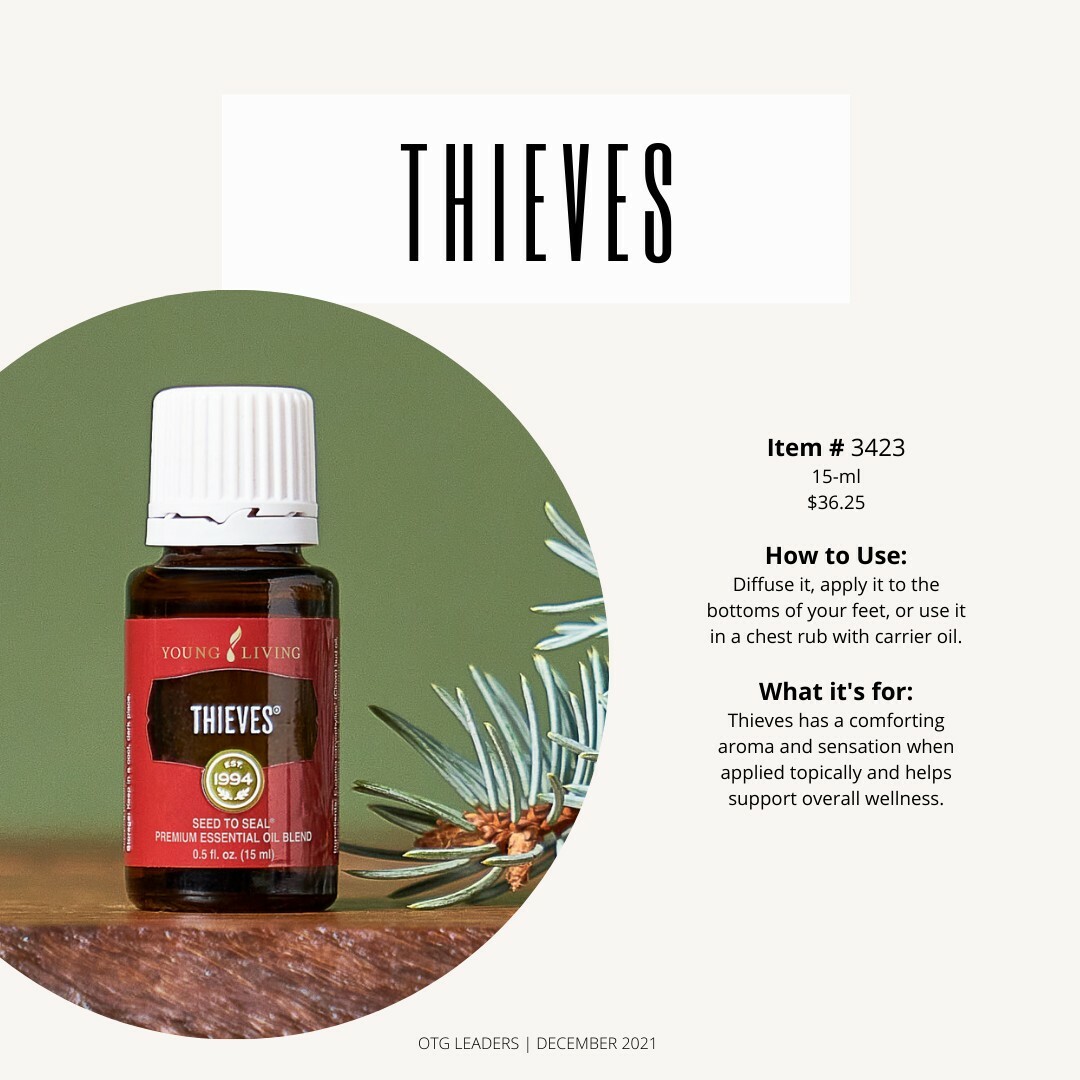 Thieves 15-ml (300 PV tier)

For the cold, winter months and the holidays where everyone is out shopping and putting their grubby little fingers on everything, Thieves is a life saver. Along with having a wonderful, comforting aroma for winter, the Vitality version (which is the same oil as this one, by the way) helps support our immune systems, and the warming sensation on our feet and chest when applied with a carrier oil can be a nice relief during winter.
• Add a few drops to your dishwater or dishwasher to eliminate odors and boost cleaning.
• Dilute and apply to the bottom of your feet during cold winter months.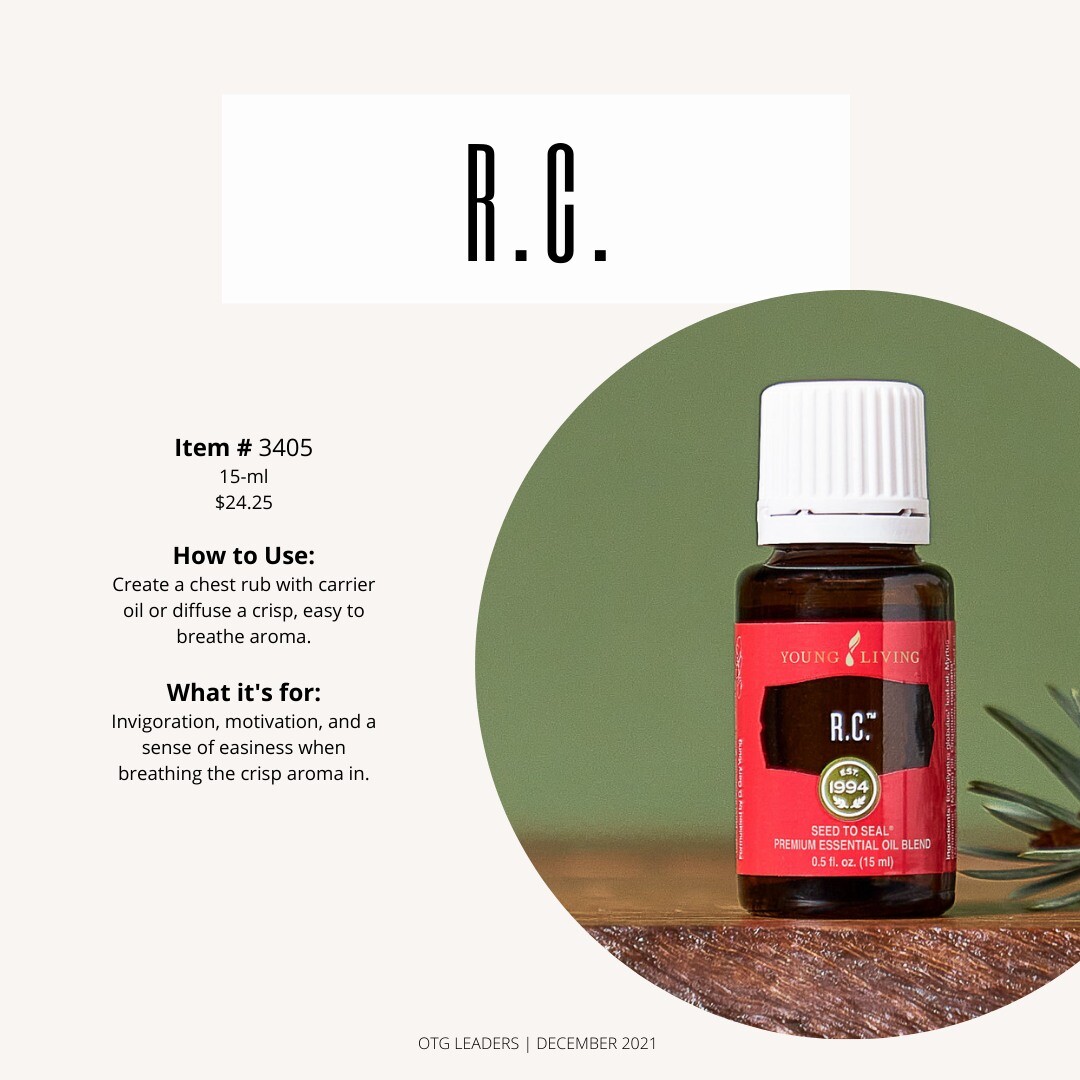 R.C. 15-ml (250 PV tier)
Speaking of chest rubs, for those days you want a cooling relief and sensation on your chest, take 3-4 drops of R.C. with some carrier oil and make an invigorating chest rub! The Eucalyptus and other fresh oils in it will have you breathing easily and feeling motivated to take on the day.
• Use R.C. with V-6 for a foot or back massage after your gym routine, outdoor adventure, or yoga practice to enjoy a refreshing scent.
• Diffuse 8–20 drops to experience the relaxing aroma in any stuffy environment.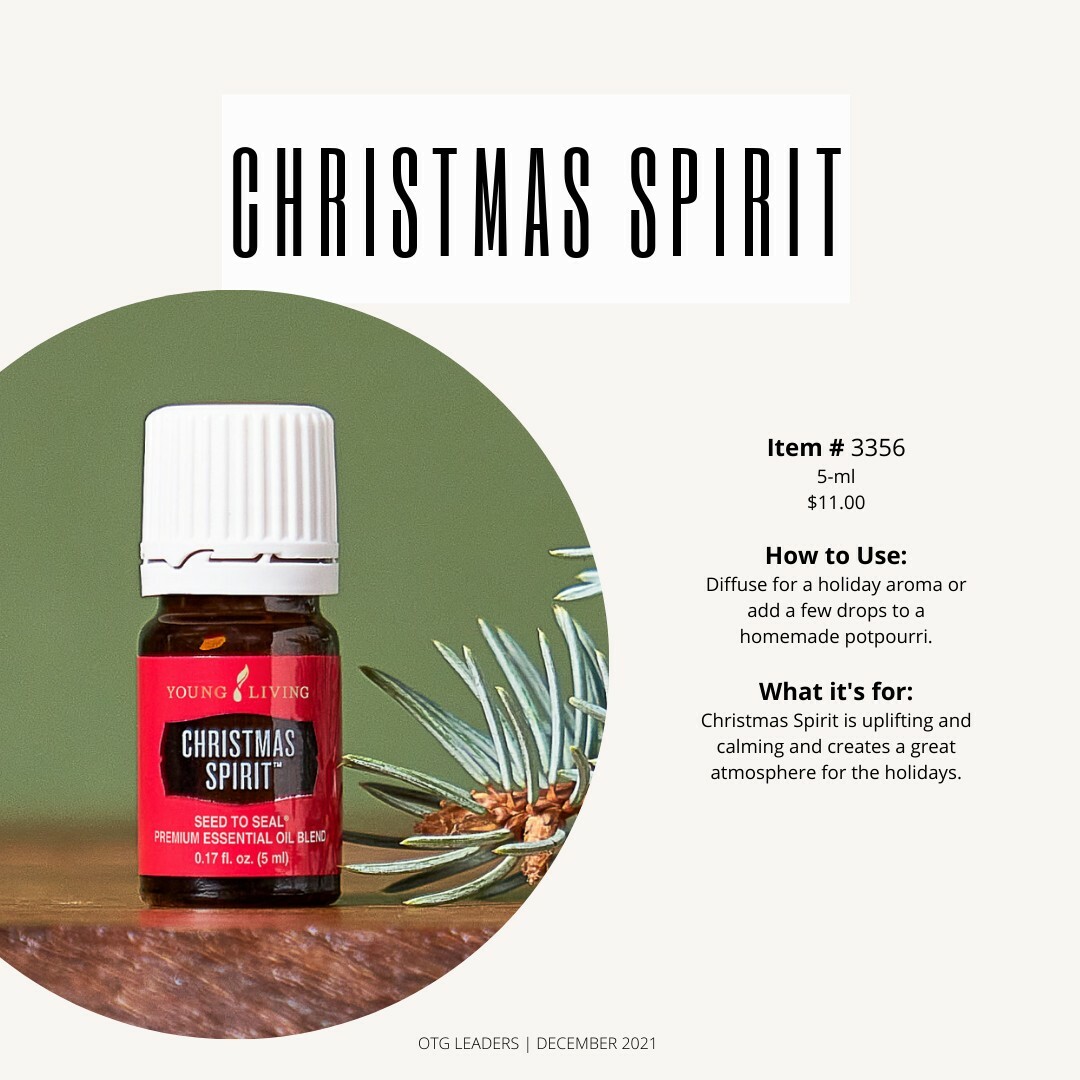 Christmas Spirit 5-ml (190 PV tier)
All the holiday gatherings will be greatly enhanced with the festive, delicious aroma of Christmas Spirit in the air. Want a little extra calming of tension or "activity" during a holiday gathering? Add a few drops of Frankincense. You're welcome.
• Add it to Thieves Household Cleaner for a festive twist to your cleaning experience.
• Use Christmas Spirit to create your own holiday potpourri.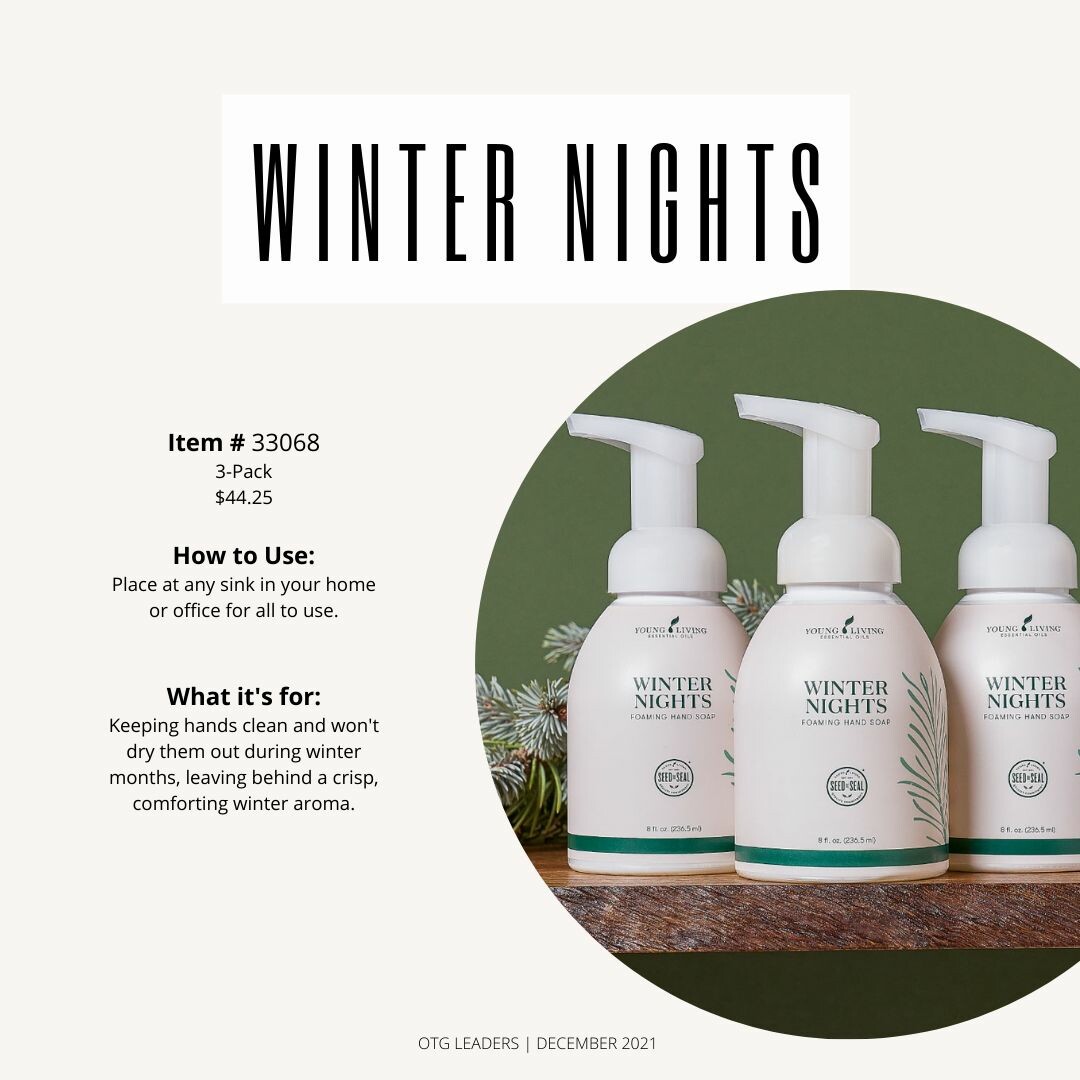 Winter Nights Foaming Hand Soap 3-pk (190 PV tier)
Keep your hands clean all winter long without drying them out. Plus, the added bonus of Winter Nights lingering on clean hands might have guests going back and washing their hands more than once.
• Leaves skin soft and clean with a sweet, woodsy scent.
• Combines Northern Lights Black Spruce, Peppermint, Cedarwood, and Orange essential oils with other naturally derived ingredients to clean hands.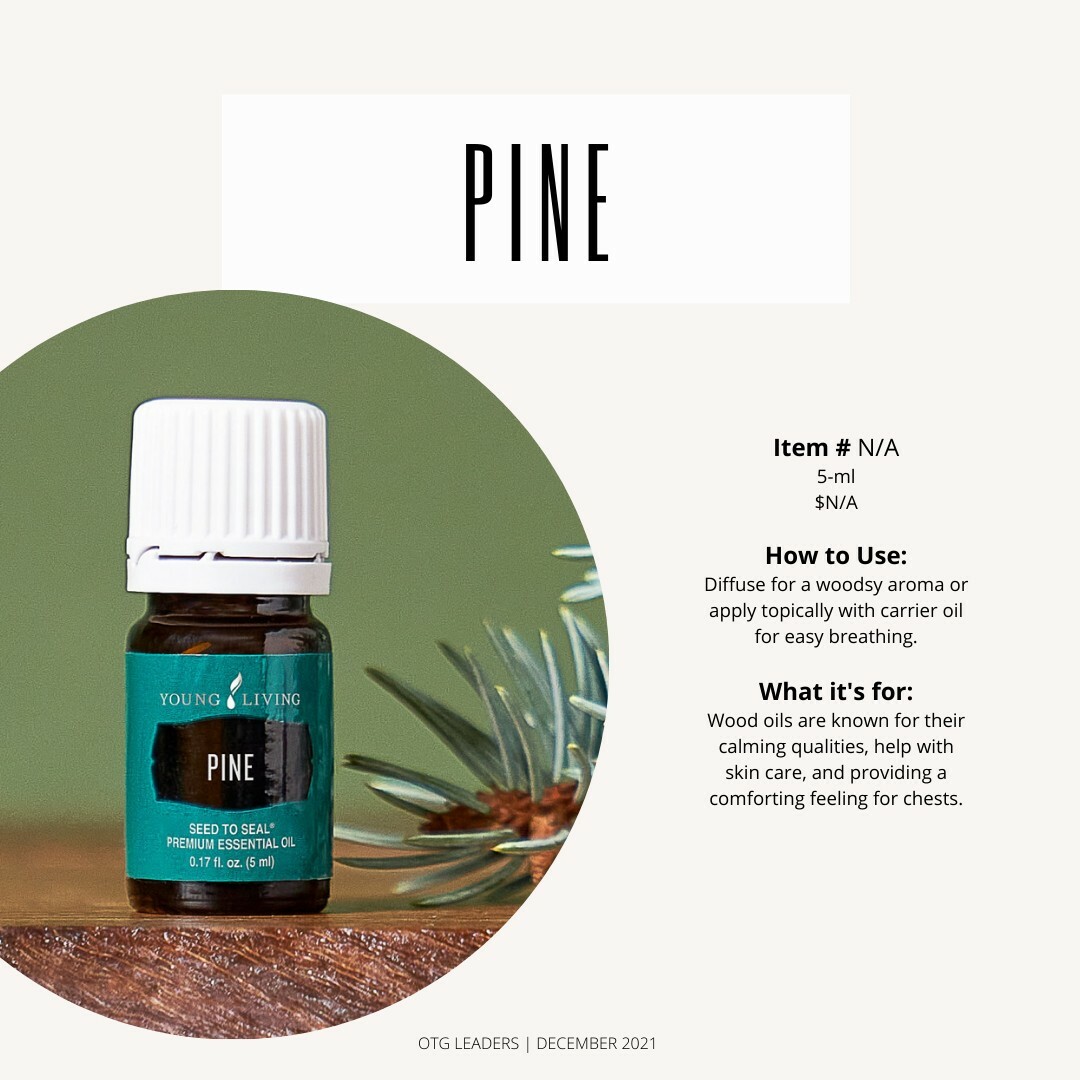 Pine 5-ml (Bonus Subscribe to Save 190 PV tier)
There's a lot of really good and interesting information out there about Pine. I definitely suggest that you dig a little and see what's been said about it recently. I will say, there is comfort and courage to be had in applying Pine topically to your chest with some carrier oil. And woodsy oils in the diffuser are always calming and easy to breathe. This is a great gift!
• Shares many of the same properties as Eucalyptus Globulus; the action of both oils is enhanced when blended together.
• Pairs well with other essential oils such as Peppermint, Lavender, and Eucalyptus.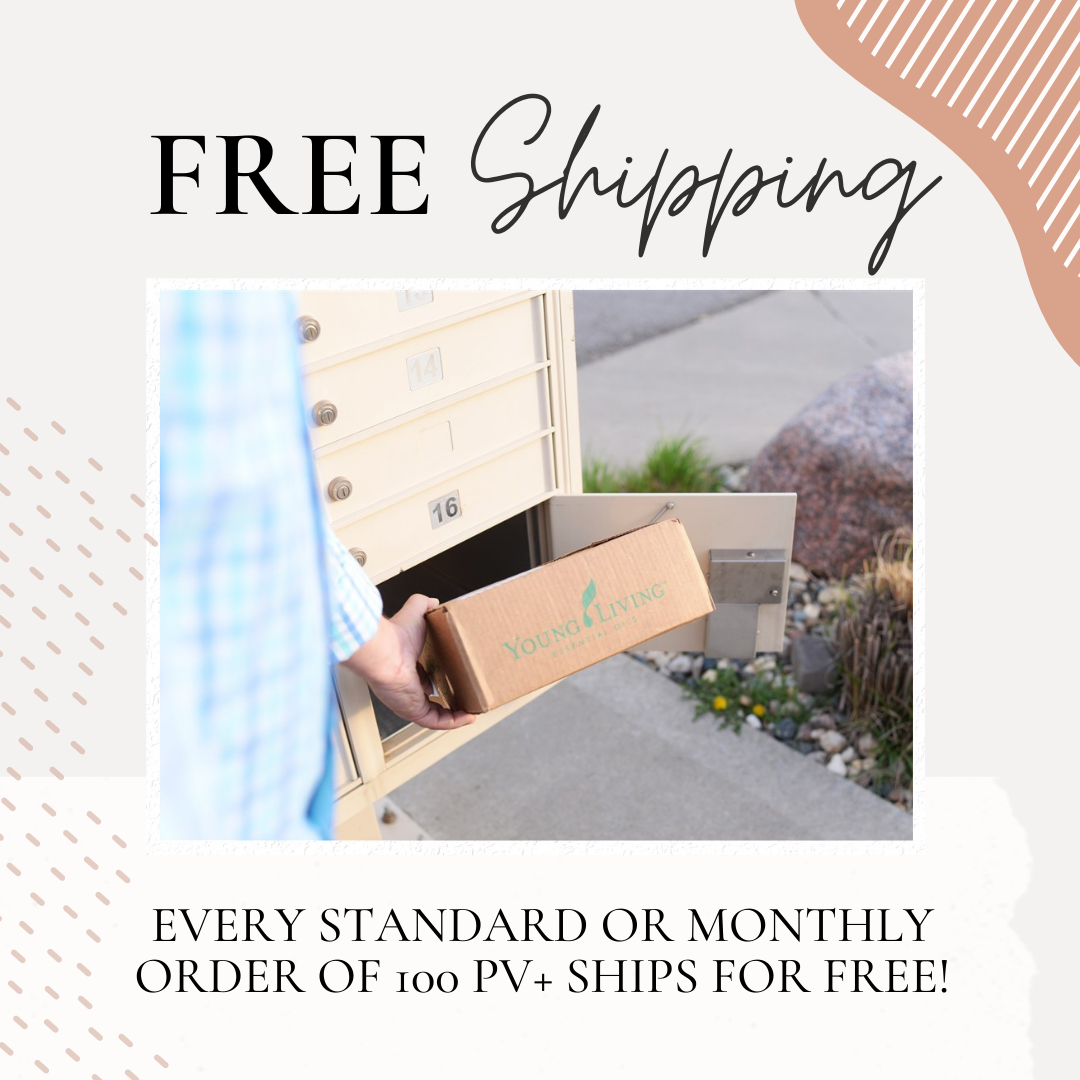 Free Shipping (100 PV tier)
Still free. Free as free can be.
• Treat yourself. Stock up on cold-weather favorites and let us cover the cost of your deliveries.
• Feel the love. We're grateful for you, so reach our 100 PV tier and we'll ship your order for free!
---
GREAT WAYS TO USE DECEMBER'S GIFTS WITH PURCHASE: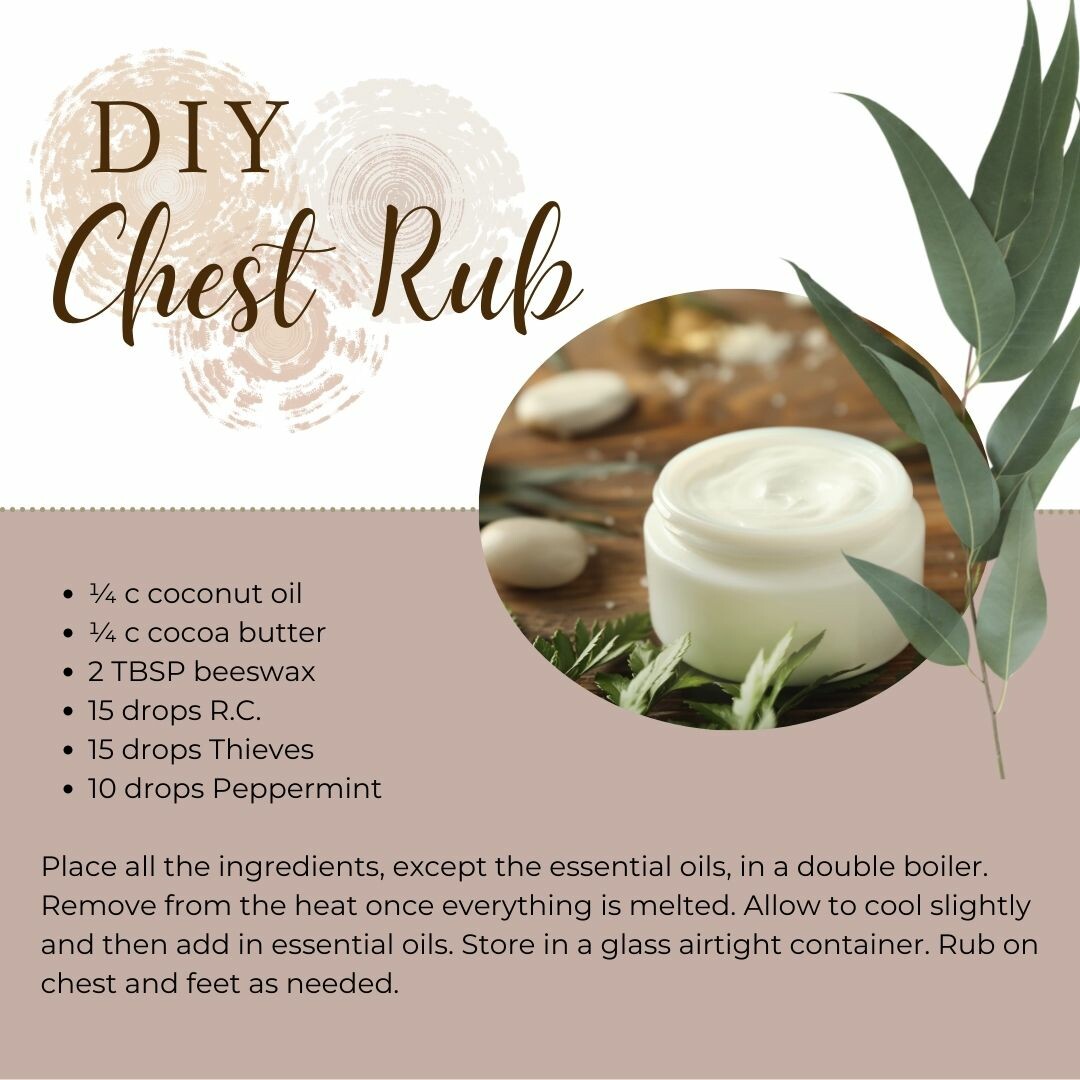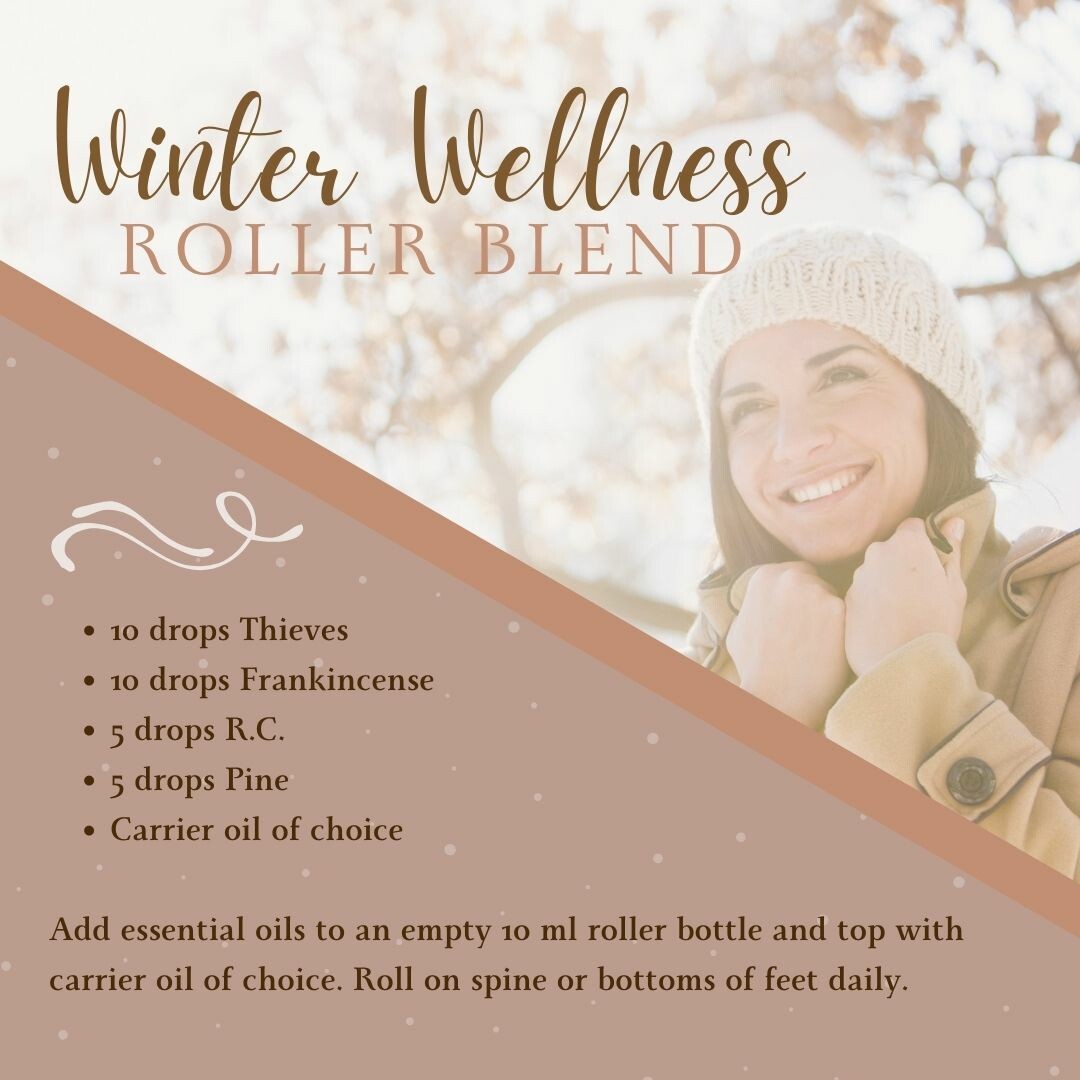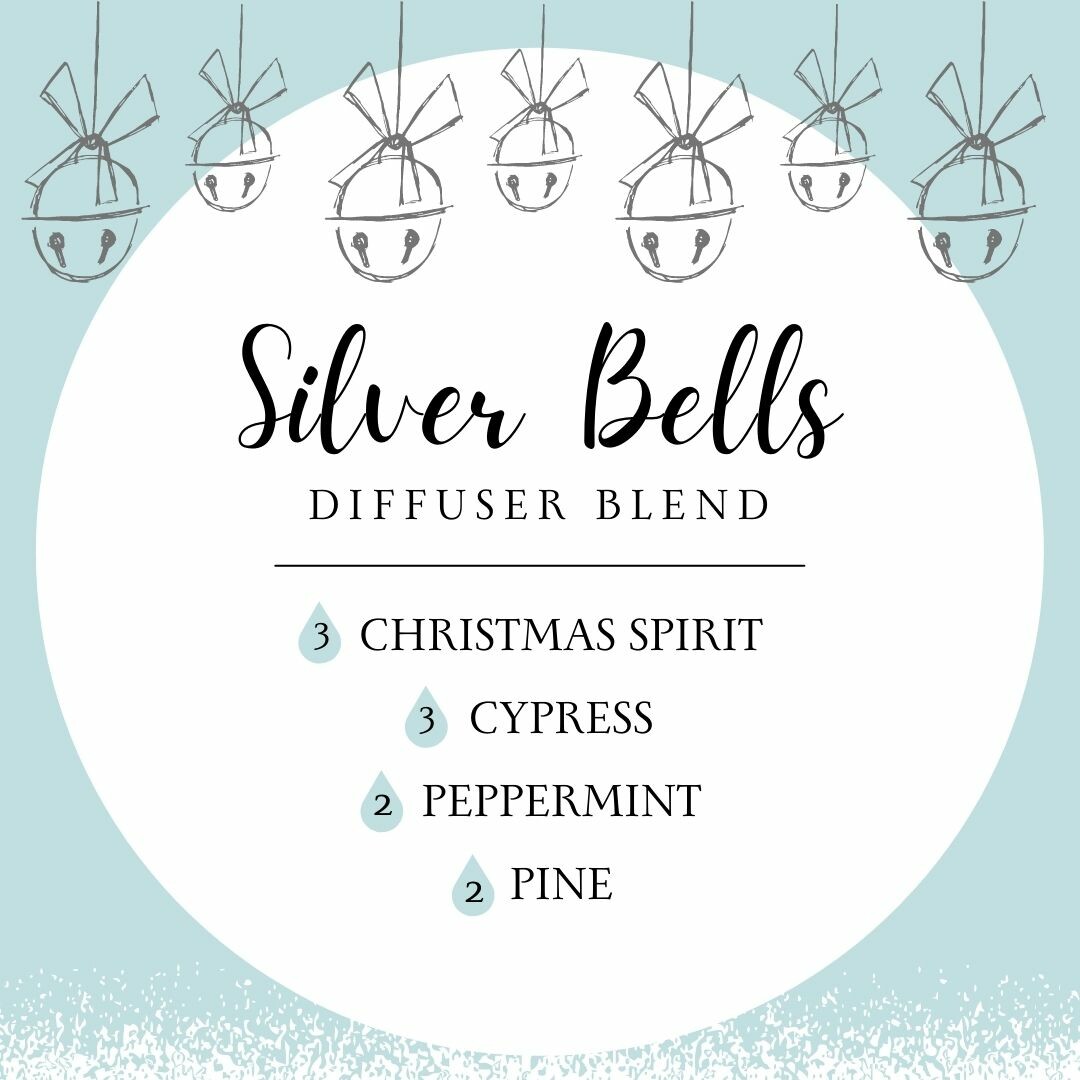 ---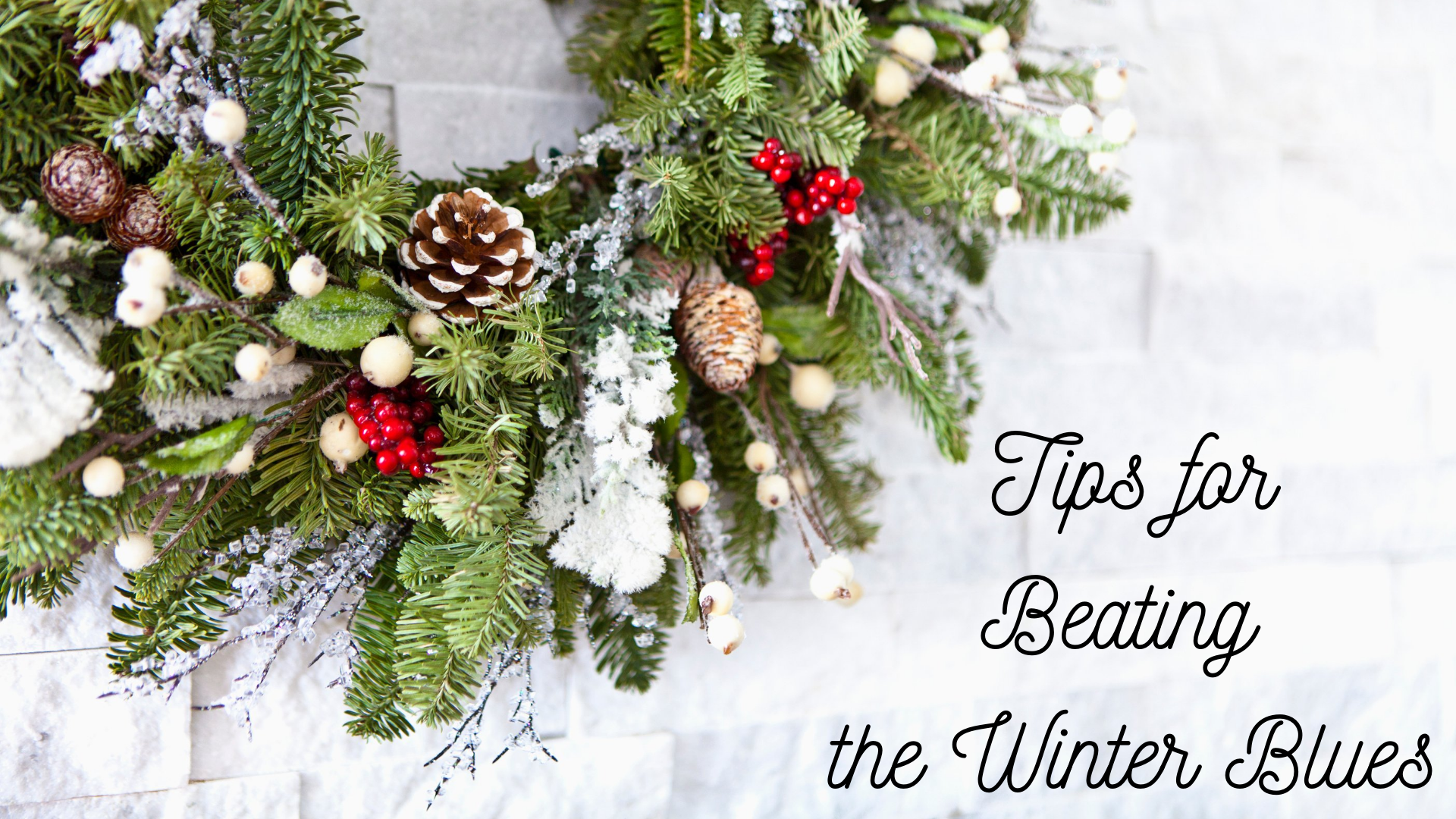 Tips for Beating the Winter Blues
When the weather gets cold and the sun goes to bed a little earlier than normal, we often need a little help in the "mood" department. Do we not? It's easy to let the gloom set in and fall prey to apathy. When you feel yourself headed in this direction, use some of these tips to lift those spirits and get your heart and mind in the right place.

Expose yourself to some natural light! Go for a walk, sit by a window - just get in some of those glorious, energizing rays. Apply R.C. to your chest prior to your walk and enjoy easy breathing!

Inhale happy scents! Aromatherapy is a great way to uplift the spirits and connect directly to the emotional control center in the brain. Citrus oils like Lemon, Grapefruit, Lime, Orange, or Bergamot are perfect for diffusing during this time of year.

Tidy things up a bit. It may sound silly but doing things like making your bed, decluttering the counter, or folding a load of clothes can help you clear the chaos in your mind and give you a sense of control and order. Apply Motivation to your wrists and behind your ears to help you get moving!

Distract your brain. When you can't seem to get out of your own head - shift your focus. Turn on some happy tunes or find a comedic video to watch. Music and laughter are proven stress relievers. Try it! Diffuse your favorite, happy scents or apply Joy.

Practice self-care. Do something that brings you joy - get your hair and nails done, read a romantic novel, take a relaxing bath using DIY Epsom salts infused with relaxing oils or one of YL's bath bombs, snuggle up to your favorite show, etc. Make taking care of you a priority!

Exercise and eat right. You'll be surprised at what a little movement can do for your mood! And make sure you're giving your body the fuel it needs with nutritious fruits and vegetables - not empty carbs and sugar. Need support in making healthy food choices? Try breathing in Peppermint instead of grabbing that extra cookie.
---
DECEMBER'S DIFFUSING CALENDAR:
Enjoy diffusing a different blend each day this month! Let me know what your favorite, holiday blend is. I want to try it!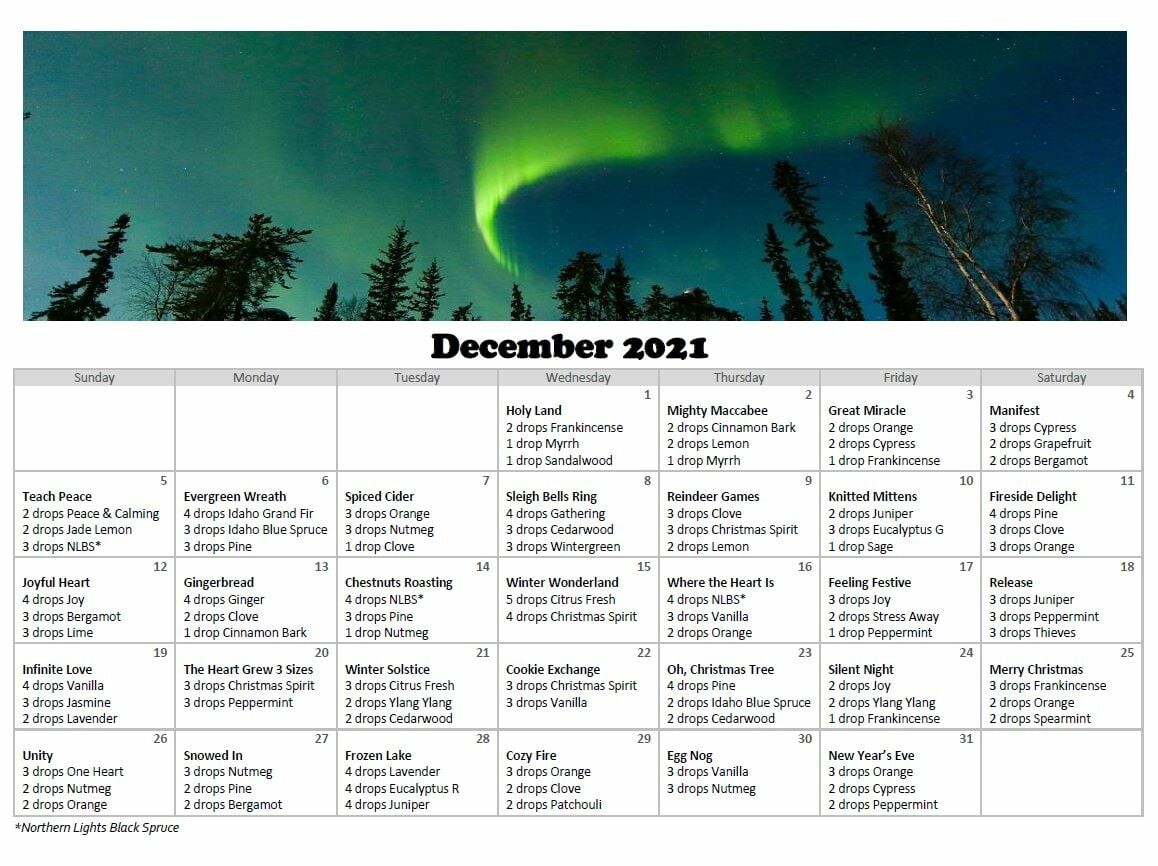 ---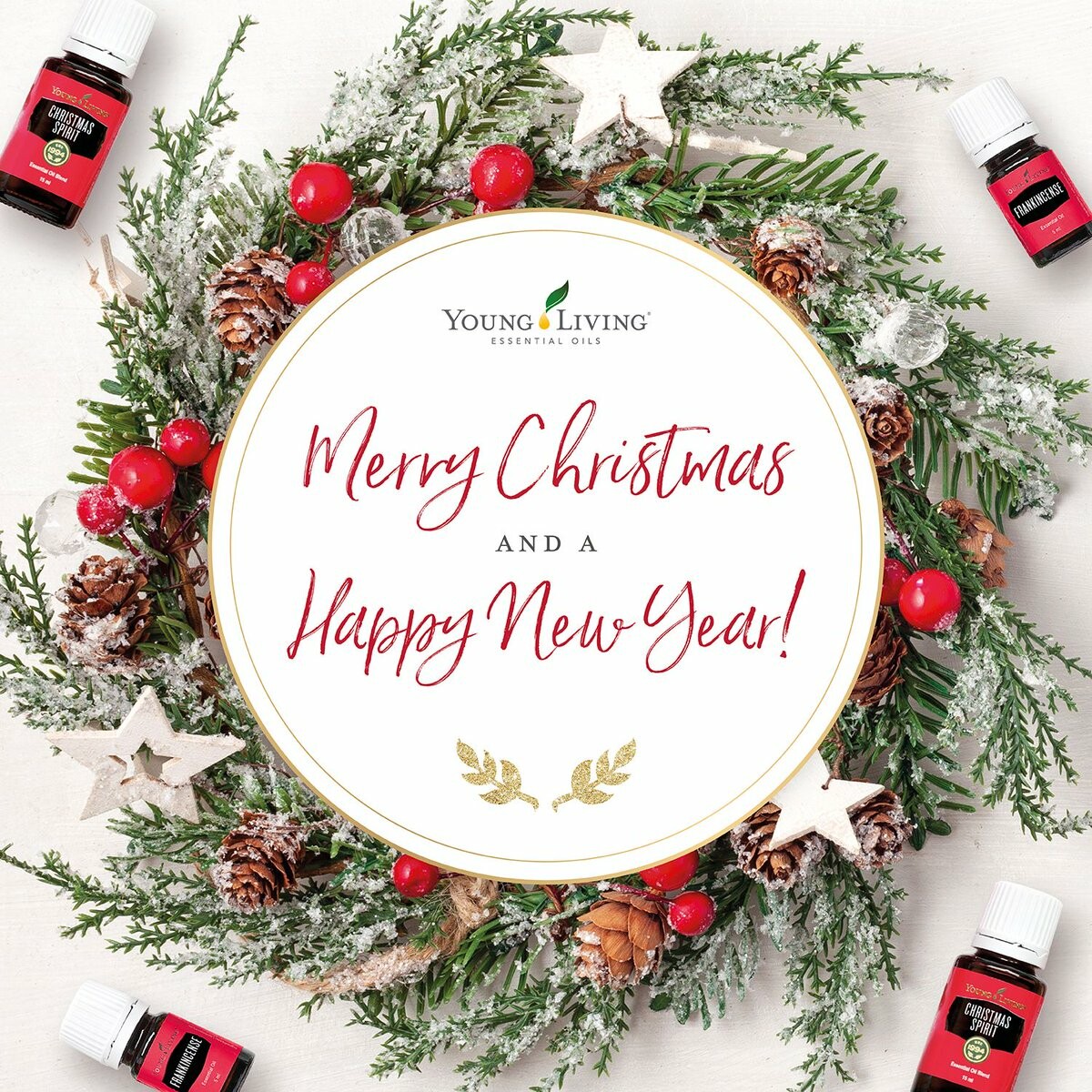 That's it for all the December news!!! Brian and I hope you have the most wonderful holiday season filled with love, joy, family, friends, and GREAT health!
If we can be of help in any way, please reach out.


Wishing you all the love and blessings the season holds!
Happy Oiling,
Andrea & Brian
Our Mission: Love Others Well & Empower Them to Do the Same