Dec 10, 2018 03:34 PM Central
Andrea & Brian Johanson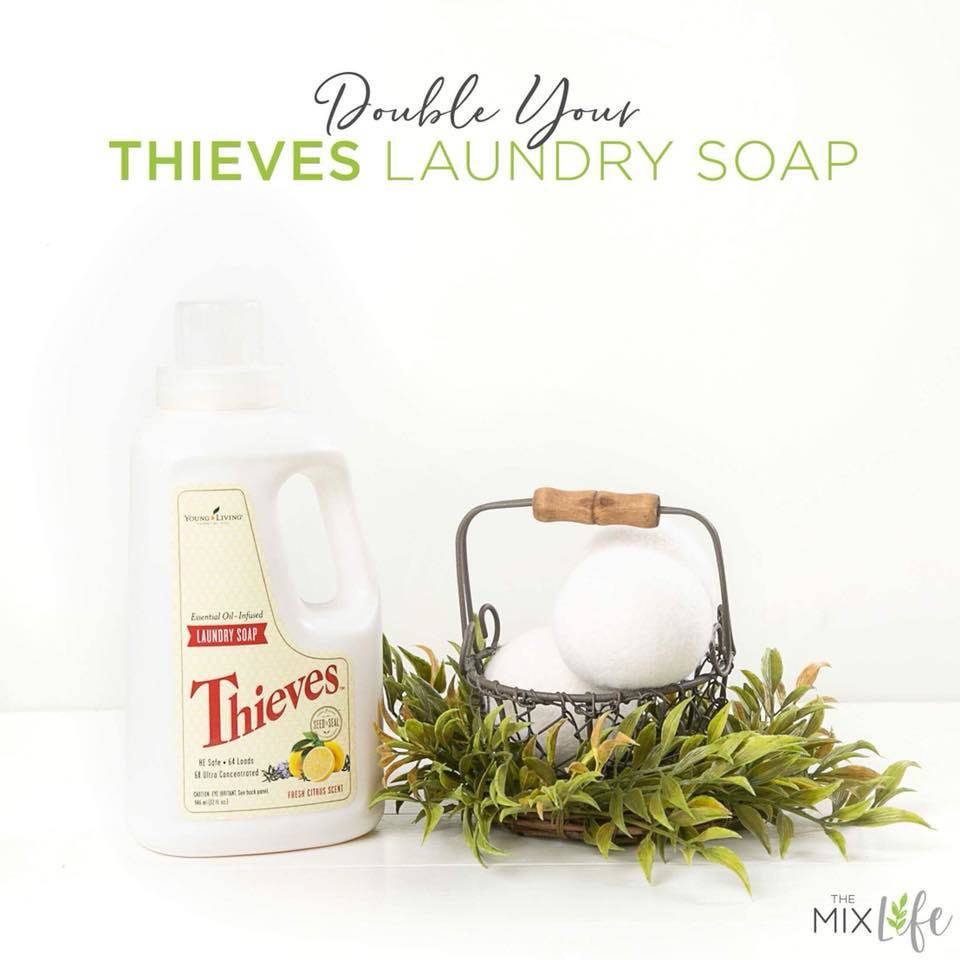 Here's a great way to DOUBLE your Thieves laundry soap, shared by fellow oiler, Molly Bridges:
When you open a new bottle of the Thieves Laundry Soap, Molly suggests pouring 16 ounces (half) into an old laundry soap bottle or a glass mason jar will work too. Stick that back in the cabinet to save for a later day. Add three capfuls of the Thieves Household Cleaner. (Holy cow, the cleaning power!!!) Slowly add 16 ounces of purified water back into the bottle and tilt back and forth gently to mix.
For HE washers you only need 1/4 a capful for each load. That's 256 loads out from one bottle of Thieves Laundry Soap! 256 loads of clean, chemical free, non toxic laundry that smells ah-mazing!!!!
Our Mission: Love Others Well & Empower Them to Do the Same