Dec 10, 2018 05:28 PM Central
Andrea & Brian Johanson
This was shared today by my friend, Marcia Miller. I love her perspective!
Recently a customer told me her budget was just too tight for Ningxia. Trust me. I get that. It was a huge leap of faith for me to try it myself.
I did an unofficial test two and half summers ago. I took one pouch faithfully for 30 days. WOW! It was a busy time with many commitments I stayed well and got all my tasks accomplished. When I had some down time I stopped taking the Ningxia because I wanted to know if it really helped me *I am stubborn like that*.

I referred to what happened next as the great Ningxia crash of 2016. I remember laying on the couch thinking if this is how I feel without it I will find the money for it. It is a sacrifice but for me it is worth it. It is easier for me to stay well than get well.
For me it is worth less downtime and more productivity.

I did however research the cheapest way to purchase it (see graphic). Depending on your purchase method it will cost $2-3 a serving.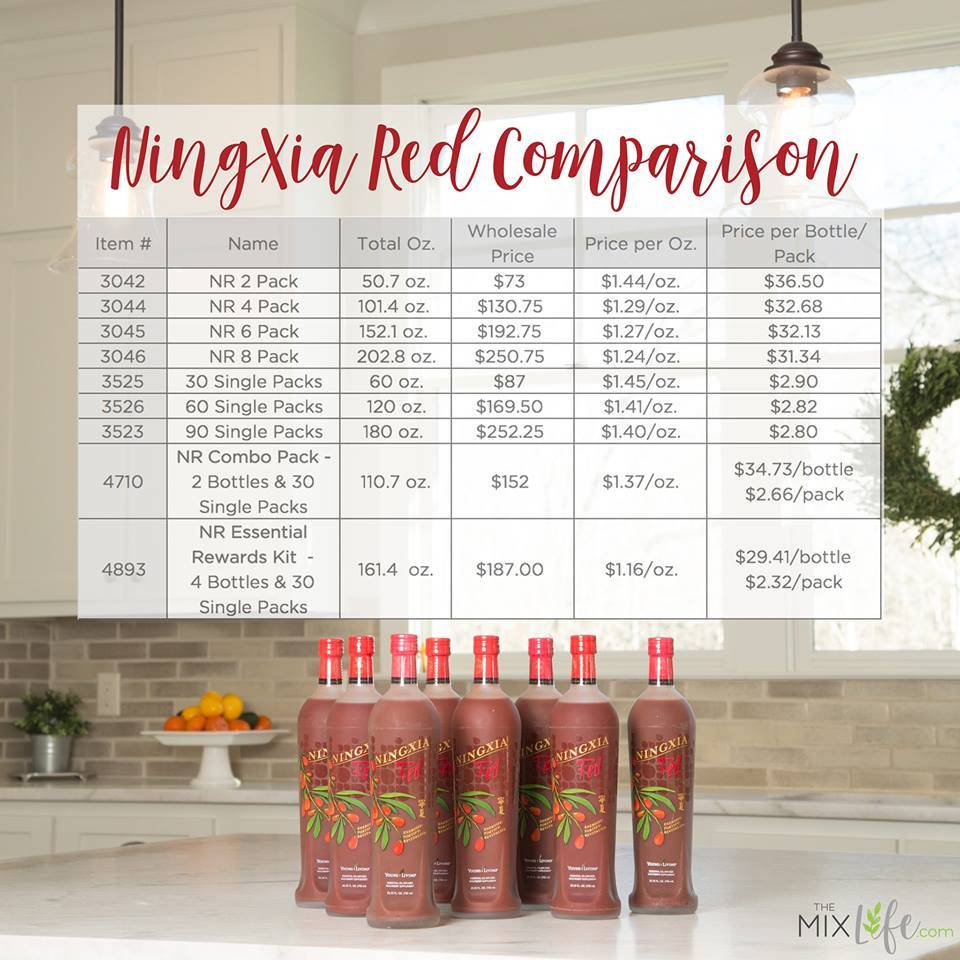 However, it is important to remember that with that you get the antioxidant equivalent of...

• 200 oranges OR
• 1628 blueberries OR
• 44 carrots OR
• 20lbs of spinach OR
• 118 broccoli florets OR
• 146 strawberries OR
• 186 apples

Which would be way more expensive and difficult to consume than 2 oz of Ningxia!
Our Mission: Love Others Well & Empower Them to Do the Same