Feb 1, 2018 08:18 AM Central
Andrea & Brian Johanson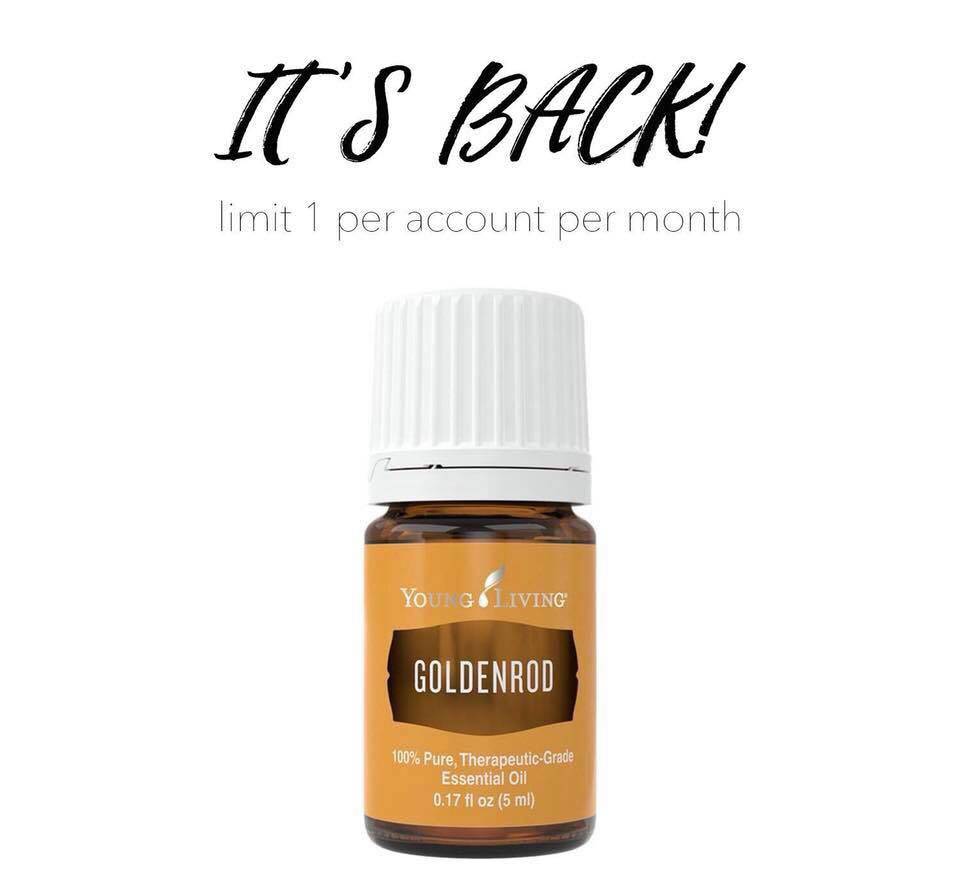 May I introduce you to Goldenrod? This is EVERY MAN'S FAVORITE OIL! It's only available for a limited time and it's limited to 1 per account, so get yours ASAP! This oil does NOT stick around (no pun intended!) Goldenrod is it's name! Stock up while you can to get your man through the months when it's not available!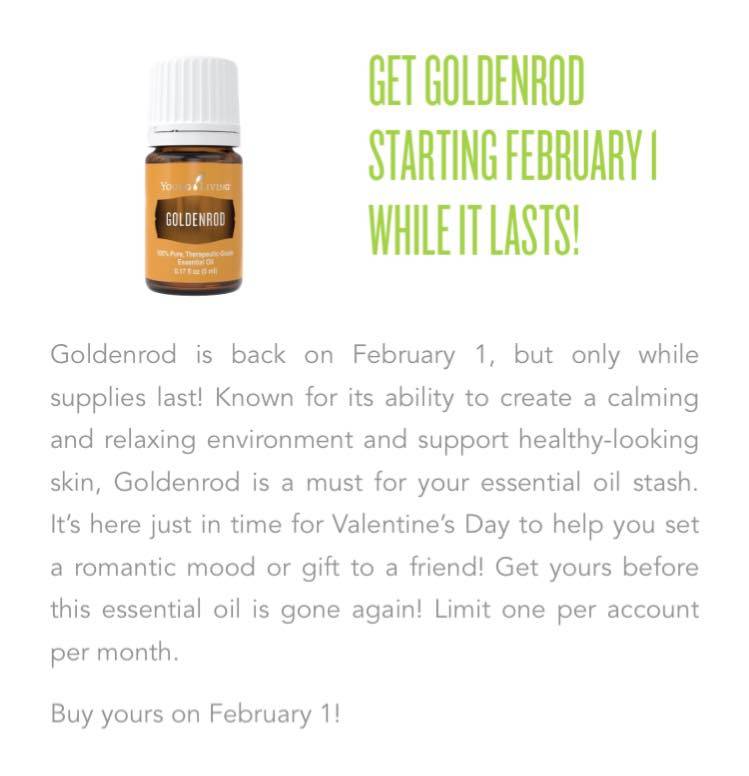 Our Mission: Love Others Well & Empower Them to Do the Same