Feb 1, 2018 07:28 AM Central
Andrea & Brian Johanson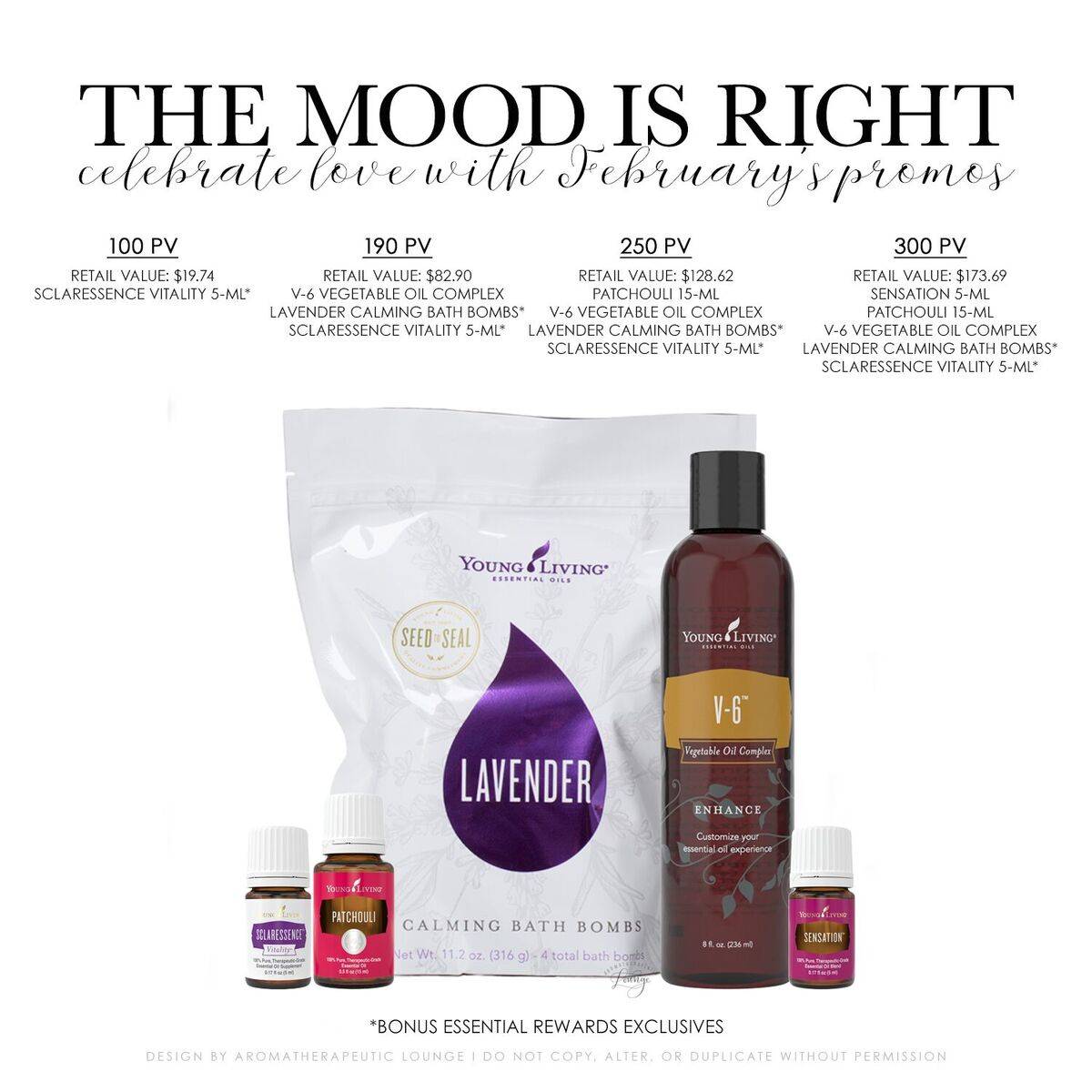 With Valentine's Day right around the corner, Young Living is helping to set the mood with this month's promos! Look what you can get for FREE in February! Remember, SclarEssence and Lavender Bath Bombs are each exclusive Essential Rewards (ER) promos, so you'll only get them if your order is place via ER. Below, I'll explain why I love each of these and why they're GREAT freebies in February!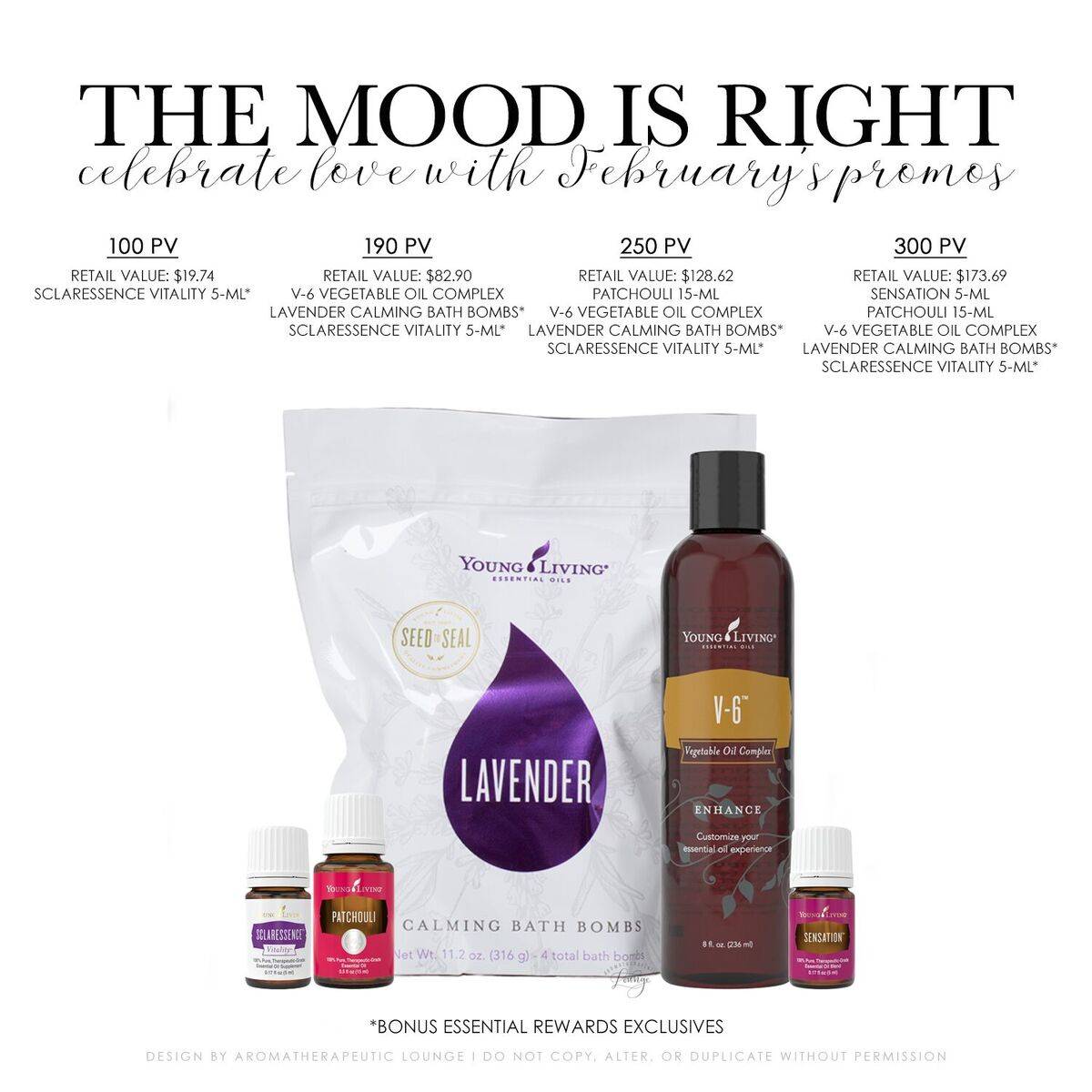 SclarEssence - This oil helps to support hormonal balance and the female reproductive system. When we ladies are in balance hormonally, we're much more open to being "in the mood!" SclarEssence can be used topically on the outside of the right ankle (the female vita flex point) and SclarEssence Vitality can be used as a dietary supplement.
Lavender Bath Bombs - Fizzy and delightfully relaxing in a nice, warm bath....ahhhhh....YL, take me away!
V-6 Vegetable Oil Complex - Remember all those recipes that call for a carrier oil and all those times you wanted to topically apply your oils with a carrier? V-6 is the best of the best! Why, you ask? It's a combination of fractionated coconut oil, grape seed, sesame seed, sweet almond, wheat germ, sunflower and olive oils. It's specially formulated as a carrier oil and is WONDERFUL for use in massage.
Are you catching yet where YL is going with prepping for Valentine's Day??? It only gets better....
Patchouli - This isn't grandma's "hippy oil" from the 60's! It's calming, relaxing, and great for the skin. You can diffuse it, wear it as perfume, create a room spray, add it to your DIY moisturizer...there are lots of possibilities!
Sensation - Ohhhhhh....my FAVORITE of all this month! Delightfully floral, but not overwhelmingly so, this oil is alluring, uplifting, and opening, helping one to release the demands and stressors of the day, definitely setting the mood with anticipation. It's wonderful to use as a perfume and can also be used on the inner thighs. It can also be applied on the edge of your ears, the back of your neck and in your cleavage; alternatively, it can be diffused. I personally opt to use it topically; however, it's really nice diffused with Orange and Idaho Blue Spruce. Don't forget to combine it with the V-6 carrier oil for a massage. You're going to fall in love with Sensation if you haven't already!
Our Mission: Love Others Well & Empower Them to Do the Same