Feb 3, 2020 03:24 PM Central
Andrea & Brian Johanson
Young Living is showing us the LOVE this month with 15 ml bottles of oily goodness! WOW! Plus, there's an additional 400 PV tier with YL's Seed to Seal Collection of 3 oil favorites - Lavender, Peppermint & Tea Tree, in 10 ml bottles. Restful sleep x 2, romance x 2, beautiful skin x 4...there's SO much to love this month!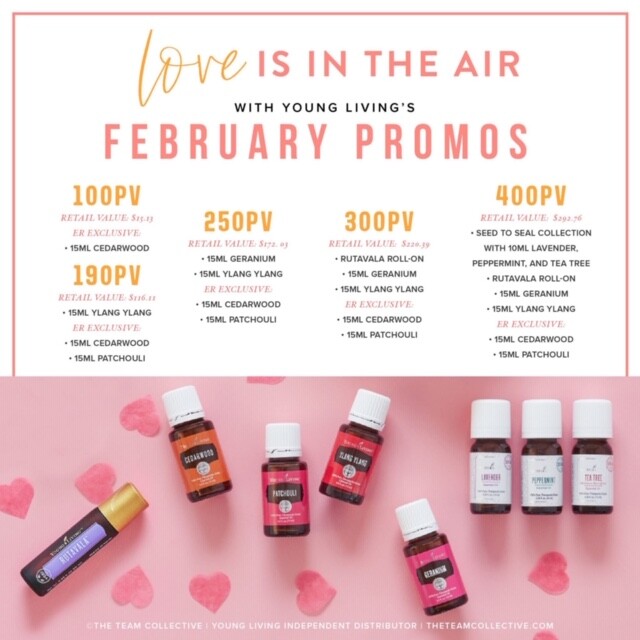 Here's a little bit more on each of these special oils: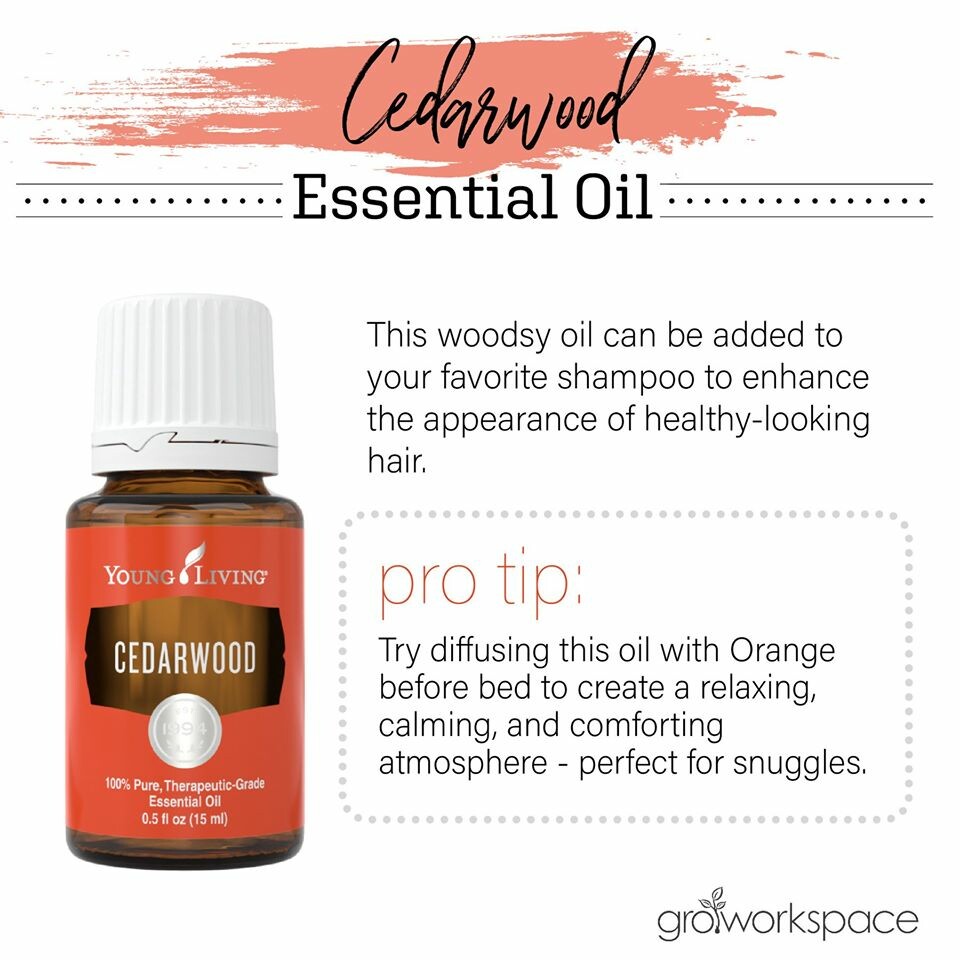 Cedarwood essential oil, 15 ml (ER Exclusive)
Give the gift of massage, enhanced by Cedarwood. Your loved one will enjoy silky-smooth skin along with a scent that soothes
Make bedtime an oasis. Before heading to bed, diffuse the balmy, oh-so-comforting scent of Cedarwood, so your evenings are relaxing.
Johanson Favorites: I apply this oil to the bottom of my toes every night before bed. I find that it helps me enjoy restful sleep throughout the night. Cedarwood is also great for supporting brain and DNA health. Try applying to the crown of your head or base of your skull. Not only that, Cedarwood is also a great addition to your DIY skincare recipes.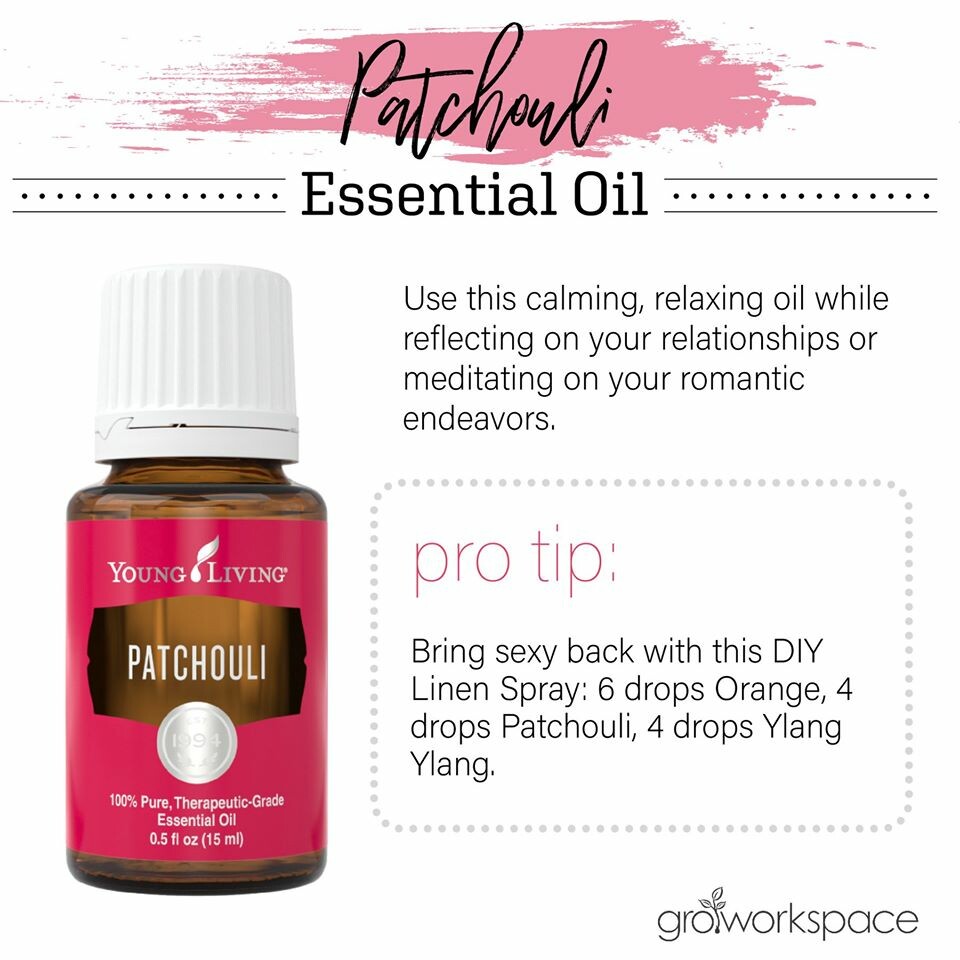 Patchouli essential oil, 15 ml (ER Exclusive)
Rub the powerful aroma of Patchouli on your wrists while meditating, and don't forget how blessed you are by the people in your life.
Balance your perfumes. When mixing up sweet and floral DIY perfumes, don't forget to add complex notes. The musky tones of Patchouli will catch everyone's attention.
Johanson Favorites: Can I be honest here??? Patchouli is not my jam. I just can't get over how it smells. I am admittedly in the minority. Many of my friends wear it as perfume, add it to their DIY skincare recipes, and apply it over their hearts for its calming benefits. It's a huge member favorite...just not my favorite. :)
Ylang Ylang essential oil, 15 ml
Who needs a bouquet of flowers when you can add the soft and sweet scent of Ylang Ylang to your diffuser? Turn it on each day and night to truly feel the love.
Love your locks. Combat winter hair with this DIY mask: Add drops of Ylang Ylang to coconut oil and comb through hair. Let sit for an hour and then rinse.
Johanson Favorites:
This oil is extremely calming to my heart. I love to apply it and feel my heart quiet, imagining myself sitting in the cool of a garden instead of running on a racetrack. This is also an extremely alluring oil, so I like to wear it like perfume on date night. It definitely gets my mind in the place where I want it to be and sets the mood for both of us.
Geranium essential oil, 15 ml
Add a drop or two to your morning and nightly moisturizer for a glowing look.
Add a few drops of Geranium to a cup of Epsom salt for a peace-producing, stress-relieving soak.
Johanson Favorites:
I love to add a drop or two of Geranium to my diffuser when I want to create a romantic atmosphere. It doesn't take much, so this bottle will last you a long time! Brian also uses Geranium to help support healthy blood sugar levels. Geranium supports the cell's natural ability to take up water, enabling water to pass through more easily. This, in turn, helps support healthy blood sugars in normal ranges. (You can read more about this in Taming the Dragon Within, How to Balance Women's Hormones Using Essential Oils, by Deardeuff & Deardeuff, pg. 25-26, www.discoverlsp.com)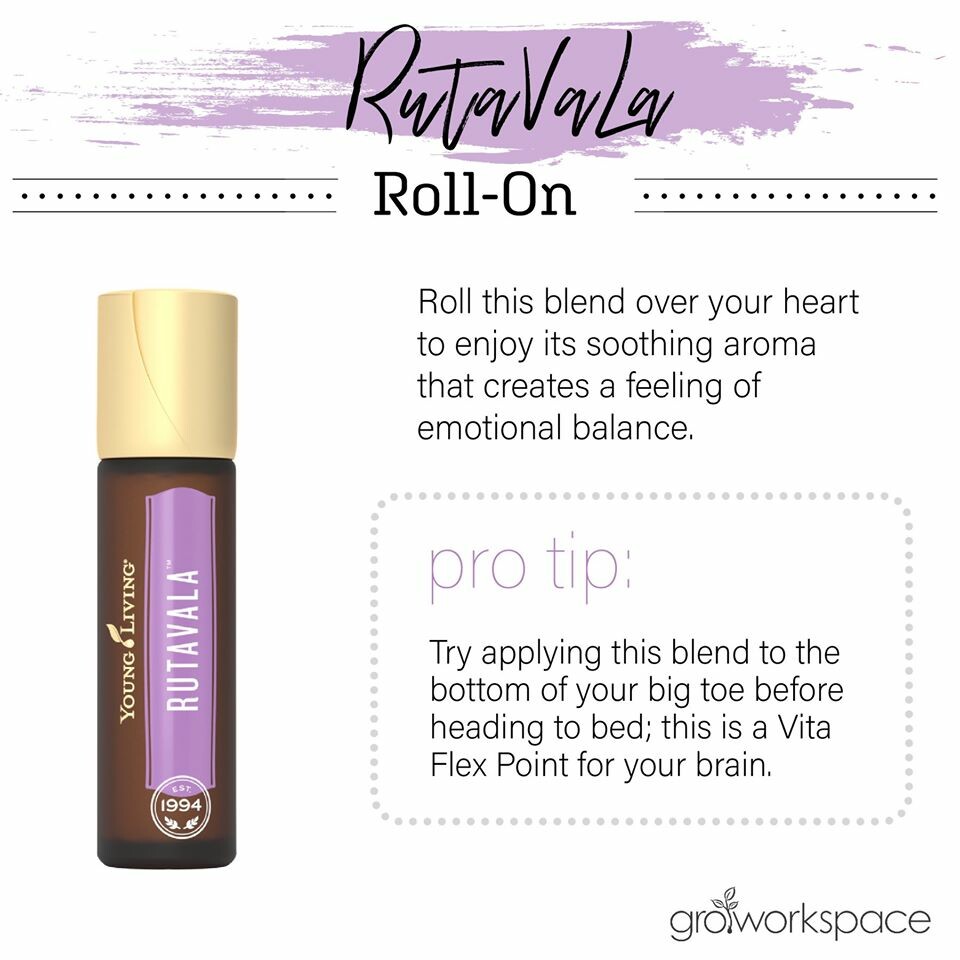 Swipe RutaVaLa Roll-On over your heart to find emotional balance.
Apply to your wrists before bed for a restful evening
Johanson Favorites:
Ok, in my opinion, this oil hands-down needs to be applied to your feet at bedtime and protip - wear socks. This is definitely a strong-smelling oil! I will say that it absolutely helps me to enjoy restful sleep. I prefer using it when I know that I have some extra hours that I can sleep in.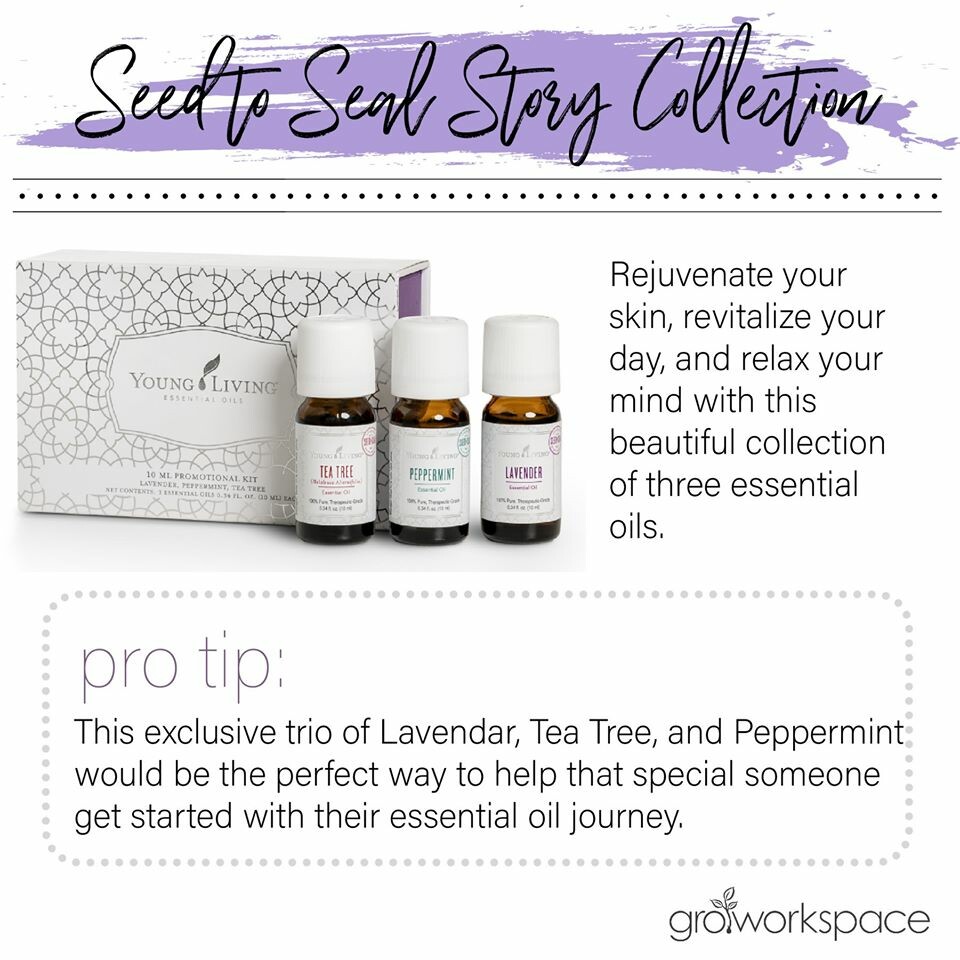 Seed to Seal® Story Collection
This collection is perfect to give to someone you love. Each oil (Lavender, Tea Tree, and Peppermint) along with a Seed to Seal Story Collection comes with an elegant white label, in an exclusive 10 ml size that cannot be purchased outside of this promotion.
Johanson Favorites:
I could list favorites for each of these oils - calming, healthy digestion, skin support and so much more! These are 3 oils that are basics that nearly everyone has heard of at one time or another, so it's a fantastic place to get introduced to the amazingness of YL's oils. Why not stock up this month on your favorites, get this, and gift it to someone you love?
What are you most excited about this month?
Happy Oiling!
Andrea & Brian
Our Mission: Love Others Well & Empower Them to Do the Same