Sep 12, 2018 11:29 AM Central
Andrea & Brian Johanson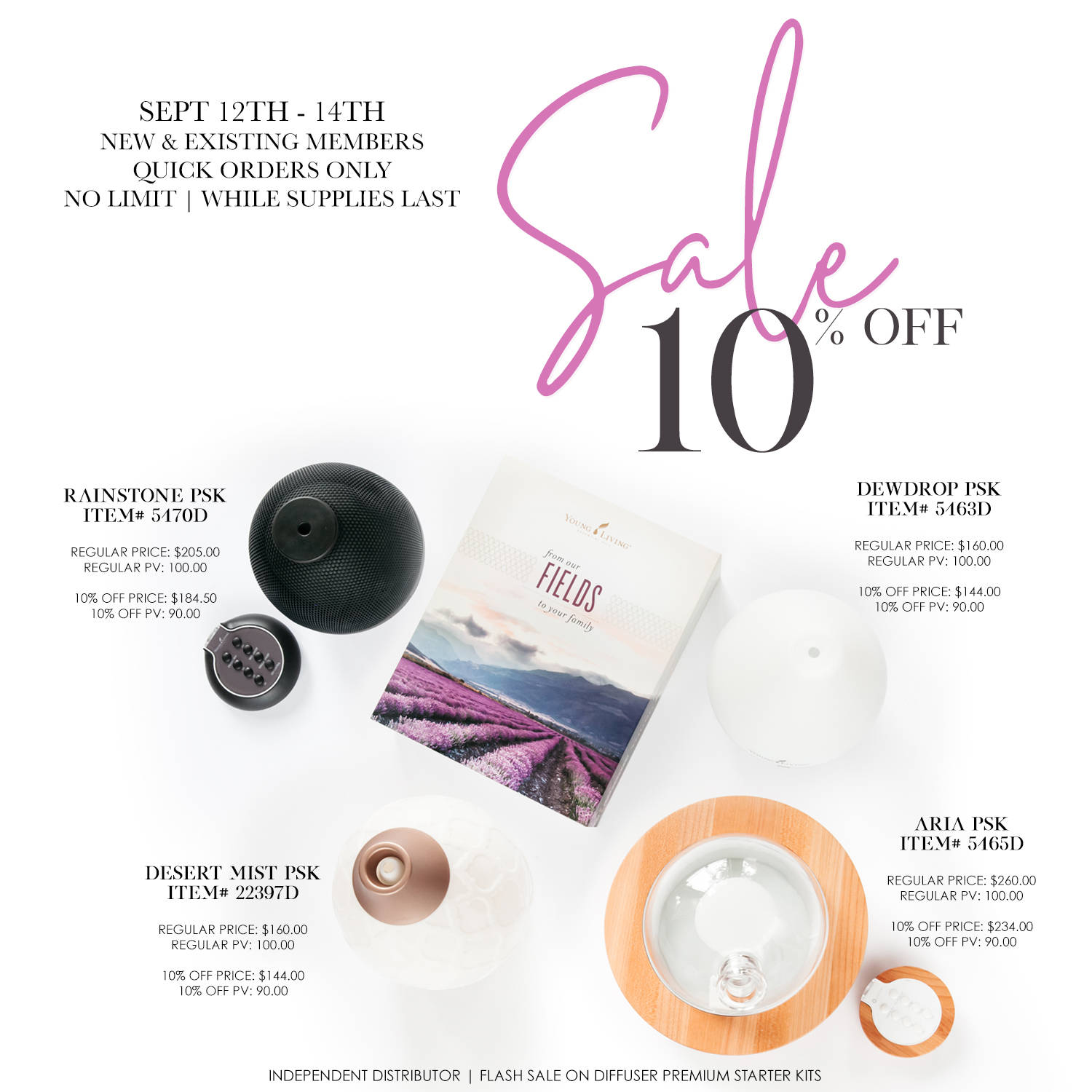 It's a flash sale!
10% Off ALL Diffuser Premium Starter Kits!!!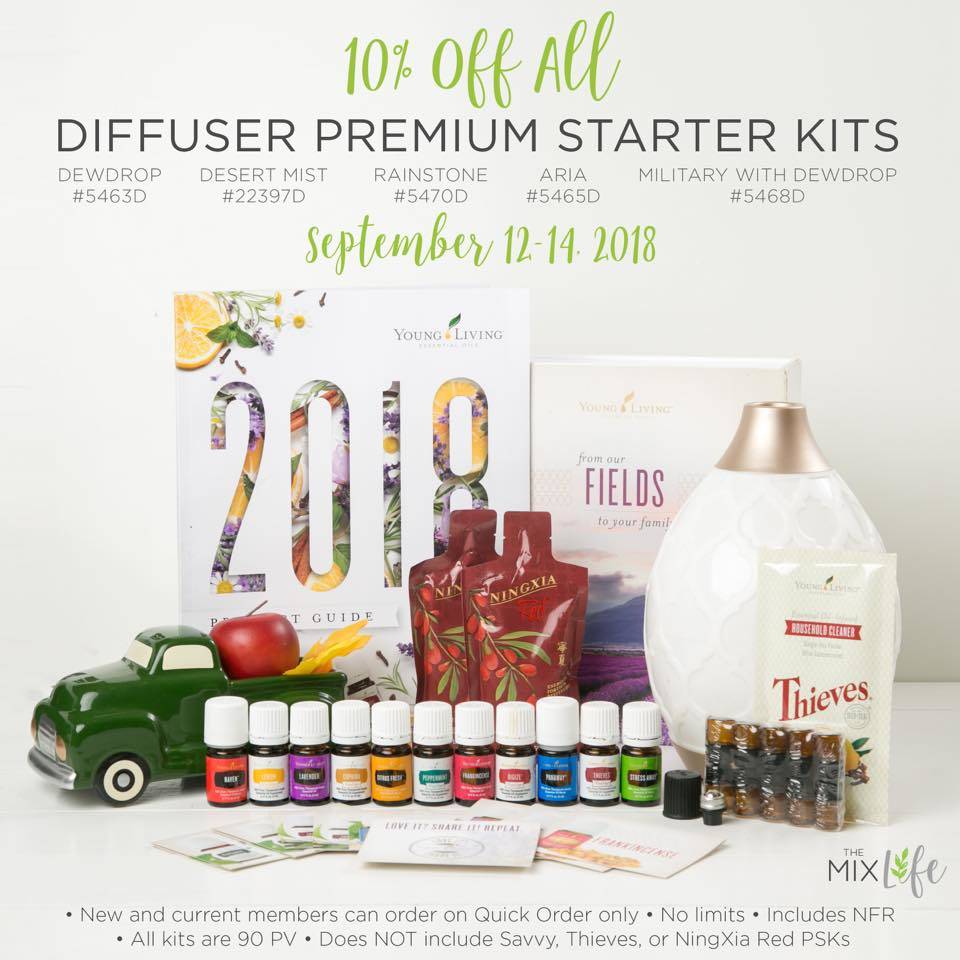 Discounts on YL's Premium Starter Kits (PSK) only happen once or twice a year, but this one is even more rare because EVERY SINGLE DIFFUSER OPTION is 10% off!!! Usually only one or two options are on sale, but you have your choice of 4 different options!!!
This sale is from TODAY through FRIDAY, SEPTEMBER 14th!
If you're not already a Young Living Preferred Customer with a PSK of your own
, you can
g
et started
and
save even more than the already 50% off retail pricing!
You might even decide to get two so you can have diffusers in more than one room of your house. Trust me, you'll be glad you did!
New members always receive lots of great support, so you can be sure that we'll help you know how to make the most out of every bottle of oily goodness and provide you with a wellness plan that will help you meet your personal health & well-being goals.
If you're already a Young Living member, this is the BEST time to grab another diffuser and replenish your oils! Simply log into your Virtual Office and place a quick order for the PSK diffuser option you'd like!
Why not knock out some early Christmas shopping and get PSKs for those you love? Make your dollars go even further by using your member number and enrolling your friends and family as Young Living Preferred Customers, rather than purchasing kits via Quick Order, and as long as you have a 50+PV order of your own placed, you'll get a $50 thank you check from Young Living for each of your friends and family you gift with kits of their own! Not only that, they'll also have wholesale pricing when they want to order more because they'll already be Preferred Customers! It's the gift that keeps on giving!
Want to sign up your spouse as a Preferred Customer and get that extra diffuser (or two) into your house? You can now enroll them and be sent a $50 thank you check when you have your 50+ PV order of your own in place!
Need help or have questions? Please reach out! (therenovatedlife@gmail.com) We're happy to help!
Our Mission: Love Others Well & Empower Them to Do the Same