Jul 2, 2018 04:29 PM Central
Andrea & Brian Johanson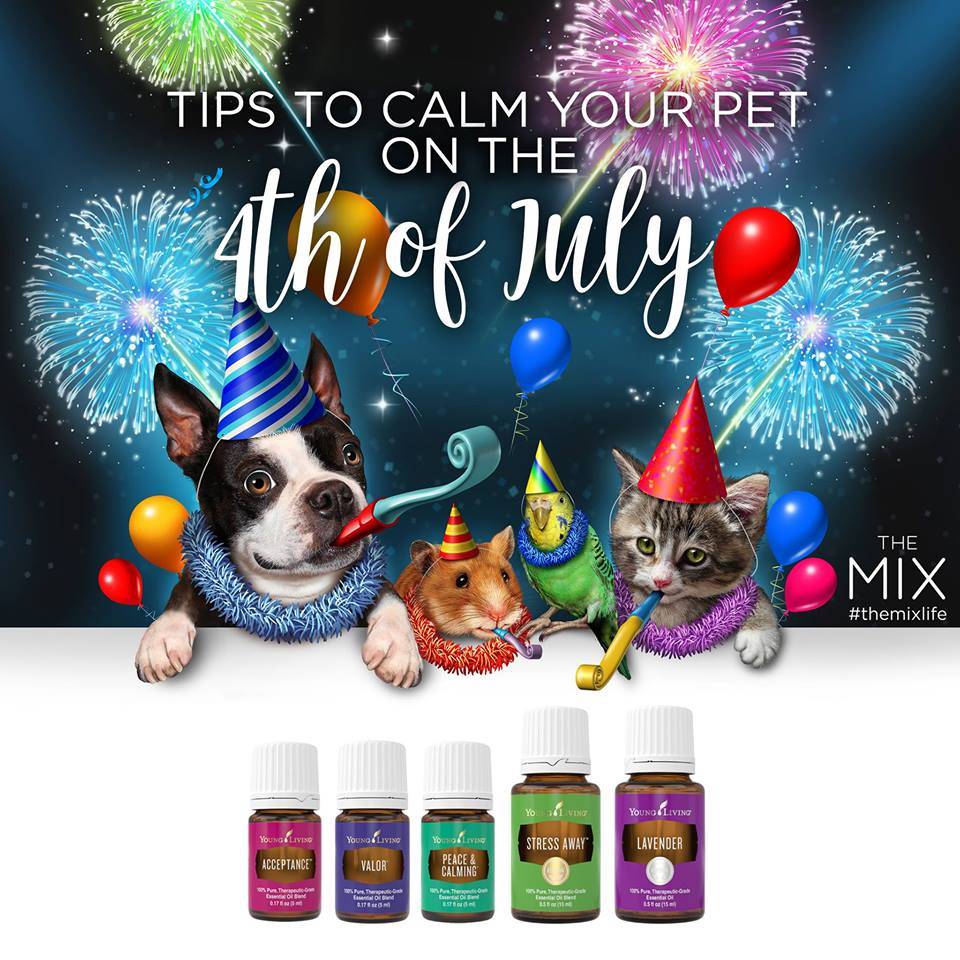 Our family has done a lot of volunteer work with our local animal shelter and loved sharing that experience together. Did you know that July 5th is one of the busiest days of the year for animal shelters all over the country because the most number of pets get lost on the 4th?
The reason is because pet owners sometimes underestimate how their pets will react to the loud fireworks going off around them and for those pets that are afraid, their instinct is to run and try to get away from the loud noises. If they are not restrained or on a leash, they could end up lost and may even get hurt while on the run.
Regardless of whether or not your pet has shown any sign of fear toward fireworks before, you just never know how they will react. Not only that, there are other hazards that can harm pets during the festivities.
Here are a few practical tips from PetFinder to help you keep your furbabies safe on the 4th: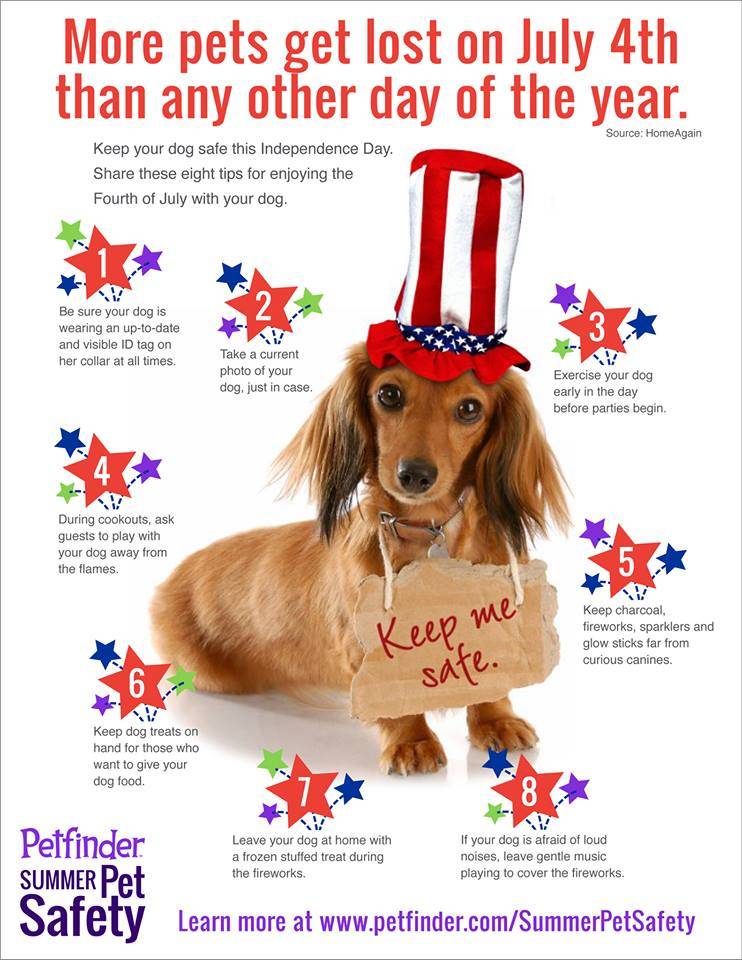 From an oily standpoint, there are a few different ways that we help keep our furkids happy and calm during 4th of July week. First, we make sure that we have our diffusers going in the evening to help keep our dogs relaxed and calm during the festivities that happen on multiple nights. We also put a drop or two of our chosen oil (usually Peace & Calming or Lavender) onto our palms, rub them together, then stroke their fur. We may instead rub a bit on their paws or the outsides of their ears. We also do this during thunderstorms to help calm our furbabies during a time that could otherwise be stressful to them.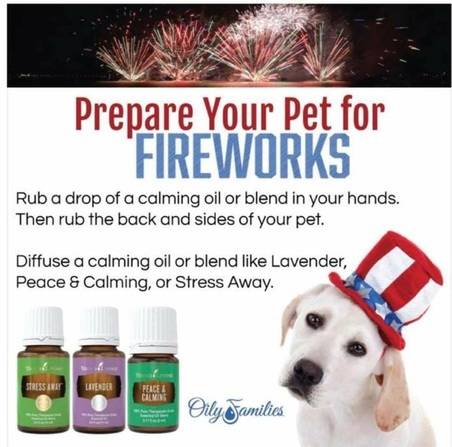 Here are a few other essential oils that your furry friends may enjoy:
Stress Away
Acceptance
Valor

Try some different combos and see what works for you and your pets. If applying topically, do your research on dilution ratios, especially for smaller dogs. And if your furbabies don't have to be outside on the 4th, please let them stay inside!
Happy 4th of July, one and ALL!!!
(Thank you to Danyelle Ho for sharing some of this information in The Mix, FB group.)
Our Mission: Love Others Well & Empower Them to Do the Same