May 18, 2018 01:03 PM Central
Andrea & Brian Johanson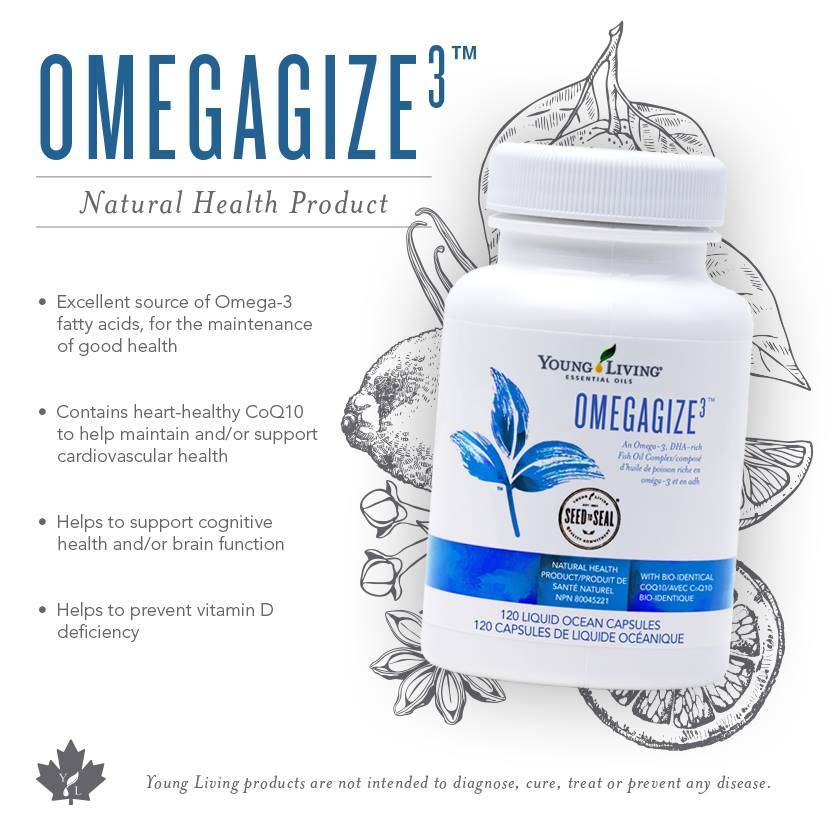 OmegaGize3 is a blend of omega-3 fatty acids DHA and EPA with CoQ10, a vitamin-like substance that powers energy to every cell in the body and performs as an antioxidant. Our fish oil complex is derived from some of the cleanest water on the earth and is enhanced with essential oils, vitamin D and vitamin E.
Omega-3 essential fatty acids are good fats and help strengthen the body. OmegaGize3 supports cardiovascular and skeletal health; joint, skin, and eye health; normal, healthy brain function; normal immune response and antioxidant levels; promotes emotional well-being; and supports general wellness.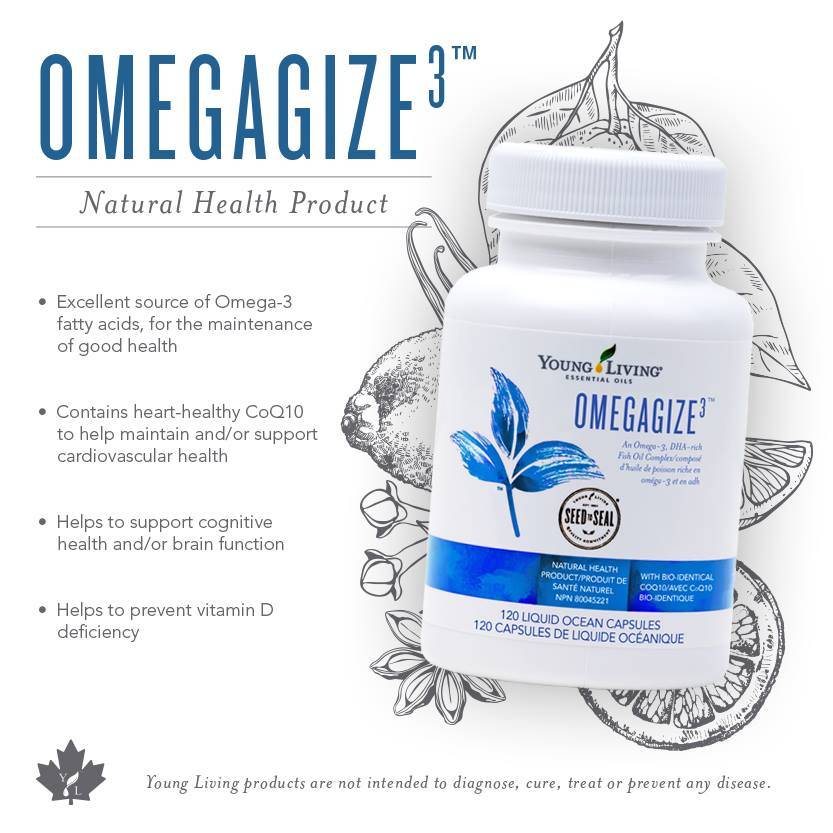 Google all these amazing ingredients to learn more!

Omega3 Fish Oil
Vitamin D3
Vitamin A
Vitamin E
CoQ10
Essential Oils:
Clove
Roman Chamomile
Spearmint
Vitamin D3 is crucial to good health and very few people get enough of it daily. While OmegaGize3 has Vitamin D3 in it, we actually need some additional. Carla Green recommends that adults take in 5,000 units/day. Additional Vit. D3 would be considered to be part of your
table top
.
Our Mission: Love Others Well & Empower Them to Do the Same