Apr 16, 2018 12:16 PM Central
Andrea & Brian Johanson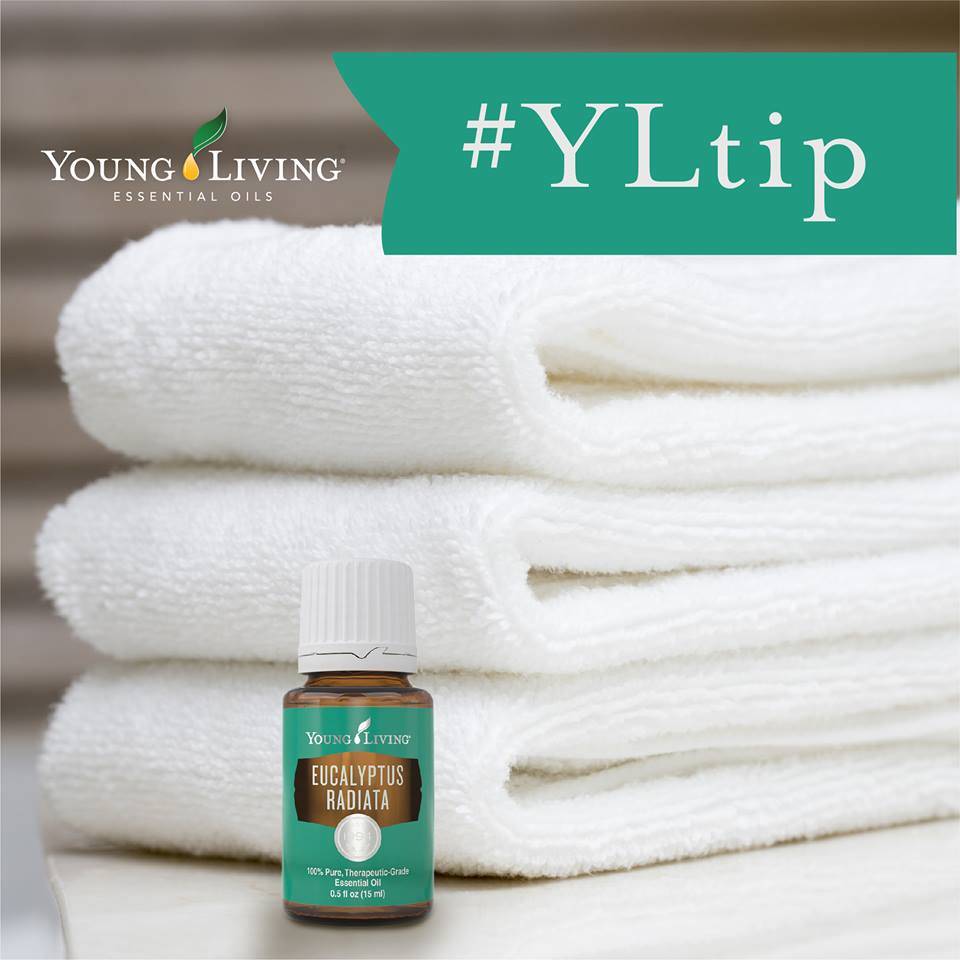 Spring is the perfect time to create a home spa experience, especially since it's a season when additional upper respiratory support is welcome. An easy way to create a spa atmosphere AND provide your body with the wellness support it needs is to use any of Young Living's varieties of Eucalyptus.
Here are some usage ideas:
Diffuse a Eucalyptus variety of choice with Lemongrass or Lemon Myrtle for an uplifting and relaxing experience.
Before showering, add 5-10 drops of Eucalyptus to a damp washcloth and place in your shower out of direct contact with the water. Alternatively, add 20 drops of Eucalyptus to a 4 oz. spray bottle with water and spray the walls of your shower. Allow the steam to carry the Eucalyptus in the air, invigorating, yet calming, the senses and supporting easy breathing.
Add a couple of drops of Eucalyptus to a cotton ball and place inside your vacuum. Fill the air with Eucalyptus goodness as you clean!
Here's some other great information on Eucalyptus and 3 of the varieties Young Living carries. You can also learn more on YL's
blog post
.

There are some cautions for using Eucalyptus, both in children and regarding seizures. That being said, there is a lot of misinformation out there. Eucalyptus is actually a very safe oil to use, but there are some things you can do to make it even safer. Check out
Lindsey Elmore's FB Live
on using Eucalyptus and her suggested safety tips. She addresses specific safety data and what to consider in safety concerns. If you're not on FaceBook, you can
check out her write up
on her blog. Her bottom line? Don't over use essential oils - that's her biggest safety tip! "Start low and go slow" is what Lindsey recommends.
Member favorite blends that include Eucalyptus varieties and may support easy breathing include Raven, RC, and Breathe Again. Apply any of these over your sinuses and/or chest (following label directions for dilution) for a personal spa experience! Raven and RC can also be diffused. We love to diffuse it with Thieves and Purification or Lemon or Citrus Fresh.
Our Mission: Love Others Well & Empower Them to Do the Same