Apr 9, 2018 04:50 PM Central
Andrea & Brian Johanson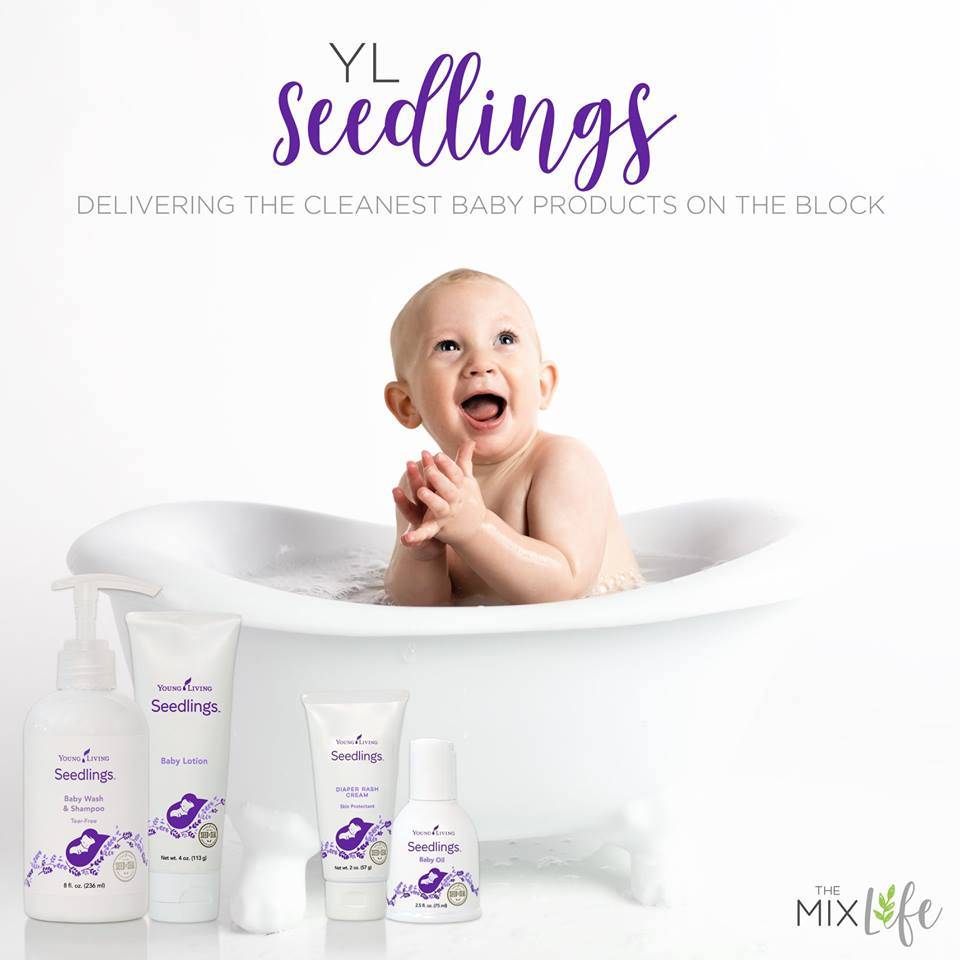 Did you hear all of the great news this weekend??? Oh, BABY!!! (a.k.a. ALL things Seedlings are now available, even those previously only available at Convention last June, and ones that we'd already fallen in love with and ordered monthly are now reduced in cost!)
If you're not a momma of babies, you might think these products aren't for you, BUT...if they're gentle enough for a baby, how nourishing do you think they'll be for YOUR skin??? Not only that, those wipes have MULTIPLE USES! Three of our favorites are makeup remover, dryer sheets and dusting wood furniture! Yep! You're gonna be glad for the bulk buy option and additional savings!
Elizabeth Bailey did a really great
post
in The Mix on YL's Seedlings announcement. Here's everything you need to know! (Thanks, Elizabeth!)
The other day Young Living teased us with a hint of Seedlings products that would be available at a reduced cost!
Get ready Mamas, because the entire Seedlings product line will now be available along with the GORGEOUS Seedlings Baby Bundle that was only available last Summer at Convention.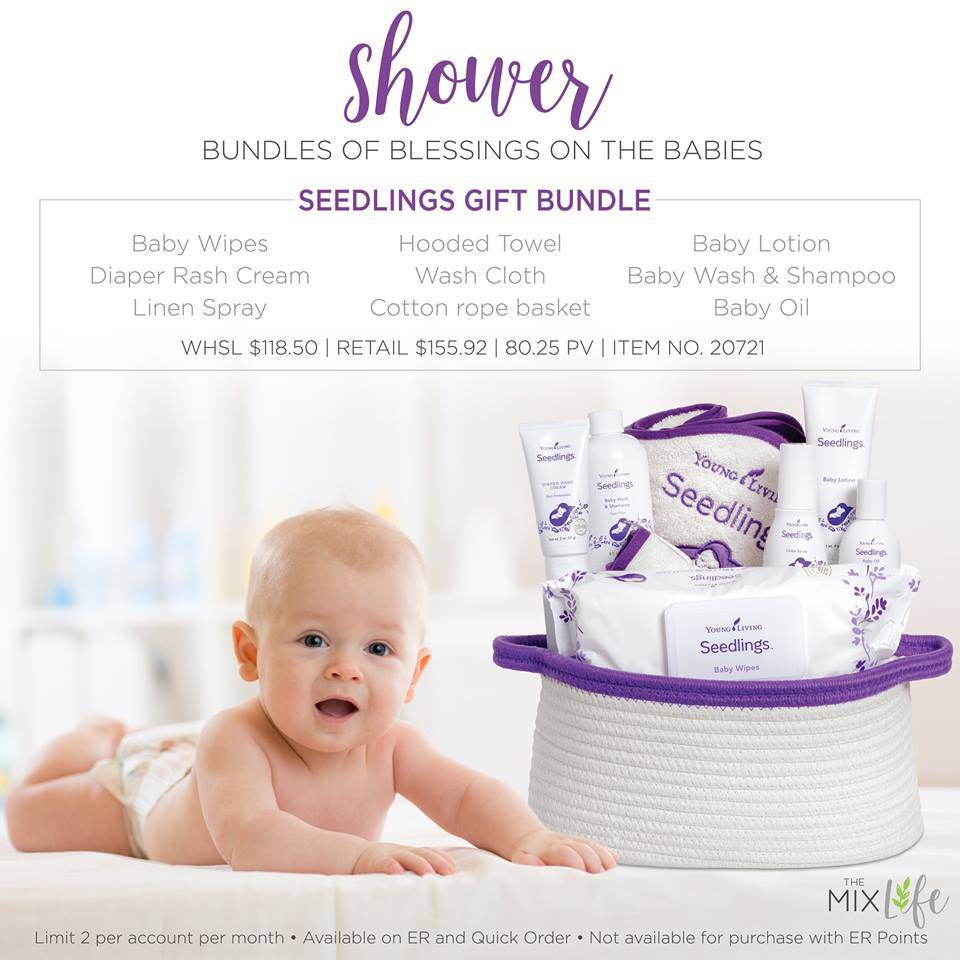 HELLO... PERFECT BABY SHOWER GIFT... and a great way to introduce new Mamas to toxin free living for their sweet babies.
Seedlings Diaper Rash Cream / Wholesale $20.75 / PV 16.75
Seedlings Linen Spray / /Wholesale $12.50 / PV 10.00
Seedlings Baby Lotion / Wholesale $17.50 / PV 14.00
Seedlings Baby Wash and Shampoo / Wholesale $22.25 / PV 18.00
Seedlings Baby Oil / Wholesale $18.00 / PV 14.50
Seedlings Wipes / 1-pack Wholesale $8.75 / PV 7.00
BONUS ANNOUNCEMENT! You can now order the Seedlings Wipes in bundles of 3 or 6 packs!
Seedlings Wipes 3-pack / Wholesale $25.50 / PV 20.50
Seedlings Wipes 6-pack / Wholesale $50.25 / PV 40.25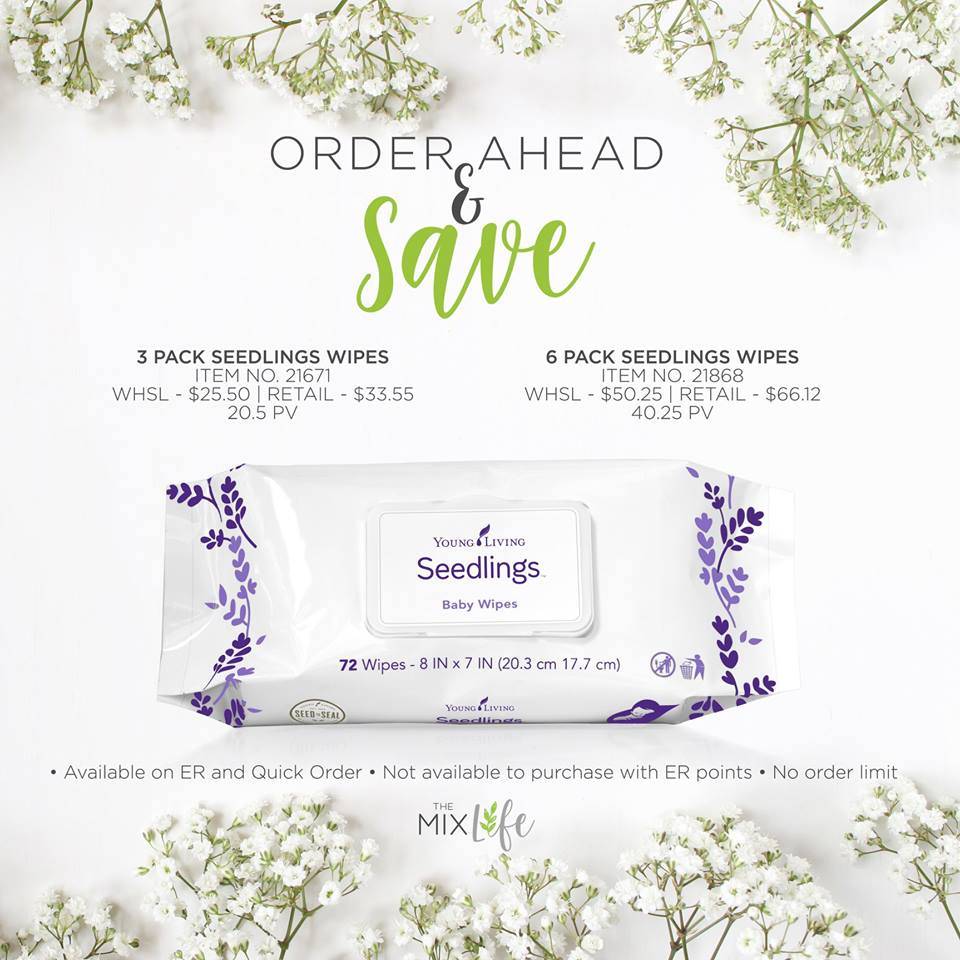 Product limit: Diaper Rash Cream is limited to 1/month. All other products have no limit.
Available on ER and Quick Order
Not available to purchase with ER points
Our Mission: Love Others Well & Empower Them to Do the Same