Apr 11, 2022 07:38 AM Central
Andrea & Brian Johanson

I think we each have an innate desire to make a difference in the world. There's a longing in our hearts to make our mark, do something significant, have it be on a large scale, and make a name for ourselves.
It used to be a hope that we'd be remembered for something "great" after we'd left this earth, but now, we want to be known far and wide through social media in the now.
It's no different in the ministry world. The perspective is simply shifted to having a platform that will enable us to reach more people for Jesus. Sometimes that's great; other times, it's still all about self-promotion. I'm not here to judge and won't. I'm simply acknowledging it.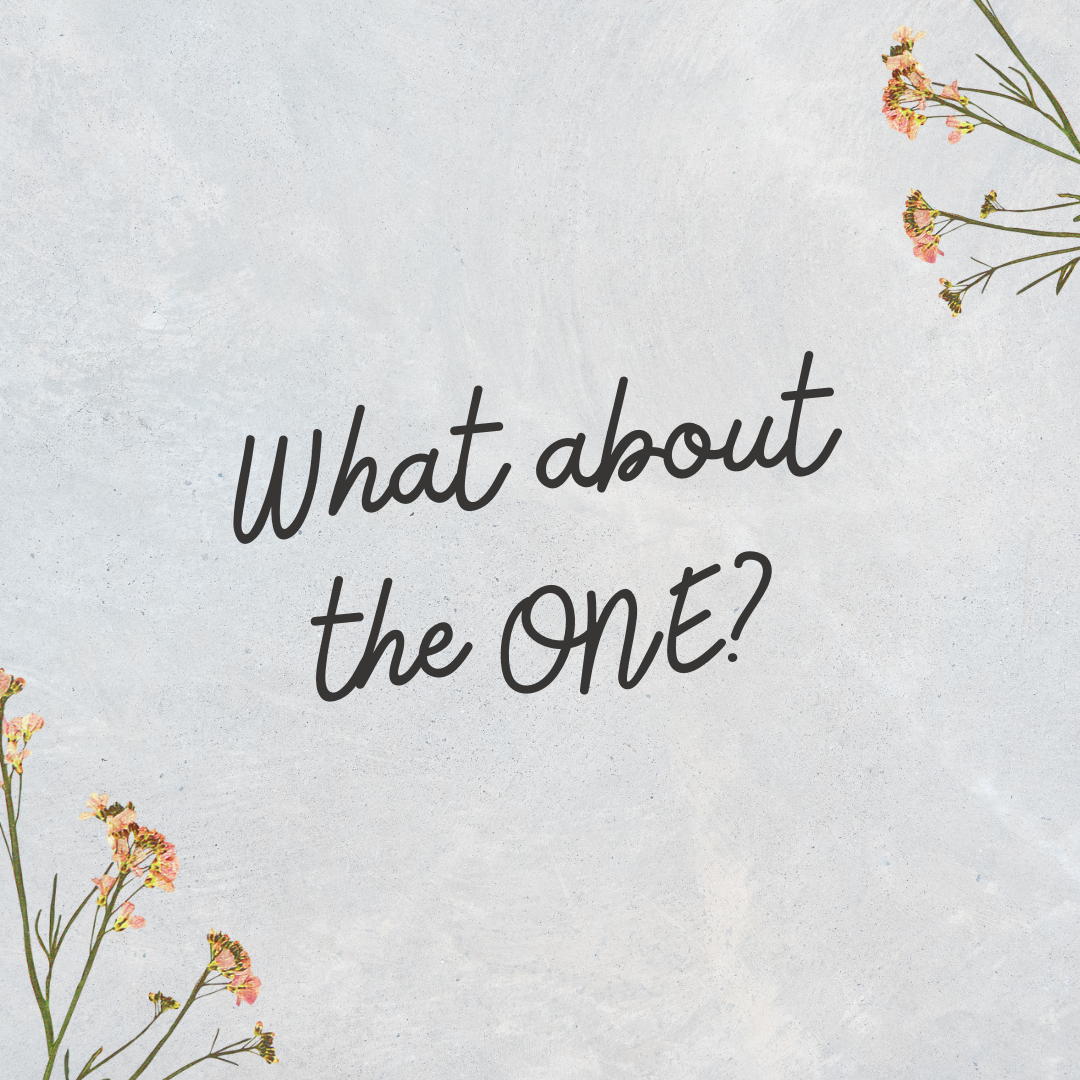 The thing is . . . I'm no different. I want to make a huge difference in the world around me, too. What God has recently been speaking so powerfully to me about is the importance of seeing and reaching the ONE. Yes, multitudes are great. Jesus Himself drew them to Him and spoke to them. Yet, He noticed and stopped for the ONE - the blind man, the Samaritan Woman, the paralyzed man, the woman with the issue of blood, the Centurion . . . In reaching the ONE, He transformed generations - and nations.
I've been a lot more focused on the one because that's what God has been prompting me to do. The added bonus? I've found tremendous freedom in letting go of trying to create something larger myself and instead, leaving that up to God and His plans in partnering with me.
What's been amazing to witness is the transformation happening in the lives of the "ONE" and how that's being worked out in families. Families means generations and generations shape culture. Reaching the ONE makes history.
I'm asking God to make me more aware of the ONE in front of me. I can get so task-oriented that I miss people more often than I want to admit. I'm thankful each time He opens my eyes.
Need a conversation or prayer together? Please reach out. I'll stop to make time for you. You're ONE who matters!
Our Mission: Love Others Well & Empower Them to Do the Same