Jun 1, 2021 12:21 PM Central
Andrea & Brian Johanson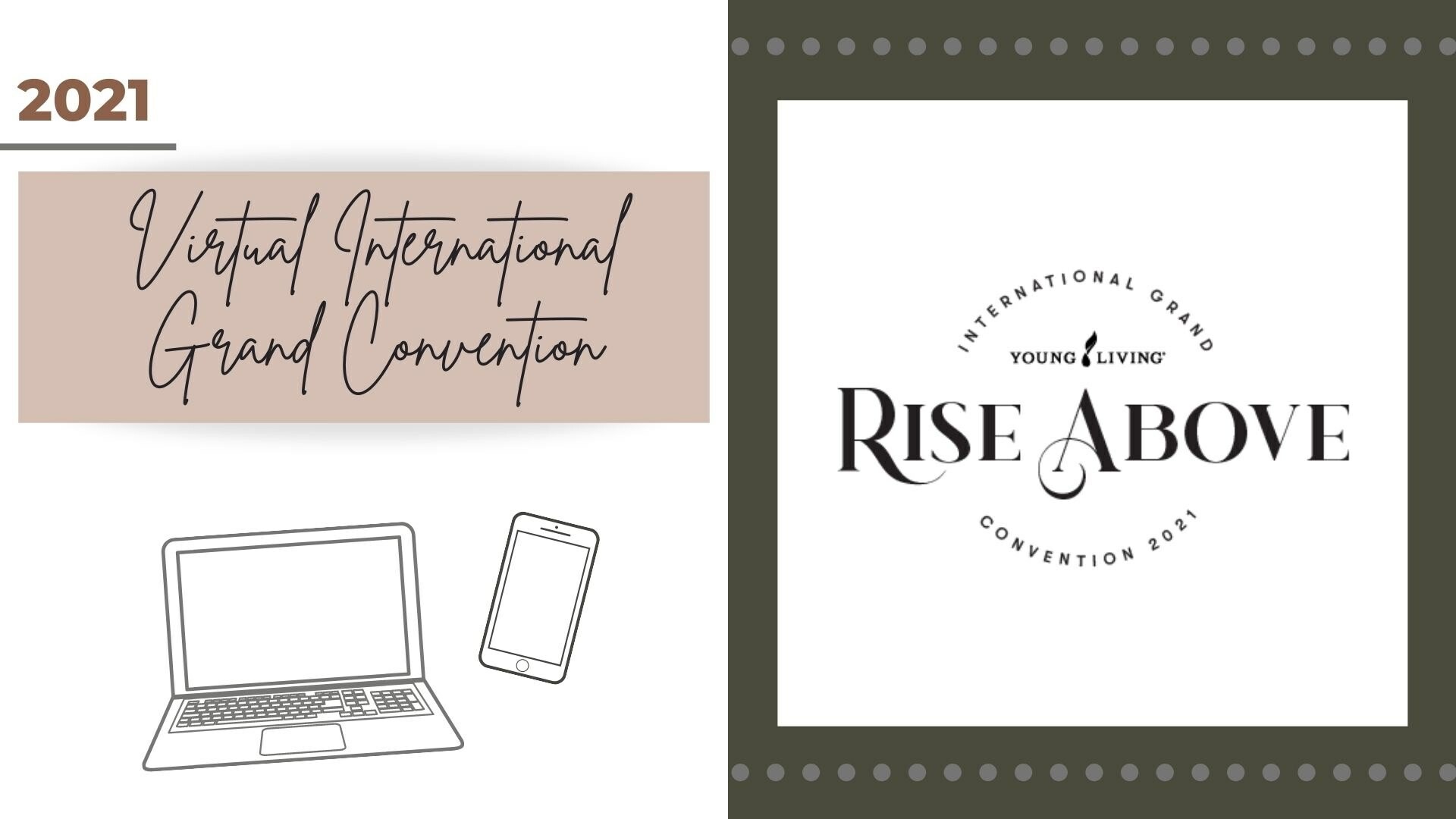 YOUNG LIVING'S 2021 VIRTUAL INTERNATIONAL GRAND CONVENTION IS NEARLY HERE!
Have you registered for Young Living's 2021 International Grand Convention, "Rise Above"? June 1st is the last day to register!
You don't want to miss out on tons of great learning, as well as the chance to purchase new products before they're made available to the general public. Plus, registrants get a free gift with their Convention purchase!
Be sure to register today!
Workshop Format

This year our convention workshops will be hosted in a different format than you're used to. With Convention going virtual again this year, we want to encourage interaction and engagement with your peers and team members as much as possible. This year we'll set aside time during the convention for you to make your way through the workshop content at your own pace. Take your time navigating your way through our workshop offerings and enjoy the learning!

Thursday's Topics: Next-Level Natural Oils, Next-Level Natural Nutrition, Developing Continuous Growth, Insider Business Trends, Developing Rockstar Leaders, Become a Storyteller, & First 90 Days to Enrollee's First Leadership Ranks
Friday's Topics: How to Build a Young Living Business that Lasts, The Sunlight Vitamin, Next-Level Natural Beauty, Maximizing Silver Bound, Benefits of Subscription, Cooking with Einkorn, & Supporting Your Best Self
Saturday Topics: How to Structure Your Business, How Developing Leaders Grows My Business, Raindrop Technique, Over Obstacles and Enjoy Abundance, Your Success Lies Hidden in Your Daily Routine, Be Your Authentic Self, & Next-Level Natural Home
Our Mission: Love Others Well & Empower Them to Do the Same