May 10, 2021 04:17 PM Central
Andrea & Brian Johanson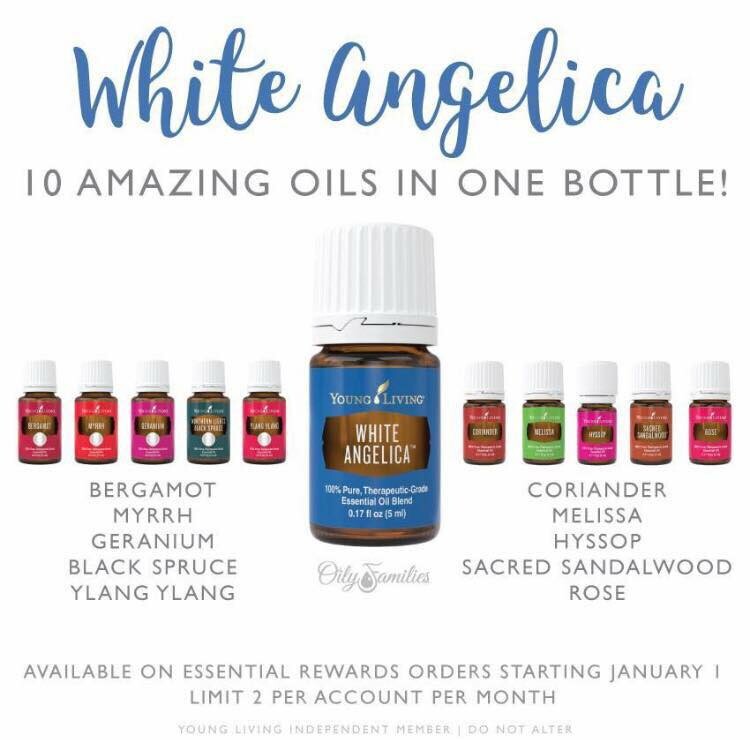 WHITE ANGELICA
Have you heard about White Angelica? This is truly one of my favorite oils! Let me fill you in on it!
White Angelica essential oil blend has a sweet, warm, and floral fragrance, with a combination of exotic essential oils from around the world in climates such as Madagascar, Italy, France, Egypt, Bulgaria, Somalia, Canada, and Australia. White Angelica combines 10 of Young Living's 100 percent pure essential oils, including Bergamot, Myrrh, Geranium, Ylang Ylang, Melissa, and Rose.
This amazing oil is wonderful applied topically to the shoulders, wrists, neck, and heart, and can also be diffused. If you want, you can even add it to Young Living's ART® Light Moisturizer because this beautiful, floral, harmonizing blend may enhance the appearance of skin.
I personally love White Angelica for the way it supports my emotions, helping me let go of the negative and bringing with it a sense of protection and strength. It's very comforting to me and makes me feel a sense of security. I apply it to my pulse points and even put a bit in my belly button or over my liver as I release emotions that aren't serving me well, exchanging those emotions for a sense of peace and confidence instead.
White Angelica, #3428, is $30 whsl, $39.47 retail. Not a wholesale customer yet?
Ask me
how to access the wholesale pricing to
save 24%
!
Our Mission: Love Others Well & Empower Them to Do the Same