Mar 28, 2018 08:52 PM Central
Andrea & Brian Johanson
I'm SO excited!!! The Dew Drop diffuser is 15% off for the next three days starting tomorrow morning, March 29th, at 8 a.m. MST and going through the end of the month, March 31st, at 11:59 p.m. MST!!!
Not only is it stylish, it comes with two member-favorite oils, Peppermint and Tangerine! I literally just learned new ways and reasons to use both of these oils today! This is what I learned:
Peppermint and Tangerine are great for supporting emotions. Do you ever feel like a failure? Peppermint, tapped on the thymus and also diffused, can help you break through that sense of failure with the affirmation of "I accept growth." Tangerine helps us embrace change with enthusiasm and grace, as we apply it to our solar plexus (a couple inches above the belly button) and diffuse it. Each of these oils have so many more wonderful uses, as well!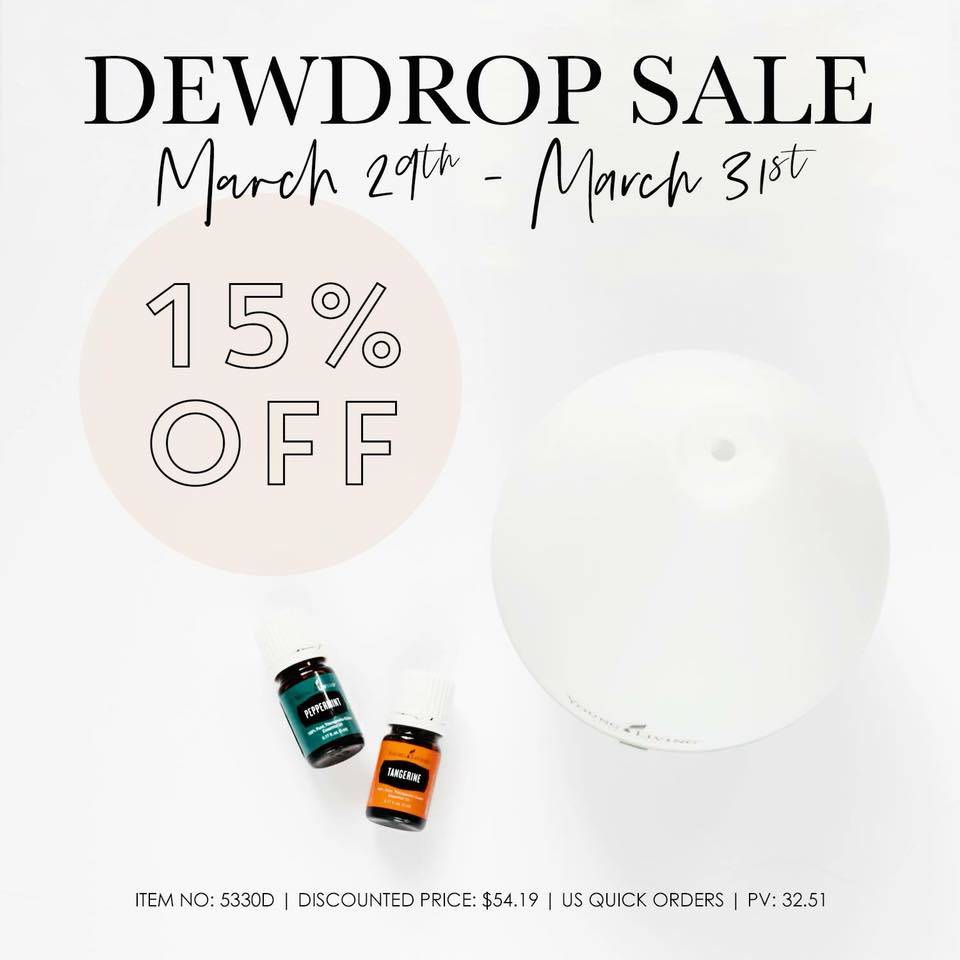 This is a great time to get an additional diffuser, so you can stop having to move the one you have from room to room! Grab one for your kid's room or bring one to your office! Because there's NO LIMIT, you can get an extra one for your home AND one for your office AND one for a Mother's Day gift, which is right around the corner! Haven't placed an order in a while? Take advantage of this promo, grab another oil or supplement to reach 50 PV, and keep your account active! Need to reactivate your account? This is the perfect way to do it with an extra oil or supplement included to reach 50 PV!
Here's all the information you need to know!
Dew Drop Diffuser
Item No: 5330D
15 percent savings already applied
Wholesale Price: $54.19
Retail Price: $71.30
PV: 32.51
Available 3/29 at 8:00 AM (MST) through 3/31 at 11:59 PM (MST)
Comes with 5-ml Tangerine and 5-ml Peppermint
Quick Order only
No limit!!!
Not redeemable with Essential Rewards points
While supplies last
US only
So if you need another diffuser or three, or you know someone who does, now's the time! Plus, two free oils is ALWAYS a good thing! Be sure to grab yours before the month is over!
Our Mission: Love Others Well & Empower Them to Do the Same