Dec 11, 2017 05:01 PM Central
Andrea & Brian Johanson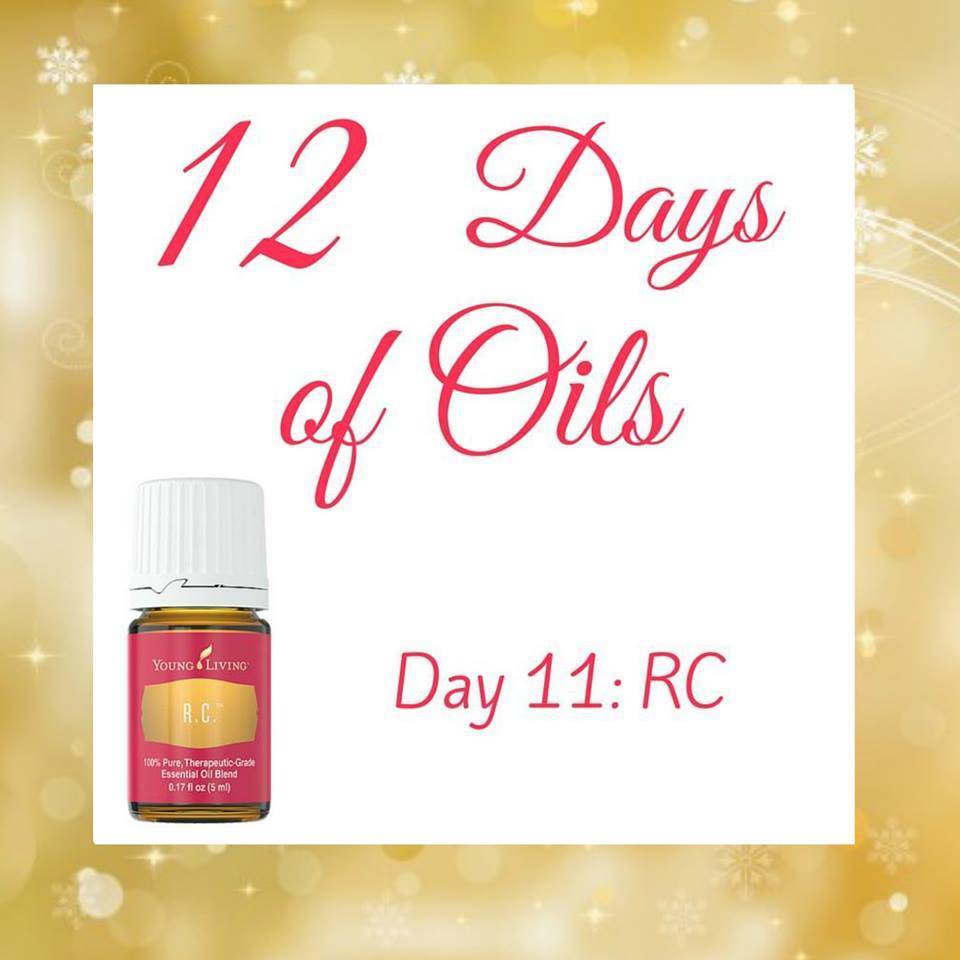 On the 11th day of oils, my true love gave to me....a bottle of RC....and I was breathing easy!
RC has 3 types of Eucalyptus, plus Myrtle, Pine, Marjoram, Lavender, Cypress, Tsuga, and Peppermint. I bet there are some oils in that blend that you've never even heard of! And did you know that there's more than one type of Eucalyptus? I sure didn't!
The moment I open the bottle RC and catch a whiff of it, I'm instantly comforted and in some ways transported back to my childhood, as I'm reminded of the old-fashioned rub remedies my parents used to use to help me through constant bouts of bronchitis.
RC was designed to help support the upper respiratory system. When I need that kind of support to stay well, I apply it over my sinuses, on my chest and even under my armpits where there are lymph nodes that connect directly to your lungs.
RC was an instant favorite for me and for our kids because of the way that it naturally helps us breathe easy through the spring and fall. Our favorite way to handle those seasons is to take a capsule with 4 drops each of Lemon, Peppermint and Lavender Vitality oils, then apply RC over our sinuses and put a bit of lavender on the bridge of our noses and just inside the nostrils. If we're feeling "pressured," we might layer Copaiba over the RC over our sinuses and even our chests. It's a combo that works really well together! We also love to diffuse RC, often with Thieves and Purification.
If you're using RC topically, it's best if you apply it with a carrier oil, like coconut or olive oil, because this blend contains "hot oils" that may cause irritation to sensitive skin.
This is yet another oil we won't run out of, especially in the three seasons when we need the upper respiratory system support the most! It's a must-have in one's arsenal of oils!
Our Mission: Love Others Well & Empower Them to Do the Same