Jan 18, 2022 01:07 PM Central
Andrea & Brian Johanson

This morning, I was reminded once again of the power I possess.
I woke up cranky. We're fighting the newest version of the crud in our house and while I'm on the upswing, others aren't yet, and in my not fully recovered state, I got hit with the wonky emotions aspect that's a very real part of this process.
Everything was setting me off and had been since the night before. Bri was being adorable and funny. I was annoyed. No wet cat food available for the whiny cat? I was annoyed. Kitchen not up to MY standard? I was annoyed. The pantry I'd just cleaned out a few days ago hadn't been kept in perfect order while I was quarantined upstairs? I was annoyed.
All the negative thoughts became what I meditated on as they were running through my head. It wasn't a happy space and my day felt governed by it before it had really even begun. I knew I could change it, but there was a part of me that just wanted to be grumpy and sit in it – all the while letting those around me share in my foul mood. You're welcome.
Have you ever felt like that?
So, I did what I knew I needed to do. I sat in my bed, coffee in one hand, Bible in the other, and simply said, "I NEED Jesus. This is not who I am. I feel like I can't snap out of it. I need His peace and I need to recapture His joy."
I opened up to the Psalms and began reading. Wouldn't you know I landed in one about death? (Insert eye roll.) That didn't speak life to my soul for sure, so I turned the page and tried again.
I know in the past I wouldn't have turned the page. I would have tossed my Bible aside and used what happened to add fuel to the fire burning within. Ever been there?
But . . . when I chose to turn the page, I read exactly what my spirit and soul needed to hear and in those moments, everything within became aligned to His truths, His love, His very being within me. I reconnected with who I really am and my day was realigned through the power of the Word and the choice I made to press into it.
What did I read? Psalm 91 and Psalm 92, letting words of protection, life, worship, thankfulness, adoration, purpose, meaning, miracles, and more wash over me. These are a few of the verses that spoke to my heart and transformed my day.
Your anointing has made me strong and mighty. You've empowered my life for triumph by pouring fresh oil over me. Yes! Look how you've made all your devoted lovers to flourish like palm trees, each one growing in victory, standing with strength! You've transplanted them into your heavenly courtyard, where they are thriving before you, for in your presence they will still overflow and be anointed. Even in their old age they will stay fresh, bearing luscious fruit and abiding faithfully. Listen to them! With pleasure they still proclaim: "You're so good! You're my beautiful strength! You've never made a mistake with me." (Psalm 92:10, 12-15, TPT)
Those verses may or may not resonate with you, but it was just what my soul needed to hear.
I want to remind you of the power you possess. You have the ability to shift atmospheres, influence and transform situations, and mold your day by releasing His presence into it. If at first what you try doesn't succeed, turn the page, and keep seeking. You WILL find Him, and when you do, nothing can remain the same - unless, of course, you want more of the same.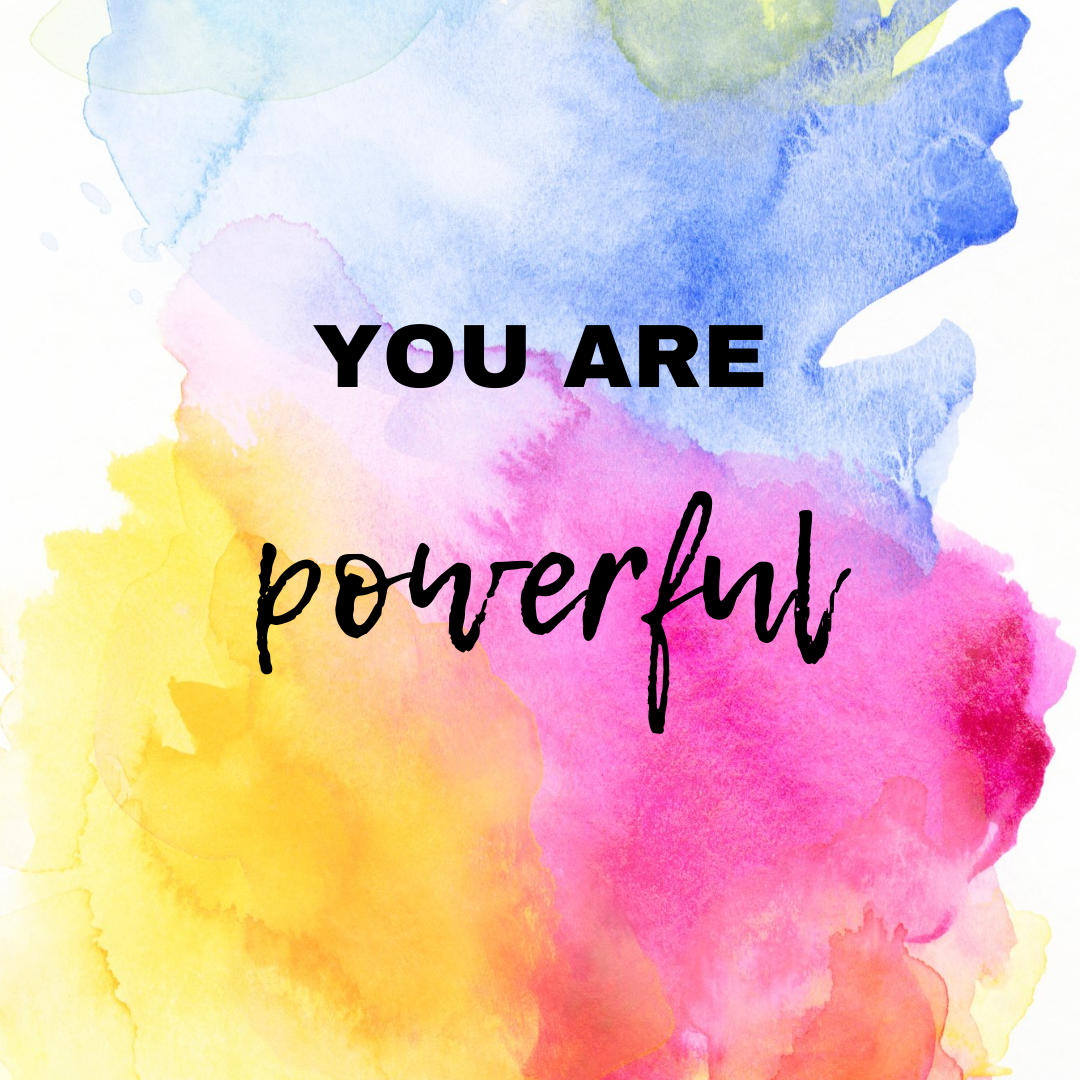 You possess great power, my friend. Use it to bring heaven to earth and feel free to pass this along to others who need the same reminder!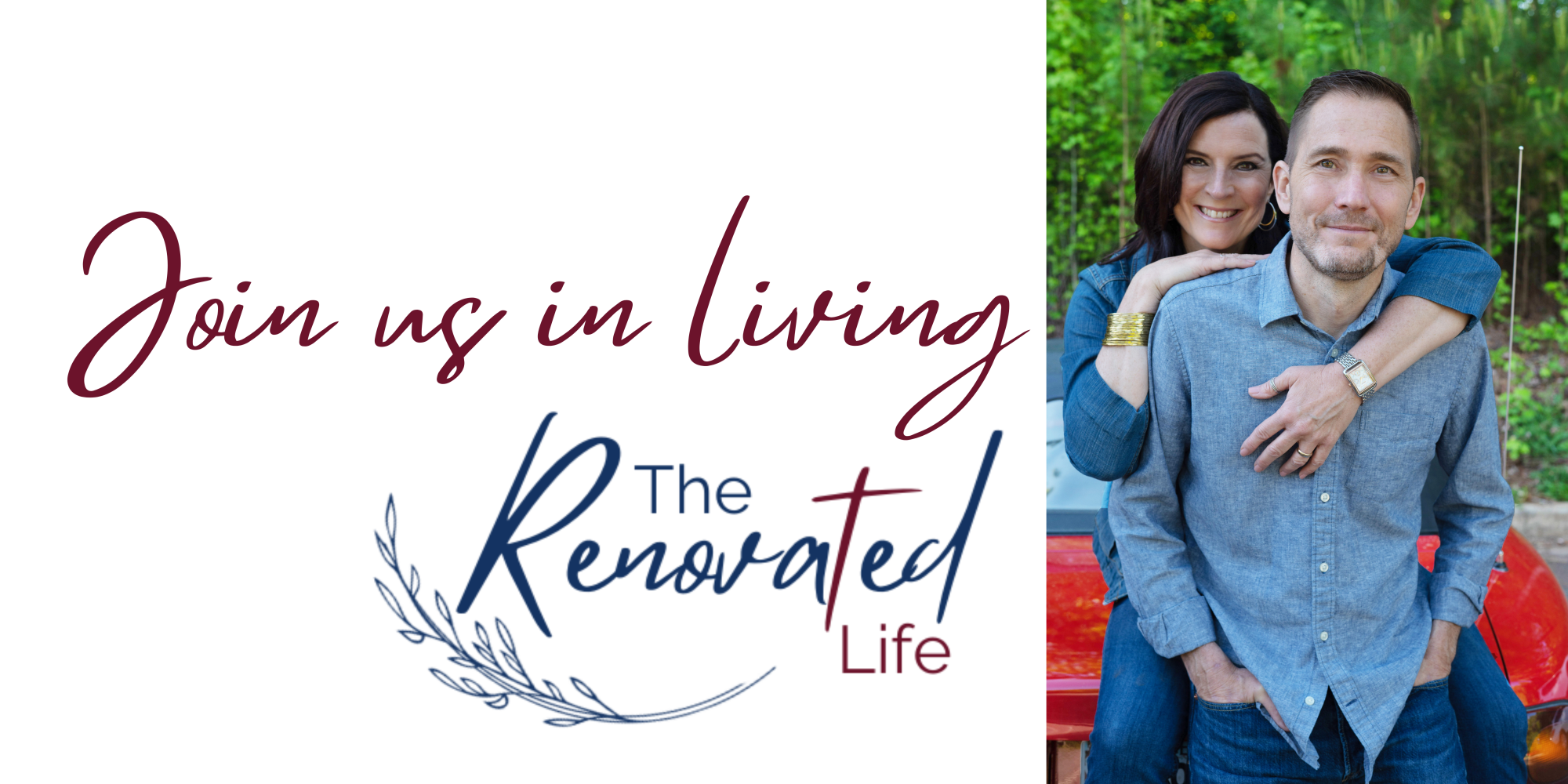 Our Mission: Love Others Well & Empower Them to Do the Same
Jan 11, 2022 11:10 AM Central
Andrea & Brian Johanson

COME.
I've been wrestling these first 10 days of this new year. Maybe you have been too? This morning, it all made sense and I finally feel like the cogs of the mechanism of life have aligned and shifted into place. Did you feel a shift in the spirit this morning?
As I sat in His presence reading a couple of books on intercession, I sensed the Holy Spirit begin to download prayer strategy to me for this season and wanted to journal it. I wrote the date and God highlighted it to me. I realized there were 21 days left in the month, starting today, and the days I felt I'd botched or missed so far this month due to distraction weren't lost after all.
I knew in that instant today is a fresh start and He was inviting me to a concentrated 21 days with Him that would be accelerated and far make up for any days I'd missed so far.
As I took communion and asked His forgiveness for the days I felt I'd "wasted" so far this year, the word "chaos" came out of my mouth. I really believe there has been an assignment to create chaos in our lives, even in the simplest things, such as packing away Christmas decorations, cleaning the house, and even not feeling 100% well over these last days – all to keep us from being homed in and focused on being in the Lord's presence.
Recently, I caught a quote someone shared on Instagram. (I'd give credit, but I can't remember who it was who shared it . . .) The quote simply said: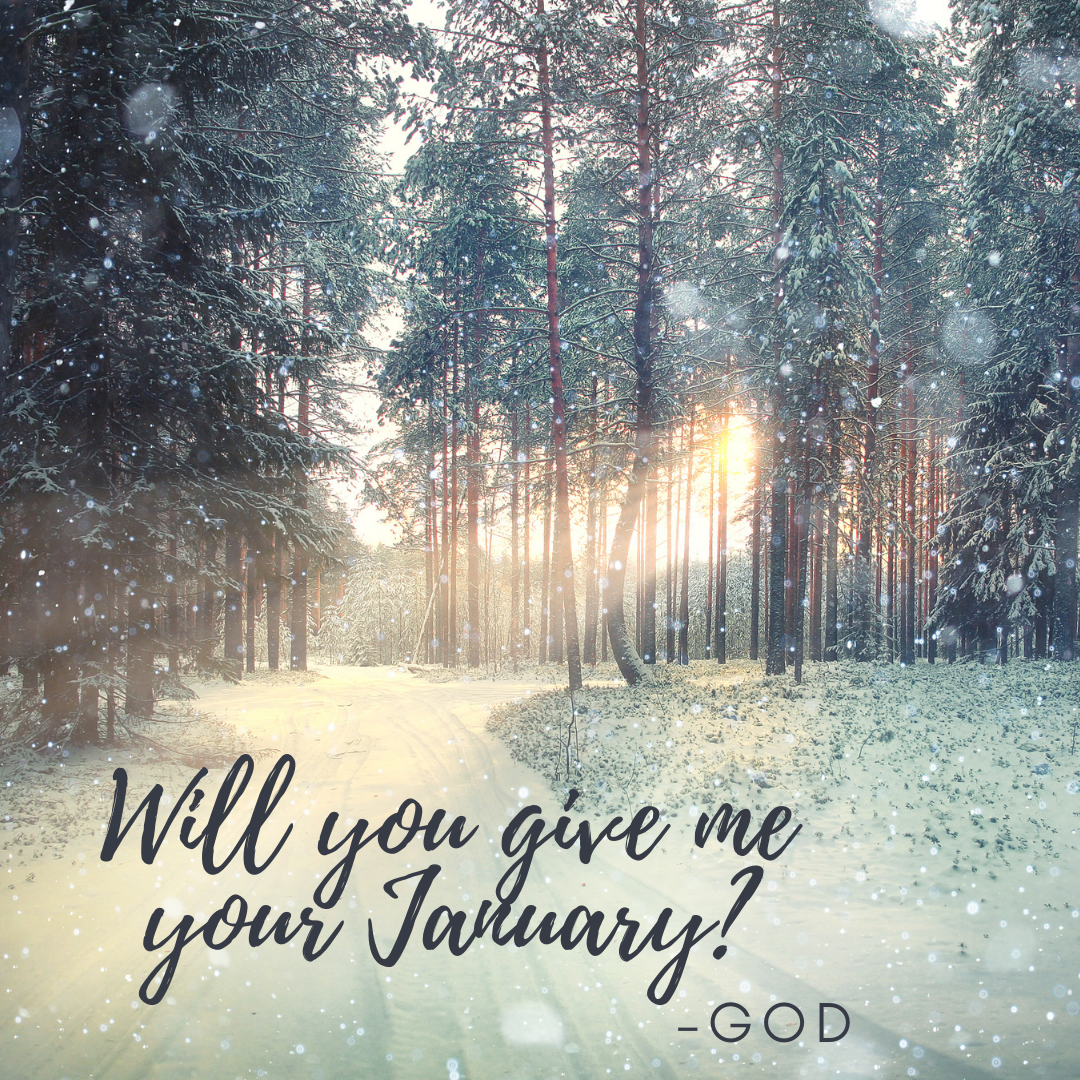 I read it, it pierced my heart, and I haven't stopped thinking about it since. I had committed my January to Him at a level I'd never promised Him before, yet so far, I'd allowed all kinds of things in my life to draw me away, take up time dedicated to Him, and hadn't followed through as I'd planned.
Why is it so easy to give up what we know will bring the greatest, most lasting rewards, benefits, joy, and so much more in favor of something that offers nothing in return except for momentary satisfaction?
I think part of it is chaos has a voice far more demanding than the still, small voice of invitation the Lord often woos our hearts with to come into His inner chamber just to be with Him. The louder voice can easily drown out the quieter and make the things it screams at us about seem so much more important than the place of victory we're being offered through His whispers.
Today is a new day and it's the start of the final 21 days of this month in which I believe the invitation of the Lord is, "COME."
Simply be in His presence, connect heart to heart, let Him love you, and listen to all the things He wants to reveal to you. Some will be intimate, encouraging, and affirming; others will be strategies and blueprints for what He wants to do and build through you in coming days.
We have to draw near to His heart to walk forward in these days. These are days unlike any others and if we want to thrive no matter what's going on around us, it's imperative we're connected to His heart, His voice, and His Spirit more deeply and fully than ever before.
Today, He's saying, "Come. It's not too late in the month. Engage with Me. Ask Me your questions. Listen for My answers. Dedicate these 21 days to being in my presence as never before."
Here are some suggestions to help you get started.
Make a decision to seek the Lord. Set the time aside and don't allow anything to take away from your planned time with Him, while also staying connected heart-to-heart throughout your day.
Consider doing a "subtraction" and an "addition" during this time. For instance, you might decide to not watch TV as your subtraction and make the time you would have watched TV an addition of time in God's presence.

Worship and praise Him. These are our most powerful weapons for waging war against the enemy. Need an answer to prayer in your life? Position yourself in battle by worshipping God. Stand still and see the salvation of the Lord as worship shifts atmospheres and God defeats the enemy on your behalf (2 Chron. 20:15-30). Here's a

great playlist

with four songs to help you get started.

Just listen to one if that's all the time you have. (The last one is longer with a section of instrumental music you can use to simply soak in His presence.)

Journal what the Lord speaks to you and use anything applicable as a guide in prayer.
Let thankfulness and joy fill your heart, allowing trust and faith to rise within you as you enjoy time in His presence and being loved by Him.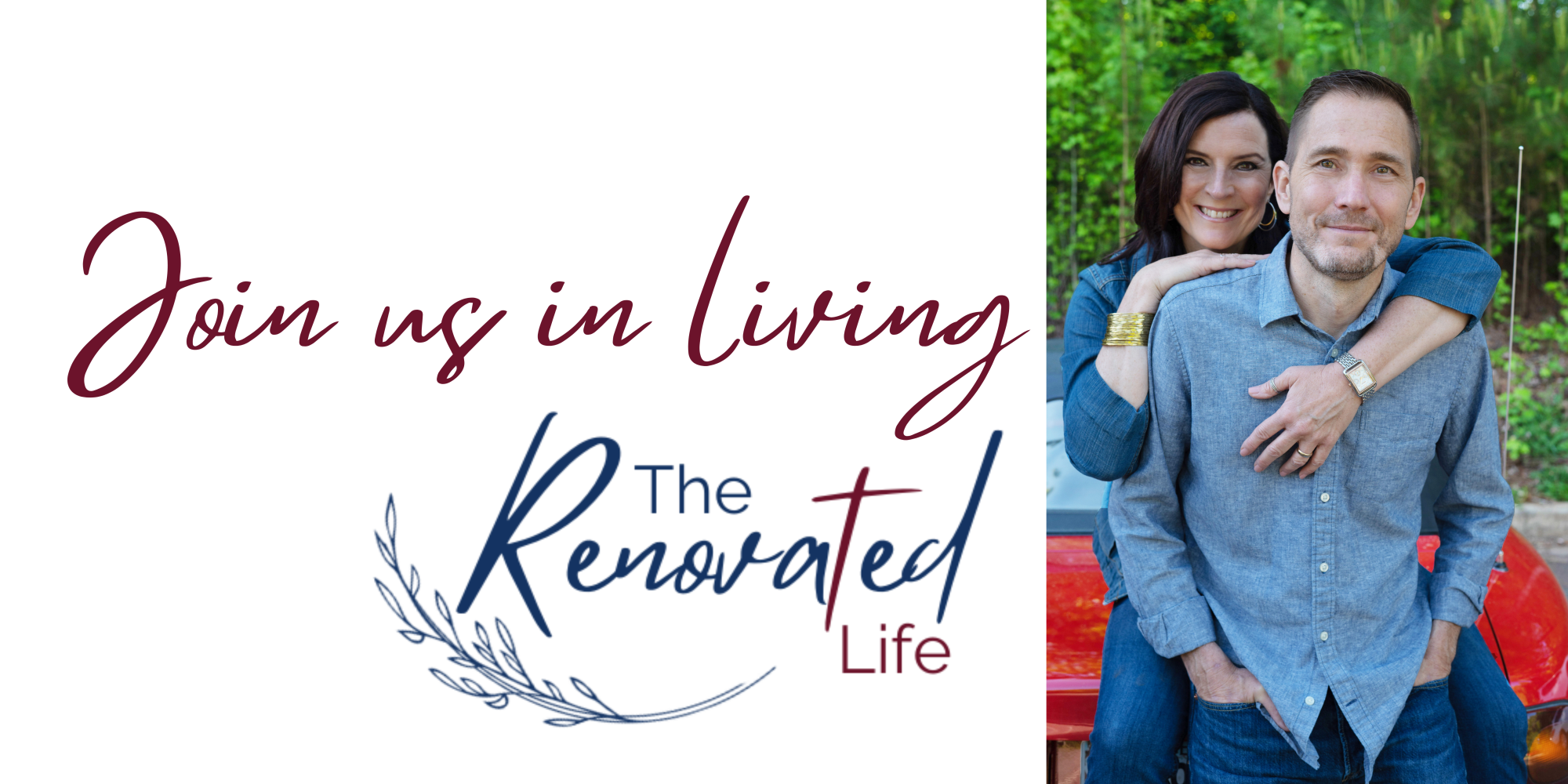 Our Mission: Love Others Well & Empower Them to Do the Same