Sep 20, 2022 07:43 AM Central
Andrea & Brian Johanson

Tuesday Tidbit: Got Energy?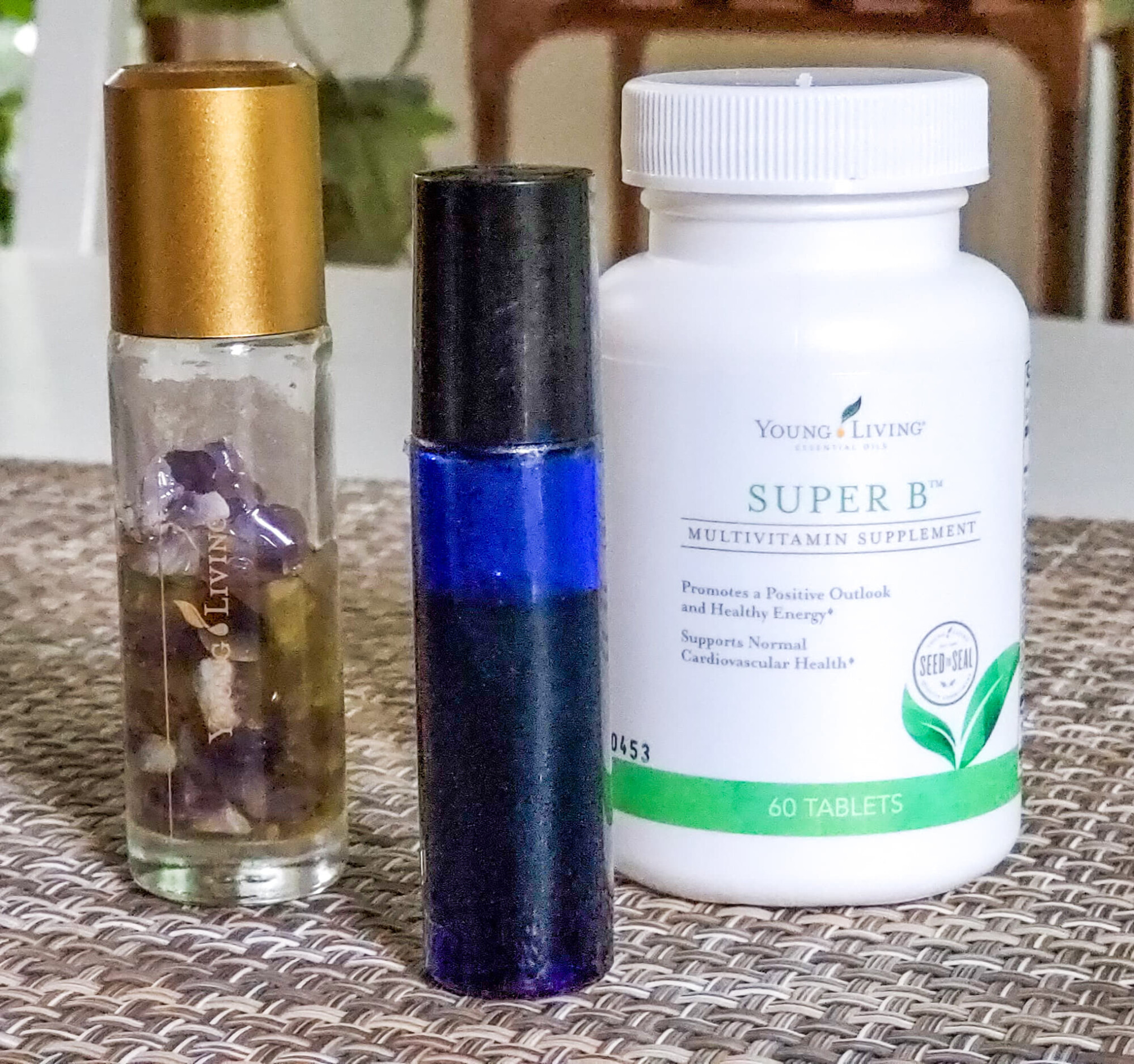 Hey, friends! We all lead busy lives and need energy to get "all the things" done each day.
Plus, with the holidays coming soon, we all want to be functioning at optimal levels!
This week, I wanted to share with you my 3 go-to's that I've discovered make all the difference for me in my day.
WHY are they so awesome? They support the health of my thyroid and adrenals, as well as the B-Vitamin levels in my body, and so much more.
Each of these contributes to living life well and to the fullest!
---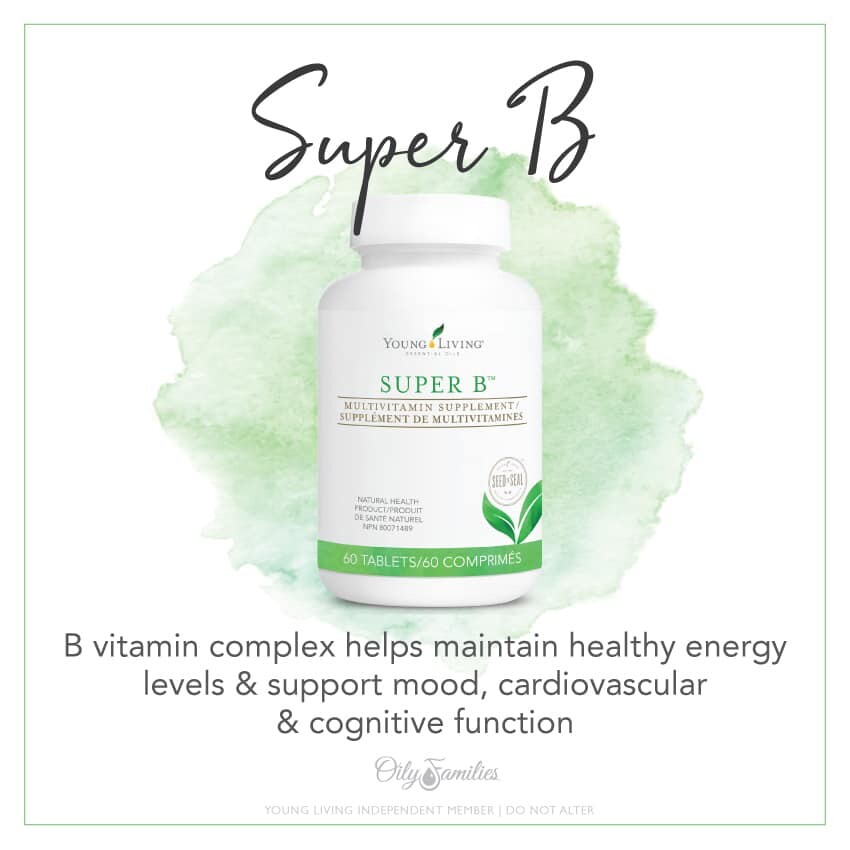 SUPER B: It does a body GOOD!!!!
I don't know about you, but my body loves B vitamins! I take a lot of YL's supplements, but this one has always been my favorite because I can noticeably feel the difference it makes in my body!
Super B™ contains all eight B vitamins and bioavailable chelated minerals to help you maintain healthy energy levels, support cardiovascular and cognitive function, and ease feelings of everyday stress.*
*These statements have not been evaluated by the Food and Drug Administration. Young Living products are not intended to diagnose, treat, cure, or prevent any disease.
---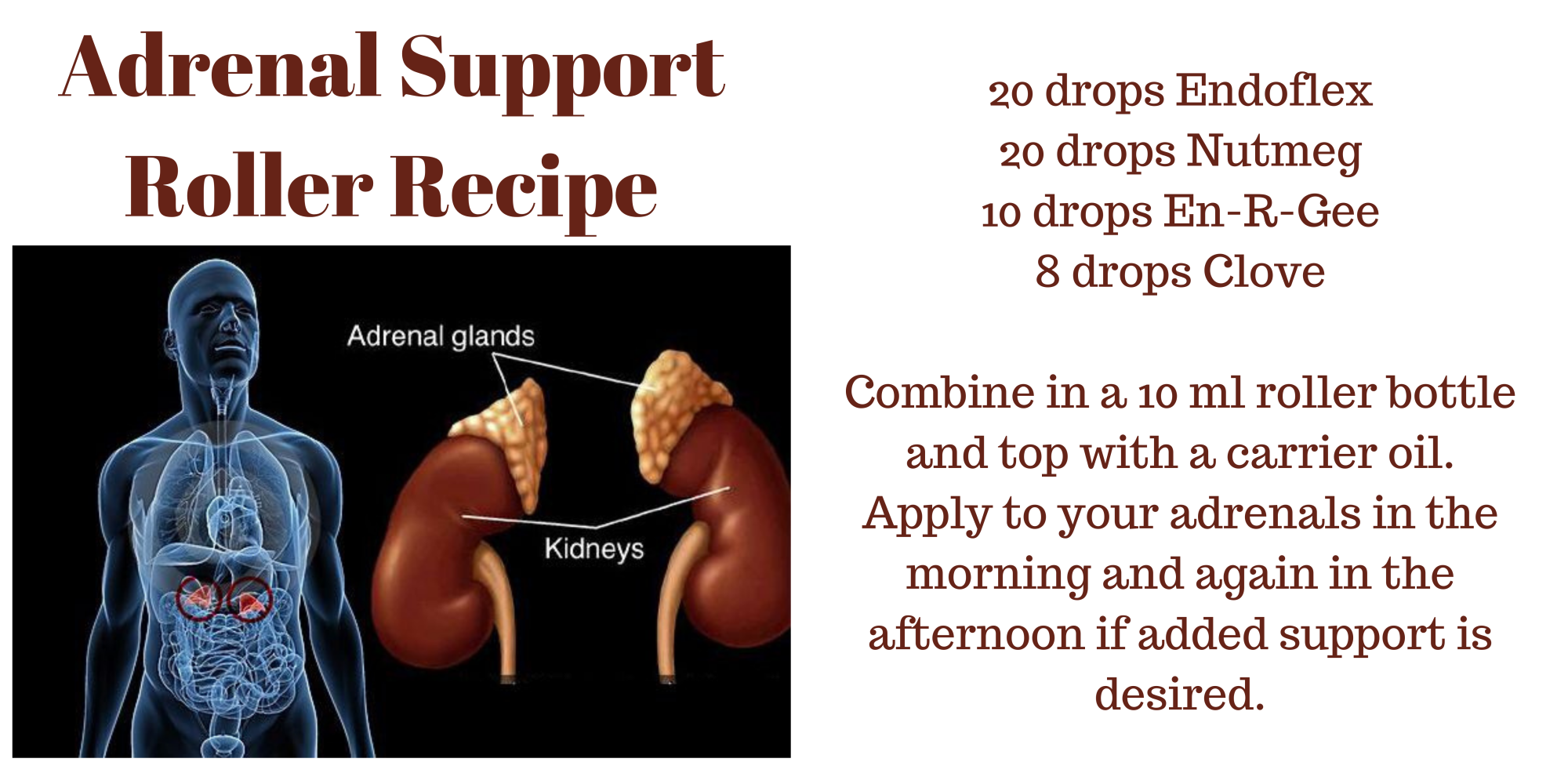 Show Your Adrenals Some Love:
It's alarming in our fast-paced world how often I'm hearing people say they have adrenal fatigue and all the symptoms that go with it. Focusing on being proactive in supporting our health is FAR better than being faced with having to react to dis-ease in our bodies!
This roller blend is fantastic for promoting adrenal health! Apply it on your adrenals in the morning and again mid-afternoon if you feel like you need the extra boost in your day.
---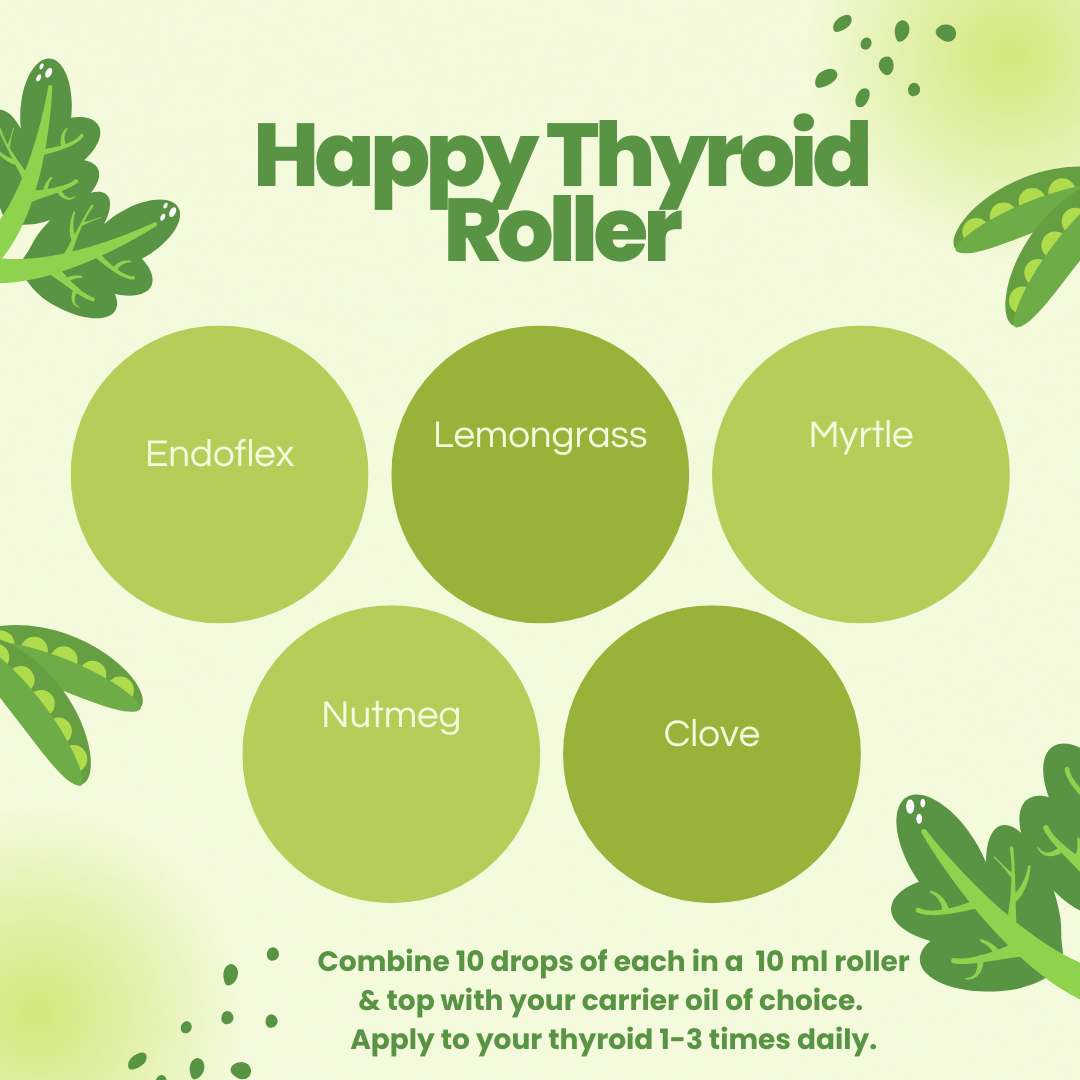 Happy Thyroid, Happy YOU!
This roller blend....WOW!
I had no idea how GOOD I could feel until I started supporting my thyroid health by using this roller combo 2-3 times each day - first thing in the morning, mid-afternoon, and if I felt like I needed it another time or two during the day, especially around the time of my monthly cycle.
Try it and let me know the difference it makes for you!
---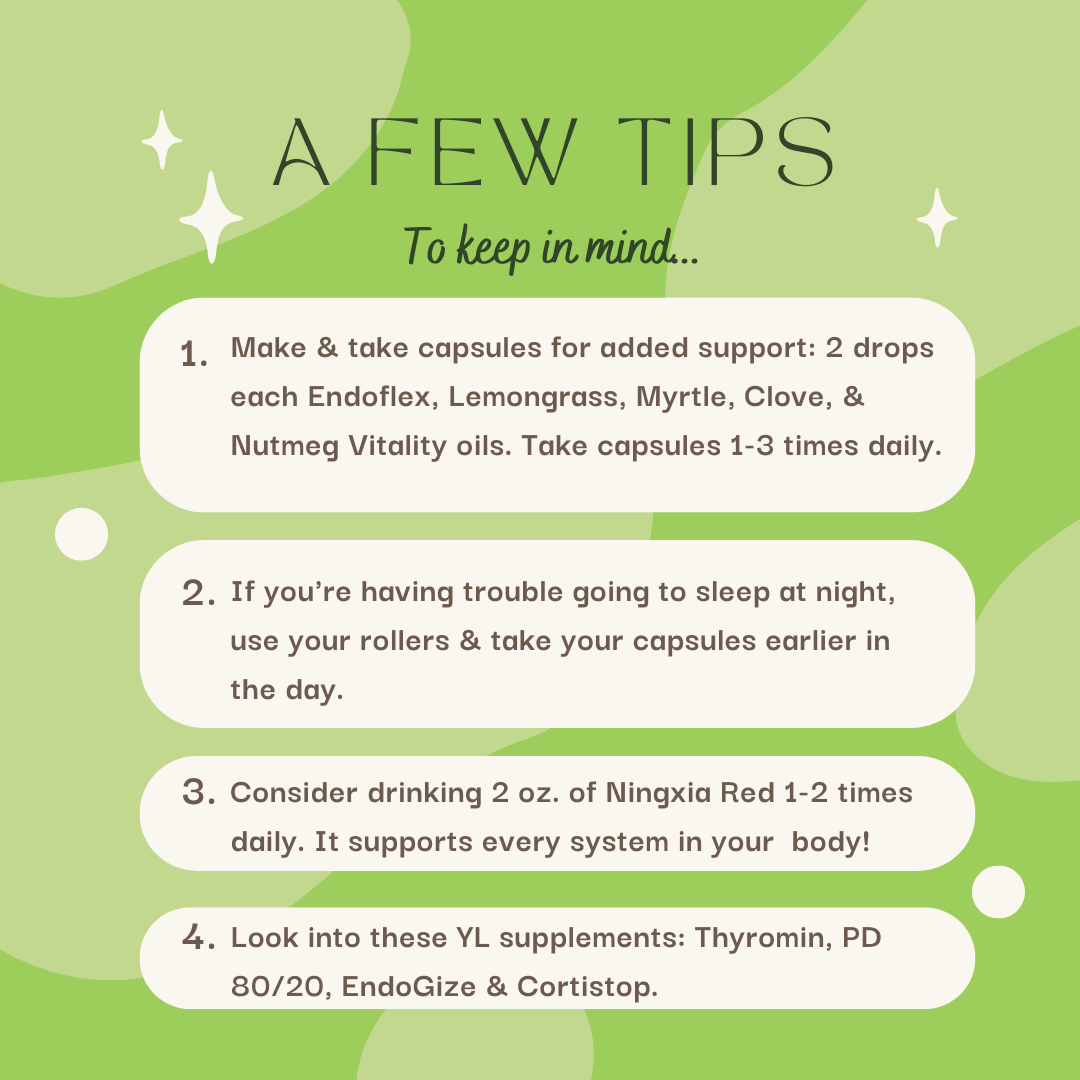 ---
I've created a wishlist for Endocrine Support and wanted to share it with you.
Everything mentioned above is in the wishlist. You can choose the products you want from it, build your own list, and can purchase the ones you want over time.
---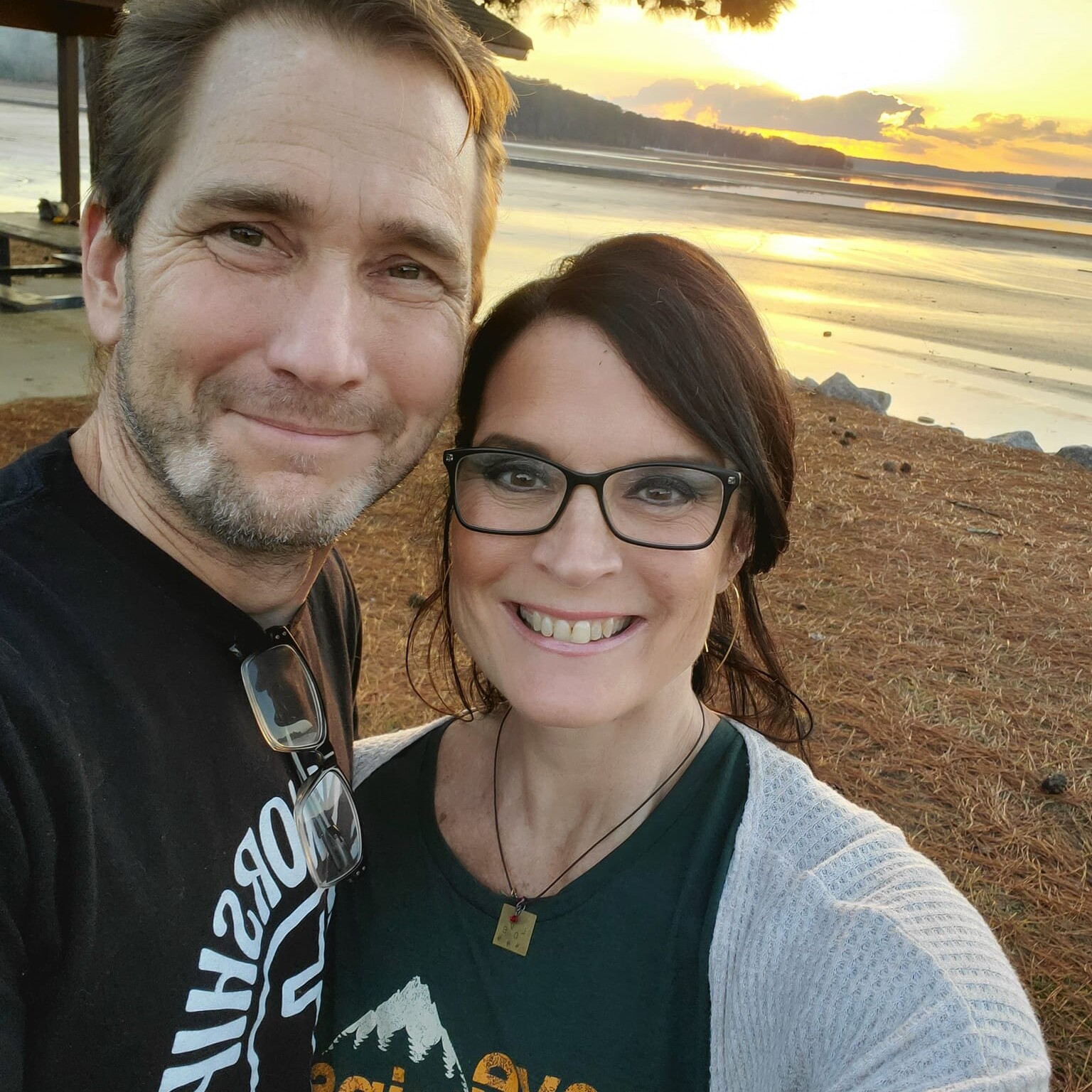 I would LOVE to hear the difference these suggestions make for you! Cheers to feeling GOOD and ENERGIZED!




Got questions, need suggestions, or help with placing an order or reactivating your account? Please reach out!
Our Mission: Love Others Well & Empower Them to Do the Same
Sep 13, 2022 07:52 AM Central
Andrea & Brian Johanson

Tuesday Tidbit: Breathin' Easy!
Ragweed is NOT my friend. Need I say more? I've found myself pulling out all my faves for seasonal support lately and thought I might not be alone, so I have some tips and reminders for you this week!
---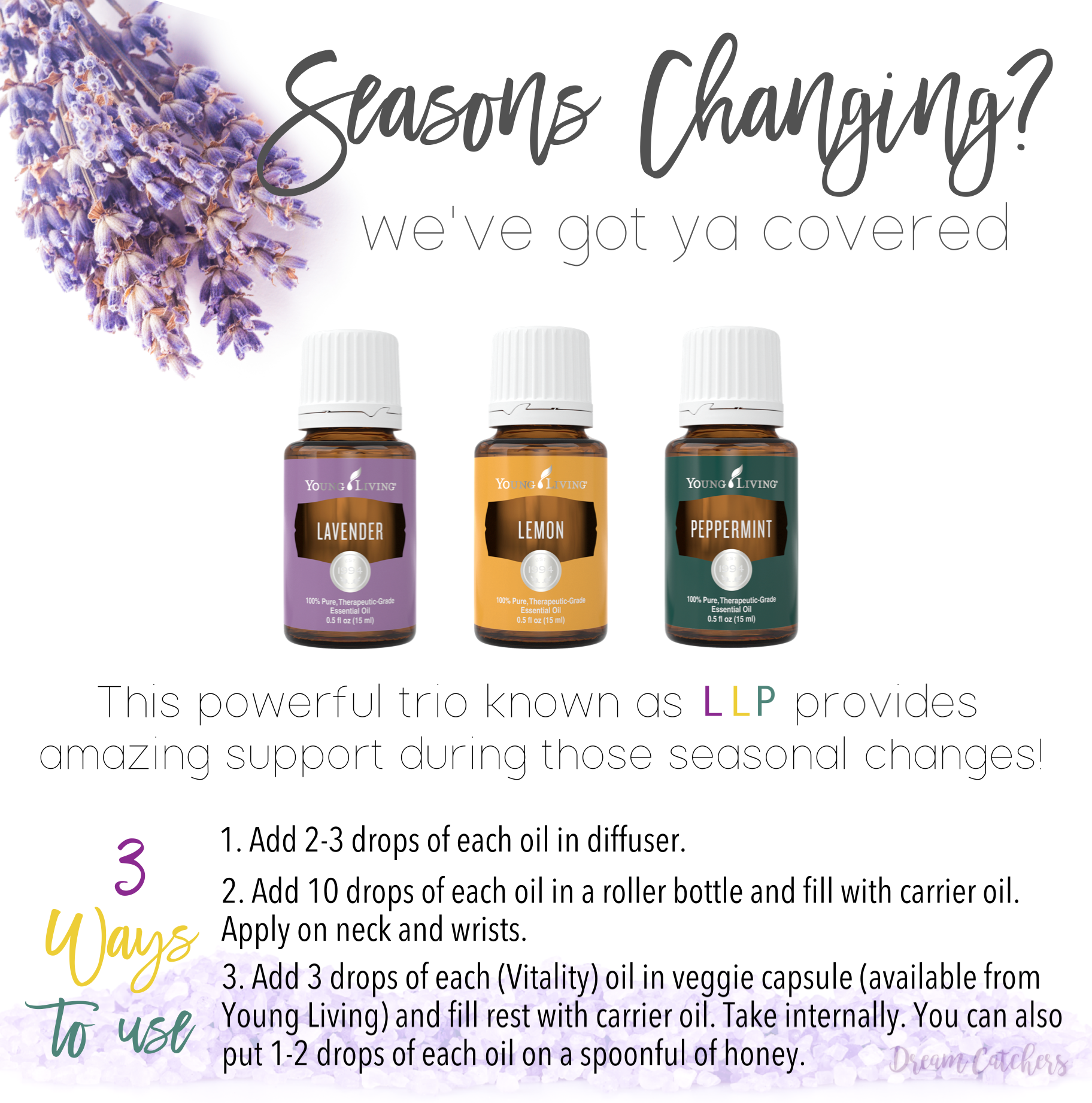 The TRIED & TRUE TRIO
If you've been around the oily world for any amount of time, you already know the LLP trio well!
This is your friendly reminder to use it!
---
When you're under pressure . . .
In my opinion, there's nothing worse than experiencing pain and pressure in your sinuses! Warm compresses are great for helping to alleviate the discomfort, but this combo is my secret weapon!
Find a comfortable spot to sit down. Put a couple of drops of each oil in your palm. (Wash your hands first). Roll 2 cotton swab tips into the mixture then carefully and gently insert a tip into each nostril, staying seated and NOT walking around. You don't want to push too far into your nostril, but just where it's comfortable. Take deep breaths in as you let the swabs stay in your nose for a minute or so, then remove the cotton swabs and throw them away. I find this to be incredibly comforting! Let me know what you think if you do it!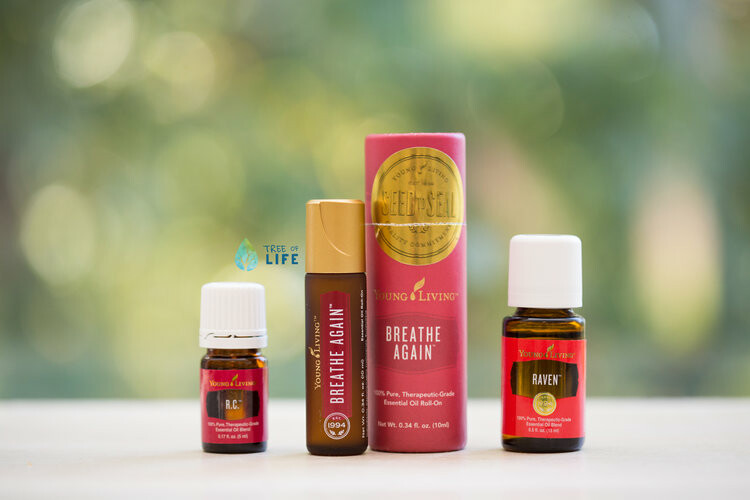 RC isn't YL's only amazing upper respiratory oil option! You can also try Raven (Another HUGE favorite of mine!), Ravintsara, or the very convenient Breathe Again Roll-On. Plus, YL has 3 different Eucalyptus varieties. Each has amazing benefits!
---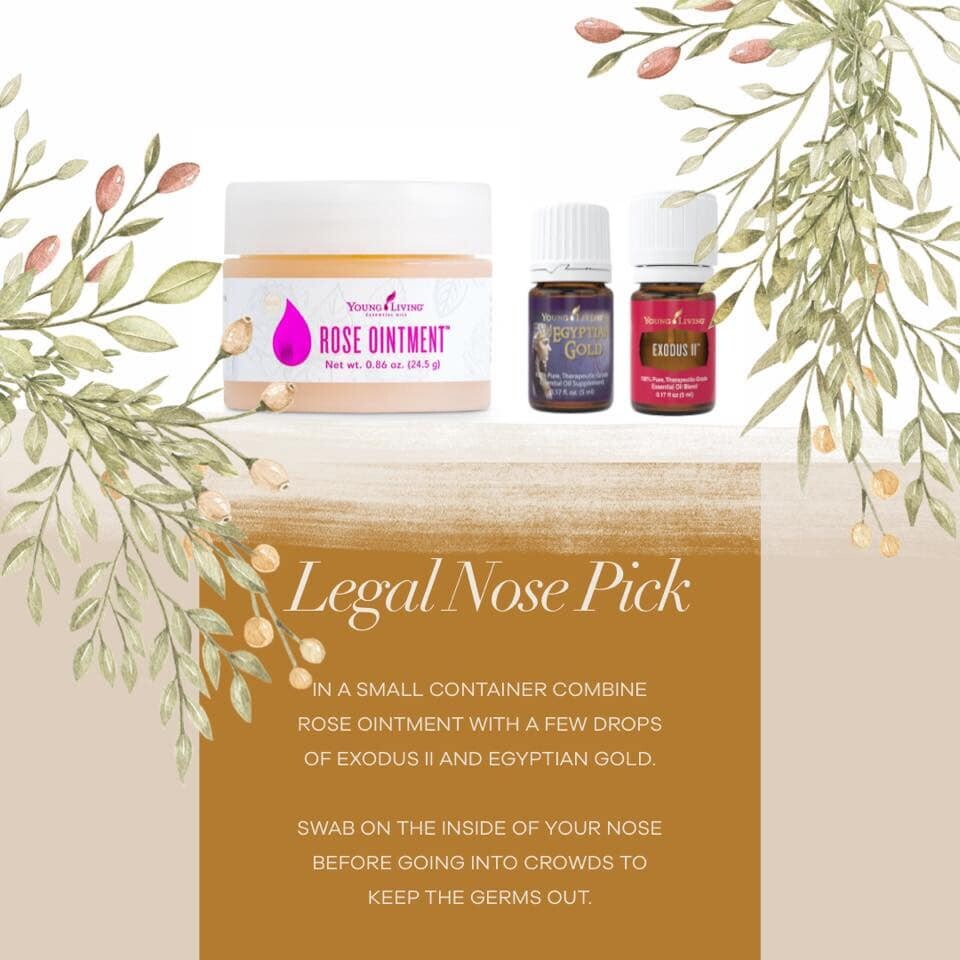 "Legal" Nose Pick
This is a GREAT way to support your immune system, especially when you're going to be where it's people-y!
Exodus II is currently out of stock, but you can just use Egyptian Gold if you don't have Exodus II already. You should see Exodus II come back again soon!
---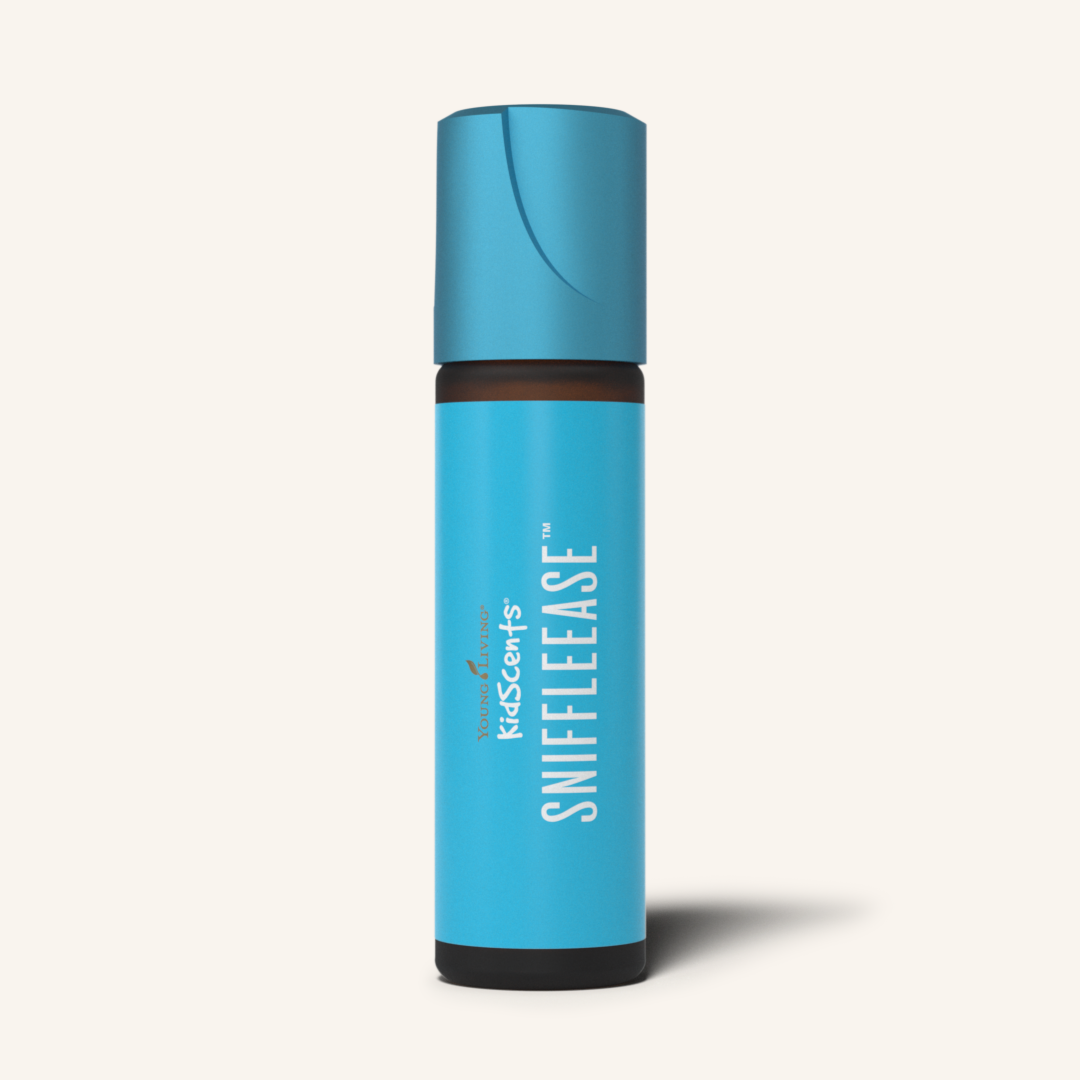 Kids & Adults, Too!
SniffleEase is specially designed with kids in mind, but adults love it, too!
It also comes in a 5 ml option, which makes it easy to diffuse at bedtime.

---
Shopping Made Easy
Here's my go-to wishlist with all of my seasonal support favorites in one place. I hope it helps you go easy-breathe-y through the fall season!
---
Stock up on your favorites and get these wellness essentials for free,
including three of the seasonal-must haves I mentioned!!!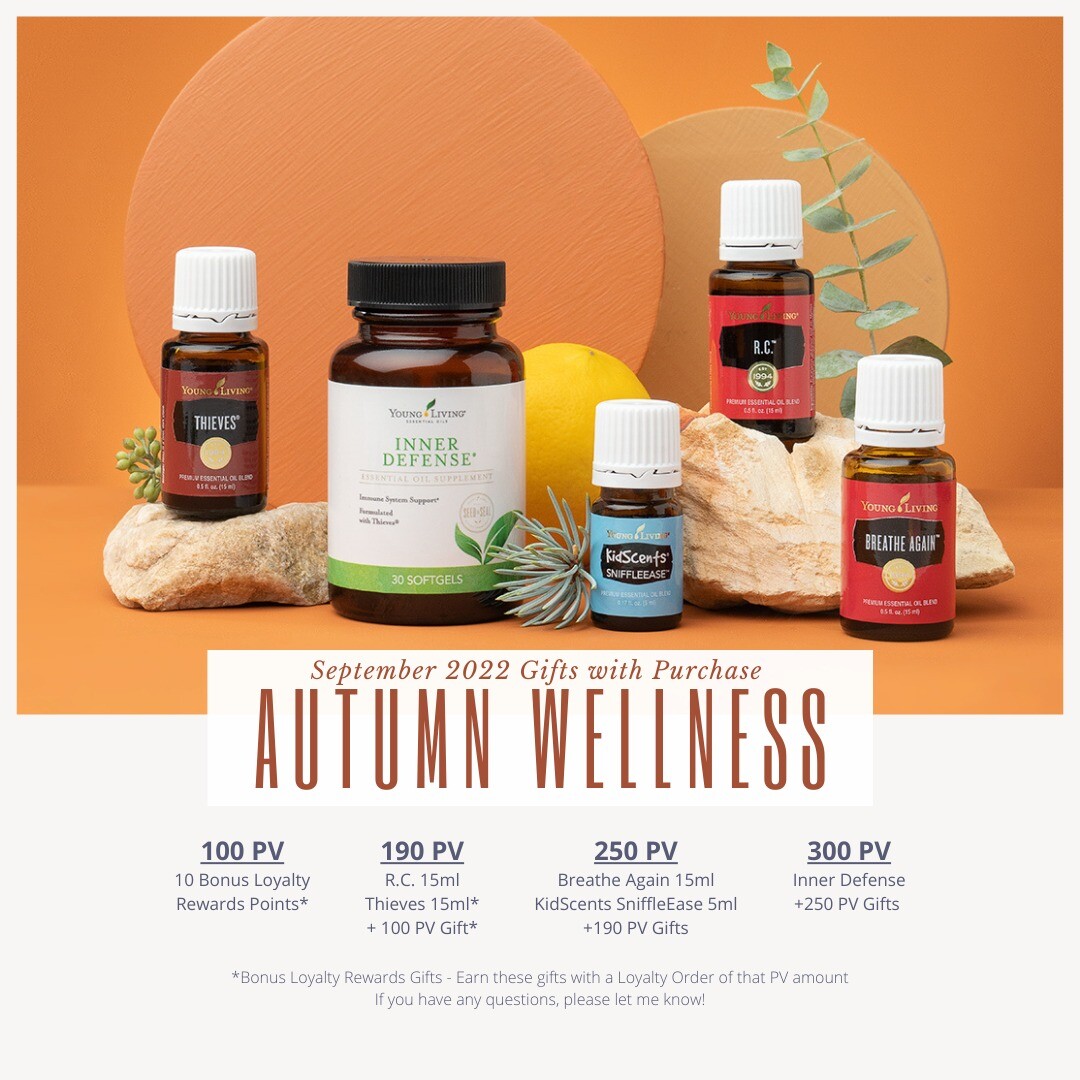 ---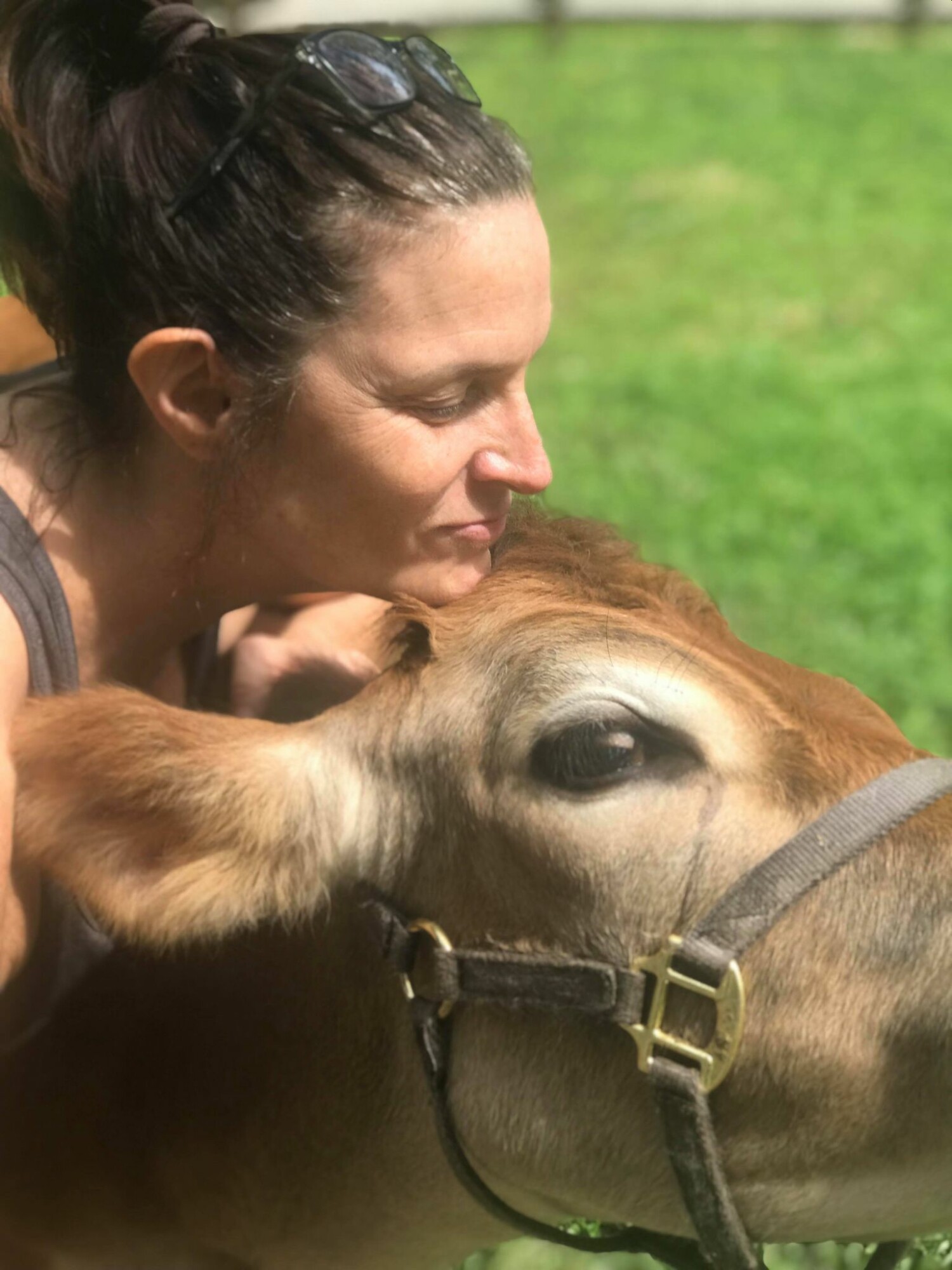 Need help with suggestions? Has your account gone inactive? Need direction navigating the shopping platform? Let me know!
P.S. Want to have the biggest smile spread across your face and joy fill your heart? Watch this quick video made by a 17-year-old volunteer we have at the farm where I volunteer. I dare you not to grin!
Our Mission: Love Others Well & Empower Them to Do the Same