Sep 1, 2020 12:19 PM Central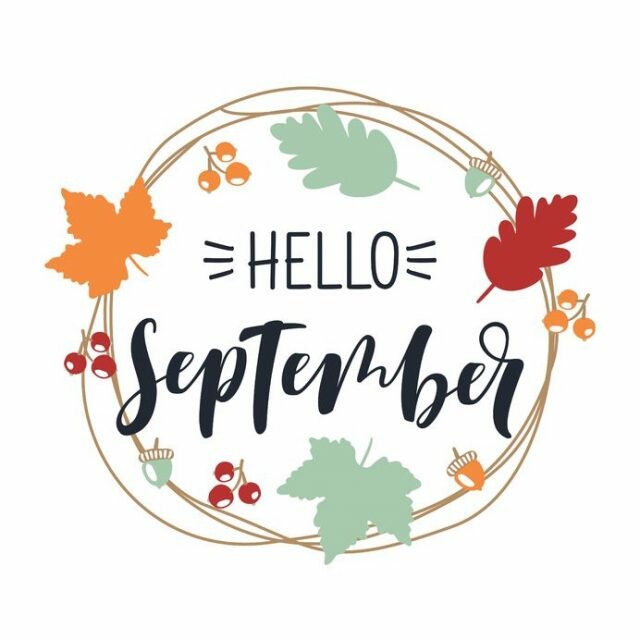 Let's get the next season of the year started off right!
Here are all the details on
this month's Promos, Level Up / Double Up, Free Shipping & New Shipping Options,
plus
our
September Webinars
at a glance AND a
special offer for any who need to reactivate their YL account!
If you'd like, you can check out YL's Training and Education Team's
FB Live
to learn more about this month's promos and see the adorable cooler "in-person"! (It's bigger than you'd think!)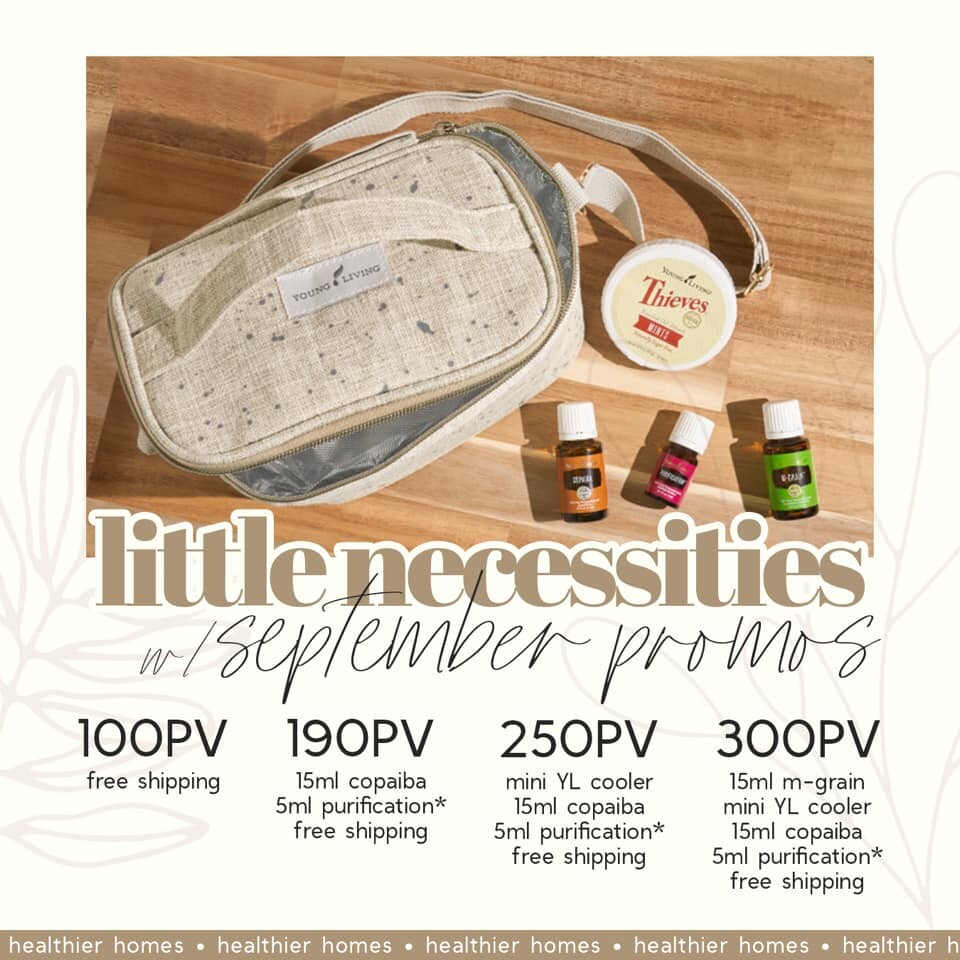 From a favorite oil that loves on our skin and provides all-over support, to a favorite oil to stop those odors in their tracks, to a really cool place to store some grub, to tension support, and fresh breath...YL is offering it all for FREE in September!
Check out the breakdown below for more information on each!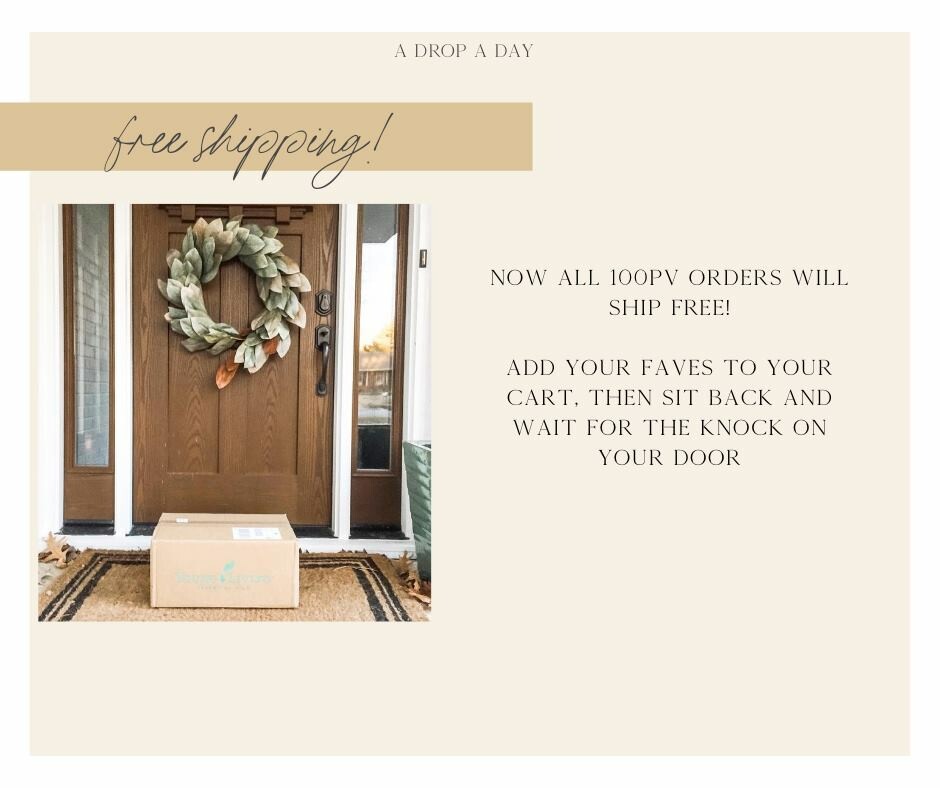 Free shipping
Say no to September's shipping fee. Reach our 100 PV tier during this promotion and we'll send your qualifying order for free!
This month, place as many 100+ PV ER or Shop orders as you desire and we'll give you free shipping every time!

Please keep in mind for the time being with COVID restrictions still in place in warehouses that the processing times will remain about 10 BUSINESS days, then add to that the shipment time of 7 days.
--------------------------------------------------
Copaiba essential oil, 15 ml
*Bonus Essential Rewards: Purification essential oil blend, 5 ml
Free shipping
* Remember, in order to get the Essential Rewards Exclusive Purification 5-ml, you have to be enrolled in Essential Rewards (ER) and have an order that meets the PV requirements for that item. The extra bonus of meeting these PV amounts with your ER order is that you get even more ER points to spend later!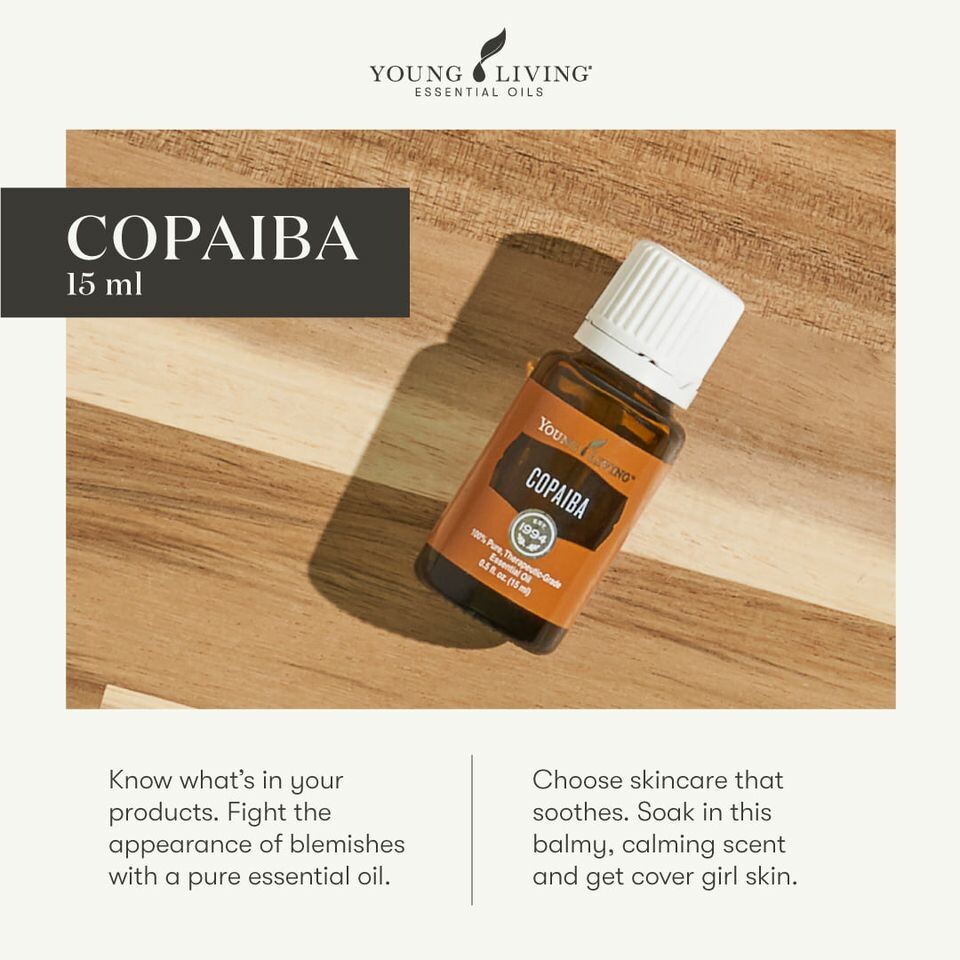 I LOVE that we get a 15-ml bottle of Copaiba!!! It is so good for providing a relaxing, calming environment in your home or while you take a comforting bath. Post-workout, add this with your PanAway or Cool Azul and a carrier oil to help tired, aching muscles and apply it to your joints before bed for some added support. It's great as part of your skincare routine, and in its Vitality form (which is the same oil), it's great for supporting a healthy immune system! I've nicknamed this oil my "sleeper oil" because it's super gentle, yet powerful and many haven't realized the incredible benefits of this oil yet. Now they will!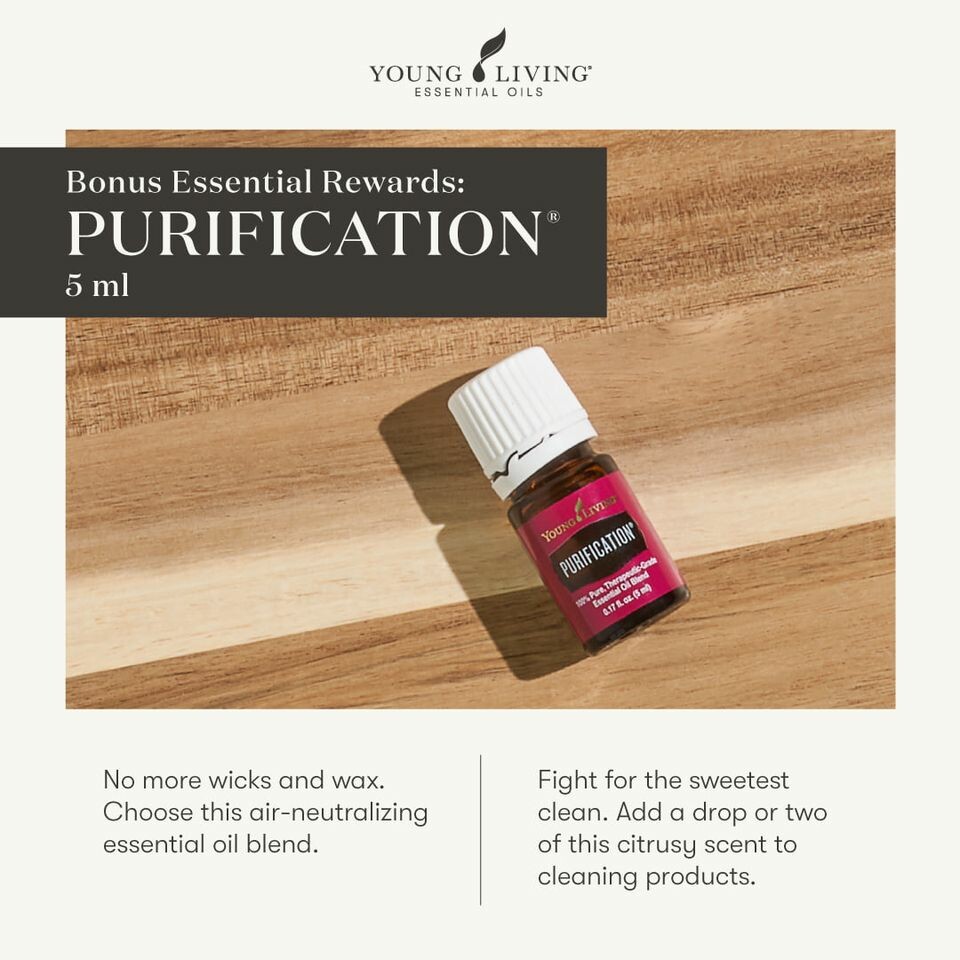 As we start that transition from summer to fall, we're going to find plenty of times where some odor-fighting, air-cleansing, overall-purifying scents will come in handy - big time! Doing your summer laundry in preparation to store it until it's warm again? Make sure to add a few drops of Purification to a wool dryer ball for freshness while you pack them away. DIY Carpet Deodorizers, adding it to your soapy mop buckets, your vacuum bags, to a cotton ball on your vent, and anywhere you might need the power of Purification, this is a must-have as we make this transition! Got athletes in your house? You're going to want plenty of this oil in your house for their laundry and gear, plus your car! This oil is also an immune system supporting must-have. I've affectionately dubbed this oil an "unsung hero"!
--------------------------------------------------
Mini YL Cooler
Copaiba essential oil, 15 ml
*Bonus Essential Rewards: Purification essential oil blend, 5 ml
Free shipping
*The Mini YL Cooler is available only while supplies last. If the mini cooler goes out of stock, we will reward 30 ER points instead.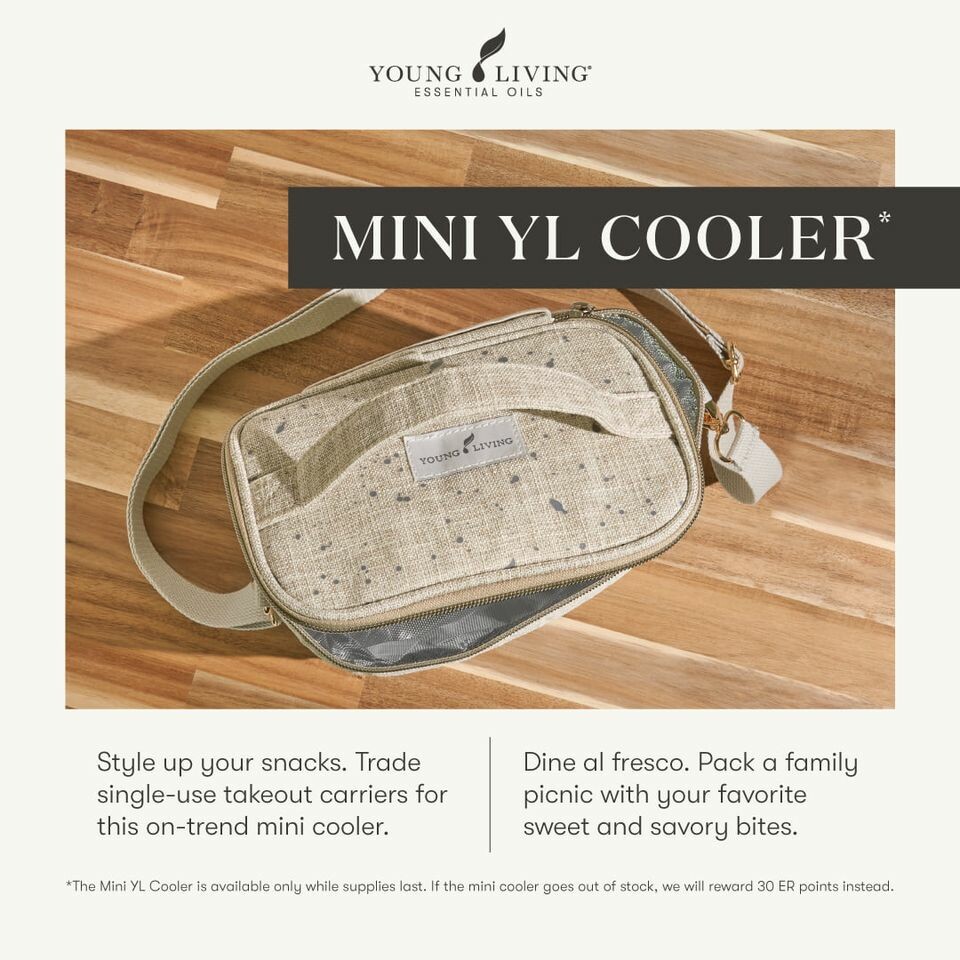 Travel with your snacks and picnics in style. This Mini YL Cooler is heather gray, paint-splattered, and lets you transport your tasty goods without having a lot of waste using temporary containers.
***Remember, starting this month and moving forward, if these go out of stock during September, anyone who doesn't get one will receive 30 ER points instead!
---------------------------------------------------
M-Grain essential oil blend, 15 ml
Thieves Mints, 30-count
Mini YL Cooler
Copaiba essential oil, 15 ml
Free shipping

Stress. There's plenty of it right now. Thankfully we have some natural, healthy options to choose from to help us destress, reinvigorate, and be ready to take on the rest of our days, weeks, months, and this year that feels like 20 years. M-Grain on the temples, across the top of your brow, and behind your ears can really help ease the worries and tension of the day. Add a couple of drops to your Epsom salts, let them soak in, and then take a relaxing and refreshing bath after a long, stressful day. If you haven't enjoyed the benefits of this blend, you're going to be happy when this arrives at your house!

Need to freshen your breath after your Mini YL Cooler inspired picnic? No need to worry, take these Thieves Mints with you! The fresh infusion of the Thieves blend and Peppermint oil helps give you crisp, minty breath without sugar, preservatives, dyes, or anything else you'll find in store-bought mints. You can also use them to curb those sweet tooth cravings, which just might be their most helpful use!
________________________________________________________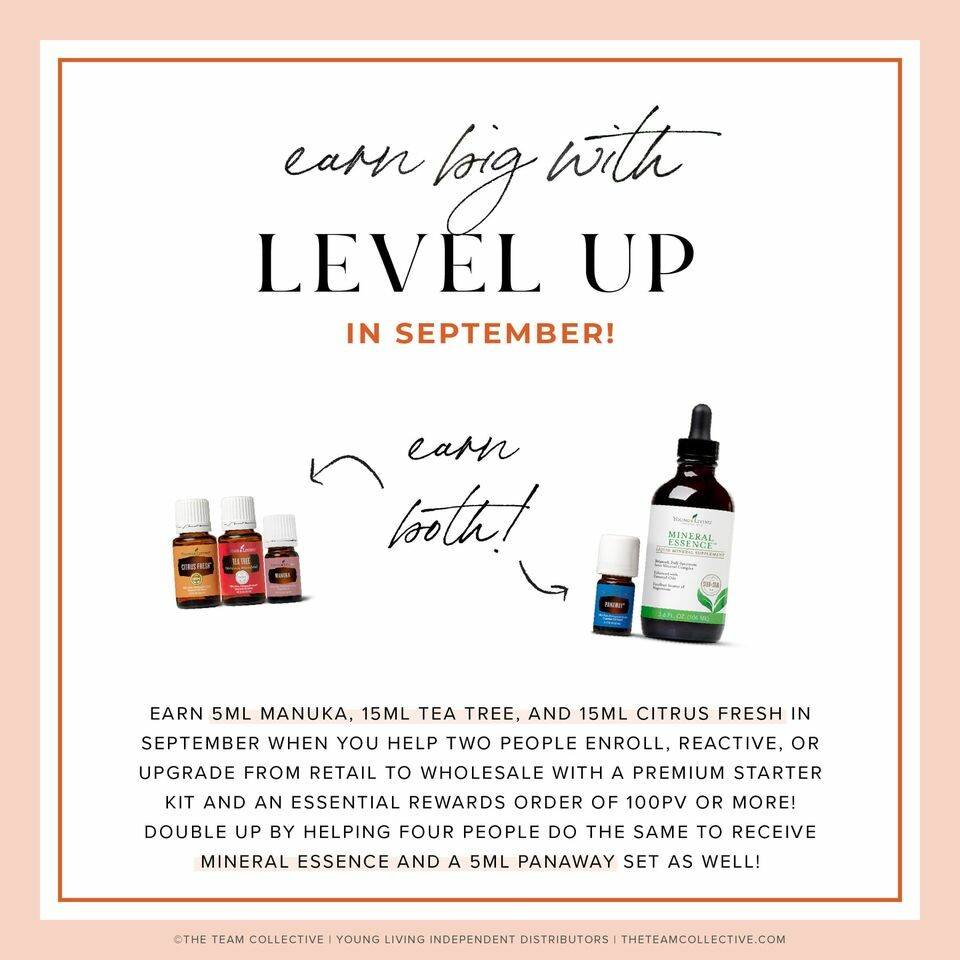 LEVEL UP/DOUBLE UP
When you qualify for Level Up in September, you'll earn a 5 ml bottle of Manuka and 15 ml bottles of Tea Tree and Citrus Fresh. If you qualify for Double Up, you'll also receive Mineral Essence and a 5 ml bottle of PanAway.


Let me give you a snapshot into WHY Mineral Essence is such a GREAT freebie to earn:





As a reminder, you level up when you help two people upgrade from retail, reactivate, or enroll with Young Living and sign them up on Essential Rewards with a 100 PV order or more. To double up, you'll need to do the same for four people.

_______________________________________________
In case you missed it, here are our September Webinars at a glance! Click on the links below for more information and to register for the webinars you'd like to join in. If the dates don't work for you, register anyway and I'll be sure to send you the recording, along with the associated Resource Guide.
TONIGHT'S WEBINAR WILL NOT BE RECORDED!
With it being "off the record," we can chat just as we would if we were sitting around the kitchen table together.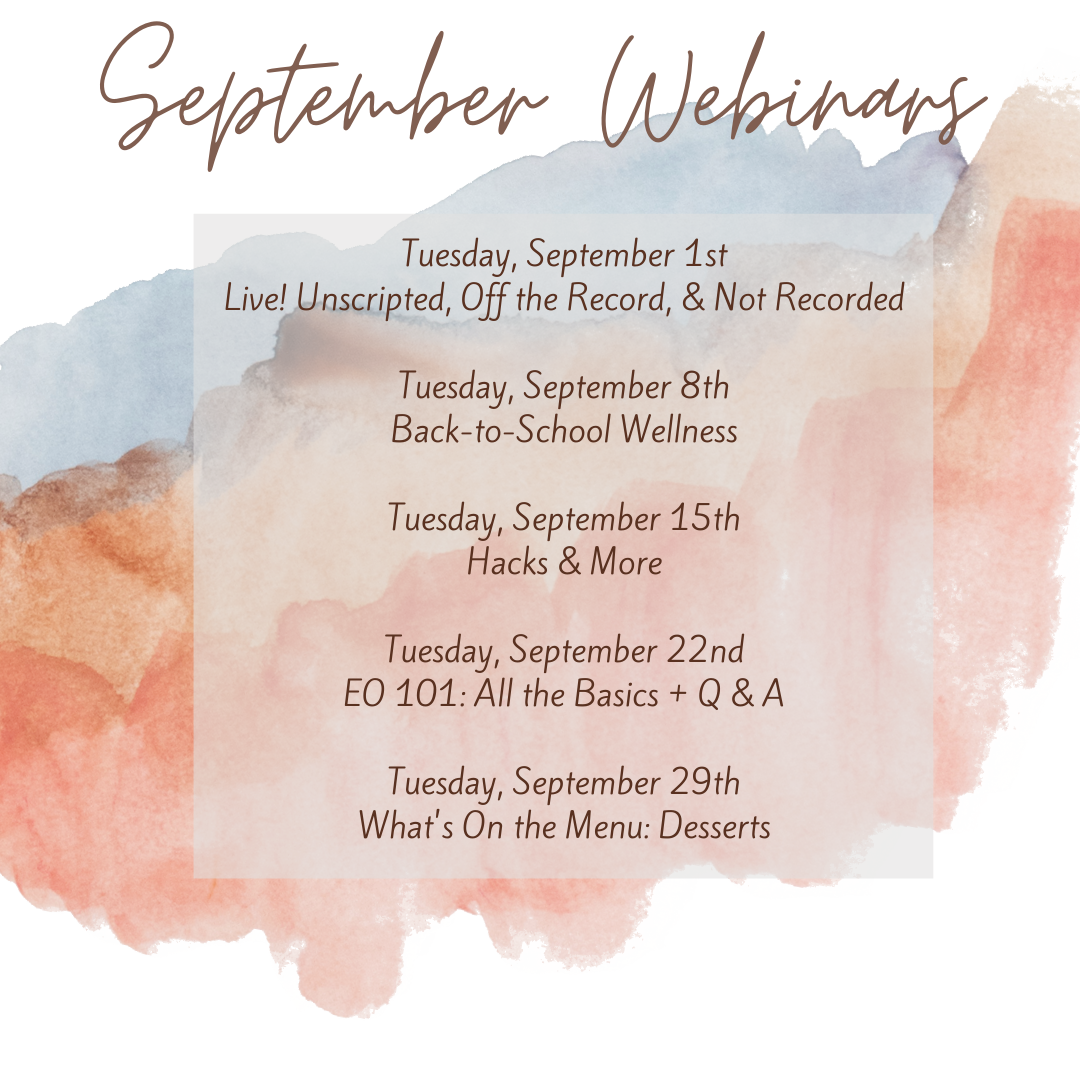 Here are the links to each of this month's webinars:
_______________________________________________________________________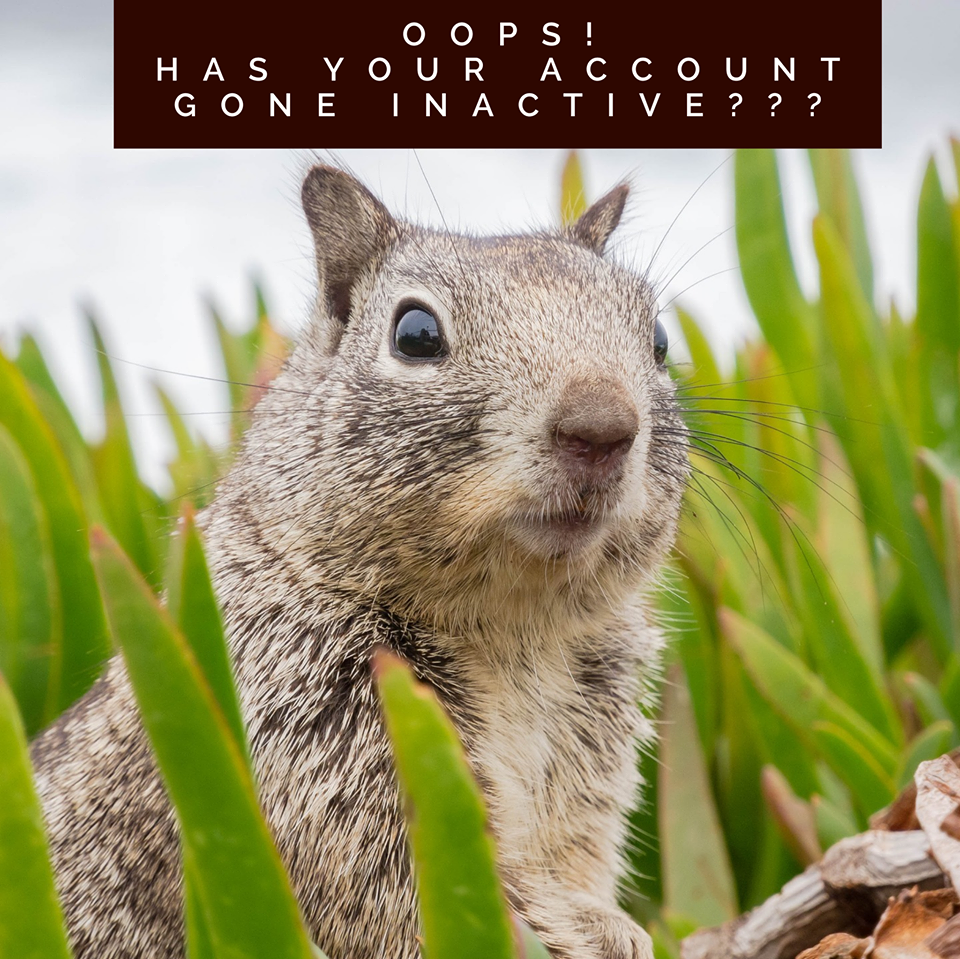 What?! Your YL account is inactive???
Oh, no!!!! There are SO many fantastic, new YL products for you to try, plus
you'll want to be ready for the fall and winter seasons that are coming!!!
Reactivate your account with a 50+ PV order this month and I'll send you a surprise from my personal, oily stash!
I always love helping with individualized suggestions and would be happy to help you get your account reactivated!
If you choose to reactivate your account without help, be sure to send me a screenshot of your reactivated account so I'm sure to send your gift in the mail!
Wow! September is an incredible month, isn't it?!?!
Happy Oiling!
Andrea & Brian
P.S.
Haven't gotten started yet?
I'd love to help you on your wellness journey!
Click on the pictures below to get started or reach out for more help!