Dec 10, 2018 06:23 PM Central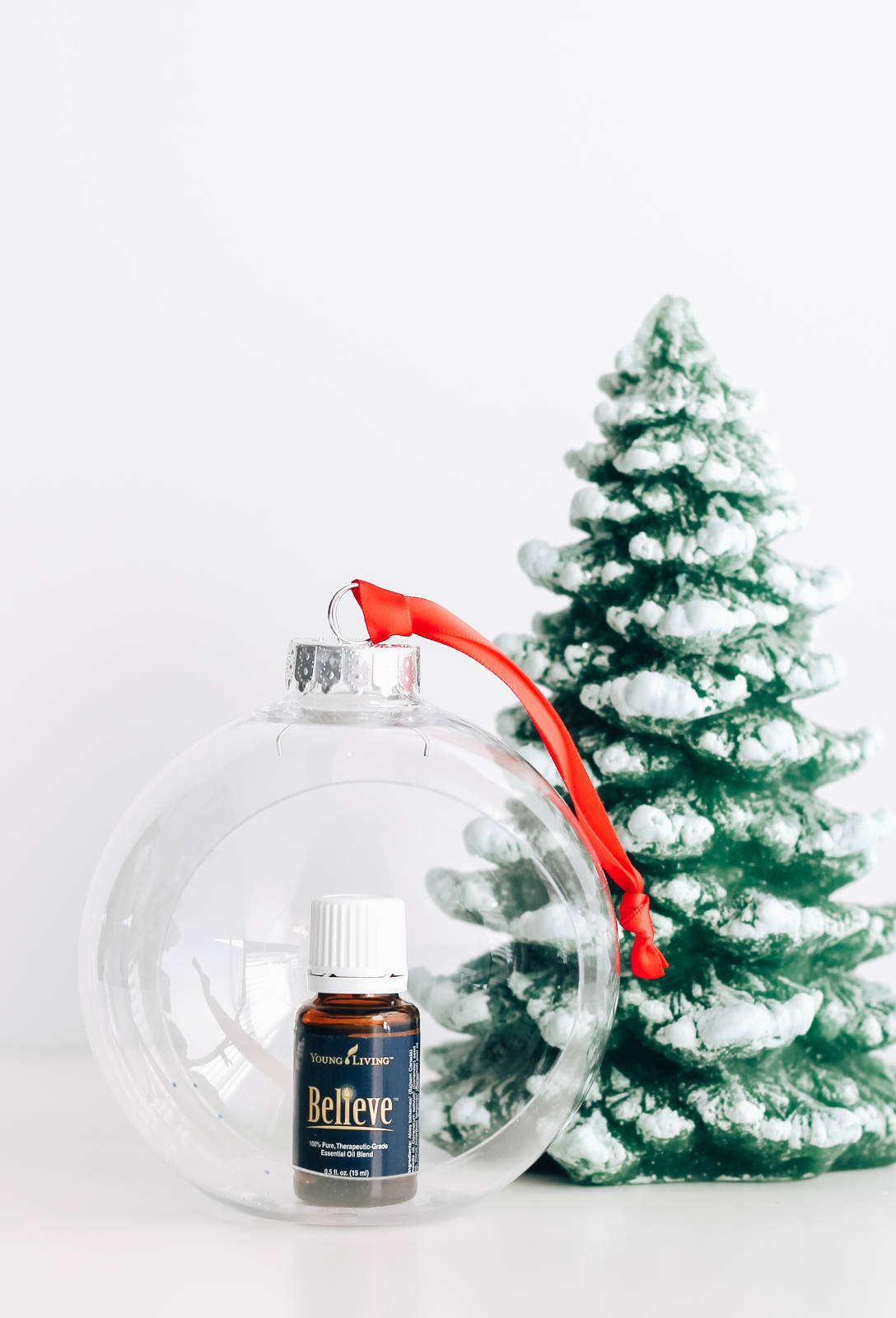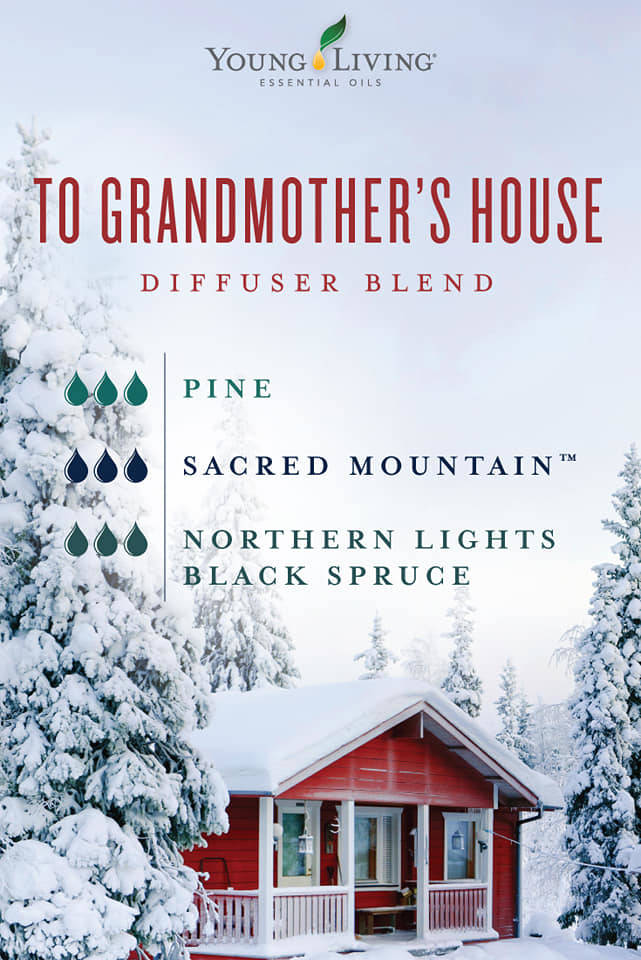 Day 1: To Grandmother's House

"Over the river and through the woods" to diffusing bliss you go! This essential oil blend smells like a frost-covered pine forest. Mittens and down coats are optional.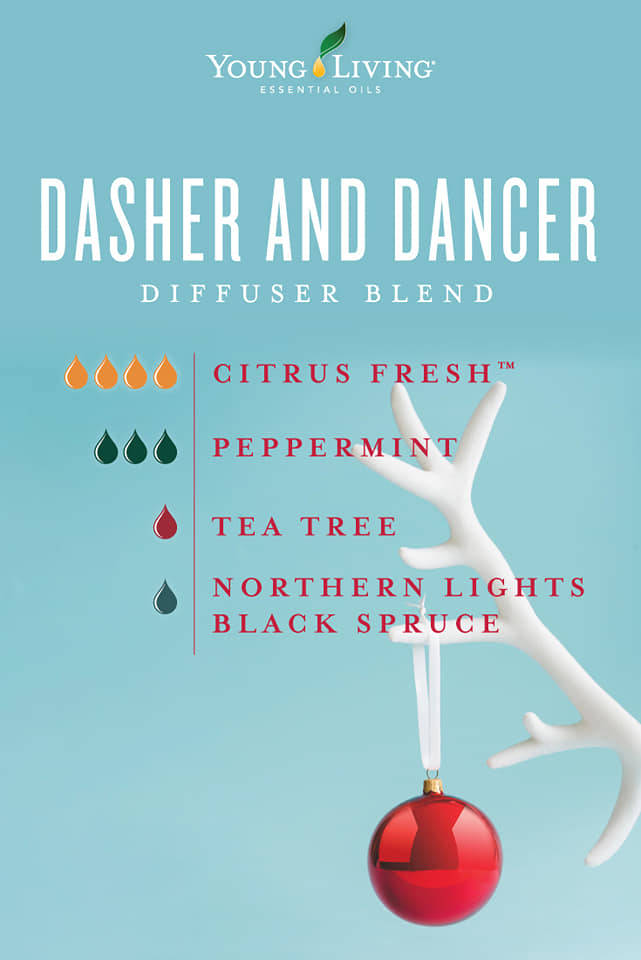 Day 2: Dasher and Dancer

If a sleigh ride with Santa is on your bucket list, you'll love this seasonal diffuser recipe. The smells of citrus, tea tree, and spruce with a dash of peppermint will have you feeling like Kris Kringle's co-pilot on Christmas Eve.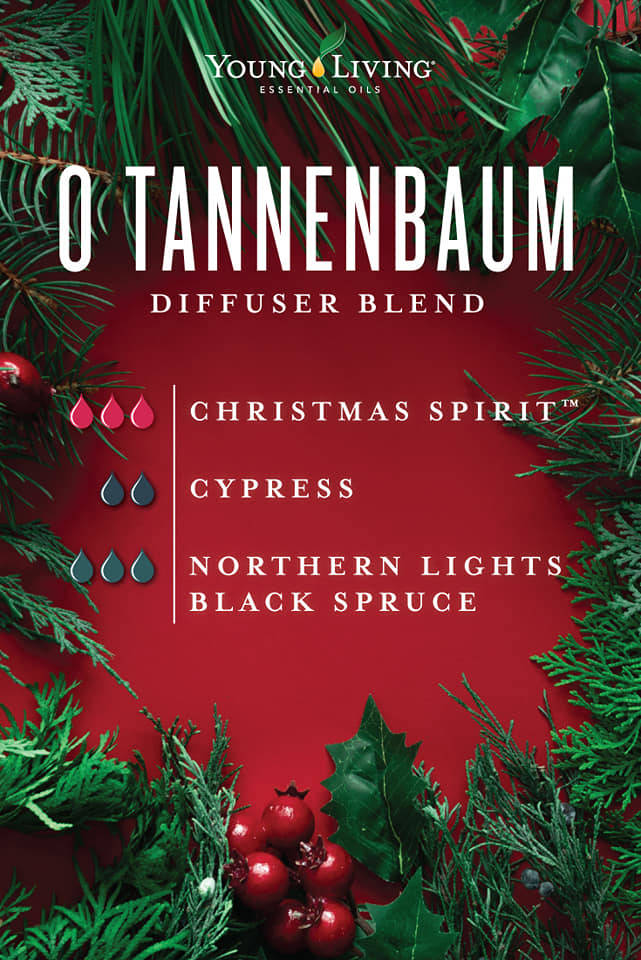 Day 3: O, Tannenbaum

While decorating your tree can take hours, filling your home with that fresh evergreen scent takes mere seconds. Try this blend for that amazing Christmas tree scent without all the work!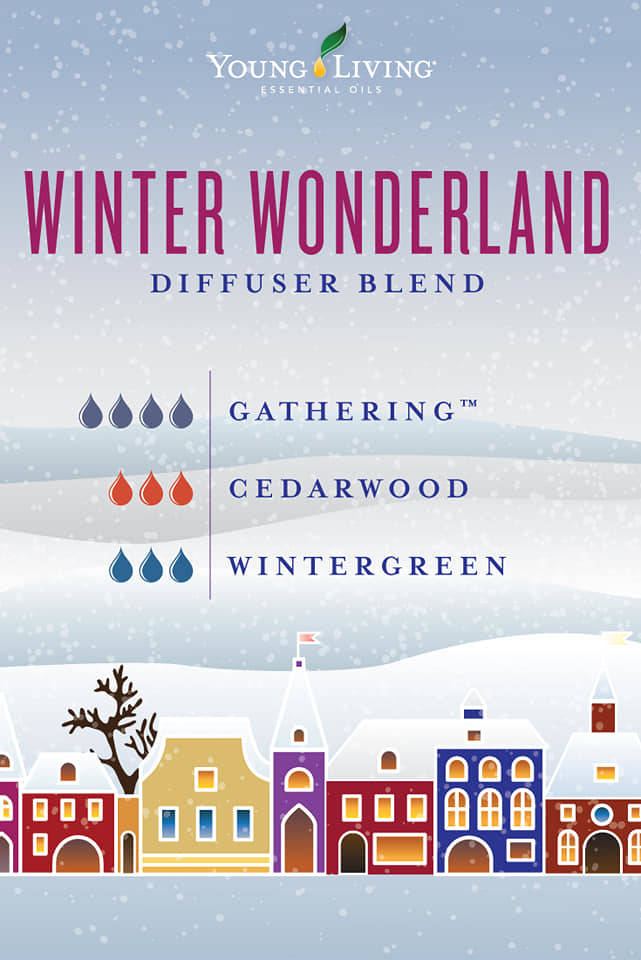 Day 4: Winter Wonderland

You don't have to live where it snows to feel like you're walking in a winter wonderland. A Christmas essential oil diffuser recipe like this one will have you and your loved ones dreaming by the fire in no time!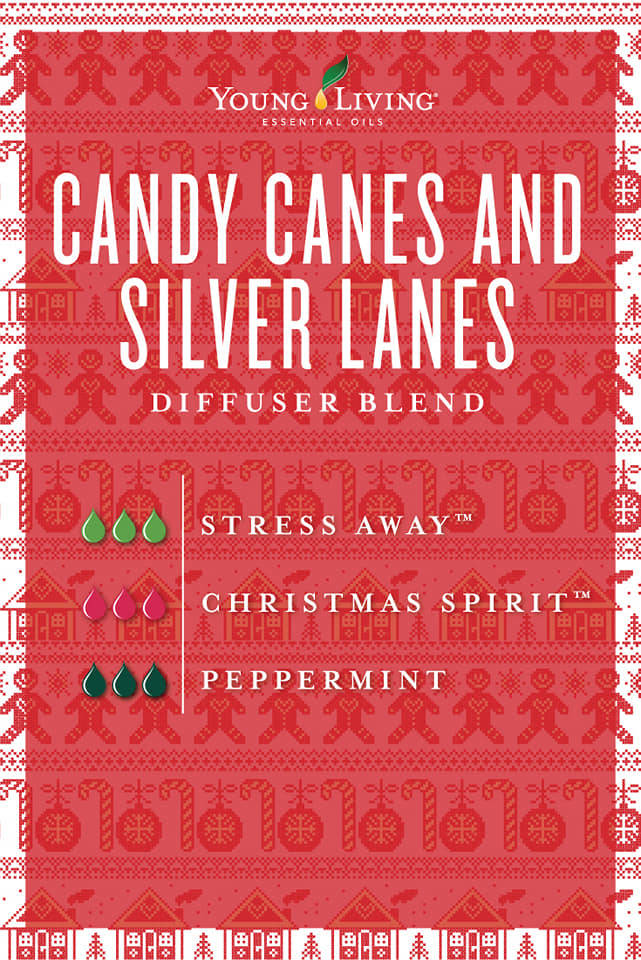 Day 5: Candy Canes and Silver Lanes

It wouldn't be Christmas without the classic candy cane! We love its festive red and white stripes that burst with delightful peppermint flavor. Try this diffuser blend for a calorie-free way to enjoy the nostalgia of this favorite holiday candy!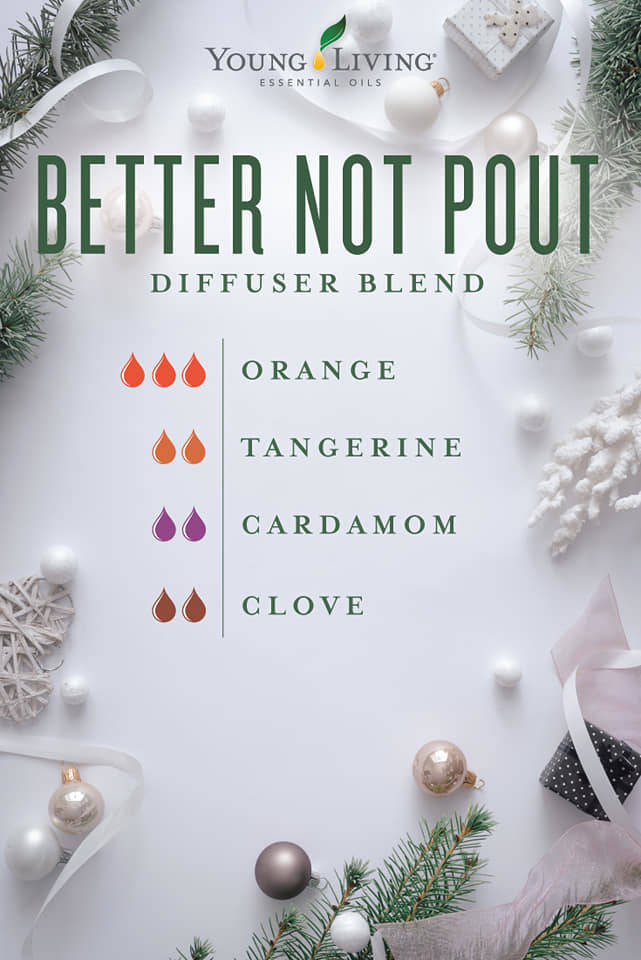 Day 6: Better Not Pout

This delicious essential oil diffuser blend brings the comforting scent of holiday goodies to the air! Sweet citruses and warm spices will make your home smell like your favorite bakery; whether you decide to actually bake is entirely up to you.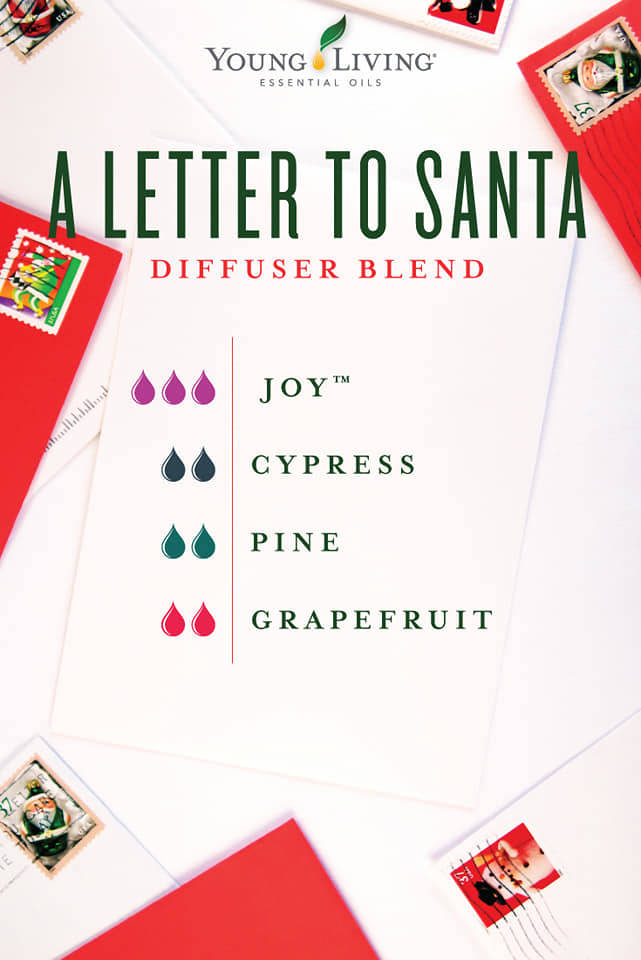 Day 7: A Letter to Santa

There's nothing like the Christmas joy in a child's letter to Santa. Bring that happiness into your home with a diffuser blend that combines the brightness of citrus, the fresh scent of a forest, and a warm floral aroma to keep things cozy.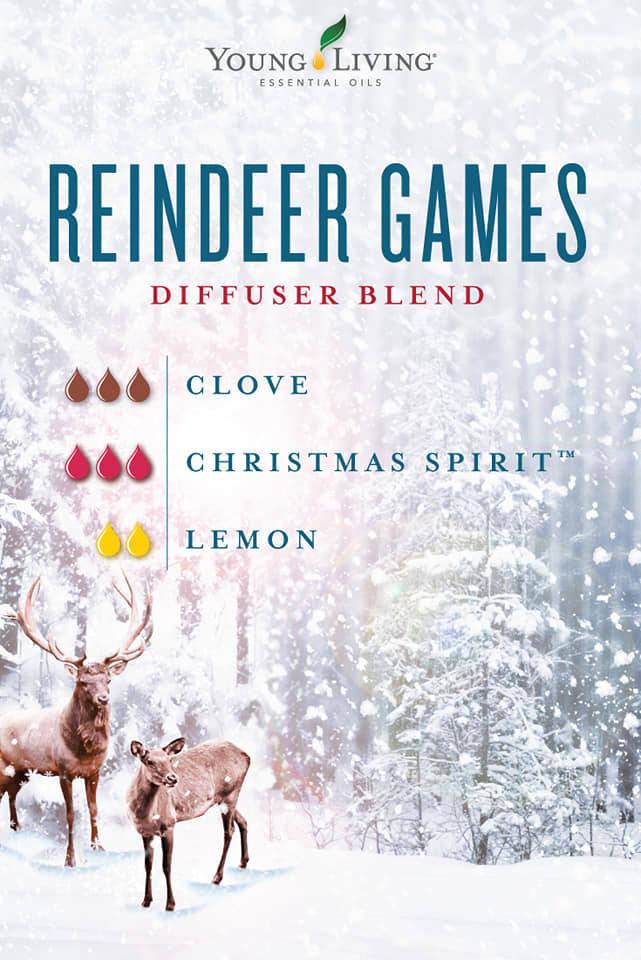 Day 8: Reindeer Games

You'll be shouting out with glee once you try this diffuser blend! Diffuse this blend of Christmas essential oils, and you might become as famous as the red-nosed reindeer himself!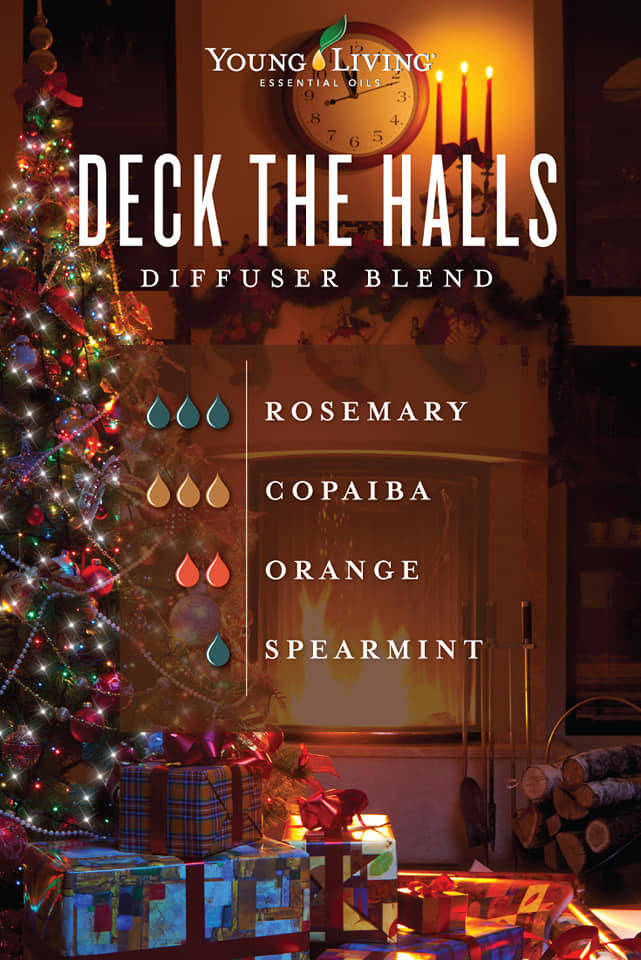 Day 9: Deck the Halls
Haul out the holly—because we need a little Christmas! As you deck your halls, don't forget to deck your home with the scents of the holiday season!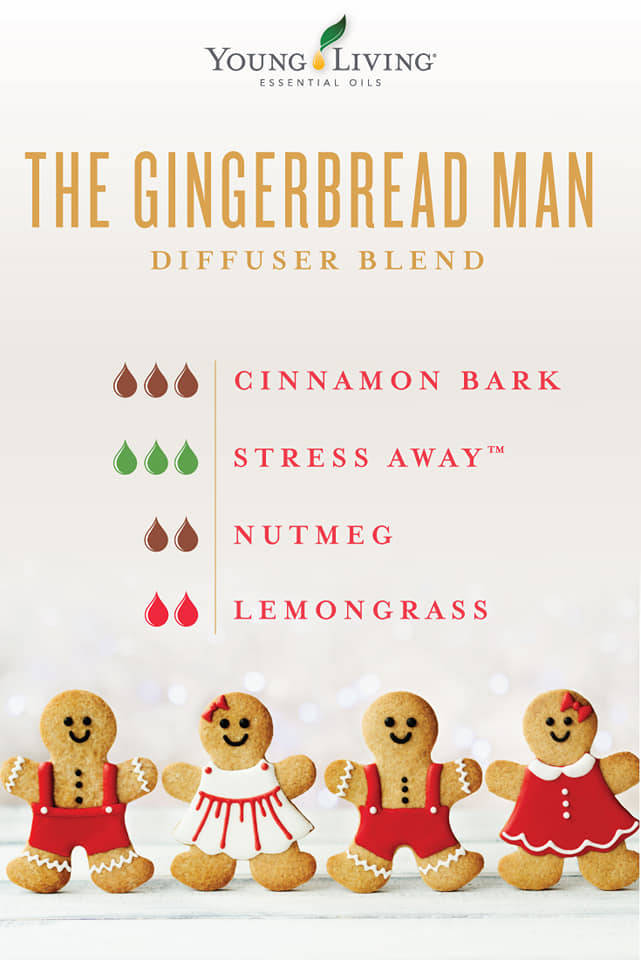 Day 10: The Gingerbread Man

That gingerbread man is mighty quick! And while you may not be able to catch the cookie, you can catch that fantastic gingerbread scent with this holiday spice-filled diffuser recipe.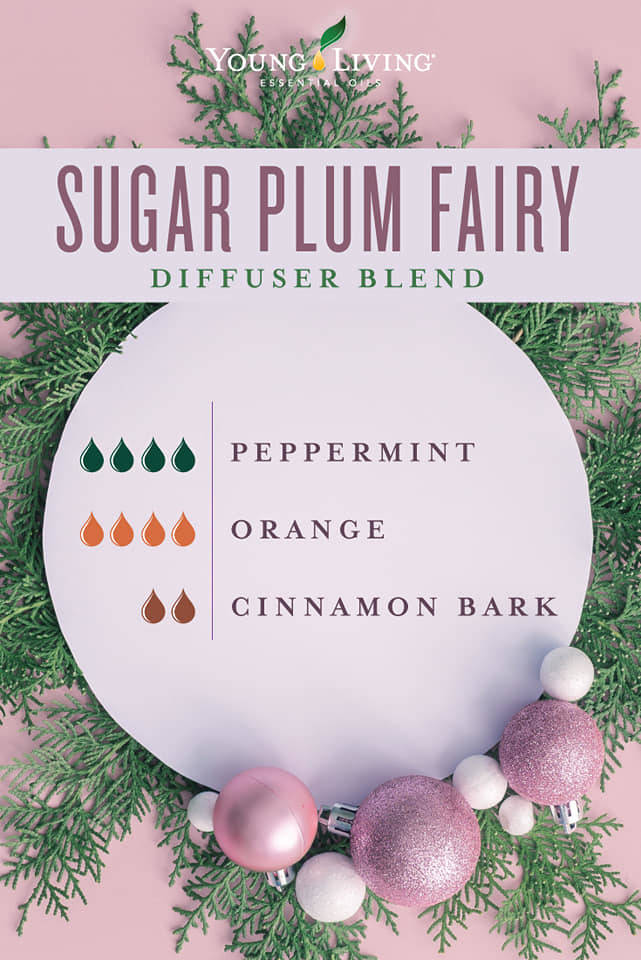 Day 11: Sugar Plum Fairy

Let those sugarplums keep dancing as you diffuse this sweet-smelling holiday essential oil blend. We promise we won't judge you for diffusing it every day from now until next Christmas—it's that good!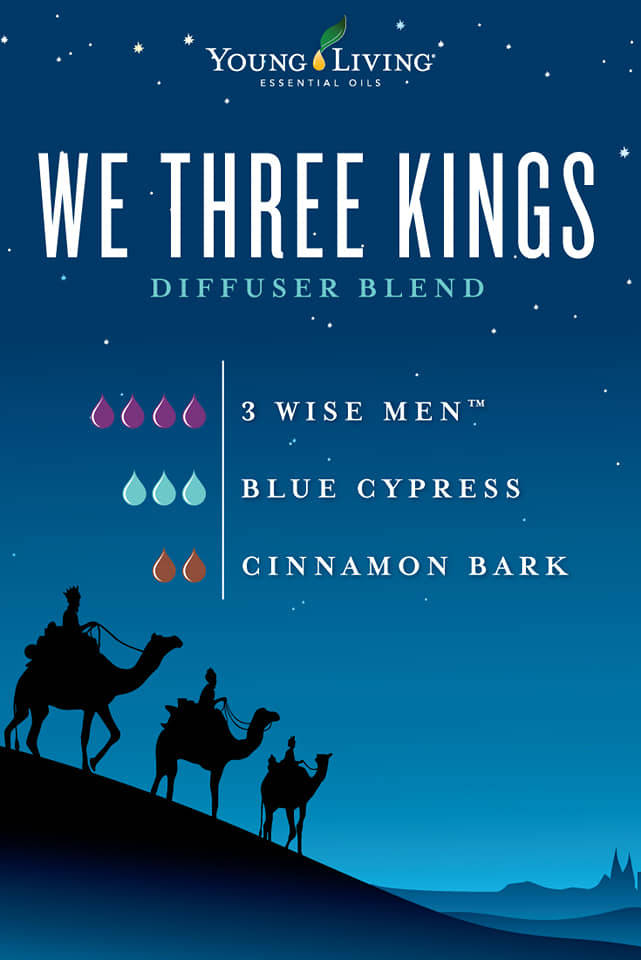 Day 12: We Three Kings

Make sure to remember the most important gift of Christmas. Keep the reason for the season at the center of your thoughts by filling your home with the cozy scents of Frankincense, Myrrh, and warm spices.
We hope you enjoy diffusing the season!


Oct 29, 2018 04:08 PM Central
Our family has a unique way of "celebrating" Halloween. We give out candy, like so many others, but we also have a cocoa and cookie stand set up. We offer everyone who comes a cup of cocoa and ask if they mind if we say a quick prayer for them while we fill their cup. It's rare that anyone ever says no and oftentimes the parents will share a specific request for prayer. It's another way that we can love others well.
A Few of My Favorite Things: Halloween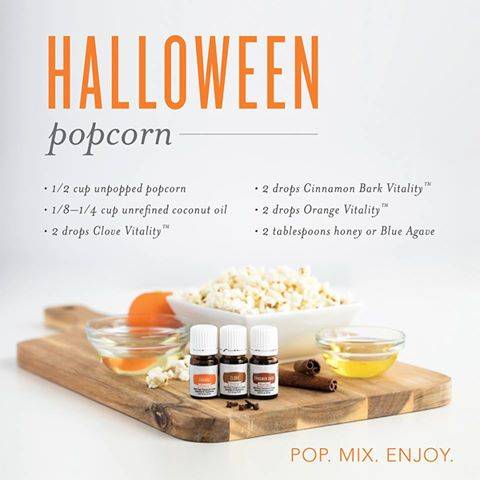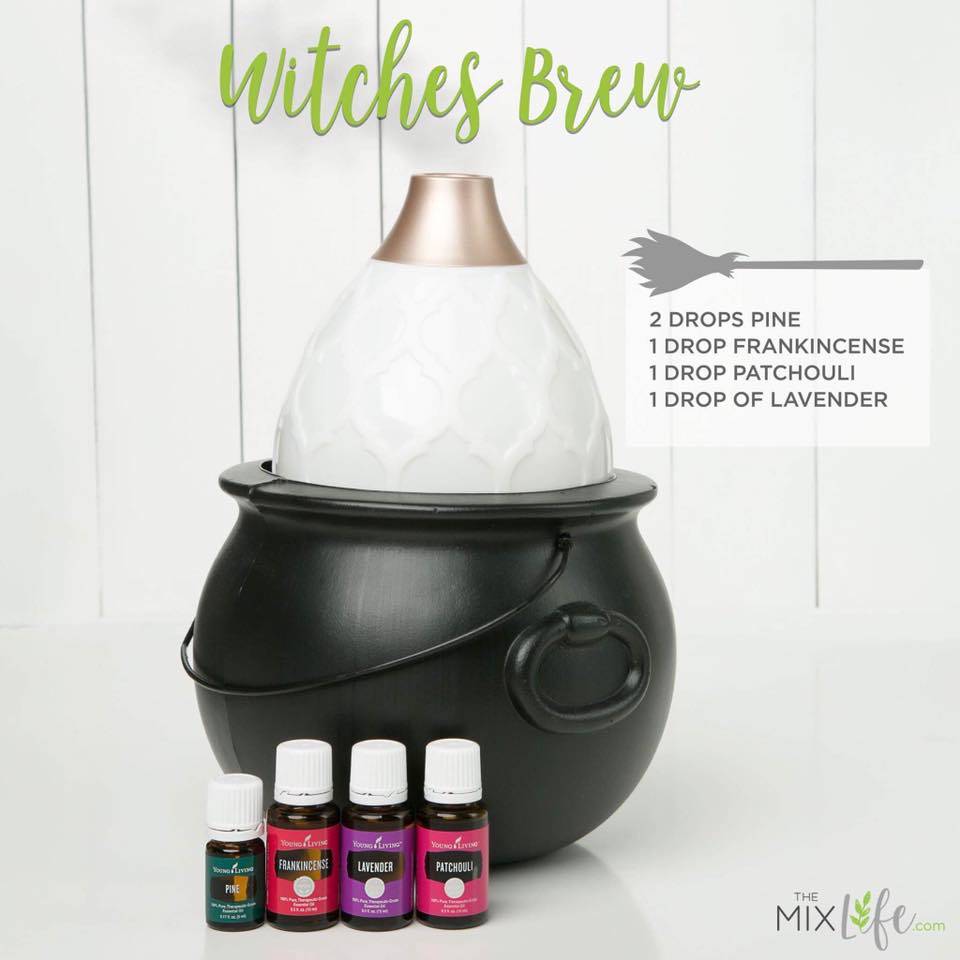 2 quarts fresh apple cider
1 orange, unpeeled and cut into slices
3 drops Lemon Vitality™ essential oil
1 drop Cinnamon Bark Vitality™ essential oil
1 drop Clove Vitality™ essential oil
1 drop Nutmeg Vitality™ essential oil
Cinnamon sticks, for serving
Directions:
1. Combine apple cider, orange slices, and essential oils in a large pot and simmer over low heat for 10 minutes or more.
2. Discard orange slices.
3. Serve warm. Add 1–2 cinnamon sticks to individual cups when serving.
And...just for fun, click on the picture below to read YL's hilarious blog post on how to survive a Zombie Apocalypse (just in case it happens this Halloween).

Don't miss our blog post FILLED with my favorite
pumpkin recipes
including
a room spray, a diffuser blend, a few cooking recipes, a nourishing face mask and so much more
. You can check it out at:
A Few of My Favorite Things: It's Pumpkin Season!