Jan 11, 2019 01:26 PM Central
Don't mind me doing my little happy dance over here! Feel free to join me!
DESERT MIST PREMIUM STARTER KITS ARE 10% OFF THROUGH MONDAY!!!!
Already a member? This is your time to grab another diffuser (Because we all need another diffuser in our lives!) and restock your oils in the process. Maybe you need one for the office or your college kid or just another room in the house!
It's also the perfect time to sign up your spouse with his or her own kit! When you do, YL will send you a thank you check! That's like getting additional money off on an already incredible value (even without the discount!)
Not a YL Preferred Member yet??? How long have you been waiting??? NOW is your time!!! You can get started at 10% off using this link!
Share with your friends and family (#itswhatwedo) and you'll get a thank you check for each person who gets their own starter kit! All you need to do is give them your member number when they sign up!
Local friends, I'm holding 3 classes next week, any of which will help you have a solid foundation for making the most out of each of your new oils! Grab your kit now at a discount, then come to one of the classes so you're ready when your kit arrives! (All of the class information is on the events page!)
Here are ALL of the details that you'll want to know!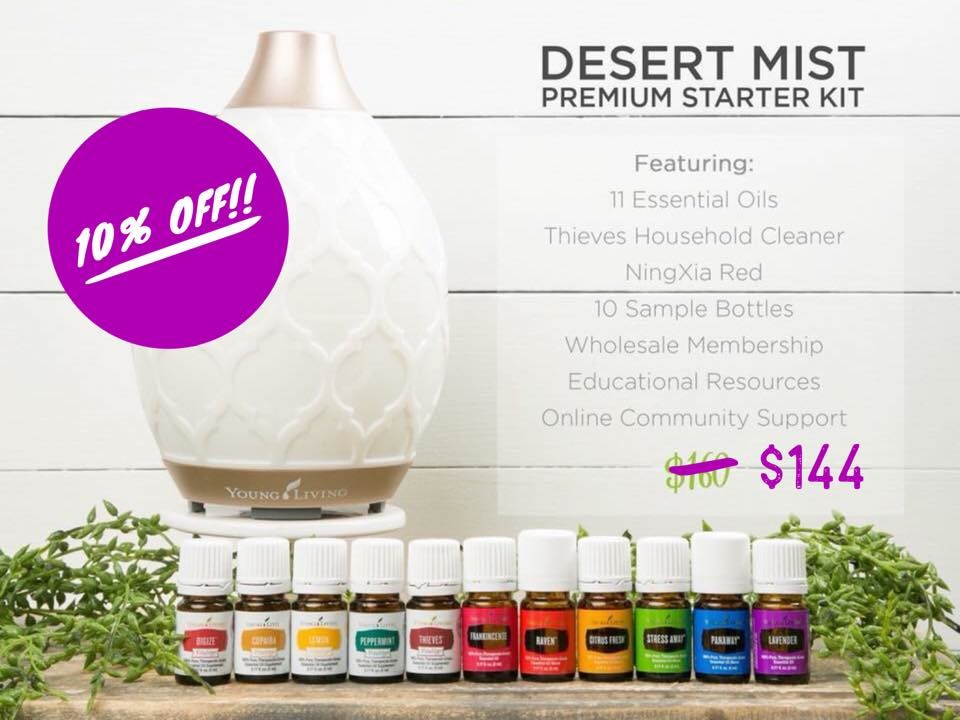 For a limited time, members can receive 10% off the cost of our Premium Starter Kit (PSK) with a Desert Mist Diffuser (English and Spanish versions)!

Along with this beautiful diffuser, the Premium Starter Kit includes "TEN" 5 ml bottles of premium essential oils, plus a 5 ml bottle of Stress Away, an AromaGlide roller fitment, and samples of Thieves Household Cleaner and NingXia Red.
This offer starts today, Friday, January 11, at 8 a.m., MT, and runs through Monday, January 14, at 11:59 p.m., MT, and is Quick Order only, while supplies last.
Limit one PSK with Desert Mist Diffuser per existing member or new enrollee.
PSK with Desert Mist Diffuser (English)
Item No.: SKU 22397
Size: N/A
Wholesale Value: $160
Promotion Price: $144
PV: 90

PSK with Desert Mist Diffuser (Spanish)
Item No.: SKU 22442
Size: N/A
Wholesale Value: $160
Promotion Price: $144
PV: 90
Oct 29, 2018 10:30 AM Central
Last week, I began a new series in my weekly newsletter - " A Few of My Favorite Things." I thought it would be great to also share it on my blog. In this series, I'll be sharing favorite tips, my go-to support for specific body systems, favorite food and DIY recipes, diffuser blends, and morning / daytime / evening favorites. While everyone's favorites vary, my hope in sharing mine is to help you find some fun, new ways to use your oils, discover some solutions and hacks to everyday challenges, and learn of new ways to work toward your personal health and wellness goals for you and your family.

Favorite Tips: Peppermint
Ever get the hiccups? It's rare for me, but when I do get them, they're no joke! You're going to think this is crazy, but the next time you have hiccups, apply Peppermint to your wrists. I can't tell you why or how it works, but you'll find the support it offers to your circulatory system helps to alleviate the discomfort of hiccups. Such a cool, little life hack! ;)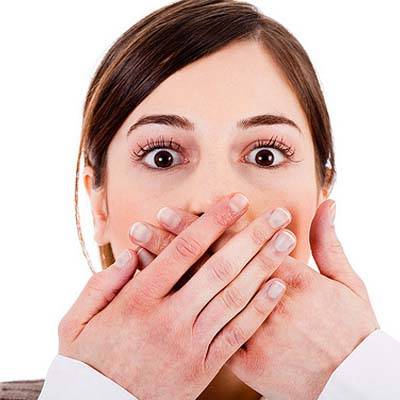 With the holidays nearly upon us, you'll find Peppermint Vitality to be your go-to in adding flavor to your culinary delights. Cocoa, coffee, tea...just a drop will add a wonderful minty twist to your cold weather favorites! Add 6-10 drops to your favorite brownie mix or fudge recipe and you have a gift-giving worthy treat to share with neighbors and friends!
Favorite GOOD Morning Start:
There's nothing like kicking off the day with Peppermint & Lemon in the diffuser! It's my favorite "perk me up" blend!
Favorite Way to Order: ER & YL Go
What I love is that I can make sure to never run out of my daily must-haves because I include them in my monthly Essential Rewards order and they're delivered right to my door. Plus, I earn points on every order that I can redeem for free product, so it's like getting a rebate with each ER order that's placed. With a free oil at 3, 6, 9, and 12 months, I'm getting even more for my money. That's stretched even further with having enrolled for YL Go / YL Go+ (the free shipping subscription). That makes this budget-conscious girl HAPPY!!! If you haven't enrolled in ER yet, let's chat and see if it's right for you!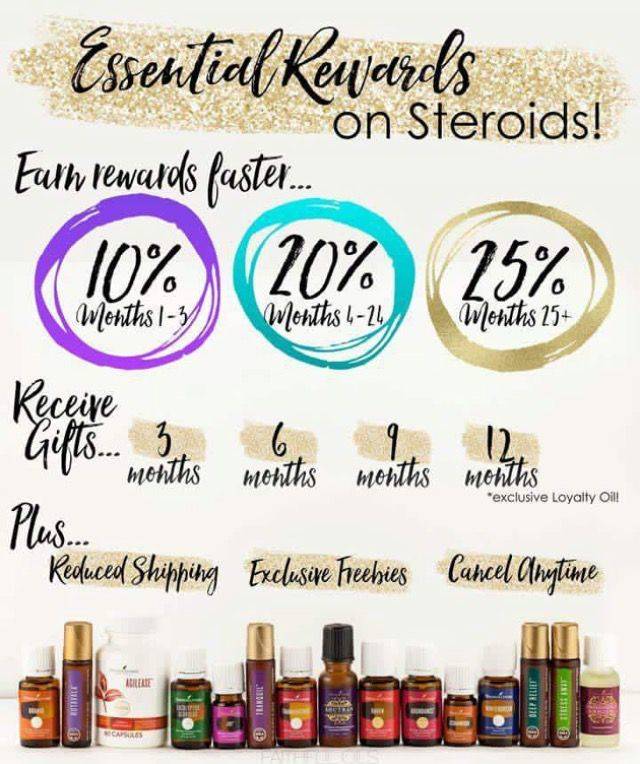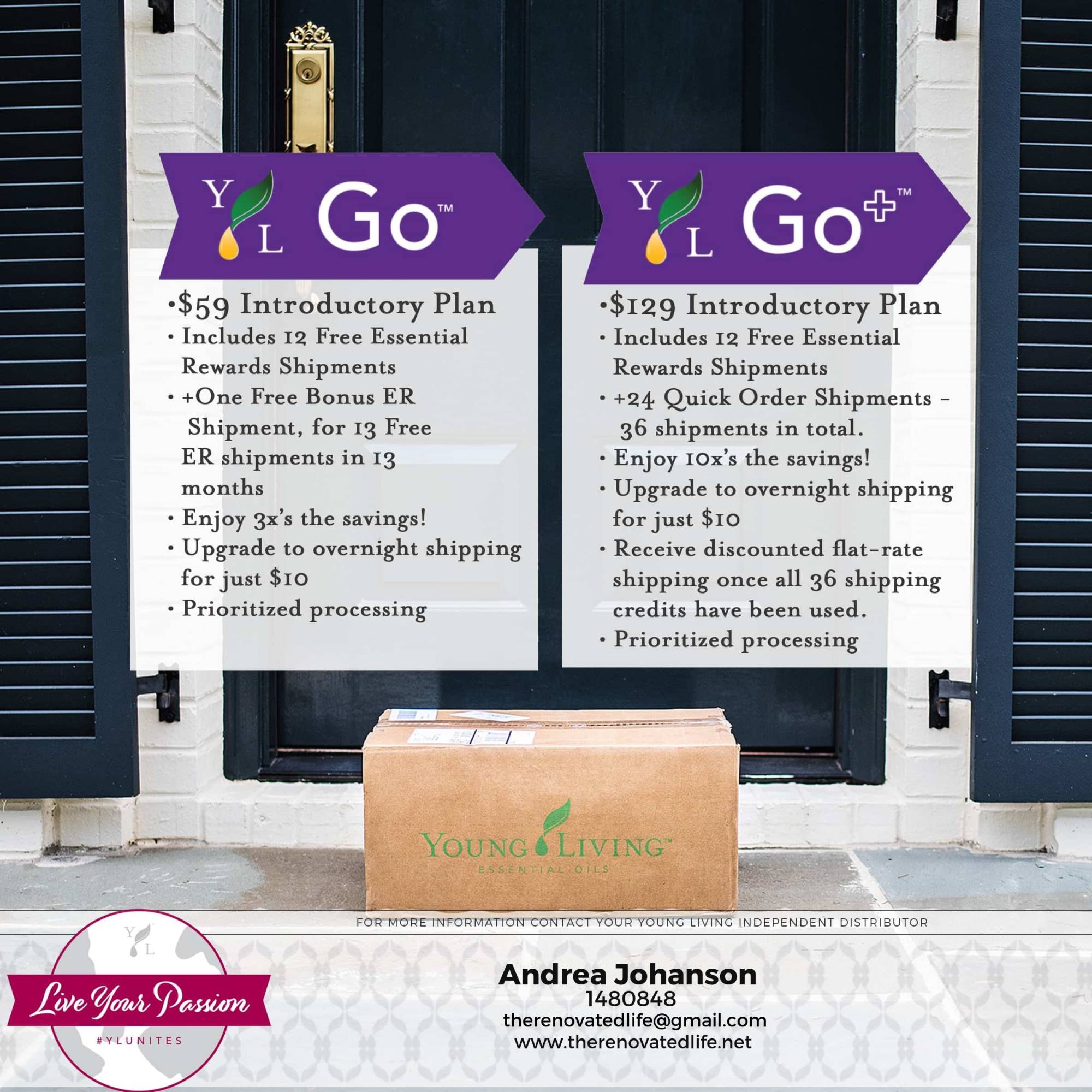 Favorite Way to Get the Most for My Dollar: YL's Premium Starter Kit (PSK)
YL's Premium Starter Kit is the only thing Young Living offers at 50% off. You get over $300 worth of product, including 11 oils, a diffuser, a sample of Thieves Household Cleaner, 2 Ningxia Red packets, sample bottles and more, plus a wholesale membership that gives you 24% off of any future orders you place.