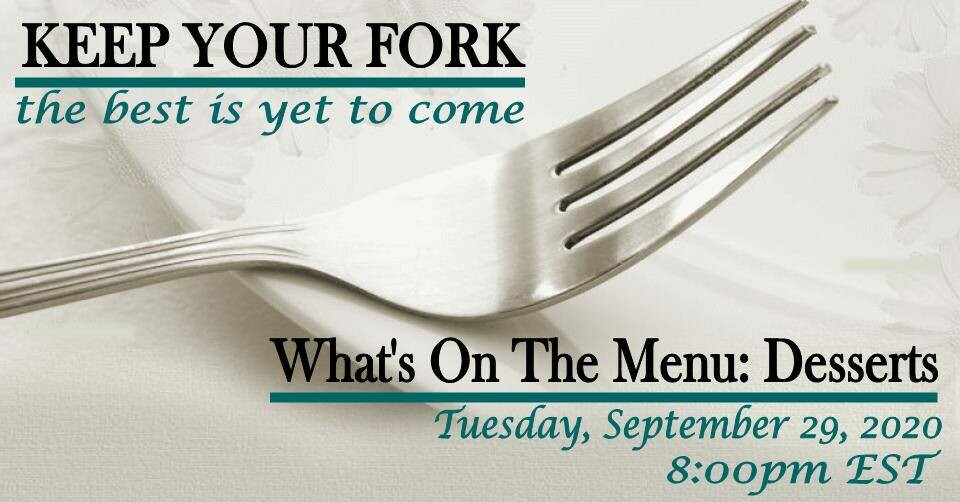 Sep 29, 2020 08:00 PM

Eastern time
Momma always said at the end of a special meal, "Keep your fork!" and we knew what that meant - DESSERT was next!
Join us Tuesday, September 29th, at 8:00 p.m. EST, as we share our favorite, oily-infused dessert recipes (and some yummy breads, too!)
Register for the Zoom link & password. After the webinar, you'll get a fantastic resource guide containing all of the recipes and essential oil info, enabling you to be the hit of any gathering, large or small, when you make one of these spectacular desserts!
Feel free to invite friends!
***This event will be recorded and available to view on YouTube following the webinar. By attending the class, you're agreeing to be in the recording. We want everyone to feel comfortable, so you're welcome to turn off your video feed if you'd prefer that your face not be shown.