Mar 8, 2019 01:59 PM Central
This recipe is for all my DIY friends looking for an awesome makeup setting spray that you can make at home! If you can't get your hands on SM's Misting Spray, this is a fantastic alternative!
DIY Makeup Setting Spray with Lavender Oil
(Meredith Brantley)
1 tablespoon Aloe Vera Gel
1 tablespoon Witch Hazel
5 drops of Lavender essential oil
2½ tablespoons purified water
glass spray bottle
small funnel

DIRECTIONS:
Place the aloe vera gel into a small dish or jar.
Add the witch hazel and blend. Next, add the lavender.
Then, add the water and mix well.
Once blended, carefully pour it into your glass spray bottle using your funnel if needed.
Shake well.
After you have applied your makeup, hold the bottle a few inches away from the face
and mist the face with one or two pumps of your Lavender DIY Make-up Setting Spray.
Allow it to air dry.

Nov 5, 2018 03:31 PM Central
Keeping our theme of "A Few of My Favorite Things" going, I wanted to share with you 6 of my favorite holiday recipes that I've gathered over the years and found to be a huge hit! Just in time for your holiday planning and perfect for parties, hostess gifts, neighbor gifts and holiday gatherings, you'll be loved by all when you make these delicious, VITALITY OIL infused recipes!
This cheese "crack" - umm...BALL - recipe is the #1 favorite recipe I've ever made - hands down! Totally addicting, I can promise you won't have any leftovers and you'll have people begging you for the recipe! Sage, Marjoram, Thyme, and Black Pepper Vitality Oils give this recipe it's incredible flavor!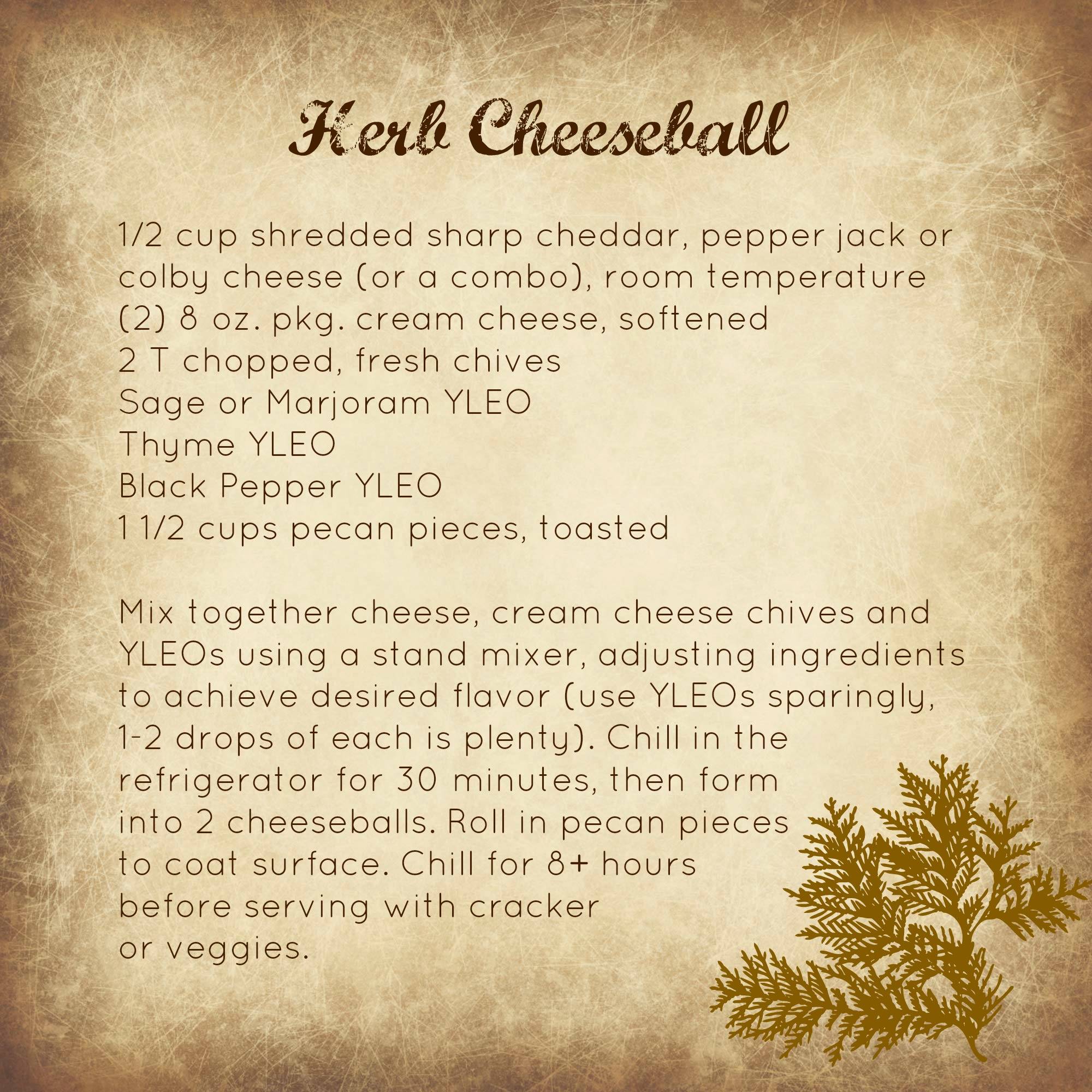 #2 on the list is Peppermint Fudge (or brownies). Peppermint Vitality Oil provides a burst of minty flavor that you'll LOVE! I like to add 6-10 drops of Peppermint Vitality, but start with 3 drops and see if you'd like to add more. This also makes a GREAT gift!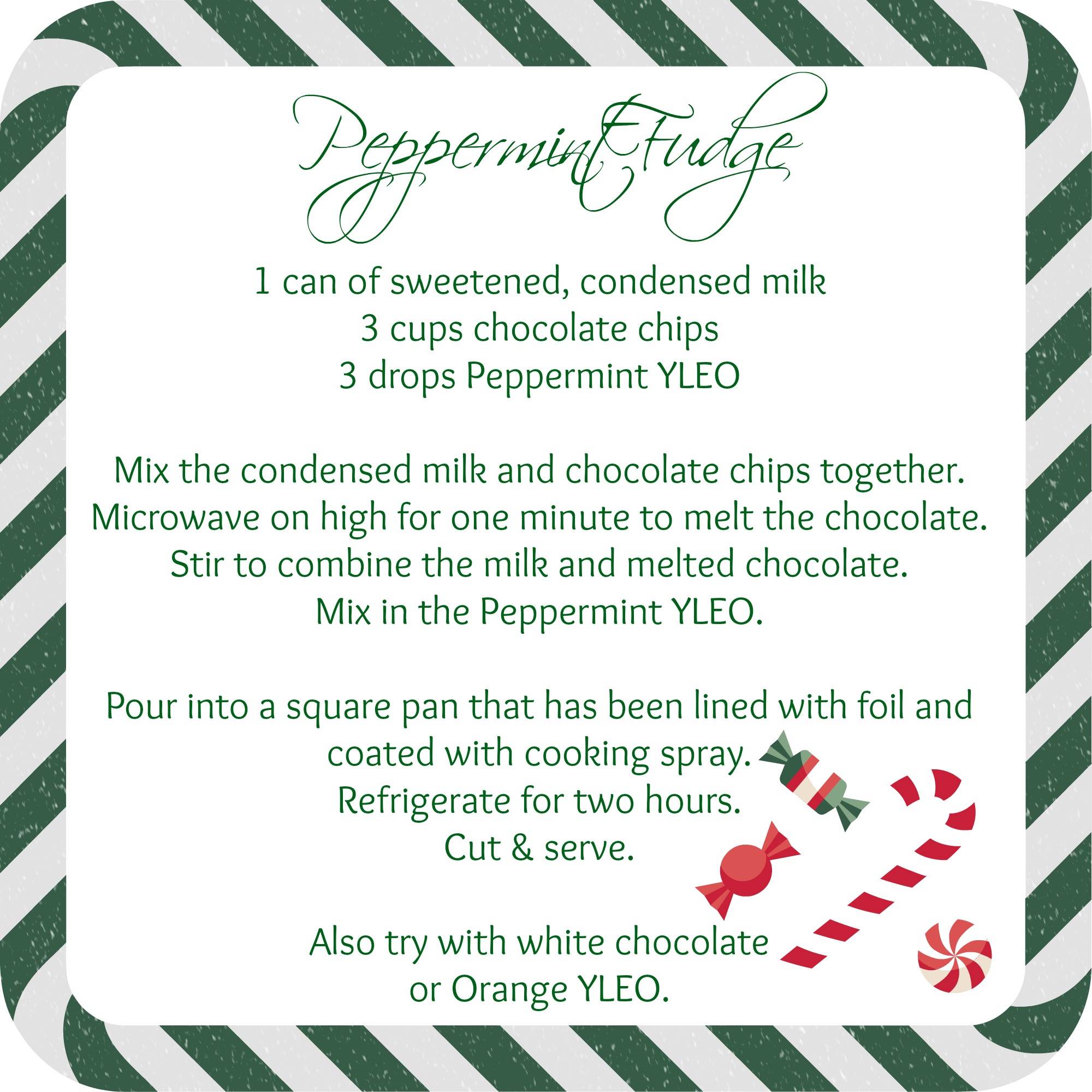 #3...if you need fun nibble to leave out at a party or to enjoy during a family movie, try this yummy Rosemary Popcorn recipe! Made with Rosemary Vitality Oil, the savory flavor will keep you coming back for more! Not a fan of Rosemary? Check out the other Vitality Oil options listed in the recipe!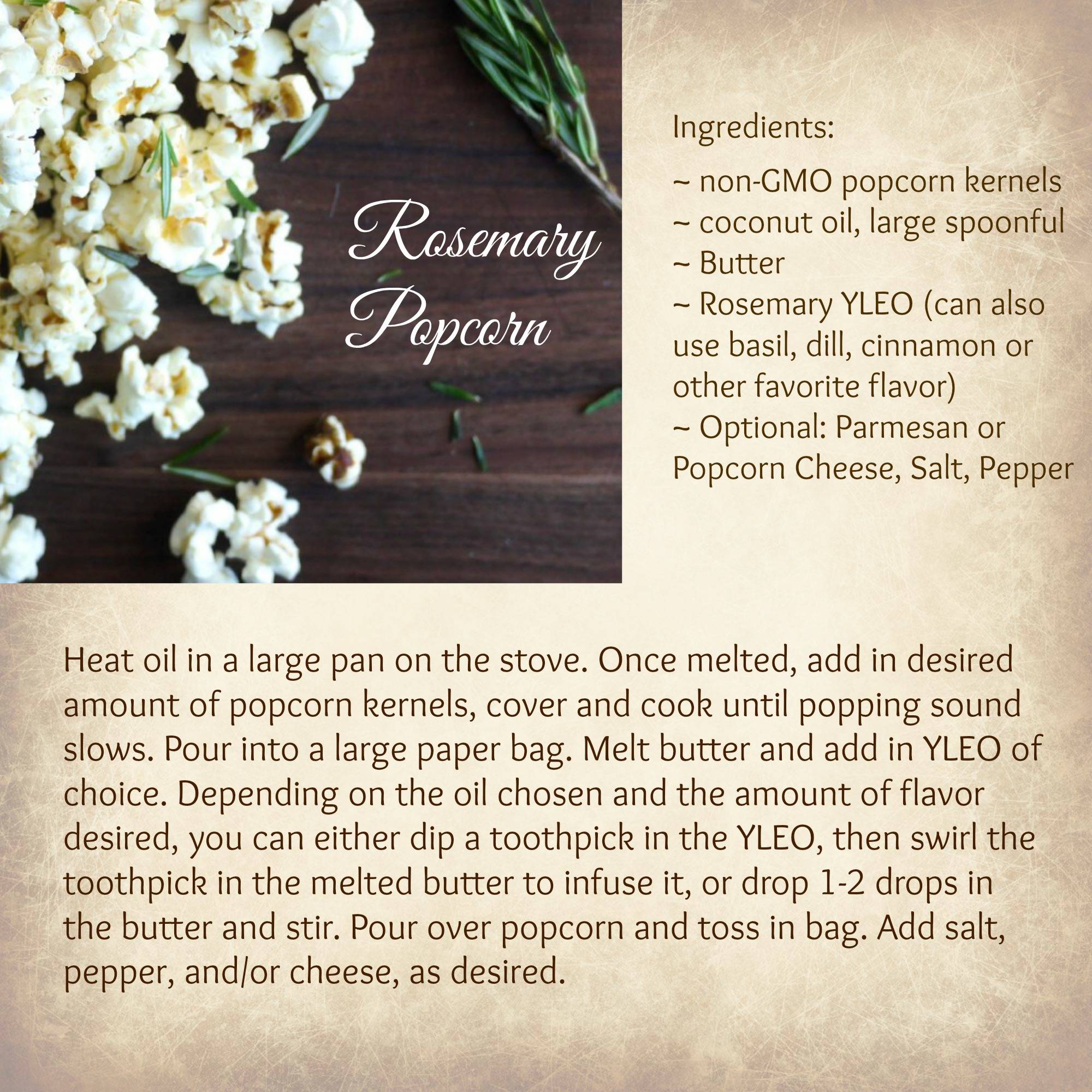 #4 is another holiday favorite that reminds me of visiting grandparents and neighbors throughout the season. There always seemed to be a dish of nuts sitting out to tide you over until the meal was ready. This is a fresh twist on that family favorite using your Vitality Oil of choice - Rosemary, Basil, Sage, Marjoram, Thyme or Cinnamon.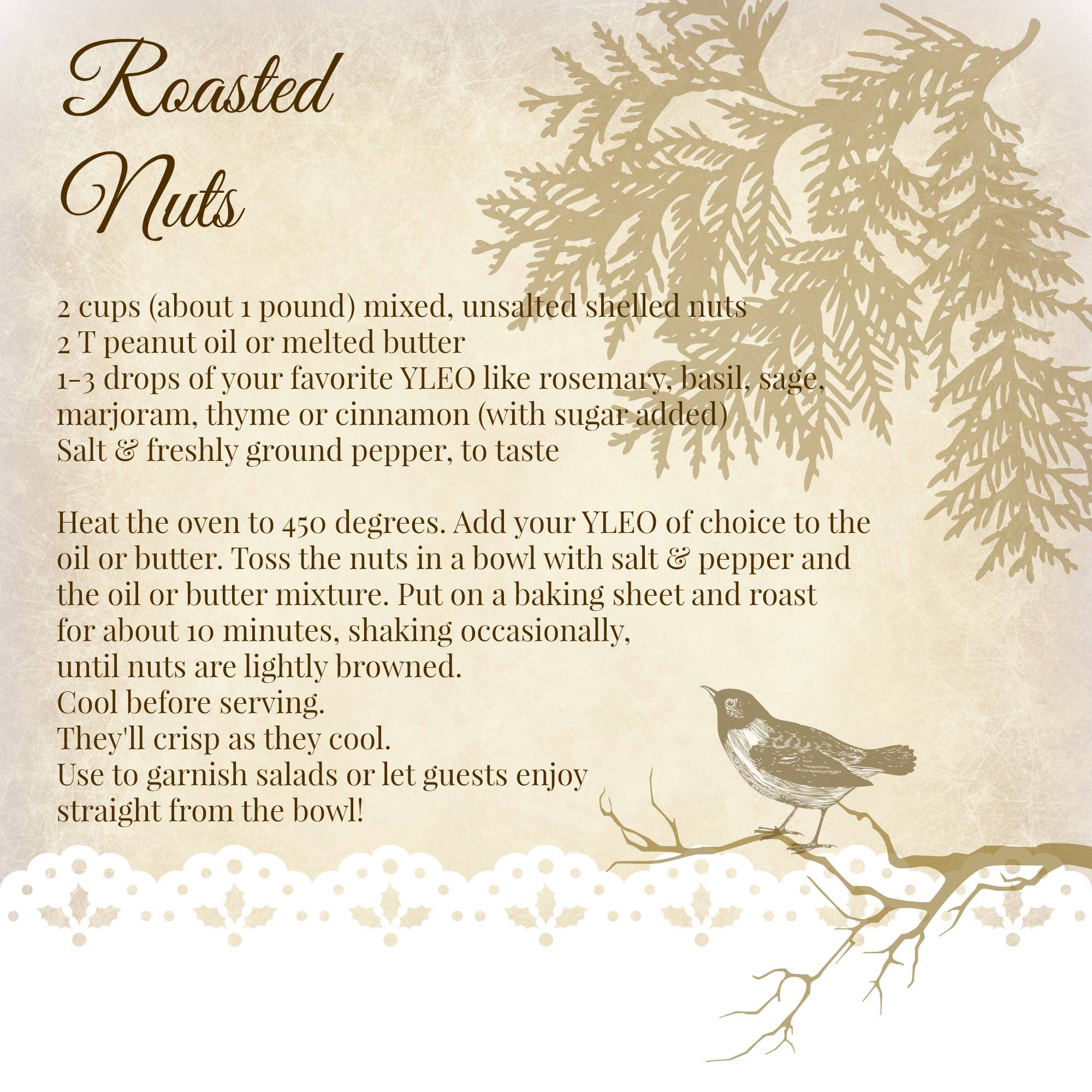 #5 is a twist on a favorite, family recipe that we've enjoyed for years. I simply traded out the orange juice for Orange Vitality Oil. What a wonderful, citrusy burst of flavor it added! Try it as part of your Thanksgiving meal or for enjoy it during the morning parade! Drop off a batch at a neighbor's house and you'll make their day!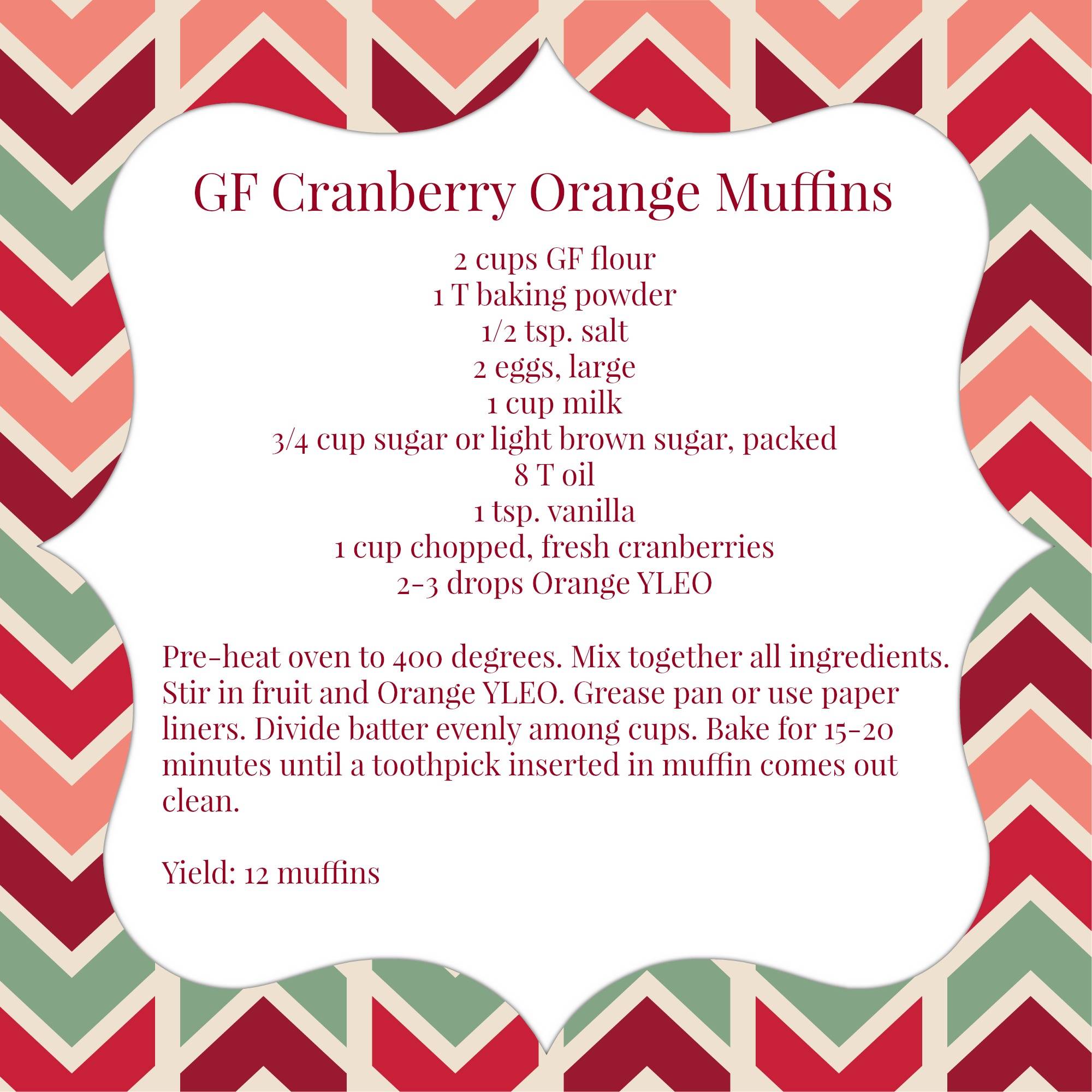 No holiday season would be complete without #6 - hot apple cider! Infused with immune supporting Vitality Oils in both recipes, you'll not only love the flavors, your body will thank you!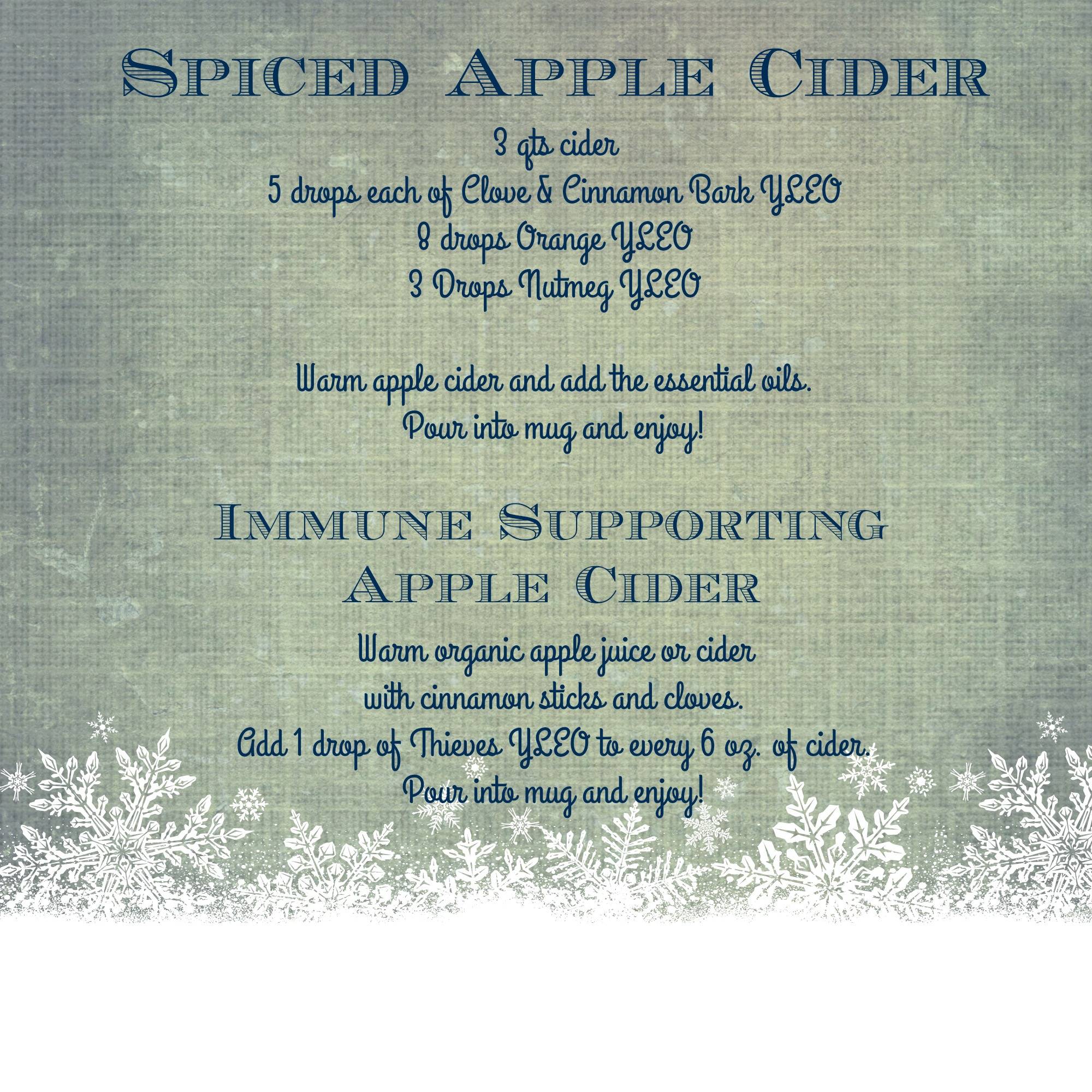 BONUS RECIPE:
Healthy Butternut Squash Soup (
Young Living Blog
)
I've made and enjoyed this recipe before and I literally just got the ingredients to make it tomorrow for the first time this season. Click on the picture below or the link above to access the recipe and watch the video of it being made.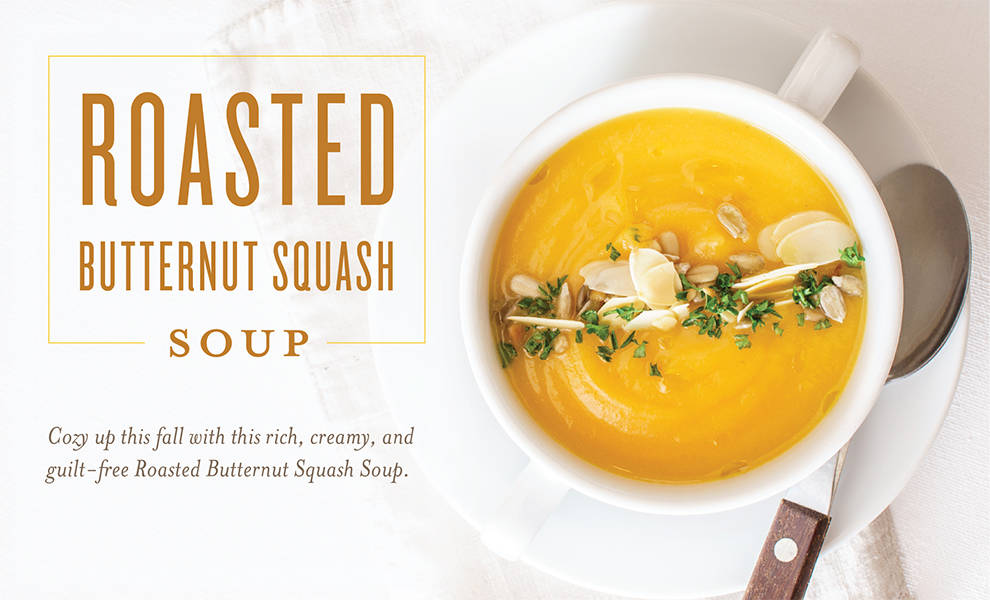 Mangia! Buen Apetito! Enjoy!
*Each of these recipes call for Young Living's Vitality Oils. Please be sure that the oils you're using are pure and safe for dietary consumption.