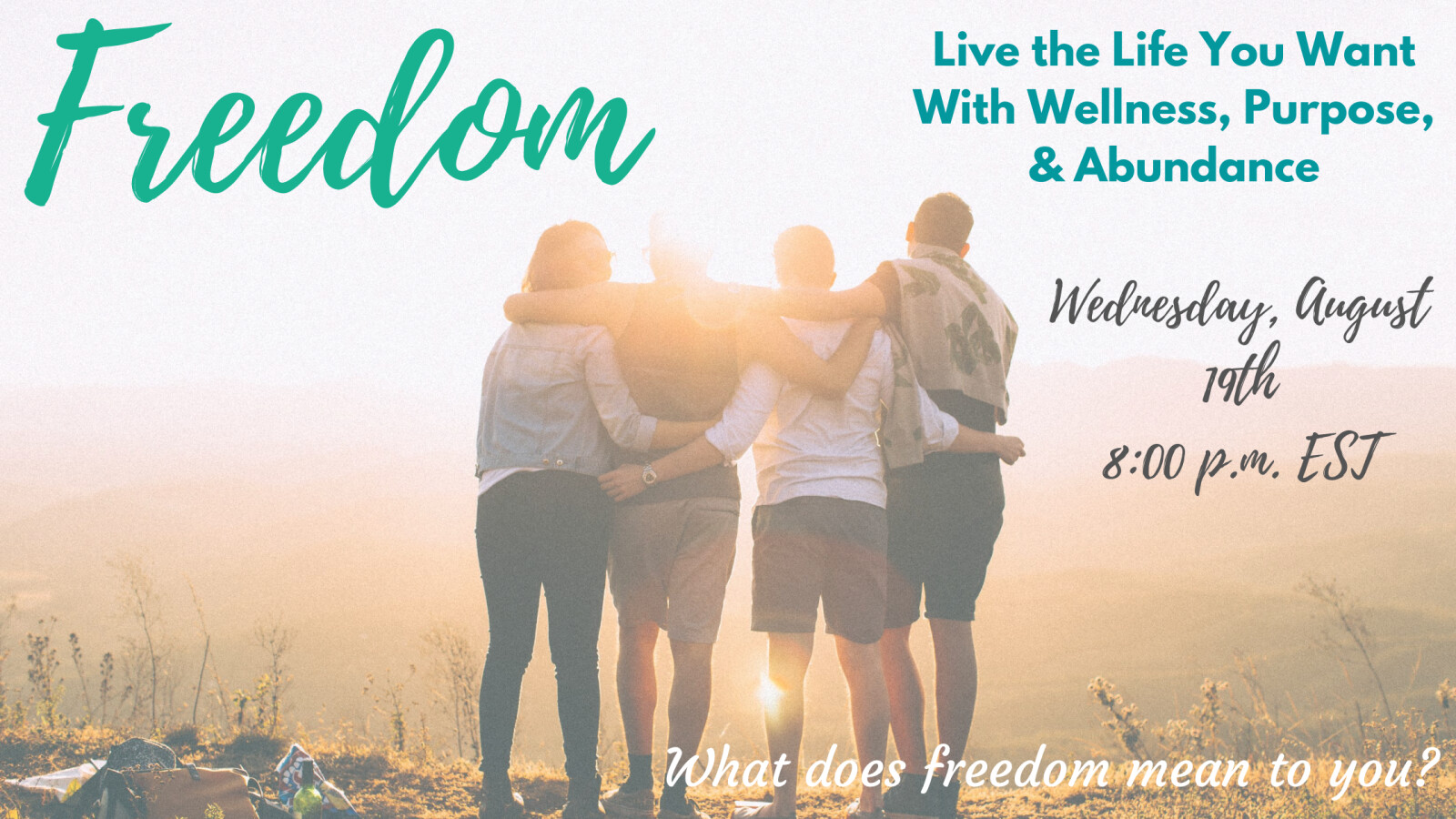 Aug 19, 2020 08:00 PM

Eastern time
What does freedom mean to you?
Join us Wednesday, August 19th, at 8:00 p.m. EST, to discover simple ways you can take steps toward the freedom you want and gain greater levels of wellness, purpose, & abundance in the process.
Several of us will share our personal stories and you'll get a simple picture of what it can look like to earn income as you share your love of oils & staying well.
Get your monthly oils paid for or pay for a bill or two.
Go on a special vacation with those you love.
Create residual, willable income as a second, or even primary, stream of income.
Fuel your dreams...
Is a Young Living business for you? Come learn more so you can better answer that question for yourself!
Register to receive the webinar link, recording, & resource guide.
Feel free to invite friends!
***This event will be recorded and available to view on YouTube following the webinar. By attending the class, you're agreeing to be in the recording. We want everyone to feel comfortable, so you're welcome to turn off your video feed if you'd prefer that your face not be shown.