Jul 1, 2020 06:43 PM Central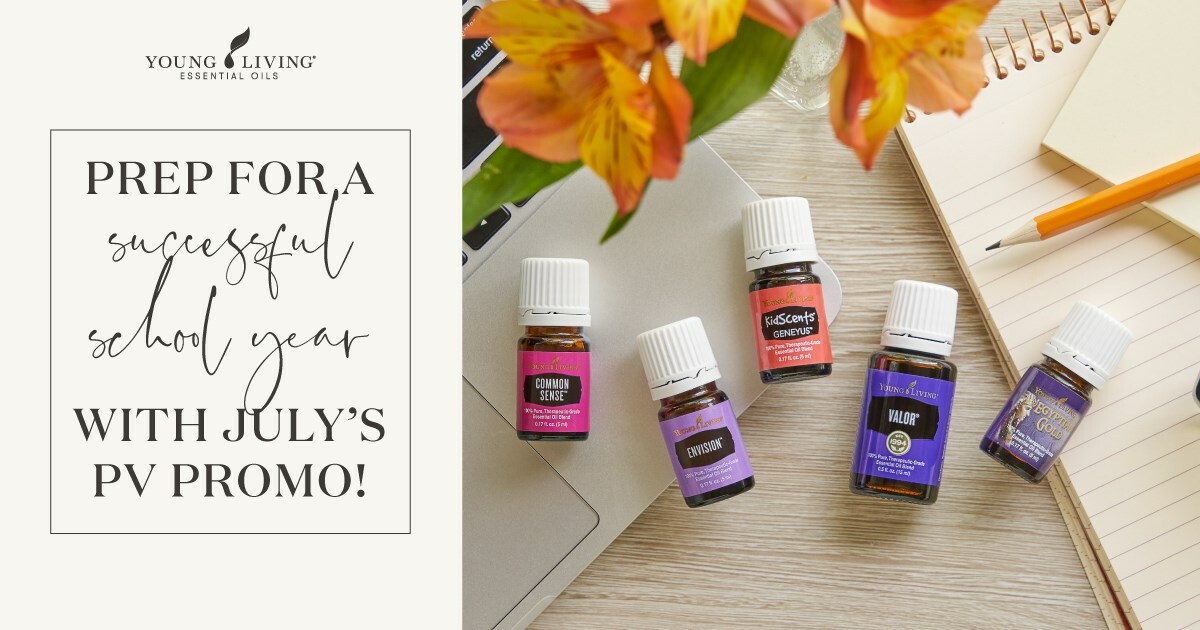 The July promos are here and not only do they have Back to School in mind...they'll also help us be in the best mindset to make the second half of this year amazing! Check out that last oil! (#myfave)
Here's a promo overview, along with details on each product. Plus,
keep scrolling for a list of all the new Convention releases - the permanent Convention products can now be added to your Essential Rewards orders!!!
(A few of them are out of stock or held back from ER until YL has enough stock available.
T
here's an asterisk on the products that will be available on ER once they're well-stocked.)
Some of the limited time offers are still available in the Shop section of your Virtual Office! Look in the "What's New" section and explore all the amazing new options!
Last, but not least,
three product favorites came back in stock today
! You can find those at the end.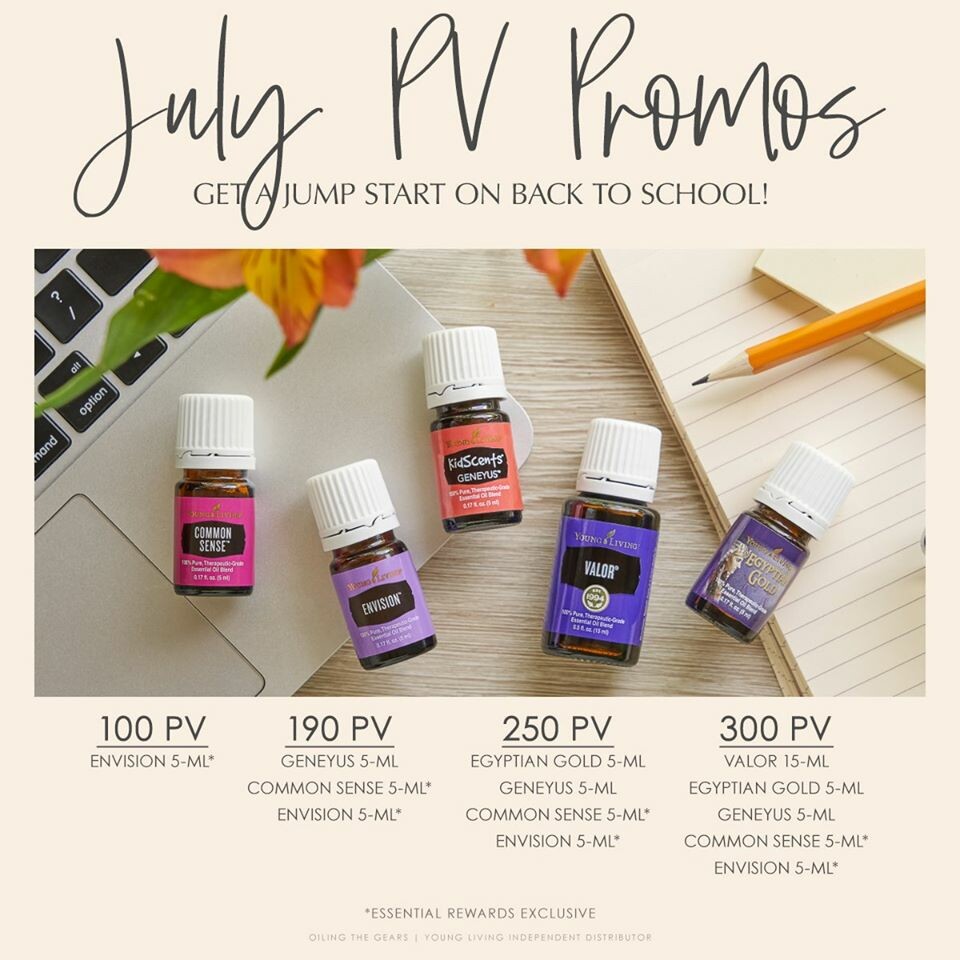 Envision, 5ml - 100PV Essential Rewards exclusive

This is such a valuable blend for getting your mindset in the perfect place to plan for the future. Diffuse it with Lavender or your favorite uplifting citrus oil for a pleasant, calming aroma and get out your planner and dream board. Make a plan for the rest of this year and know you can do whatever you set your mind to!
Common Sense, 5ml - 190PV Essential Rewards exclusive

No, this is not the cure for anyone who happens to lack common sense. Although, wouldn't that be nice? Instead, this is more of a deep focus blend. When you need to set aside the worries of the day and focus on what matters in the here and now, this is the blend you should diffuse or apply to your temples and wrists. You're going to fall in love with what this one does for you!
KidScents Geneyus, 5ml - 190PV

This is going to help you as much as it does the kids when it comes time for schooling and homework. Get a roller bottle and put some of this in it so your kids can apply it themselves (it's pre-diluted) when they go to study or need to focus on a project. Diffuse it so you can all get the benefits when you're trying to help with their studies or diffuse it for yourself when you're at work. (We won't tell!)
Egyptian Gold, 5ml - 250PV

This is an invaluable blend that isn't always available, so getting it in the promos is a nice surprise! Deeper spiritual connection, intense focus during meditation and prayer, and a feeling of harmony in your spirit and life is what this blend is all about. Diffuse it by itself or with a drop or two of extra Frankincense for a very personal spiritual experience.
Valor oil blend 15ml - 300PV

I'm sure that by now, you KNOW this is my FAVORITE oil and I don't need to sing the praises of Valor, but a 15ml bottle is absolutely amazing because it's not available for purchase!!!!!! Use Valor every day for confidence to face anything the days ahead have for you and use it to calm your mind and emotions. Try diffusing 4 drops of Valor, 3 drops of Orange, and 2 drops of Frankincense. You'll love it! You deserve to feel confident, calm, and happy. This will help you get there!
Get Even More for Free When You Help Others Start Their Wellness Journey!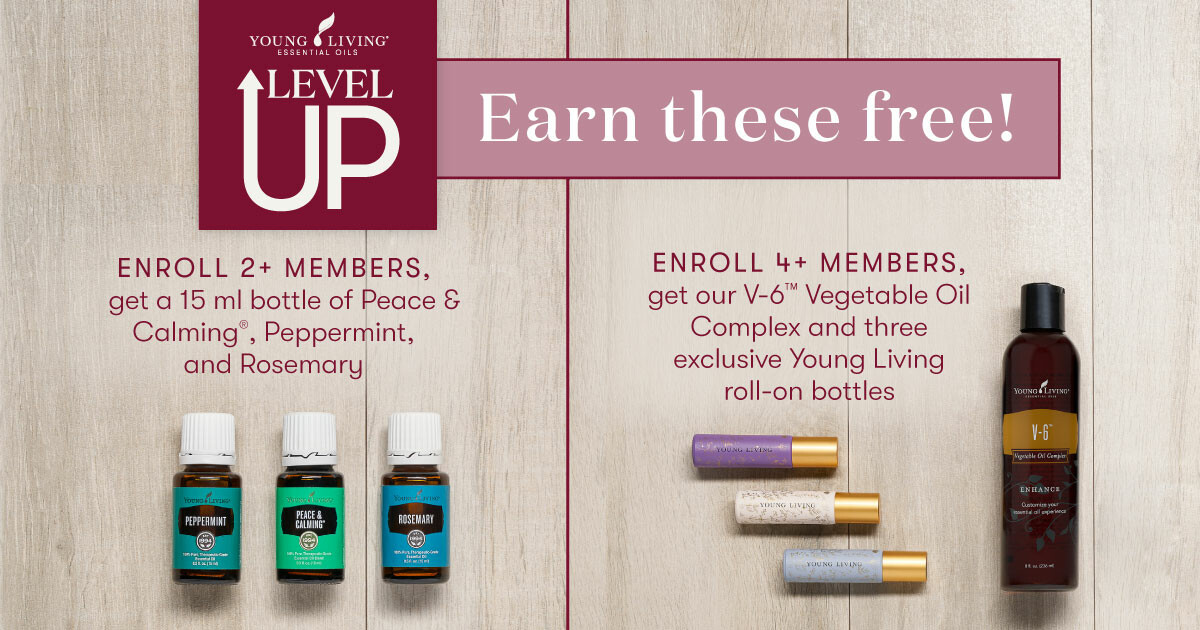 CONVENTION PRODUCT LIST
(The last column lets you know if it's available in ER starting this month.)
***I'm waiting for my foundation color matching tool to arrive, but it will be here SOON! Let me know if you'd like to color match!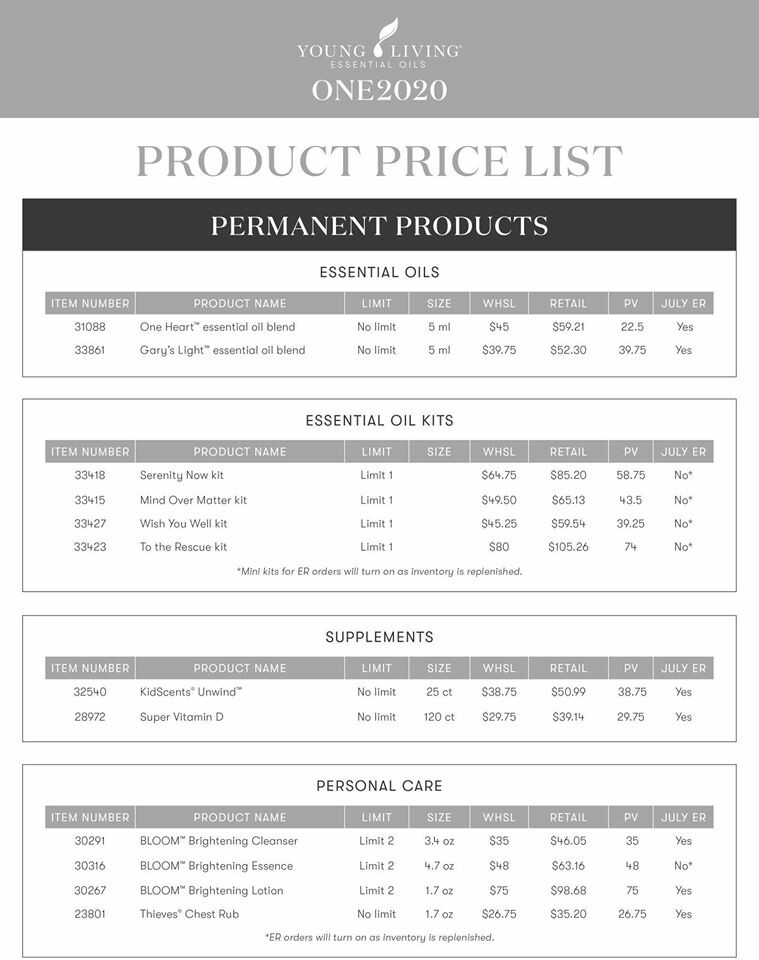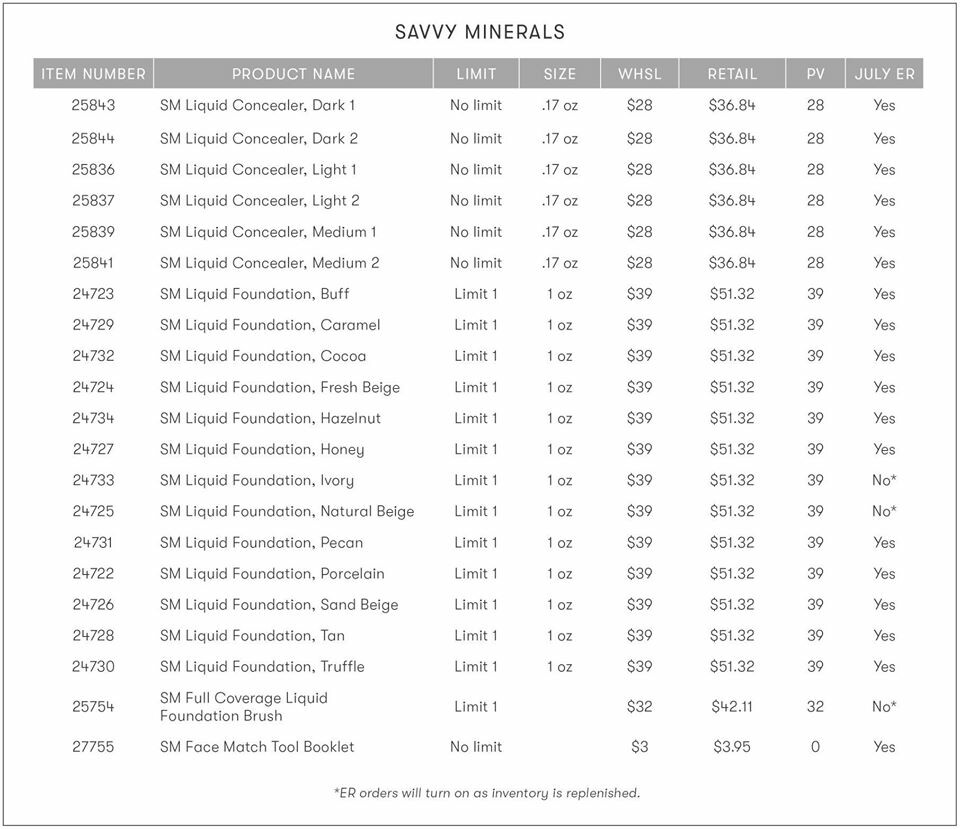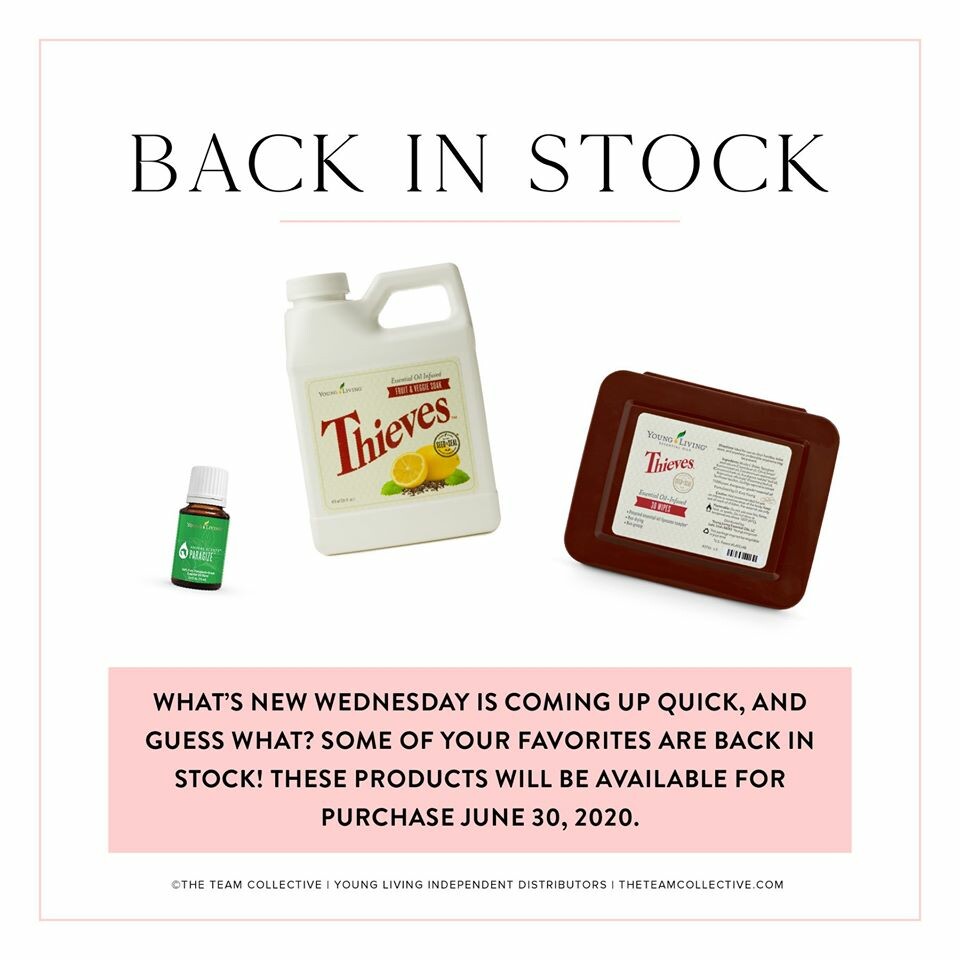 Animal Scents ParaGize, 15 ml
• Item No.: 5720
• Retail Price: $14.47
• Wholesale Price: $11
• PV: 8.25
• No limit; Shop and Essential Rewards
Thieves Fruit and Veggie Soak, 16 oz.
• Item No.: 5352
• Retail Price: $25.99
• Wholesale Price: $19.75
• PV: 19.75
• No limit; Shop only
• Item No.: 3756
• Retail Price: $17.76
• Wholesale Price: $13.50
• PV: 13.5
• No limit; Shop and Essential Rewards
If you have questions, need help or suggestions, or would like to color match for your foundation, please reach out. I'm here if you need me!