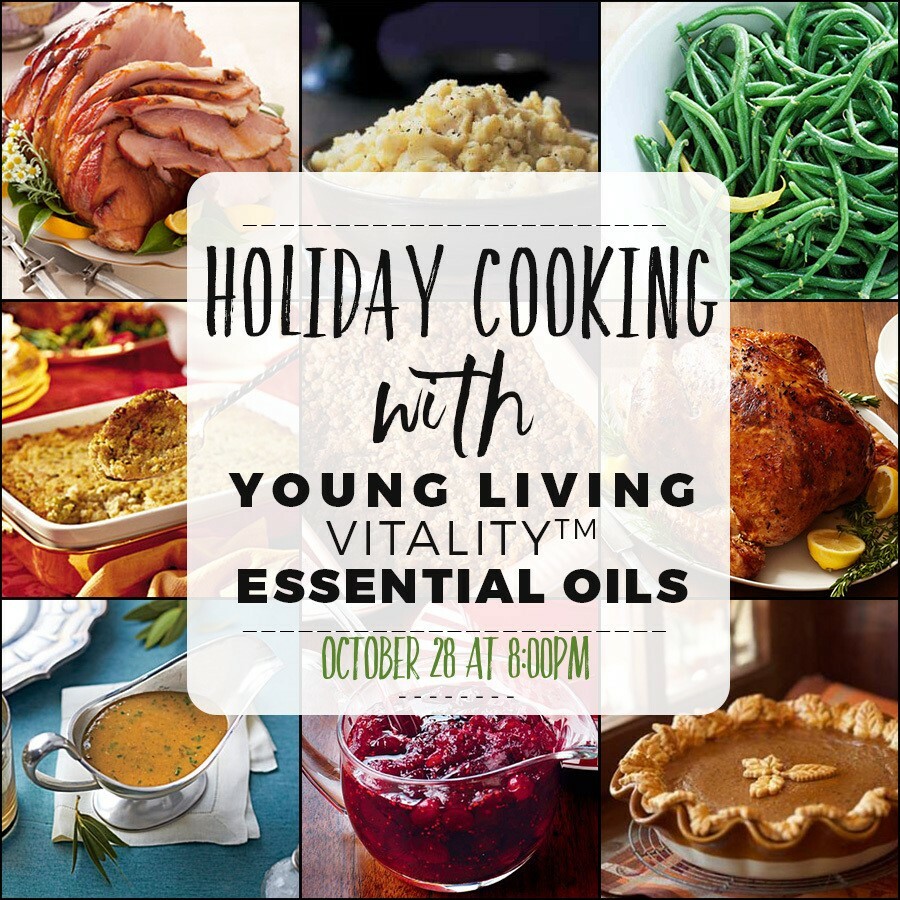 Oct 28, 2020 08:00 PM

Eastern time
GASP!!!!! Did you forget to pick up Rosemary? What about Poultry Seasoning? UGH!!! Are you facing ANOTHER trip to the grocery store?!?!
Not THIS year! No, siree! This year, you have NO worries! Our Vitality Oils have you covered!
Join us Wednesday, October 28th, at 8:00 pm EST, and discover how you can replace all of your seasonal dried herbs with YL's Vitality Oils. You'll learn how to brighten up your traditional, holiday recipes and WOW your guests like never before! And...we'll also chat about how to help keep those overwhelming holiday feelings under control. We've got you covered!
Register to receive the Zoom link & password. After the webinar, you'll get a fantastic resource guide containing all the recipes and info and you'll be totally set for the upcoming holiday season!
Feel free to invite friends!
***This event will be recorded and available to view on YouTube following the webinar. By attending the class, you're agreeing to be in the recording. We want everyone to feel comfortable, so you're welcome to turn off your video feed if you'd prefer that your face not be shown.