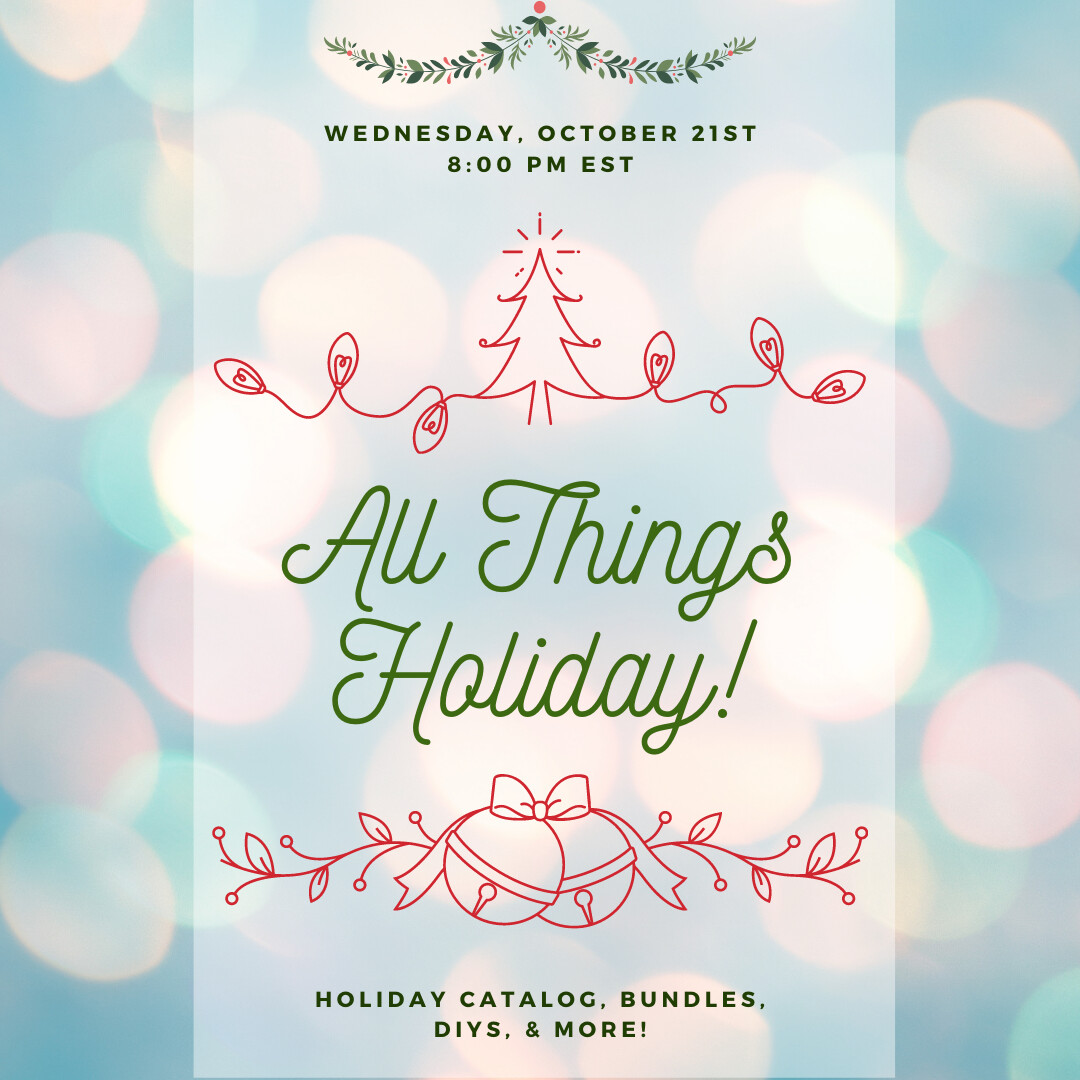 Oct 21, 2020 08:00 PM

Eastern time
We're welcoming the most magical time of the year with all sorts of fun! DIYs, self-care tips & recipes, news about the 2020 Holiday Catalog, and some great gift-giving ideas...It will be a fun night you won't want to miss!
Grab your favorite holiday drink, wear your cozy sweater and socks (PJs are welcome - no judgment!), and join us at 8:00 pm EST, Wednesday, October 21st!
Register to receive the Zoom link & password. After the webinar, you'll get a fantastic resource guide containing all the recipes and info and you'll be totally set for the upcoming holiday season!
Feel free to invite friends!
***This event will be recorded and available to view on YouTube following the webinar. By attending the class, you're agreeing to be in the recording. We want everyone to feel comfortable, so you're welcome to turn off your video feed if you'd prefer that your face not be shown.