Jun 1, 2020 01:43 PM Central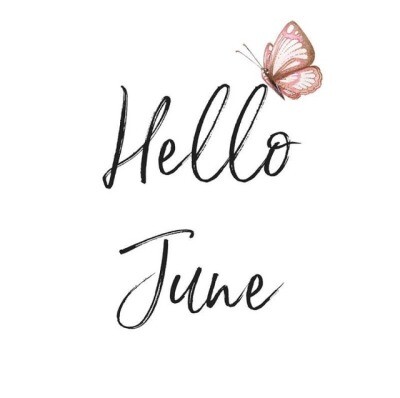 I have such excitement and anticipation for all that this new month holds! I have lots of great information to share as we kick off this new month, not the least of which is the fact that June is Convention month!

Be sure to register
to get your digital ticket by June 5th!
After that, tickets will no longer be available to purchase.
WHY do you want a Convention ticket? Not only will you have access to PHENOMENAL learning opportunities from the comfort of your own home, you'll be able to purchase your favorite, new YL products before anyone else!
Those with tickets will have the first chance to place their product orders and if 7 years history of being a YL oiler is any indication, at least some Convention products WILL SELL OUT before they're released to the general public.
At $75, these tickets are worth FAR more, especially since you can access all of the educational and personal development opportunities from the finest in the field until August 21st, and you'll be in the know on all of the announcements and be able to catch special presentations! It's truly an amazing experience and on this platform, so many more will be able to participate without crowds and waiting in long lines! You don't want to miss this special event!
***If you want to check out what vendors are selling before Convention,
It starts June 4th - 17th.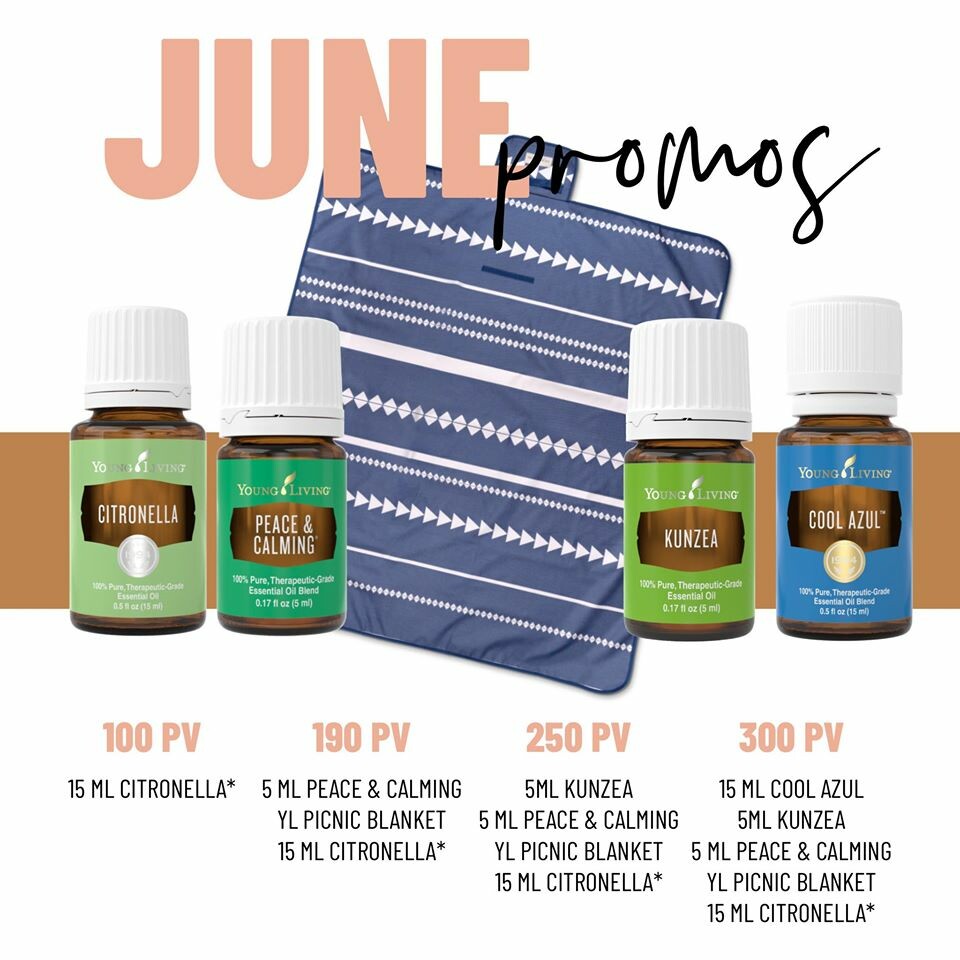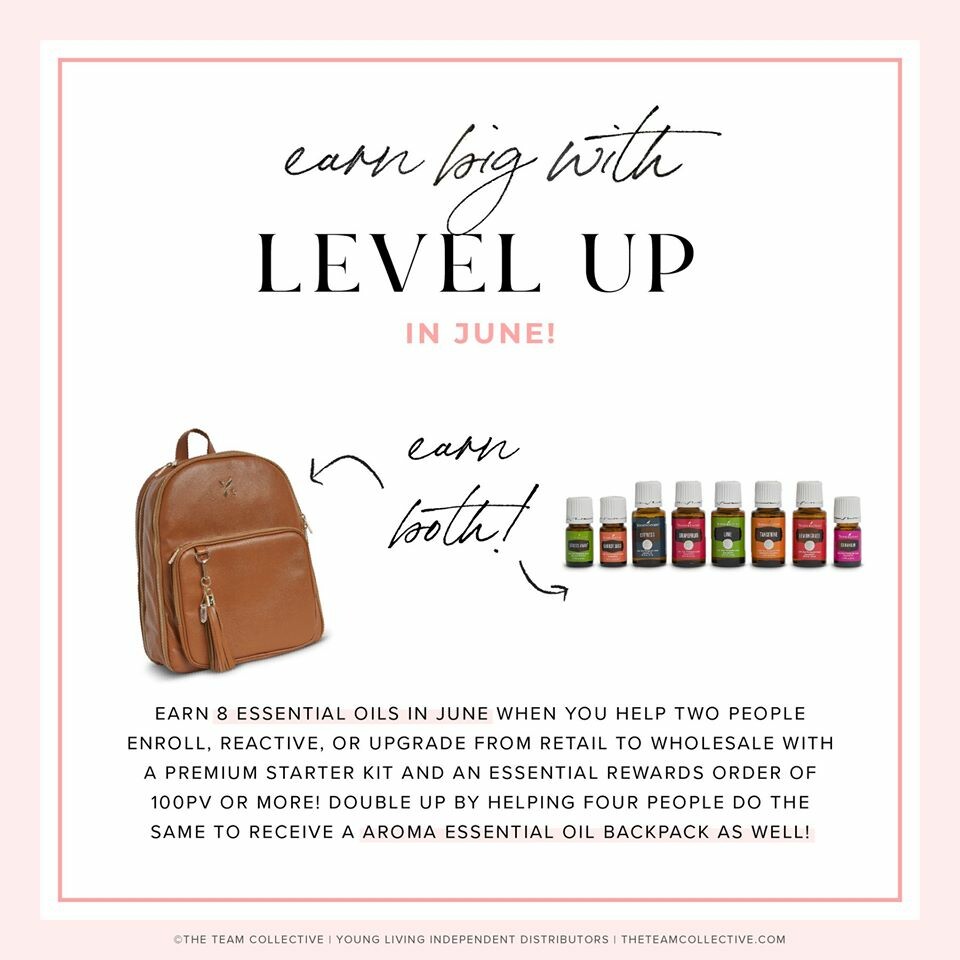 Want to get 8 fantastic oils for free that are perfect for summertime?
H
elp two people upgrade from retail, reactivate, or enroll with Young Living and sign them up on Essential Rewards with a 100 PV order or more and you'll
get
: Carrot Seed, 5 ml; Cypress, 15 ml; Geranium, 5 ml; Stress Away™, 5 ml; Grapefruit, 15 ml; Lemongrass, 15 ml; Lime, 15 ml; and Tangerine, 15 ml.
Do that two more times and you'll get an awesome, vegan-leather backpack that holds up to 140 oils, along with your laptop, wallet, and other essentials!
Remember that YL sends you a $50 thank you check for each person you help to get started with a Premium Starter Kit, so you could also get $200 when you Level Up / Double Up! Want to learn more about the business side of YL? Let's chat! I'd be happy to answer your questions, NO pressure!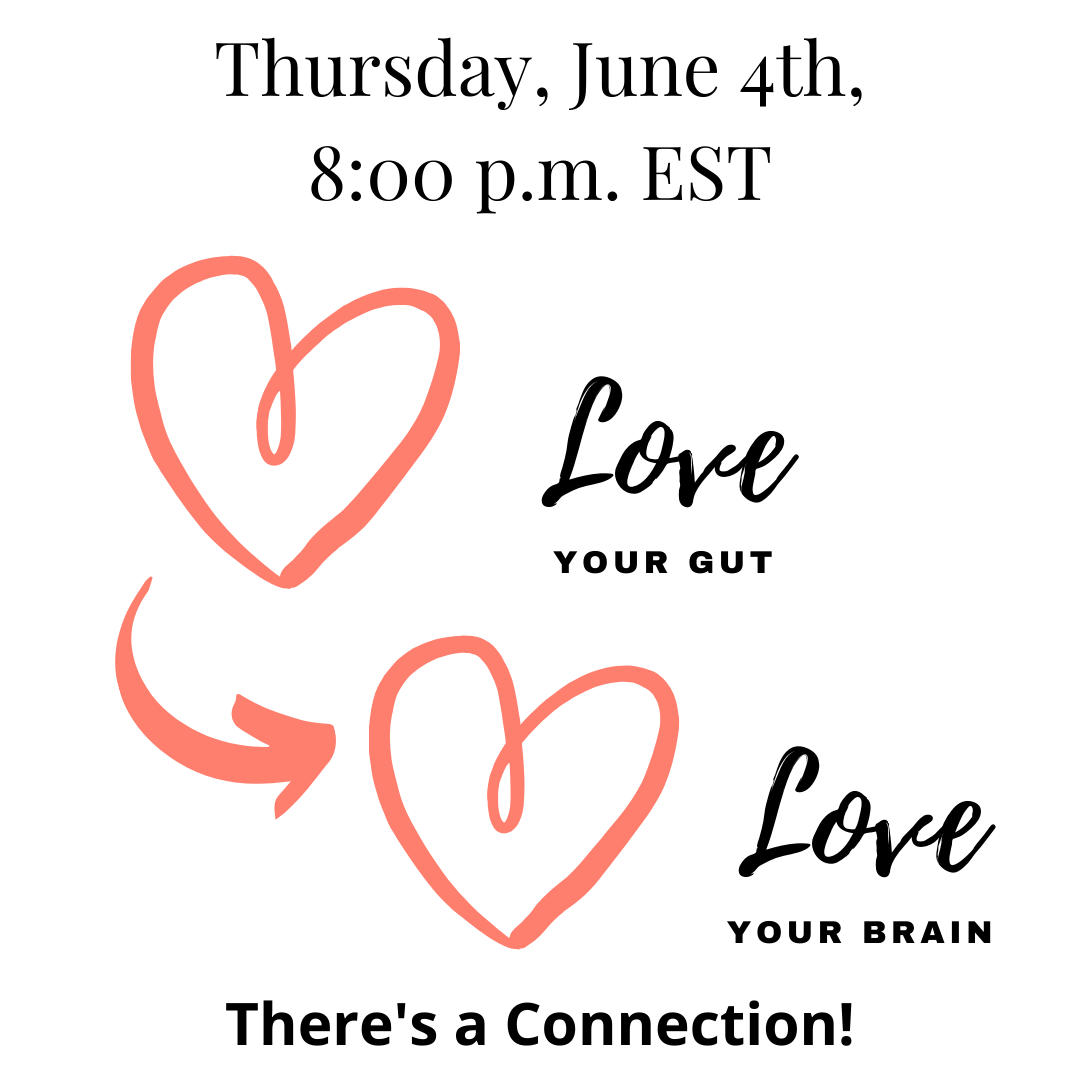 Did you know that your gut and your brain are comprised of the SAME tissue? If one is off in its overall health, then the other will be affected. I can't tell you how often I hear digestive-related complaints, along with complaints about foggy thinking and memory recall! When we support our gut and brain health, we can feel better overall!
Join us this Thursday, June 4th, at 8:00 p.m. EST
to learn some great ways to care for your gut and your brain!
Can't make that timing? While it's always better to attend live so you can participate in the Q & A, the event will be recorded.
Still RSVP
so I know to send you the recording along with the resource handout.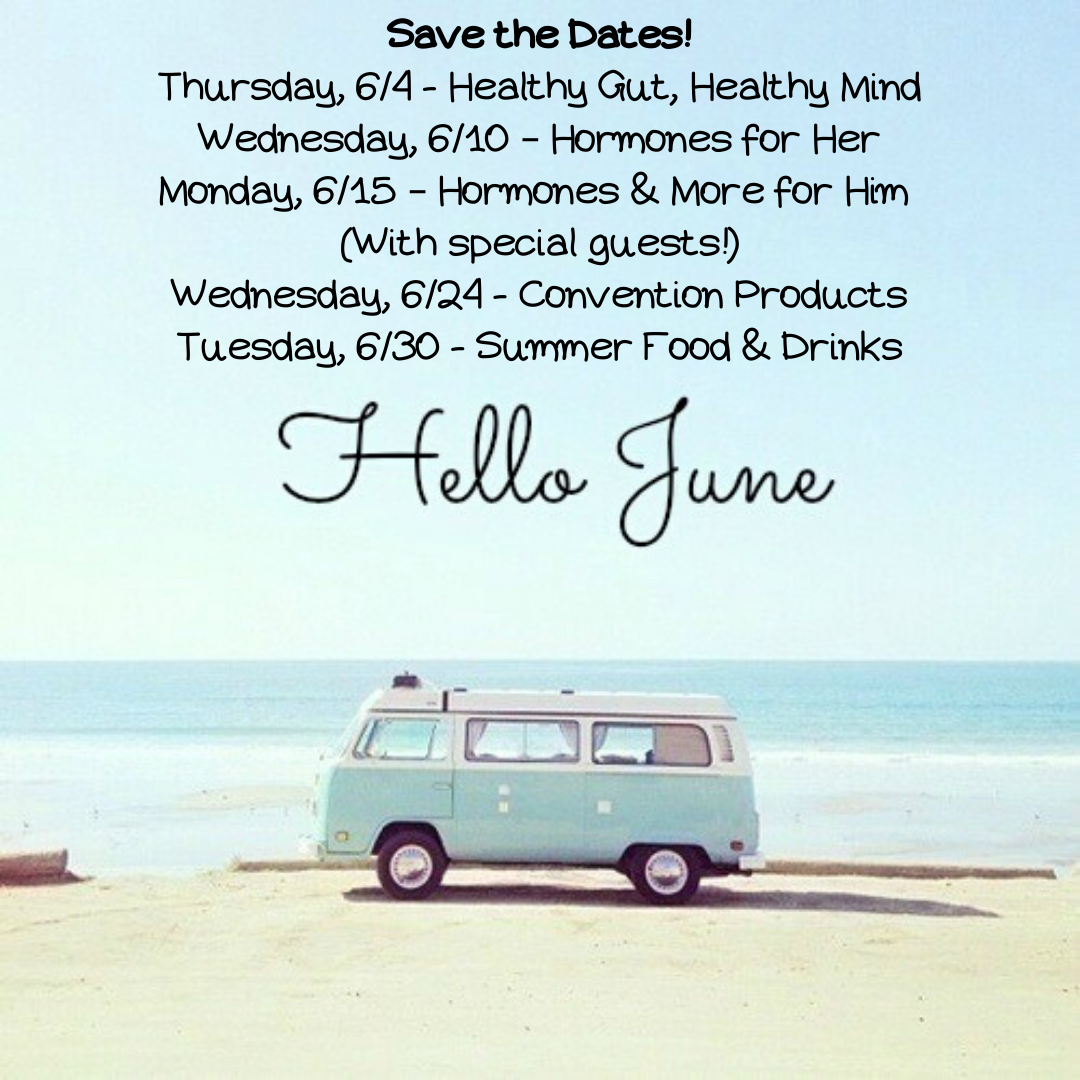 Save the dates for these upcoming webinar topics (webinar titles TBA) and check back soon to register!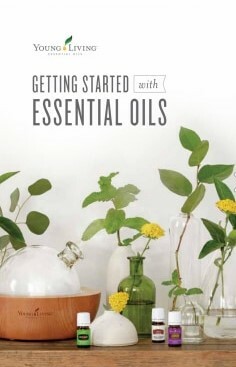 This is such a fantastic resource! Are you looking for a digital guide that will help you learn more about the basics of what essential oils are, why YL's are different, and how to use them? You're going to love this online booklet!
You can access "Getting Started with Essential Oils" using
this link.
Here are some updates about some of the Out of Stock products.
All Thieves products that are currently in stock, except the Thieves PSK, will be made available for purchase on Essential Rewards starting June 1.
Please note, this

may

cause some of the SKUs to sell-out within the first days or week of June. The supply team continues to procure as much of each SKU as quickly as possible.
Thieves wipes will be returning soon, but wi

th limited inventory, so will not be placed on ER

Thieves Fruit and Veggie Soak is tentatively scheduled to return the end of June. We do not know if it will return to ER at that time. It will be based on available inventory
Aria and Rainstone Diffusers
The dates on both of these diffusers are still fluid. We expect them both to be available before the end of June.
***
Personal Note:
I'm going to stop sending out the Wednesday updates from Corporate unless a promotion is announced. I feel like I'm bombarding you with emails and it seems that the announcements are going to continue weekly for the time being. All the latest news is available in our FB groups, as well as on YL's social media and other outlets.
If you would like me to send you notification on the products that come back in stock each week, please let me know. I would be happy to send that to you!
I couldn't end this week's info-packed email without a couple of diffuser recipes for you to enjoy at the start of June! Here you go!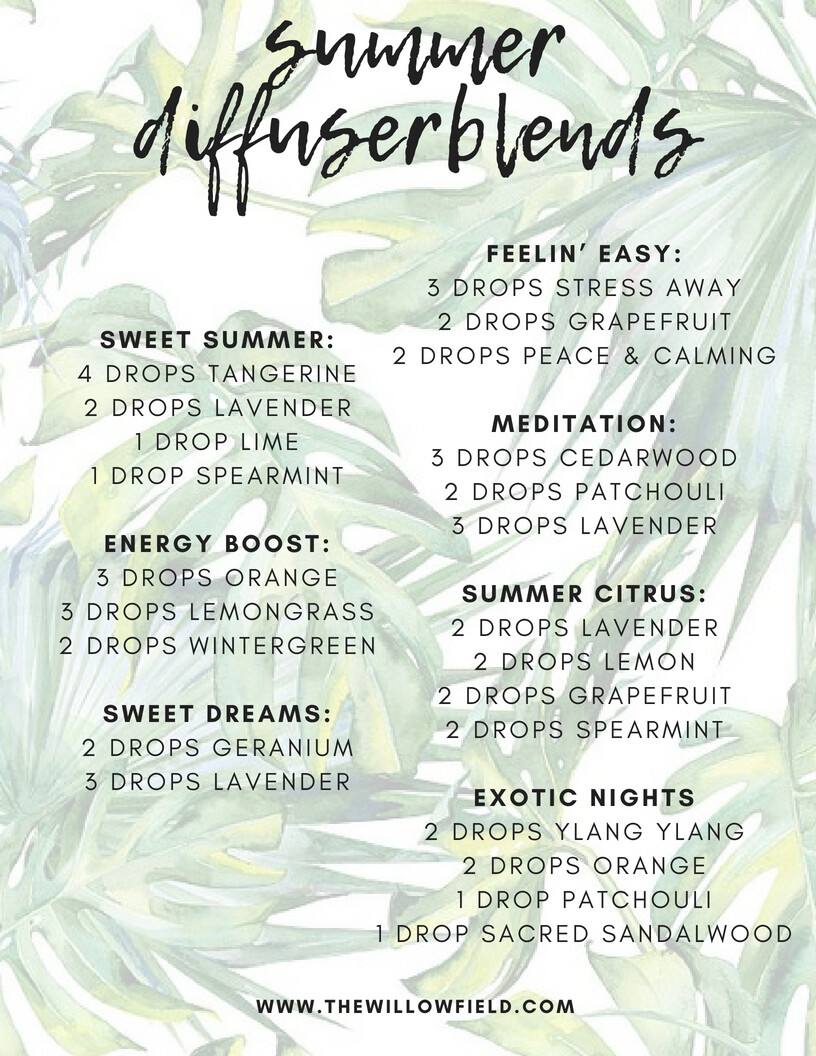 If we can help in any way, please reach out! If you'd like to receive our weekly newsletter containing tips for healthy living, recipes, and practical ways to use YLEOs & supplements, please
send us a message
and ask to be added to our list!