Oct 18, 2022 11:47 AM Central
Andrea & Brian Johanson
TUESDAY TIDBIT: HOLIDAY SPARK AND A MUST-KNOW TIP!

This week is going to look a little different than others because it's Holiday Spark week with Young Living! I want to be sure you have the latest info! Did you know you can get DIFFUSERS FOR AS LOW AS $8?!? Read on to learn more!
First, here's my must-know tip, especially as we head into the holiday season with all the extra cooking we do . . .
---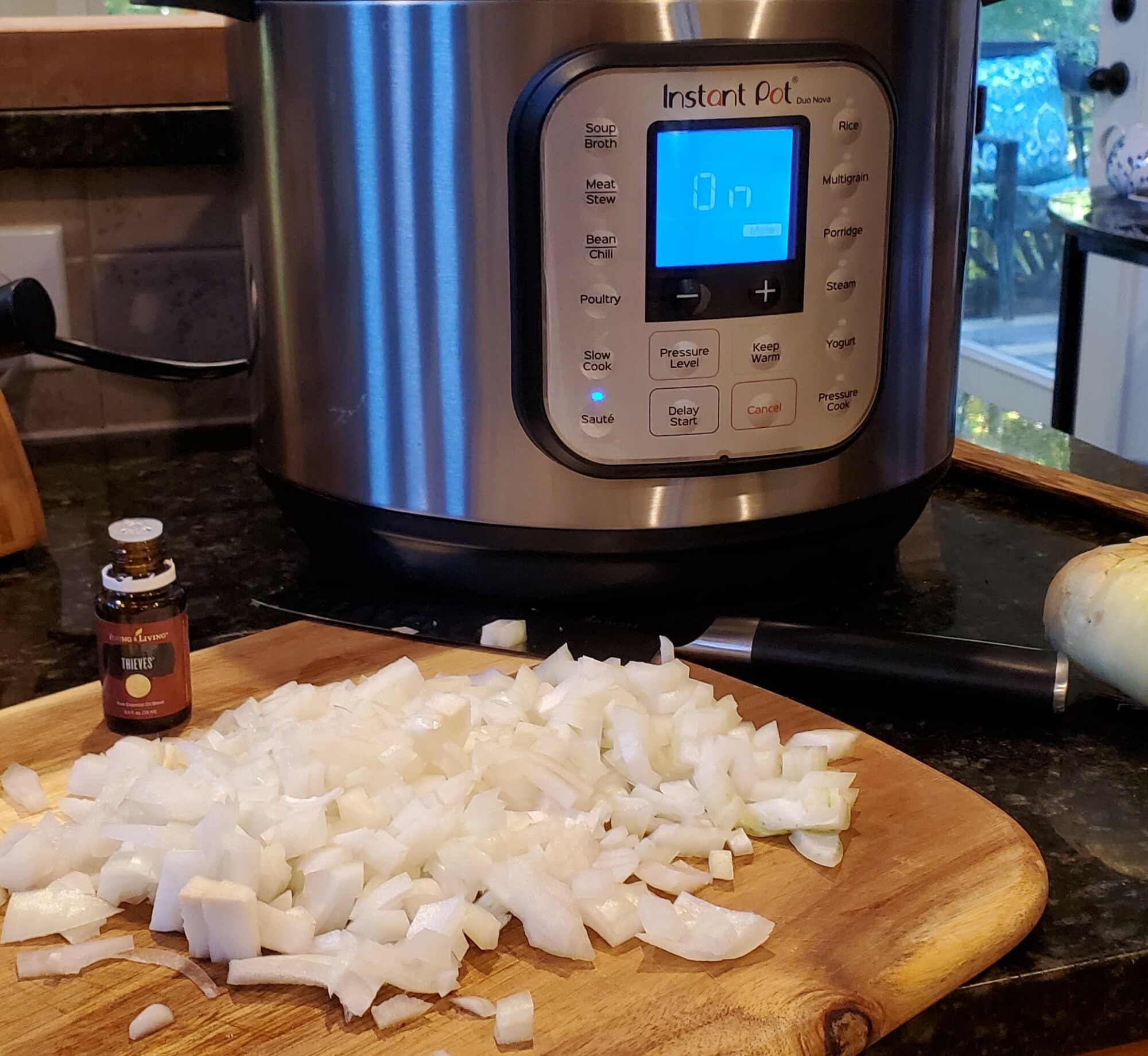 Have you ever tried this tip before? When cutting onions, leave an open bottle of Thieves essential oil near your work area.
No more tears streaming down your face or shoving your face into a freezer to get those tears to stop! (Maybe I'm the only one who does that???)
I don't know WHY it works, but it WORKS!
---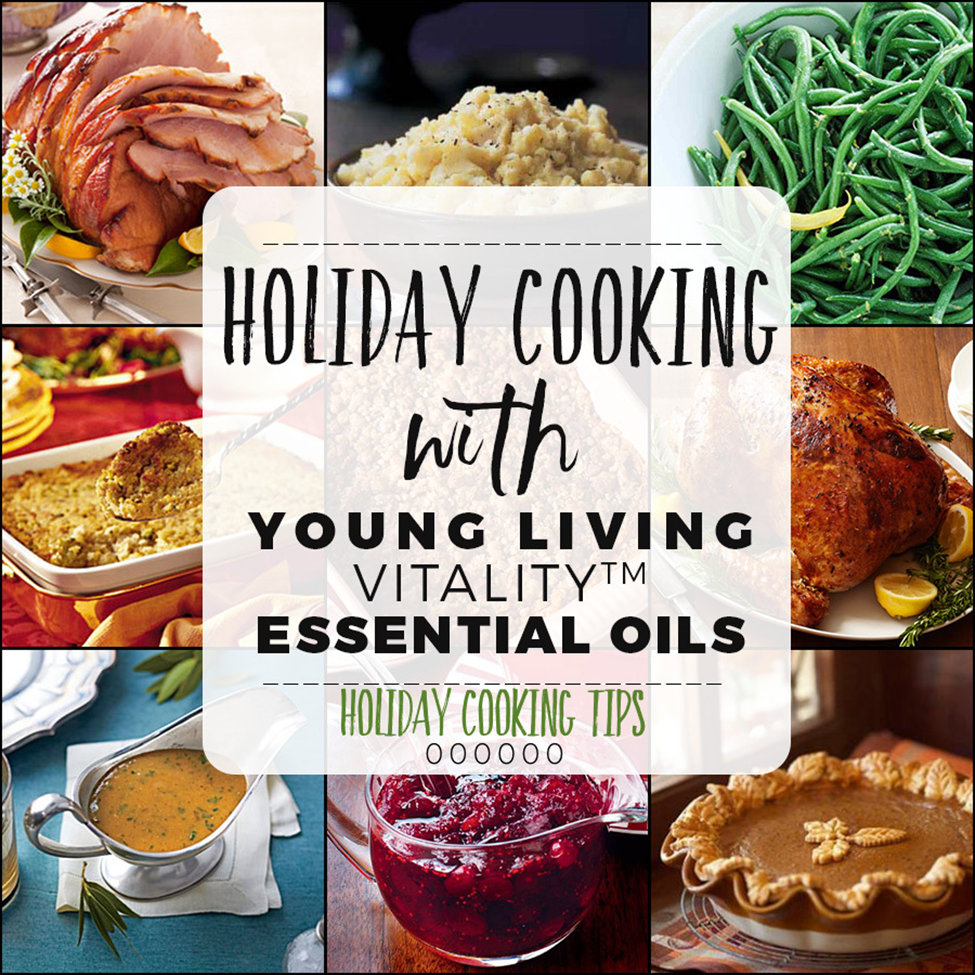 WHAT'S ON THE MENU? VITALITY OILS!
Already thinking about your holiday menus? Don't forget you can cook with VITALITY OILS!!!
A couple of years ago, some friends and I did a Holiday Cooking with Vitality Oils online class, led by my friend, Christee Brindzik.
Take a listen
and learn tons of GREAT tips!
Christee also created a fantastic
guide
to help us out with all the recipes and tips. Be sure to download it for some YUMMY recipes and ideas! If you have any trouble opening it, please let me know and I'll email the document to you directly.
---
ALL THINGS HOLIDAY SPARK!!!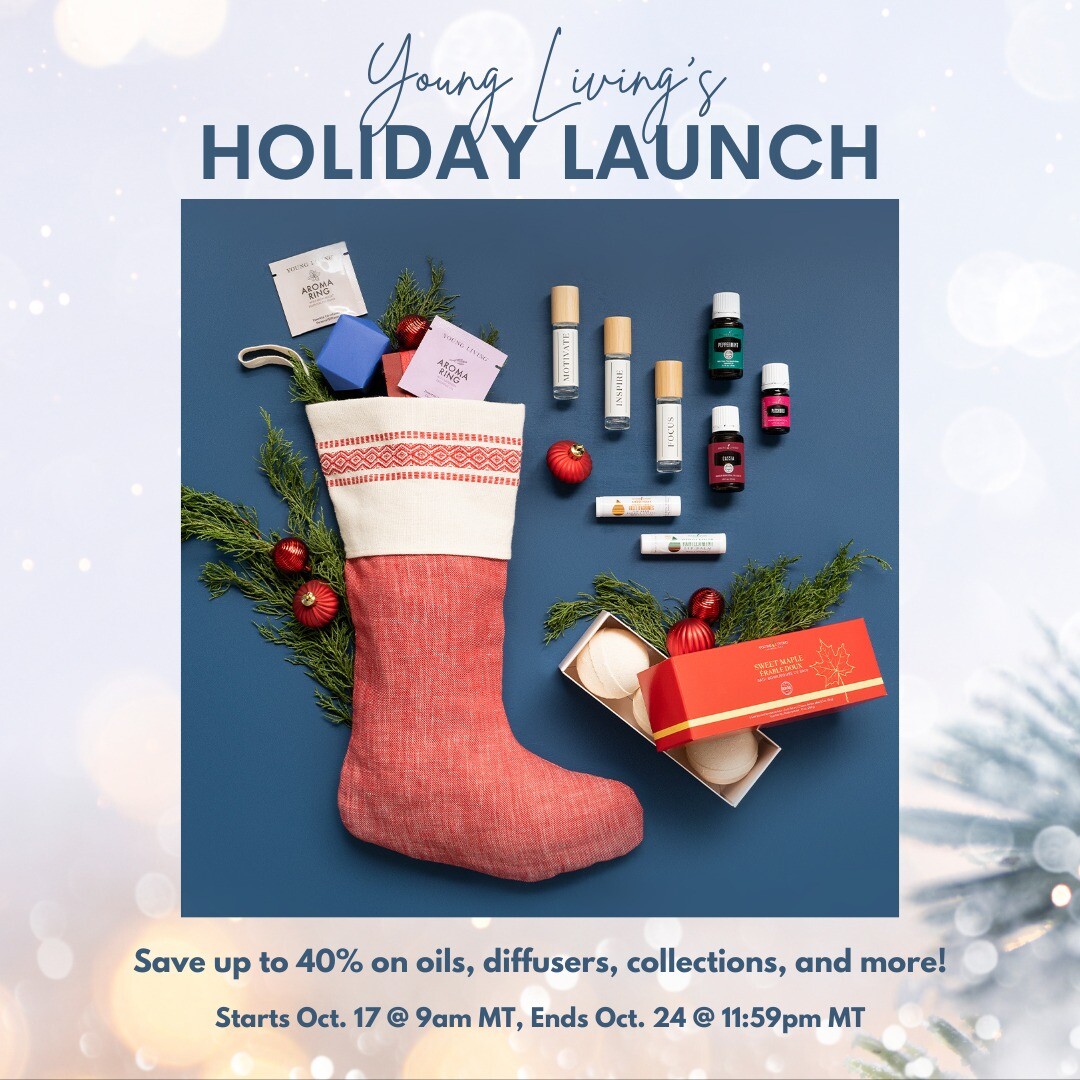 First . . .
Check out this CUTEST
flip book
EVER!!!
It has EVERYTHING you need to know about all of YL's Holiday Spark offerings.
With 10-40% off select oils, diffusers, and collections, and a big sale on 6 select diffusers . . . the more you buy, the more you save! On top of that, the Simplified Fall Collection is back in stock!
If you've been around for any amount of time, you KNOW things will go out of stock quickly - some actually already have. Please don't wait to place your order!
Already a member? Log in, click on "Shop," then click on "Holiday Spark."
Need to reactivate your account or place an order for the first time? I'd be happy to help! Here you go:
1. Reactivate: Log in using your email, member number, or username and then use a PW you think it may be or reset your password. The link will be sent to your email on file. Don't know which email you used or your member number or username? I can help!
2. Place your first order: Use
THIS LINK
and place your first order - EASY PEASY!
SUPER IMPORTANT in BOTH CASES: To get the discount on WHOLESALE pricing, you'll want to purchase 100 PV as an "Add to Cart" or "Add to Loyalty Order" OR put 50 PV on a Loyalty Order (YL's subscription that's customizable with each order). If you place a smaller order and it's NOT placed as a Loyalty Order, the discount will be on the RETAIL pricing and who wants to pay retail???
Confused, uncertain, or need more help placing your order? PLEASE REACH OUT!

---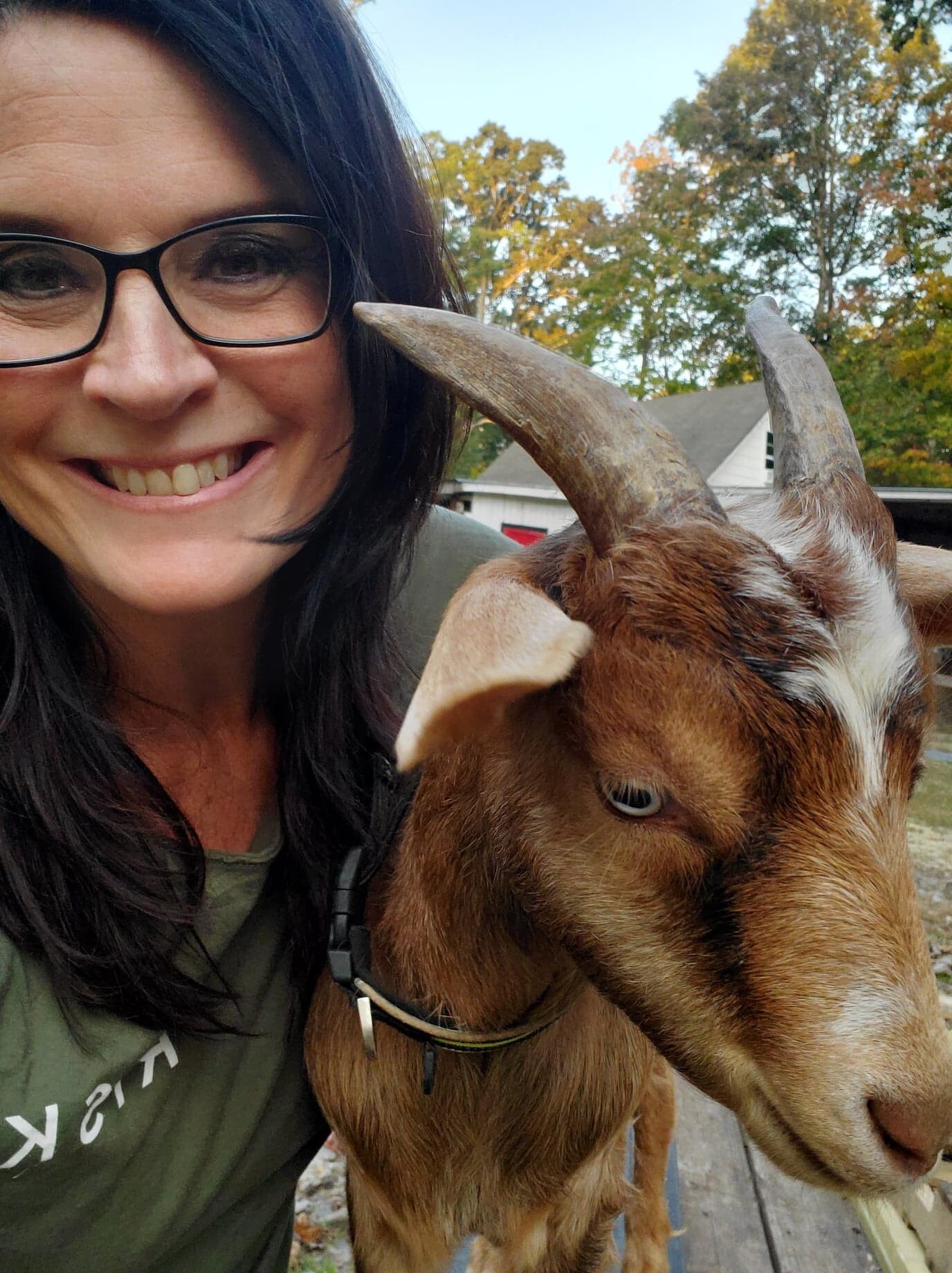 That's it for this week! Got questions, need suggestions, or just want to say hi? Please hit reply or send me a message via our "Contact Us" on our website!
Our Mission: Love Others Well & Empower Them to Do the Same
Sep 13, 2022 07:52 AM Central
Andrea & Brian Johanson

Tuesday Tidbit: Breathin' Easy!
Ragweed is NOT my friend. Need I say more? I've found myself pulling out all my faves for seasonal support lately and thought I might not be alone, so I have some tips and reminders for you this week!
---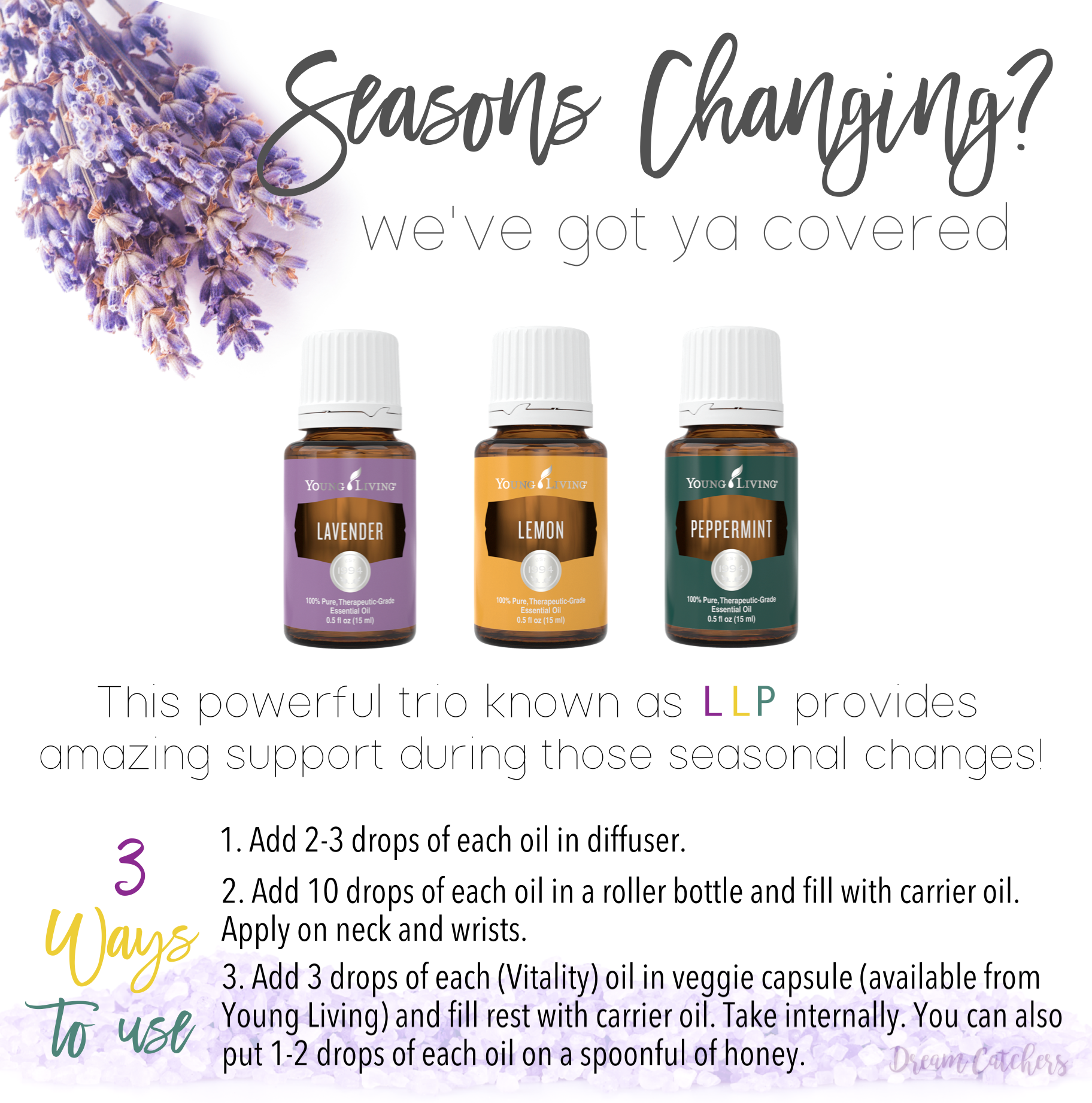 The TRIED & TRUE TRIO
If you've been around the oily world for any amount of time, you already know the LLP trio well!
This is your friendly reminder to use it!
---
When you're under pressure . . .
In my opinion, there's nothing worse than experiencing pain and pressure in your sinuses! Warm compresses are great for helping to alleviate the discomfort, but this combo is my secret weapon!
Find a comfortable spot to sit down. Put a couple of drops of each oil in your palm. (Wash your hands first). Roll 2 cotton swab tips into the mixture then carefully and gently insert a tip into each nostril, staying seated and NOT walking around. You don't want to push too far into your nostril, but just where it's comfortable. Take deep breaths in as you let the swabs stay in your nose for a minute or so, then remove the cotton swabs and throw them away. I find this to be incredibly comforting! Let me know what you think if you do it!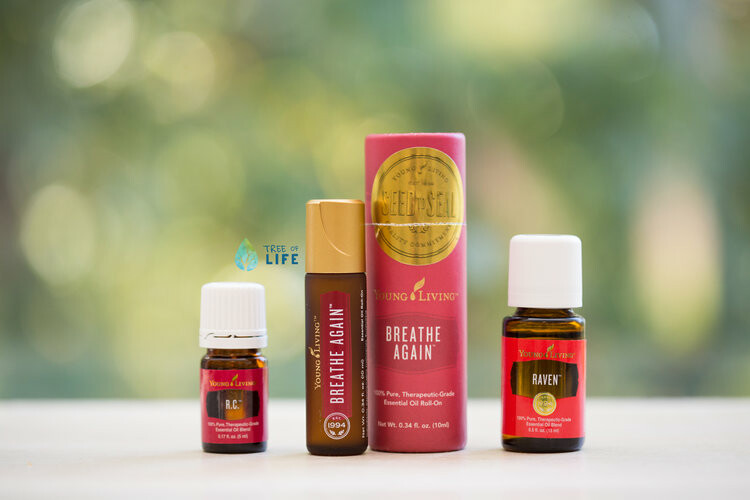 RC isn't YL's only amazing upper respiratory oil option! You can also try Raven (Another HUGE favorite of mine!), Ravintsara, or the very convenient Breathe Again Roll-On. Plus, YL has 3 different Eucalyptus varieties. Each has amazing benefits!
---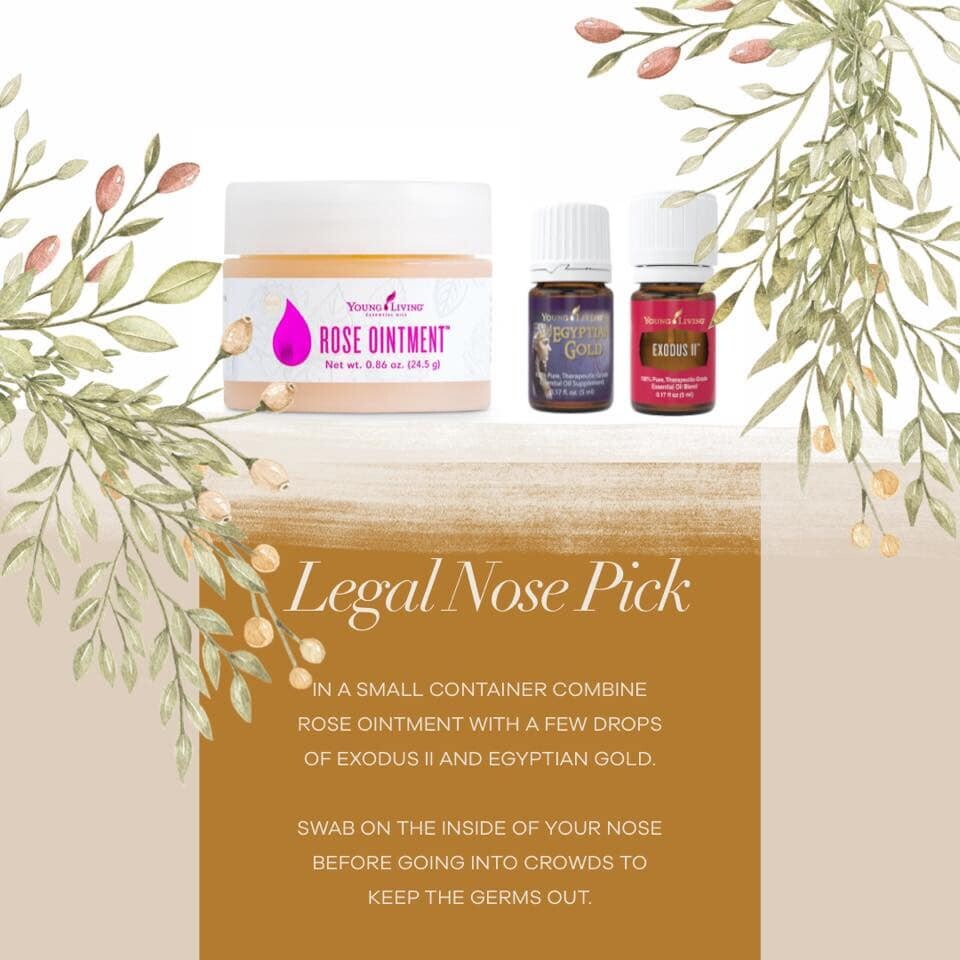 "Legal" Nose Pick
This is a GREAT way to support your immune system, especially when you're going to be where it's people-y!
Exodus II is currently out of stock, but you can just use Egyptian Gold if you don't have Exodus II already. You should see Exodus II come back again soon!
---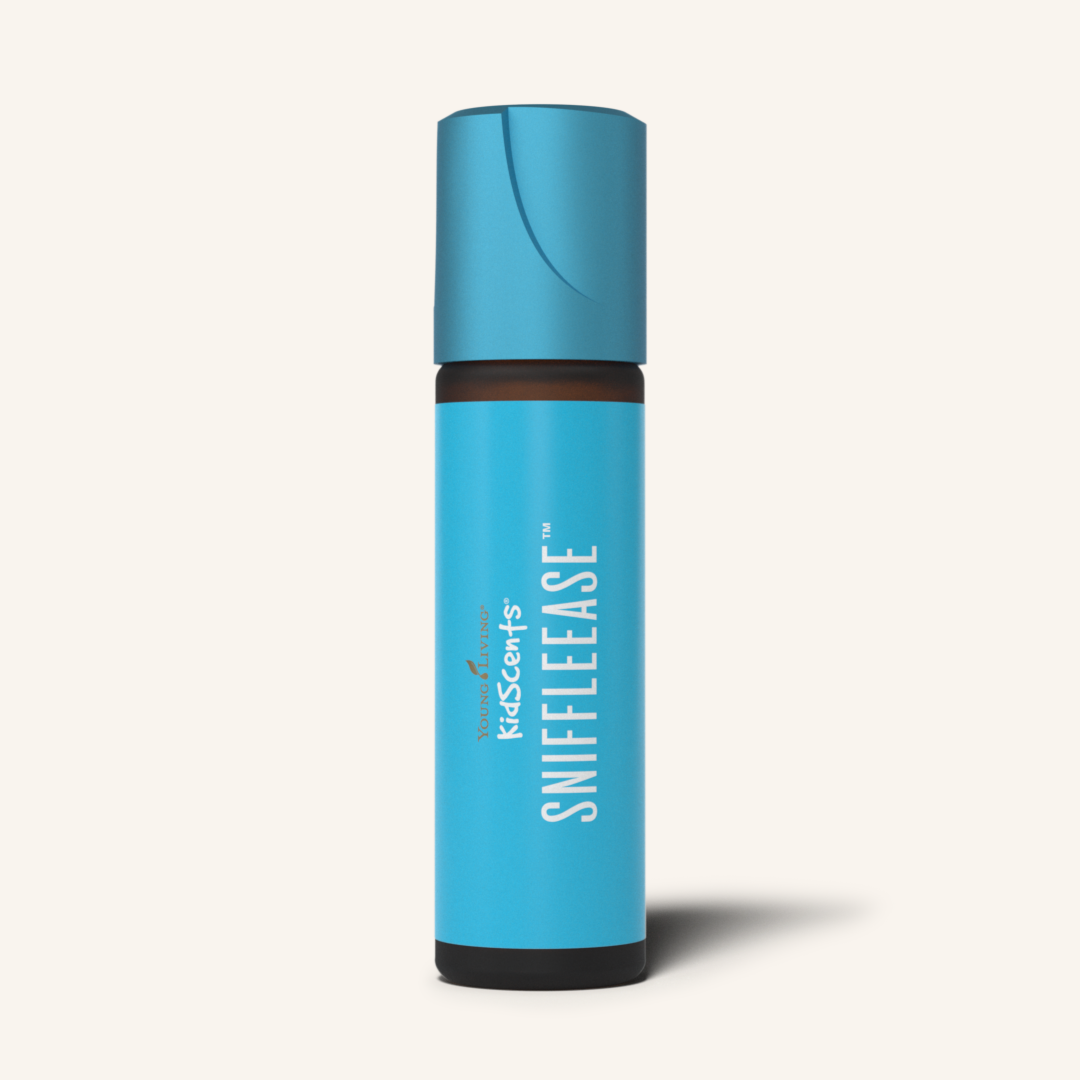 Kids & Adults, Too!
SniffleEase is specially designed with kids in mind, but adults love it, too!
It also comes in a 5 ml option, which makes it easy to diffuse at bedtime.

---
Shopping Made Easy
Here's my go-to wishlist with all of my seasonal support favorites in one place. I hope it helps you go easy-breathe-y through the fall season!
---
Stock up on your favorites and get these wellness essentials for free,
including three of the seasonal-must haves I mentioned!!!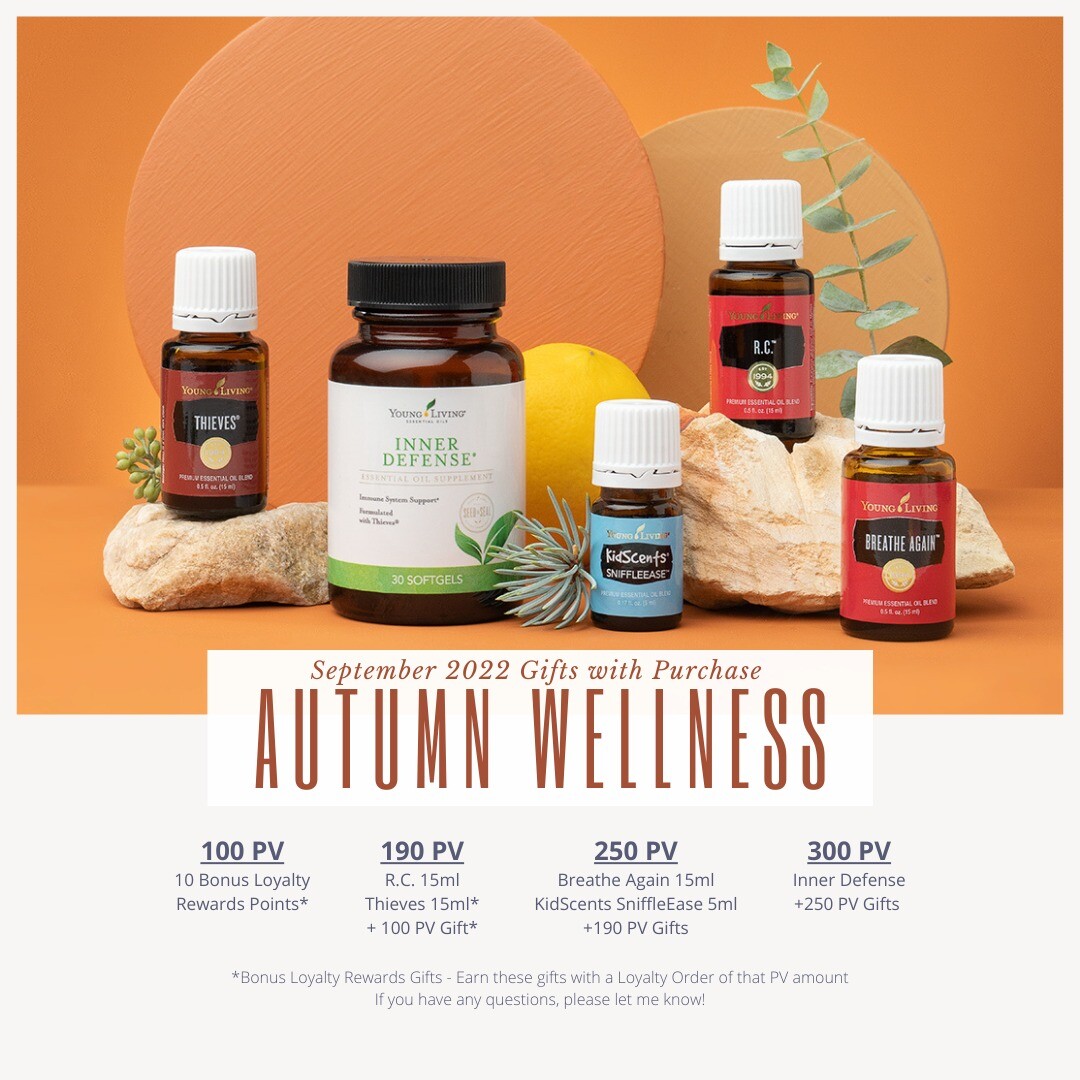 ---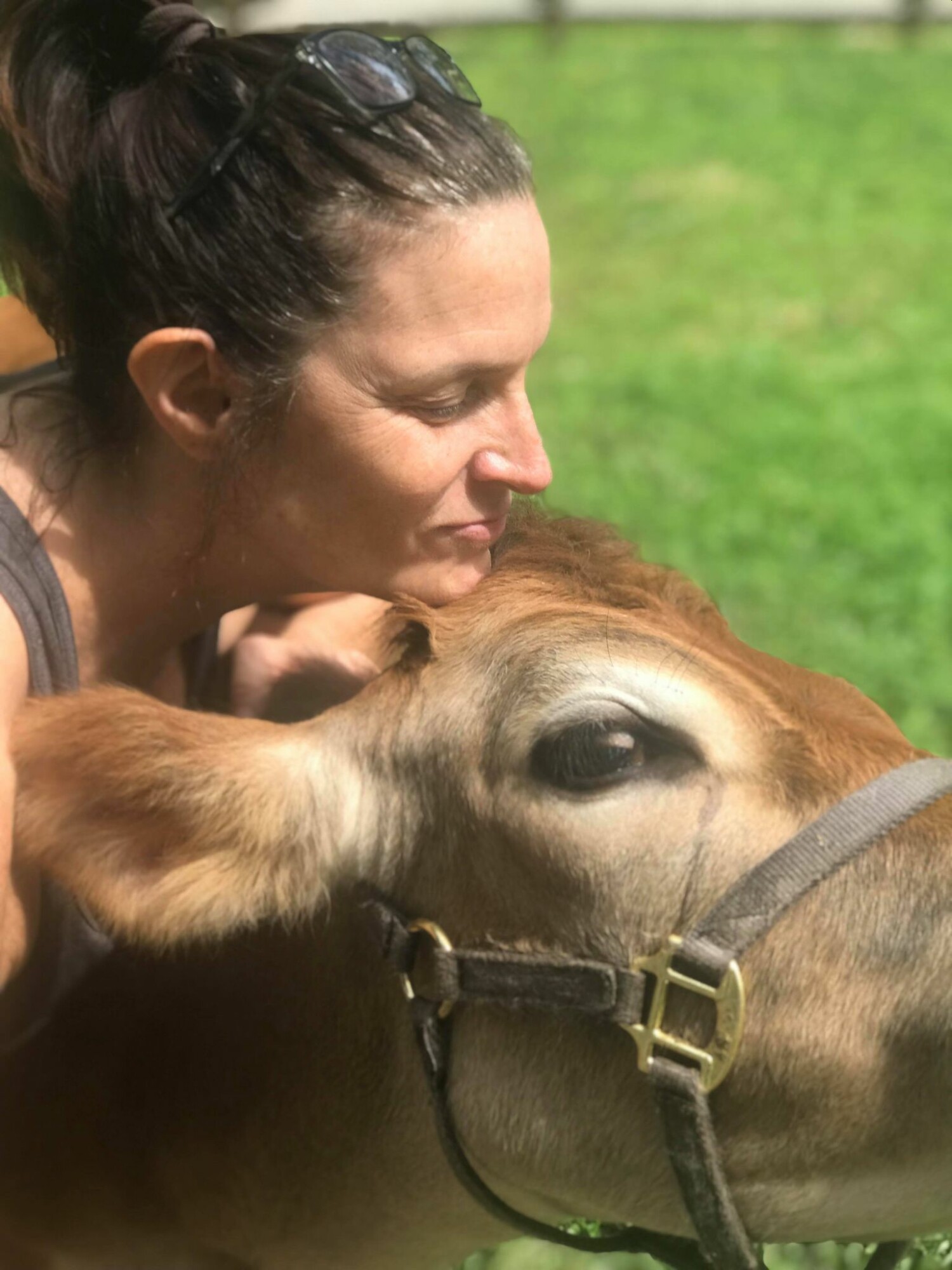 Need help with suggestions? Has your account gone inactive? Need direction navigating the shopping platform? Let me know!
P.S. Want to have the biggest smile spread across your face and joy fill your heart? Watch this quick video made by a 17-year-old volunteer we have at the farm where I volunteer. I dare you not to grin!
Our Mission: Love Others Well & Empower Them to Do the Same
Aug 30, 2022 10:42 AM Central
Andrea & Brian Johanson

Oh, hello there, friend! It's been a hot minute since we've chatted!
I felt like it was time to pick back up our weekly emails, but they're going to be different than they were before, starting with them being sent on Tuesdays and renamed "Tuesday Tidbit" rather than "Happy Monday Mail."
One of the biggest changes is that they'll be much more brief and story-focused blog posts. I want to get back to sharing my personal stories with you, rather than pouring out long, educational reads. Those are super informative, but also time consuming for you and for me. Let's go with what's going to work best for both of us, k?
If you're looking for more education, there are some PHENOMENAL resources out there that I've shared with you in the past. Be sure to download the FREE LifeSteps app on your device and get their notifications. YL sends out GREAT emails and does a fantastic job on their social media outlets, website, YouTube channel, and Joseph Young's "The YL Drop." Click below to check it out!
---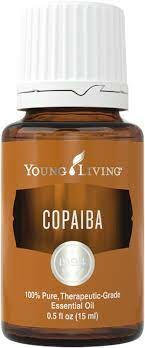 This Week's Story: Copaiba
I've always called this oil an unsung hero or "sleeper oil" because it seems so unassuming and gentle, that people don't recognize its power.
This is absolutely my go-to oil for joint health and well-being. It supports the body's natural response to inflammation, so I apply it above, behind, and around my knees, as well as on my hands, especially around my thumbs and up my middle finger, which in the past has seemed to get "stuck" in a "trigger finger" type of position.
This is also the oil I turn to in the spring and fall when all the things my sinuses and lungs aren't particularly fond of are in full bloom. I love to layer it over R.C. or Raven. My throat is just as fond of it as my sinuses and lungs, too! Add a drop or two of Copaiba Vitality (same oil, but labeled differently for internal use) into your favorite tea and enjoy its soothing benefits.
It's also nice to add into your nightly bedtime diffuser blend.
Be sure to log into your Life Steps app. They just so happened to have a write up on Copaiba that's fantastic!
Need to grab a bottle? Click below.
Need help reactivating your account? Let me know. I'm happy to help!
---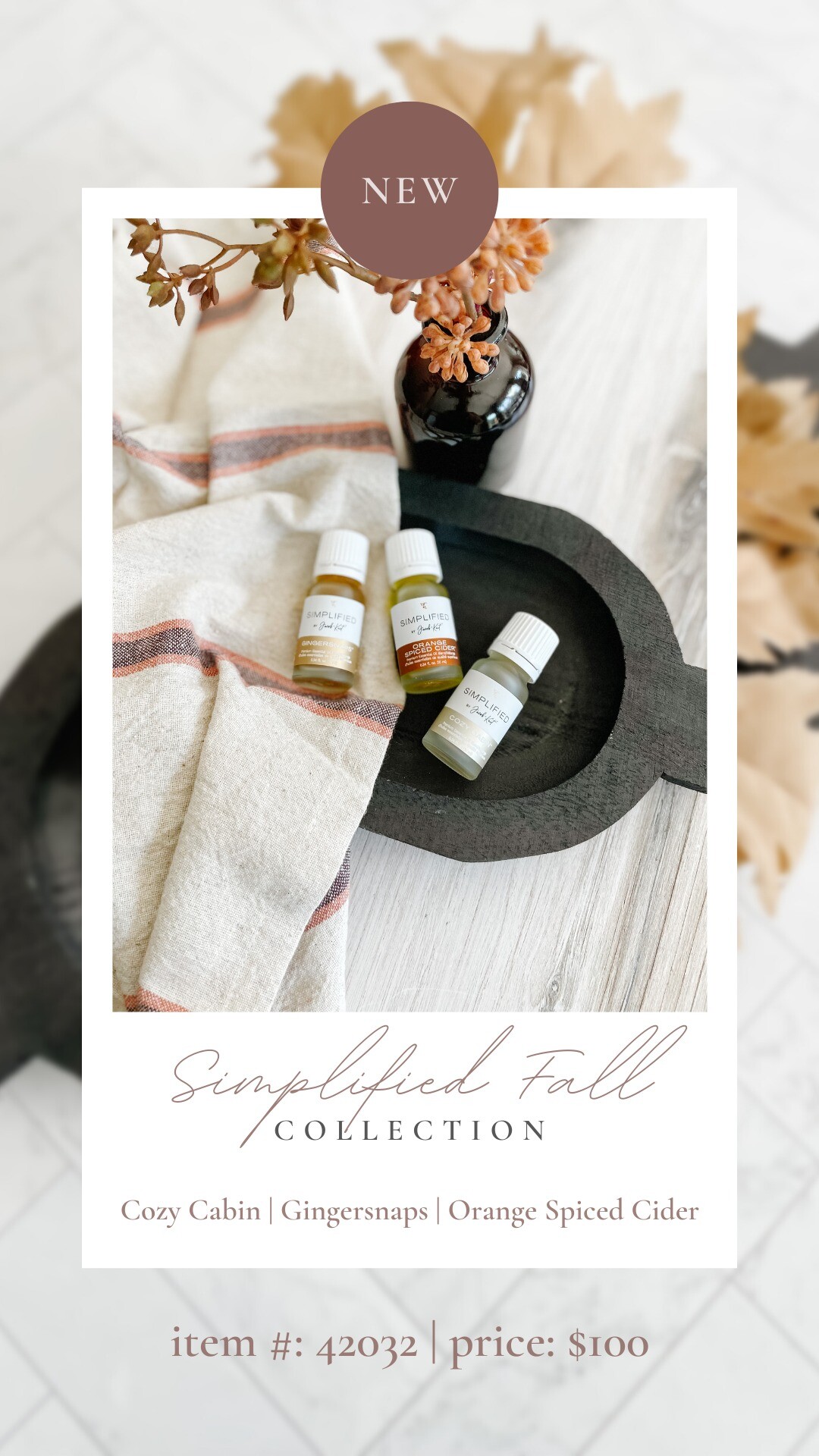 Simplified Fall Collection
The pre-launch on this new release was CRAZY!!!!
---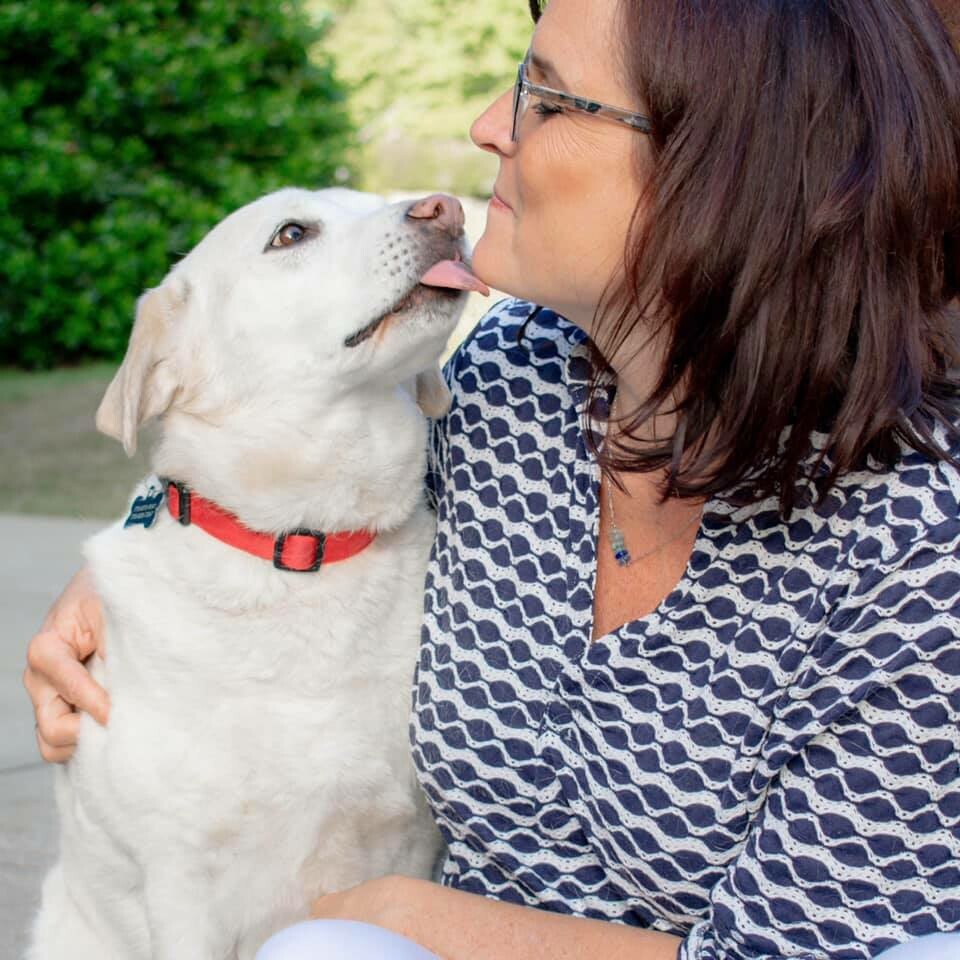 There you have it, friends . . . short & simple!
Need a suggestion, recommendation, or help? Just want to reconnect? Please reach out!
Our Mission: Love Others Well & Empower Them to Do the Same