Apr 29, 2020 10:30 AM Central
Andrea & Brian Johanson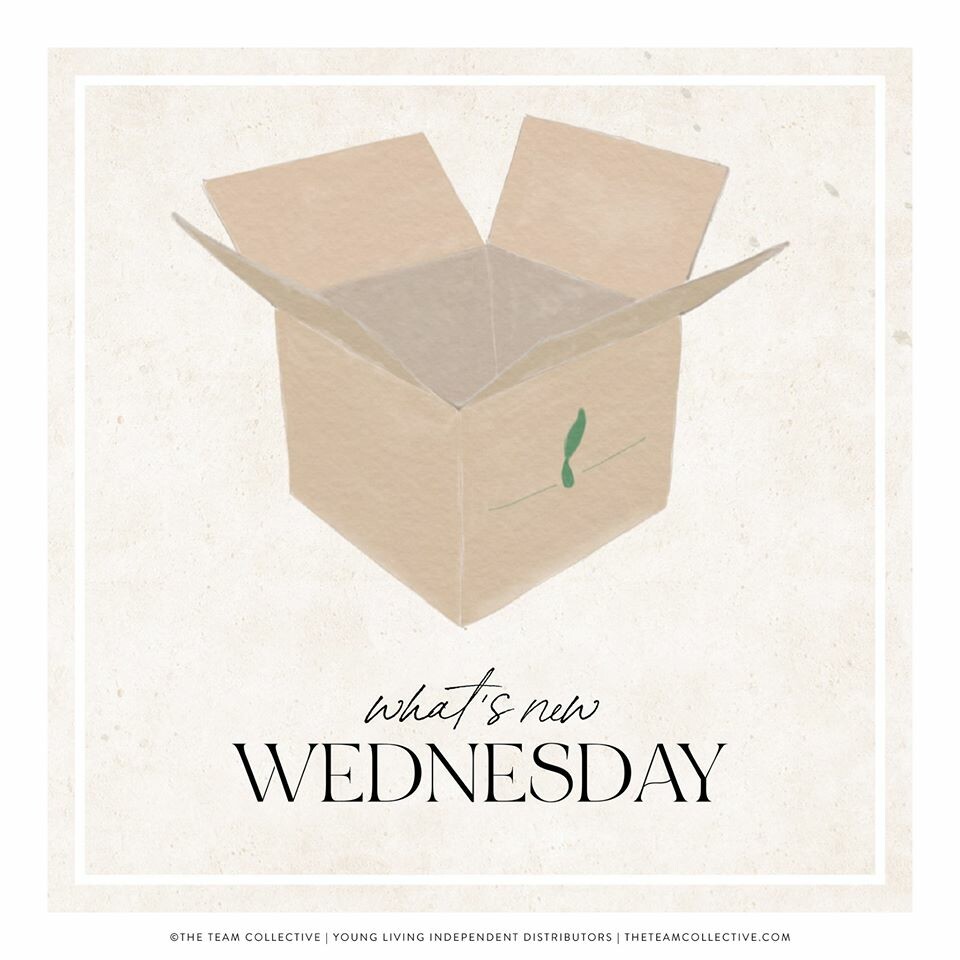 This is SO good that I had to share the news! Make sure you read the WHOLE message to be sure you catch everything!
The following items will be available for purchase at (or around) 12:00pm MT / 2:00 EST today, April 29
. All products will be live by 1:00pm MT, so keep refreshing your Virtual Office screen for your favorites and must-haves!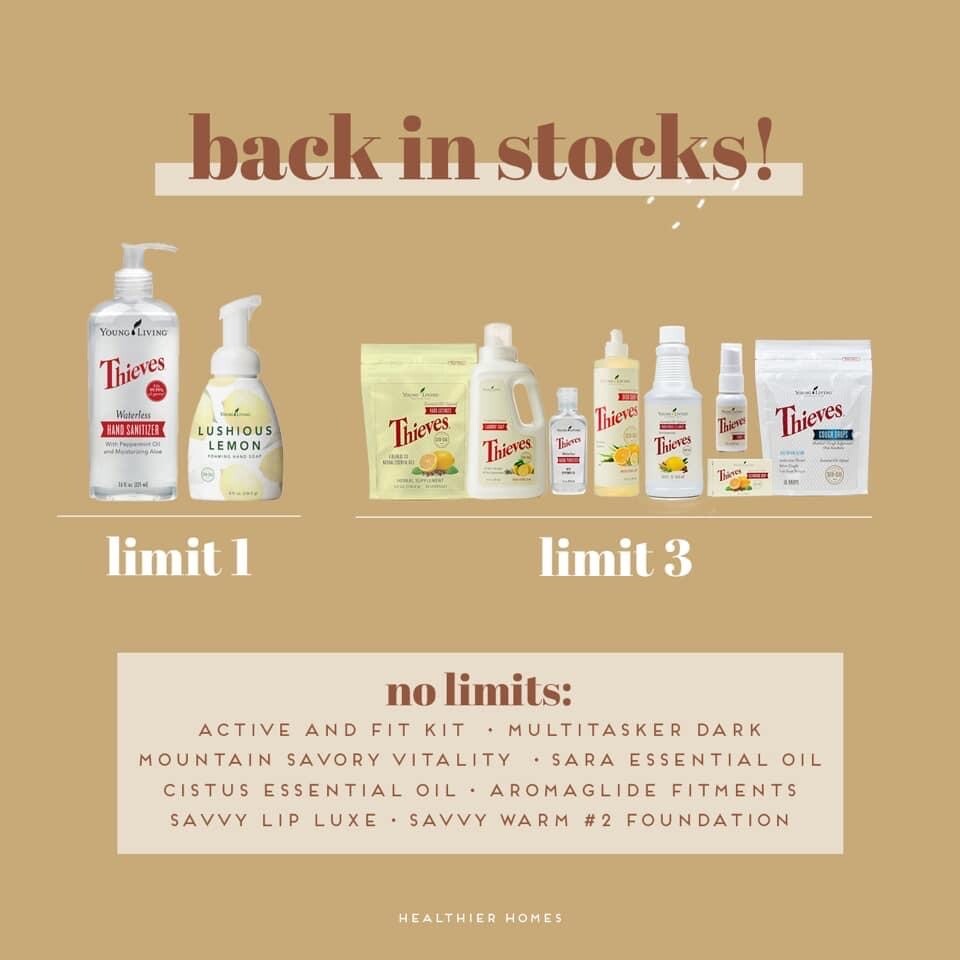 7.6oz Sanitizer - limited quantity*

Lushious Lemon Foaming Hand Soap Single - 30948

Retail: $19.41
Wholesale: $14.75
PV: $14.75
Limit 1 per account
*Delays in raw material limited the amount of 7.6oz Purifier YL could turn on this week. Next week there should be a larger volume available, but they are doing their best to walk the line in holding product and releasing it so those who need it can purchase it.
Thieves Limit Change from 2 to 3 per account per month (Shop Only)**:
1oz Sanitizer
Dish Soap
Household Cleaner 14.4oz
Laundry Soap
Thieves Spray Singles
Thieves Bar Soap
Thieves Cough Drops
Thieves Lozenges
**YL expressed that they wish they could offer higher limits for this, but to ensure the Thieves PSK is turned on *hopefully* May 6th, they are only making available what they can without risking the Thieves PSK staying out of stock. They considered not increasing limits but felt this was a good time to allow for combining shipping costs to cover one additional Thieves product that members are wanting. Please note this limit is not set for May and could change based on inventory by May 1st.
Additional Products Back in Stock (Available Via BOTH Shop & ER Orders):
Active and Fit Kit

Multitasker Dark

Mountain Savory Vitality

SARA Essential Oil

Cistus Essential Oil

Aromaglide Fitments

Lip Luxe

Foundation Powder - Warm #2
Welcome Home Starter Kit

Through May 31 or while supplies last
New members only
Just in time for Mother's Day gifting!!!
This week,
additional products, at 20% off,
are also available for a limited time!
This Mother's Day promotion will run through May 6 or while supplies last.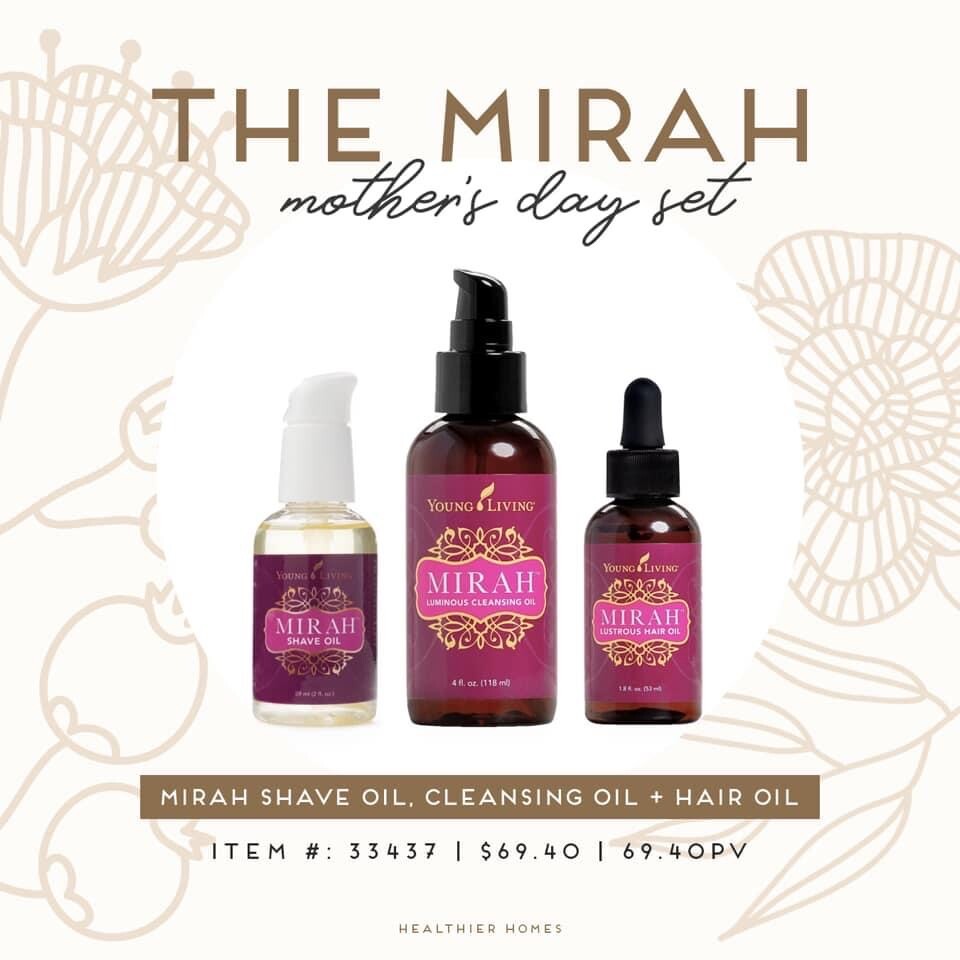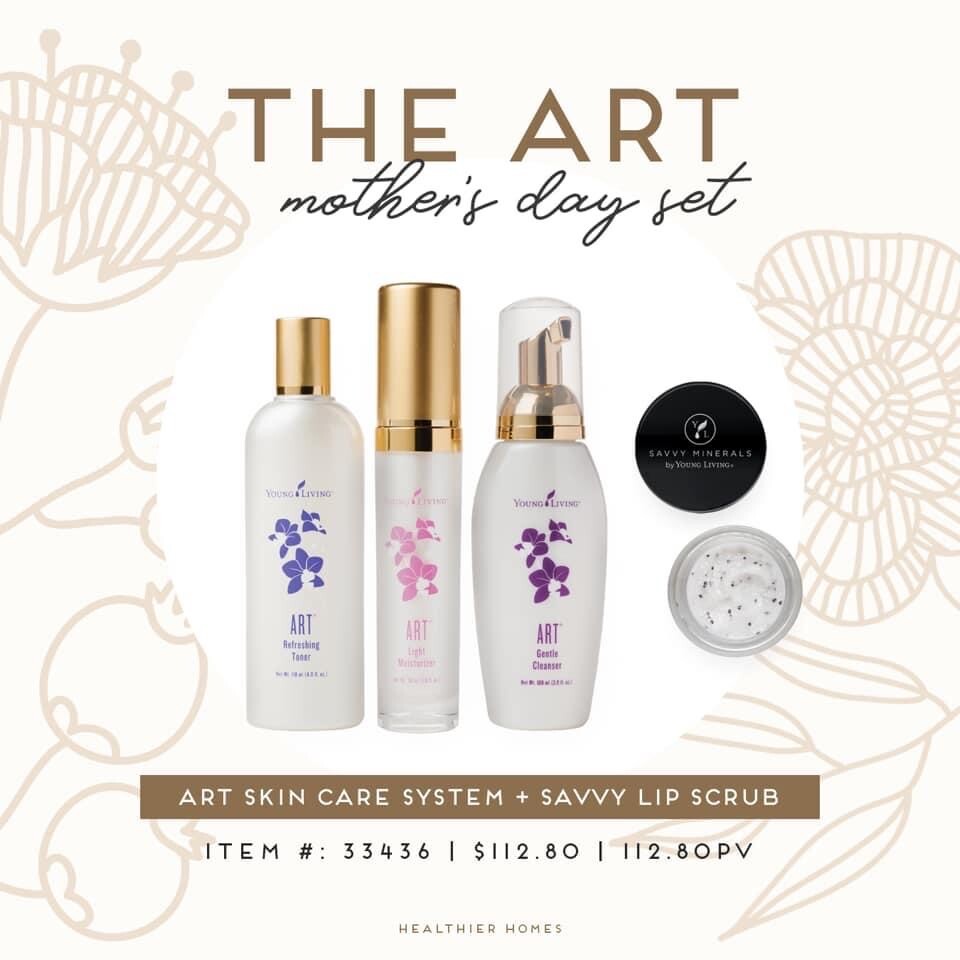 4 Essential Oils That Are ALL Great for Skincare + SO Much More!
Elemi 15ml
Blue Tansy 5ml
Roman Chamomile 5ml
Manuka 5ml
That's all the news! Please reach out if you have questions, need help placing an order, or need help reactivating your account.
Happy Oiling!
Our Mission: Love Others Well & Empower Them to Do the Same